Instagram is developing more and more into the favorite child of e-commerce and online marketing. Properly used, the photo app has great potential to attract new customers and increase your sales. In this article, we highlight 5 reasons why you should pay more attention to Instagram.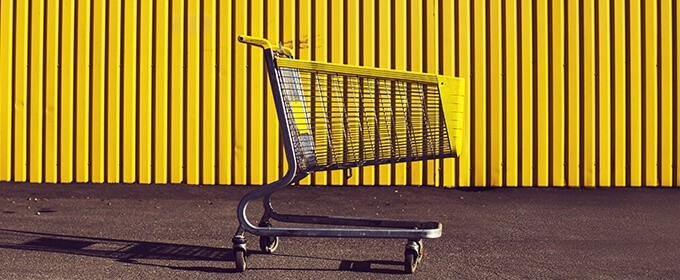 # 1 Buy Now, Button!
In November 2016, the Facebook subsidiary presented perhaps the most exciting feature for online retailers.
The Buy Now button allows you to place a sales link below your post and lets your Instagram followers buy the product directly from the app.
For shop owners, especially in fashion and lifestyle, the buy button can be very lucrative. Think about it: Instagram is used daily by most users to gather inspiration or look at beautiful pictures of influencers.
If one of your customers now discovers a product that is presented well and enthralls it, it can often lead to spontaneous purchases.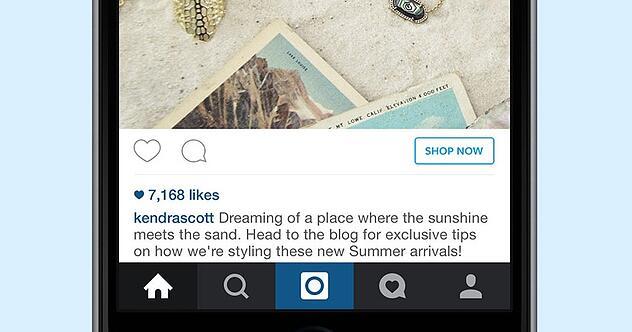 Especially with the new feature that allows you to publish up to 10 pictures with a carousel post, the buy button is a real gift for online trading.
# 2 Instagram Stories!
As an experienced online retailer, you know that many customers do not shop the first time they visit your store and often need a few visits before deciding to buy.
In the time when most online shoppers first learn about the shop or the brand before making a purchase, a presence on social networks is definitely recommended.
Especially on Instagram, because you can achieve a lot for your image there and customers can offer an insight into his shop, as well as your products.
Creating a trusting relationship with your customers so they can happily buy from you was Instagram-only via YouTube and Snapchat.
Instagram changes that with the story feature. Now, as with Snapchat, you can build an authentic connection to your customers and fans.
You can do that by sharing special and not-so-special moments, allowing behind-the-scenes glimpses, answering questions from your clients, and presenting exclusive Instagram story offers.
The great thing is, Instagram stories do not have to be perfect. Uniquely the imperfect is particularly well suited to the younger target group and gives you authenticity. Let your followers participate in your shop, and you will thank them (with more sales).
The screenshots and numbers in this article come from an infographic of 99firms, which provides more exciting insights.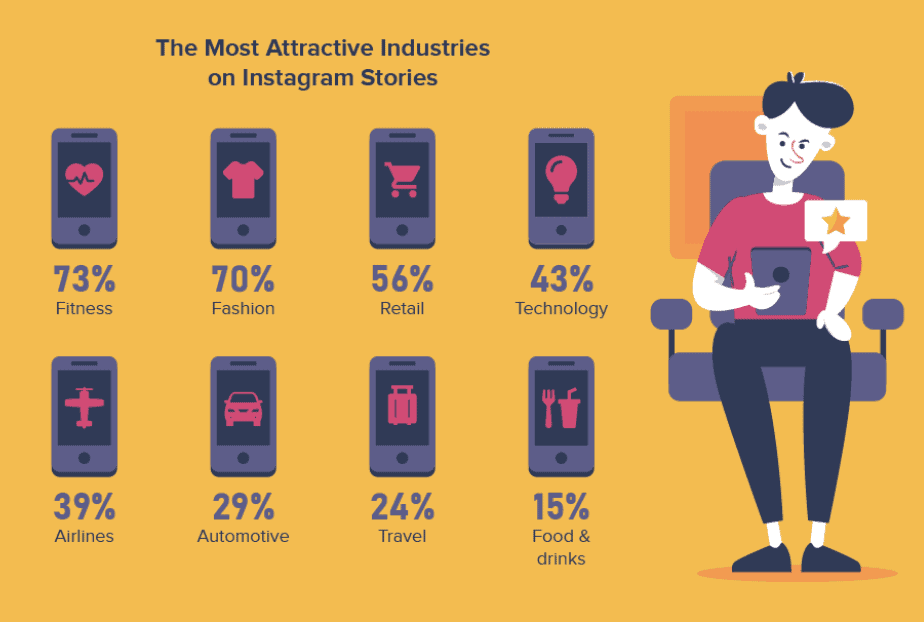 Unsurprisingly, the fitness and fashion industries dominate the rankings as they are the backbone of the app. But other industries have managed to use the Instagram feature so that it inspires the followers.
Only the food industry still seems to have problems creating exciting content.

And how do the big players use Instagram stories?
Looking for inspiration or best practice analysis, look at brands that are already successfully reaching their clients through stories and story ads.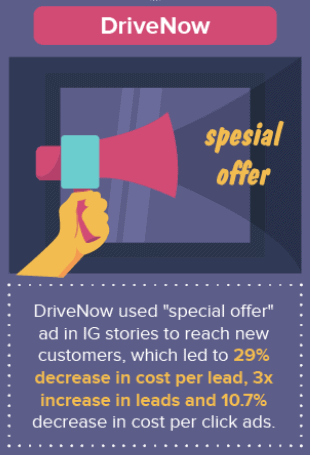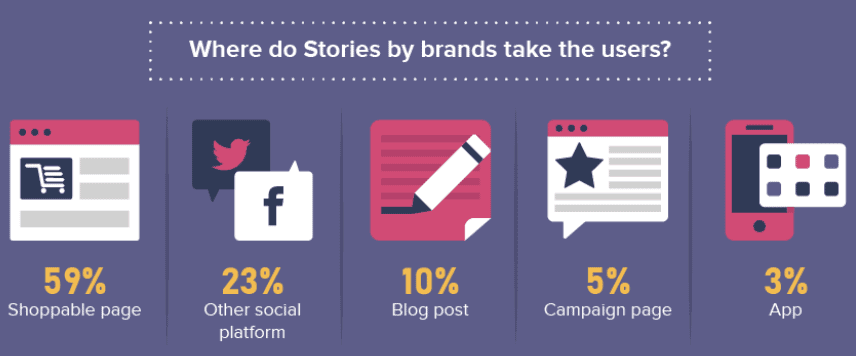 If you deliver a visually appealing ad in combination with a great offer and an accurate customer approach, chances are that you will receive clicks.
And with Story Ads, it's just like advertising on Google and Facebook: When customers respond positively to your ad, costs often go down per click.
But not all brands sell directly but send your fans to other social platforms, blog posts, or alternative destinations like marketing campaigns or your own app.
In other words:
Many brands have understood that in the long run, it can be more lucrative to build a relationship with their own customers rather than always selling them.
For example, Asos uses stories to build its own brand awareness. With enough exposure to the right audience, Asos was able to achieve its intended branding goals.
Another advantage of the Instagram stories, compared to the Snapchat stories, are the …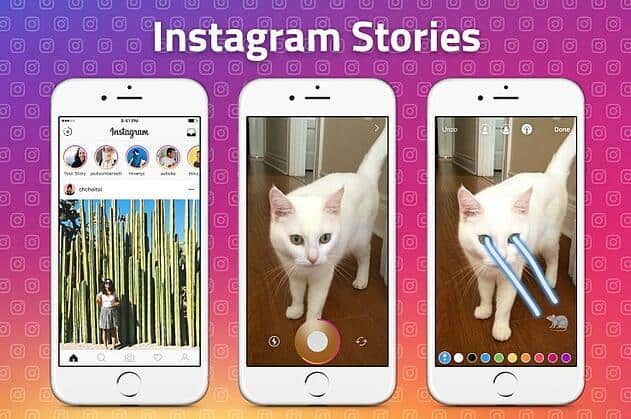 # 3 Links in the Story!
The benefits of the story feature on Instagram, you know now. Another big advantage? Not only is it possible to tag other Instagram users in a story, but it also allows you to place links in your account.
Even if that does not seem like a huge bonus to you, keep in mind that until now it was only possible to place a link on your profile.
This allows the Facebook affiliate to link you directly to a product that you present in the story.
In our opinion, this is a significant improvement, considering that most shop owners have so far simply linked to your shop by default and the enthusiastic customer first had to search for the desired product.
This allows you to introduce new products, to emphasize and that only with the Smartphone! Product links that let users visit the right product page directly have the potential to increase conversions via Instagram.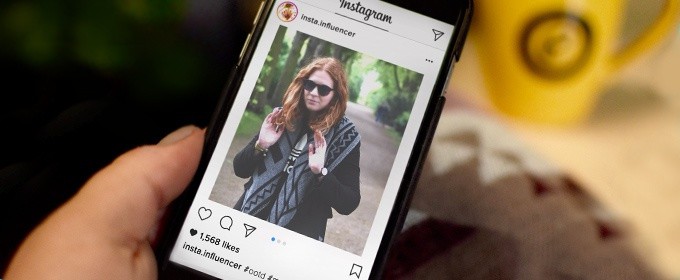 Instagram last year announced two new updates designed to make shopping on the platform even more comfortable.
First, Instagram Shopping should be expanded in the stories. This function was only introduced last year in June, but now it has been developed to 46 countries and thus become more global.
Basically, this feature is about companies that have their own products in their stories that can link them directly. This way, customers can immediately get more details about the products and reach the website with just one click to make a purchase or continue browsing.
"More than 400 million accounts come to stories every day to feel closer to their personal accounts. What are they behind their products? "They say in their press release.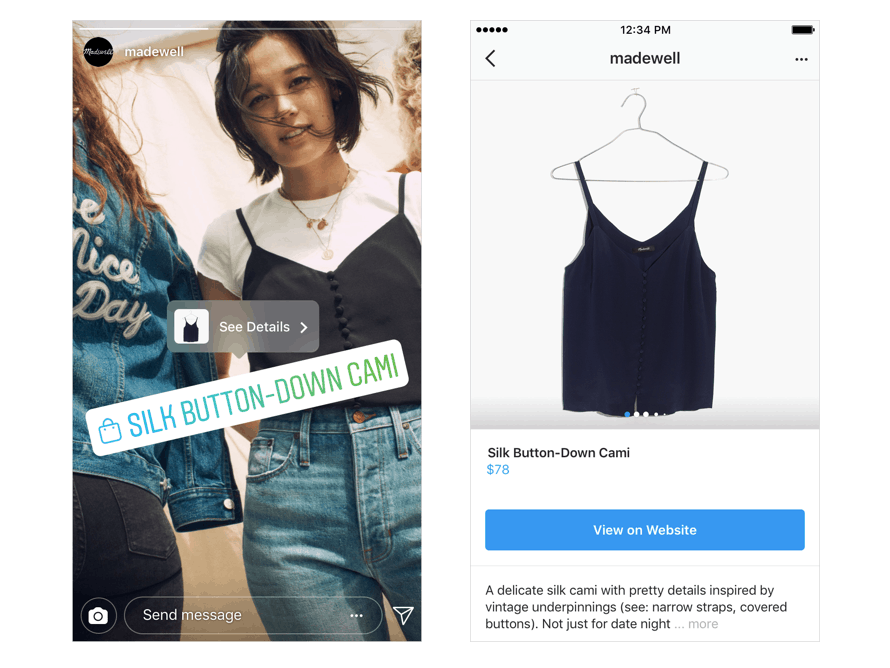 Also, this shopping function should also be introduced in Explore. Explore also became part of Instagram in June, allowing users to search for posts and photos in various categories that interest them.
Instagram now wants users to be able to shop from here if they're in the right mood.
For this, they will be shown the Shoppable Content of the brands they follow or may be interested in. Thus, the user is only offered content relevant to them at this point.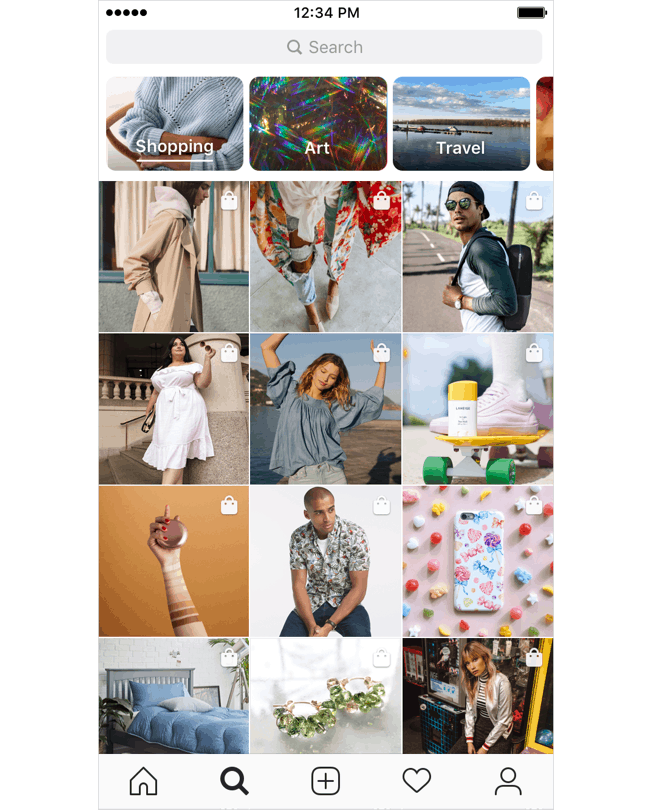 To be able to use as merchants in these Shopping functions, they must meet different requirements. Instagram formulates this as follows:
Your company must sell physical items that comply with our Terms of Use and Merchant Policy and our Trade Policy
Your Instagram account must have been converted into a business profile
Your business profile must be linked to a Facebook catalog. This can be created and managed both in Business Manager and on the platforms Shopify or BigCommerce or directly on your Facebook company page.
# 4 Influencer Marketing
If you visit our and other marketing blogs regularly, you may have already read Influencer Marketing.
If not, here is the relevant article:
Influencer marketing is so popular because the return on investment (ROI) can be astronomical. Achieving thousands of people in one fell swoop that have the potential to become new customers is the best part of this marketing strategy.
If you have found an influencer that fits in well with your online store and brand, the likelihood that the followers will suit you is very high.
Besides, you know approximately how many people you reach (followers & likes of the influencer) for a smaller amount of money or a gifted product.
Especially interesting is the measurability of this marketing tactic via Instagram. Give your influencer a personal link that will be used during the promotion, and you will know precisely how many people reacted and bought something in your shop!
If you have found an influencer who will give you a decent ROI, you can also make him a brand ambassador who regularly promotes your shop. Or offer him an affiliate partnership if it turns out to be profitable!
# 5 Visual minimalism
Instagram is designed for smartphones and captures 100% of users' attention as the app opens. In the news feed of the app, the focus is on the visual, the text below the images are cut off after 87 characters with "more."
This minimalist design distracts the user much less than on a desktop PC where multiple tabs are open at the same time and scream for attention.
This is both a challenge and an opportunity. Instead of posting simple product images and hoping for conversions, you should show your products in action, how customers use them, or how the product can improve their lives.
If you look at Instagram as a whole, it quickly becomes apparent that it is currently one of the best marketing tools. With just one image and the right hashtag, you can bring new customers to your store in no other way.
Conclusion: Instagram is a must!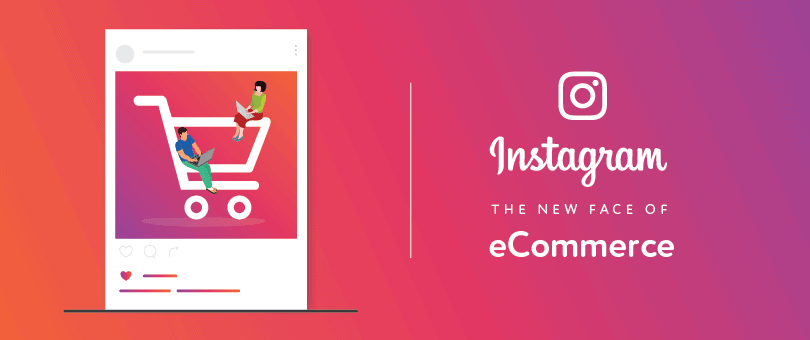 Via storytelling and exciting photos, you can attract new, loyal customers and increase your sales.
Keep in mind that your mail will be seen by people who follow you voluntarily or are interested in your industry (hashtags).
Respect your fans and make sure that you do not spam your followers or annoy them with boring photos. Only then can the Instagram account become a steady source of revenue, giving you and your shop more and more new customers.