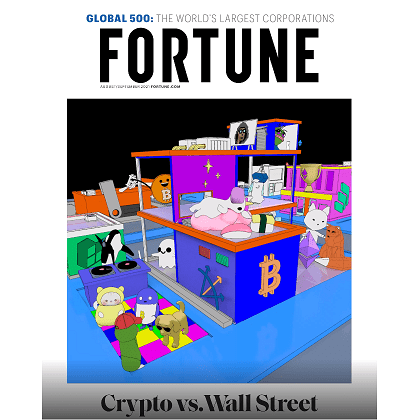 Business magazine fortune, best known for its annual ranked lists like fortune 500, has entered the NFT craze by selling a cover art for 1.3 Million US dollars.
On August 5th, 2021, fortune magazine announced that it is "dropping" its latest cover as NFTs.
For their August/September 2021 issue, titled "Crypto vs Wall Street", popular meme designer and one of the top NFT influencer, pplpleaser depicted the world of Defi in a series of designs. This design includes top crypto influencers and mascots like Uniswap (the unicorn), Aave (ghost), and MetaMask (fox).
Fortune magazine announced in that post that they are going to sell pplpleaser's animated artwork in the form of 256 limited edition NFT tokens from a fixed price of 1 Etherium each (1 Etherium = approx 3000 USD at that time). 256 is notably a very special number in crpytography. The full list of these NFTs is provided in this twitter thread.
Apart from that a bundle of three special edition bonus NFTs was set for an auction at opensea market.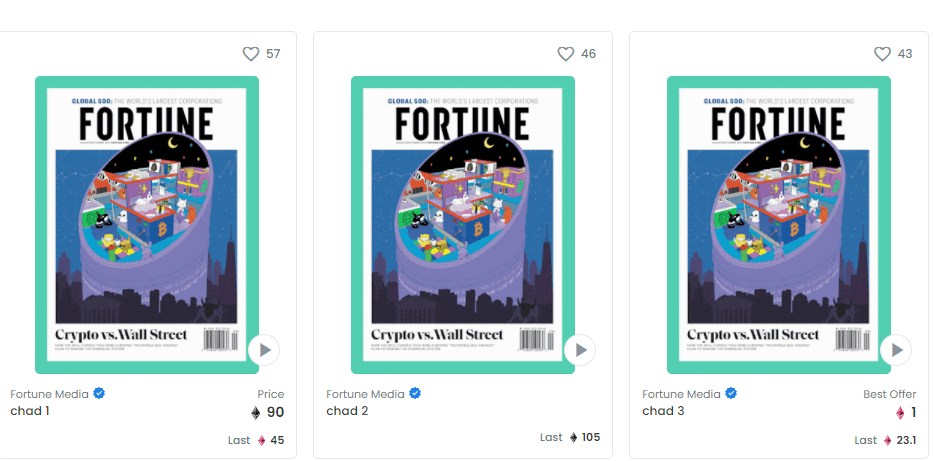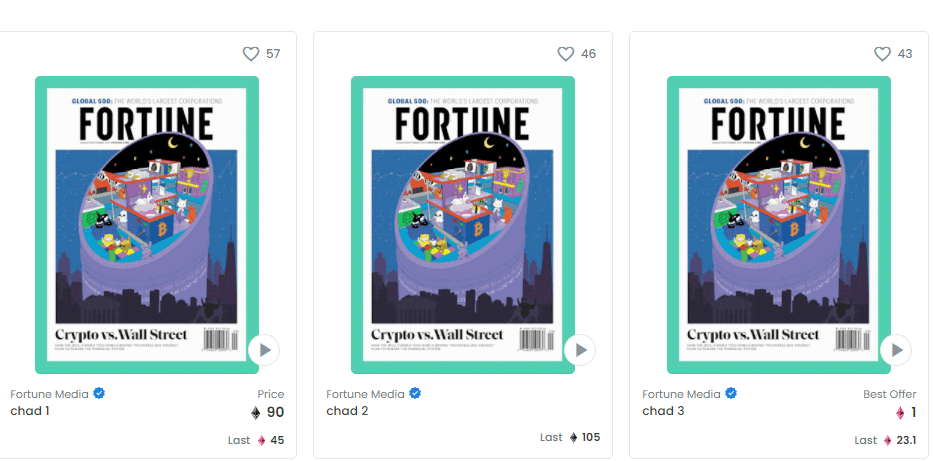 This NFT experiment was a success
Now Fortune has announced that their NFT experiment was a success.
Not only all the 256 limited edition NFTs were sold within a minute. The three special edition NFTs were highly bidded on. The surge in traffic caused the server of the auction house, opensea, to glitch a lot.
The limited-edition NFTs were sold via auction for 45 Etherium, 105 Etherium, and 23.1 Etherium respectively.
This makes the total tally 429.1 Etherium, which was equivalent to USD 1.287 calculating at 3000 USD per Etherium.