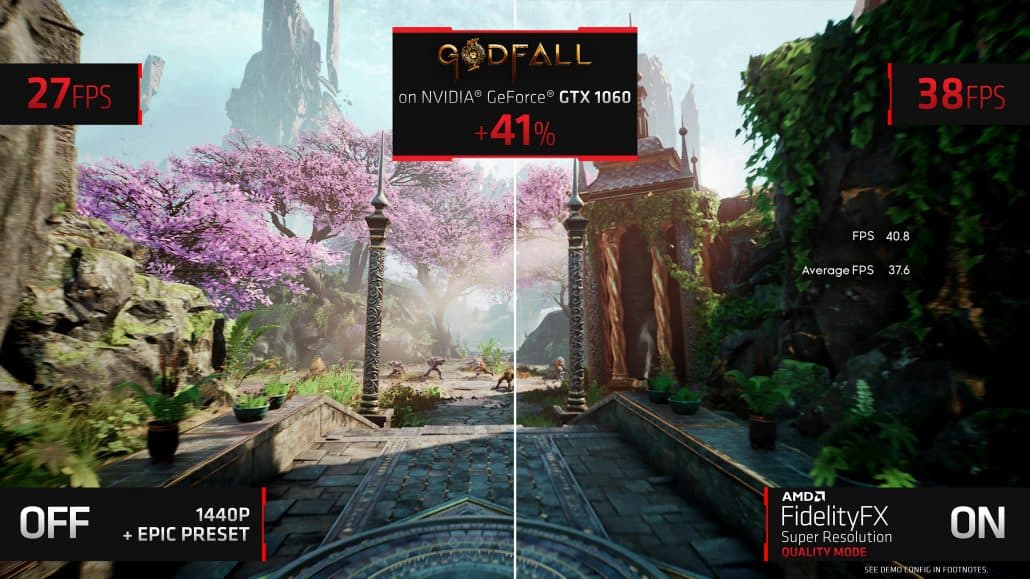 Or how to make a serious appeal to all video game developers.
In order to compete with Deep Learning Super Sampling – or DLSS for close friends – from NVIDIA, AMD has been working for a while on its own solution, the FidelityFX Super Resolution (or FSR) A solution that therefore has the good taste of no longer being owner.
A solution still little adopted
NVIDIA launched the first version of its DLSS at the beginning of 2019. Since then, two major developments have marked the existence of a solution that is itself still young. Each time, this has helped boost the adoption of DLSS by developers.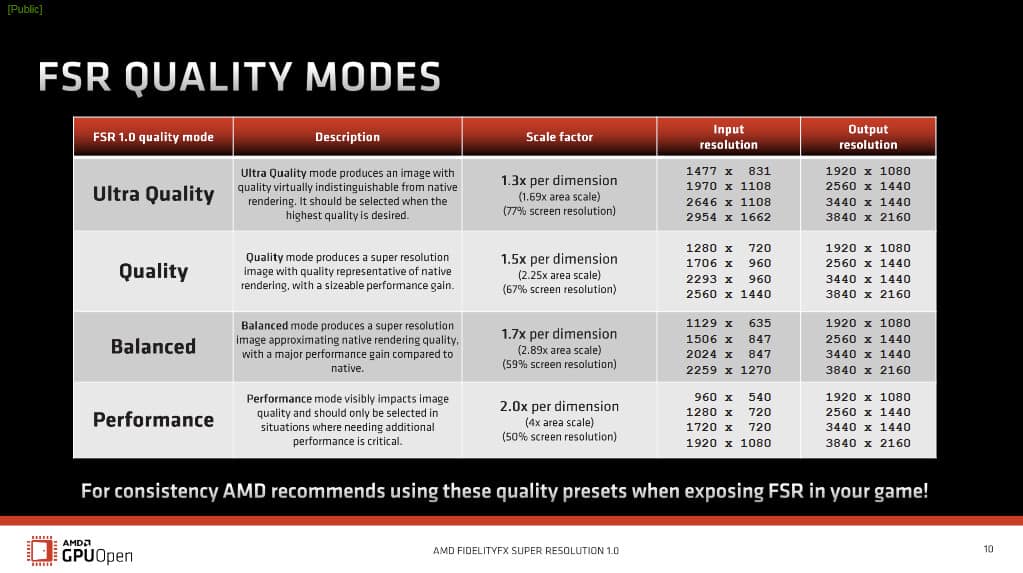 The American is also sparing its efforts so that more and more studios are supporting DLSS and it is therefore not surprising that AMD is now clearly behind.
Its barely available FSR is only used in a handful of games and although multiple announcements have been made, there is still a lot of work to be done to get the solution as widely adopted as NVIDIA's.
Open source to speed things up
This is the whole point of AMD's latest announcement which, on one of its developer blogs, states that the source code of its FidelityFX Super Resolution has gone public via the GPUOpen initiative under license from MIT.
The goal is to make it more accessible in order to encourage studios to use it. AMD took advantage of this announcement to make two more that go in the same direction. Thus, the games Edge of Eternity, Resident Evil: Village and Necomunda: Hired Gun will soon be FSR compatible.
Other games should follow afterwards as AMD works with the studios in charge. The list is as follows: Asterigos , Baldur's Gate 3, Far Cry 6, Farming Simulator 22, Forspoken, Myst, Swordsman Remake, and Vampire the Masquerade: Bloodhunt.
Finally, and this is undoubtedly the most interesting, AMD has confirmed the integration of its FidelityFX Super Resolution with two of the main engines of the moment, Unreal Engine 4 and Unity. Again, this will greatly facilitate the work of developers.