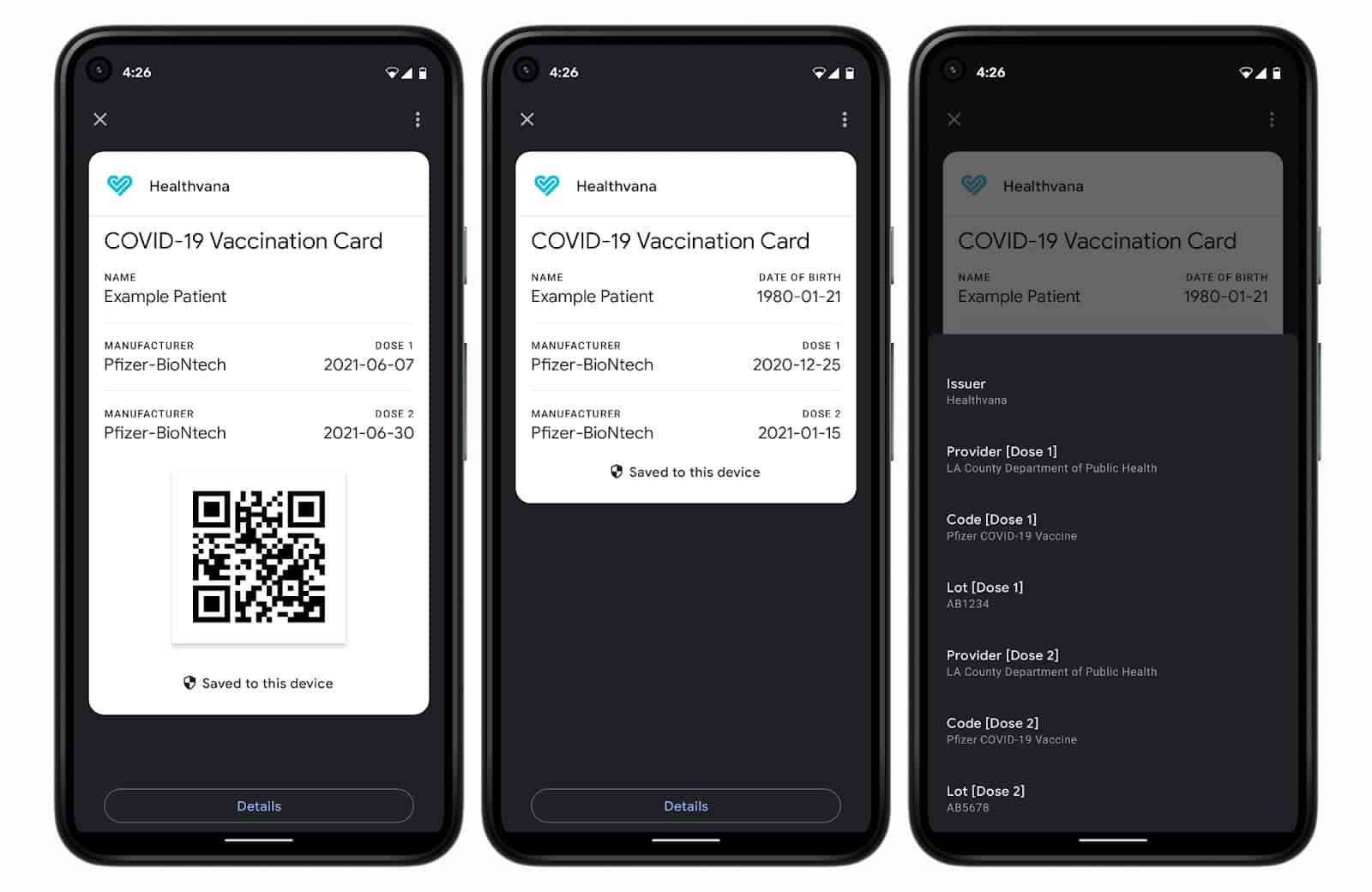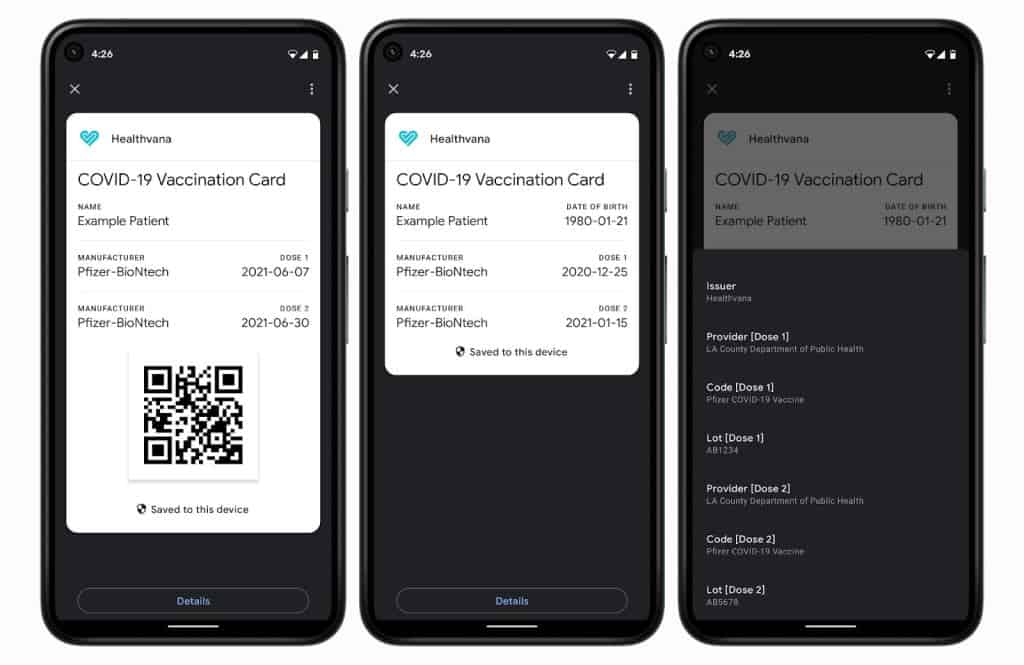 The end of the TousAntiCovid application soon? Google is now offering its own iteration of the health pass that has caused so much ink to flow in recent months.
Android has been offering for several years the integration of cards in the form of QR Code or NFC directly on their smartphone thanks to Google Pay. Today Google is working to integrate a form of Health Pass directly into its smartphone.
The ball is in the court of the health authorities
The functionality will be deployed initially in the United States in several states that have not yet implemented a health pass. The states of New York and California are therefore outside the equation, however, this little novelty could allow many states to facilitate the deployment of such a solution, like the API co-developed. with Apple for contact-tracing . Google nevertheless reassures by announcing that no data will be used for targeted advertising but some information, such as the time and number of times the card is used, can be collected. The Mountain View firm announces that the use of this feature will be dependent on its adoption by the authorities responsible for providing the vaccines. In the United States, this designation includes both local authorities and health insurance.
A native pass not ready to arrive in Europe
Apple has not yet announced a similar functionality on its smartphones, despite the announcement of the digitization of identity documents with the arrival of iOS 15. To benefit from wide adoption, the digitization of the pass vaccine will need both camps. However, it remains unlikely that Apple and Google will attempt the same in Europe, which already has solutions in the form of applications such as TousAntiCovid.