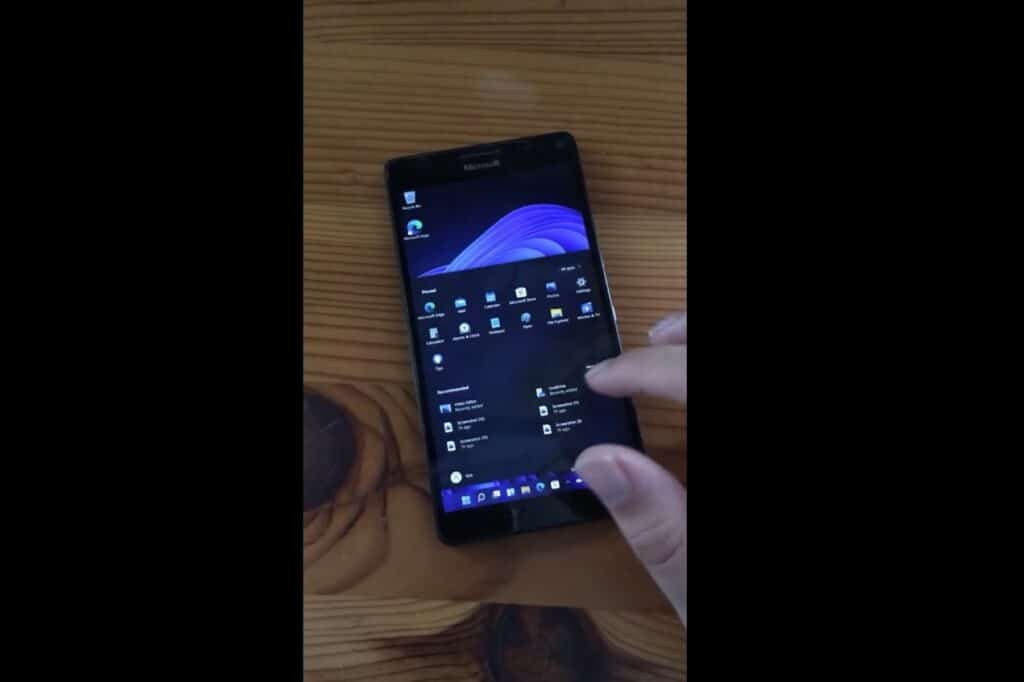 Students tinkered with Windows 11 to launch Microsoft's new operating system on a smartphone, the Lumia 950 XL.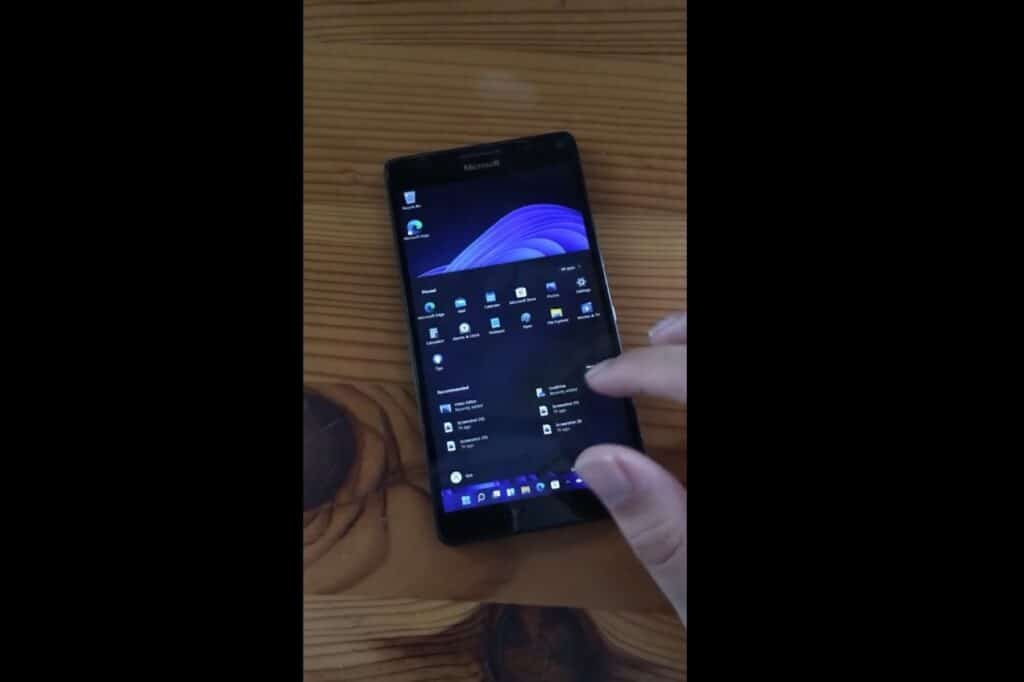 In 2015, by launching Windows 10, Microsoft still hoped to establish itself in the smartphone market with the mobile version of Windows. Indeed, originally, this version of the operating system was to power both smartphones and computers.
Unfortunately, the mobile version of Windows did not meet with the expected success and ended up being discontinued. Today, the only smartphone that Microsoft offers on the market, the Surface Duo, does not use Windows, but the Android OS.
And with the recently unveiled Windows 11, Microsoft is getting more pragmatic. Indeed, the successor to Windows 10 was designed only for computers, and not for smartphones.
But despite this, developers have still managed to install the new OS… on mobile. As reported by The Verge, a student, Gustave Monce posted the video below, to show Windows 11 running on a Lumia 950 XL smartphone.
This was one of the Windows 10 smartphones launched by Microsoft. Most impressive is that the Windows 11 interface, although it was designed for computers, seems to adapt well to the smartphone screen.
Here is what Windows 11 Mobile could have looked like?
According to The Verge, Gustave Monce worked with another student, Bingxing Wang. 5 years ago, tinkering with full versions of Windows to adapt them to smartphones became their hobby.
"As time went on and we started talking about it, focus groups formed and we had a community of people interested in running full Windows 10 on Lumia 950," explains Monce, quoted by The Verge. "We're now basically a team of around 15 people, and we've come a long way."
Obviously, this adaptation of Windows 11 for Lumia 950 smartphones is imperfect. Among the bugs, there is the non-functioning of the camera. For those who would be interested, the developers of this project have created a site with instructions.
Note also that on Twitter, Gustave Monce specifies that Windows 11 can only be installed on the Lumia 950 series, but not on other Lumia smartphones. This would be because only the Lumia 950 have an ARM64 SoC capable of launching the operating system.
Regarding Android smartphones, the student explains: "There are ports for other Android phones, but they are still in their infancy and most work best with touch and USB. No wifi no bt no gpu no cell phone, you get it."