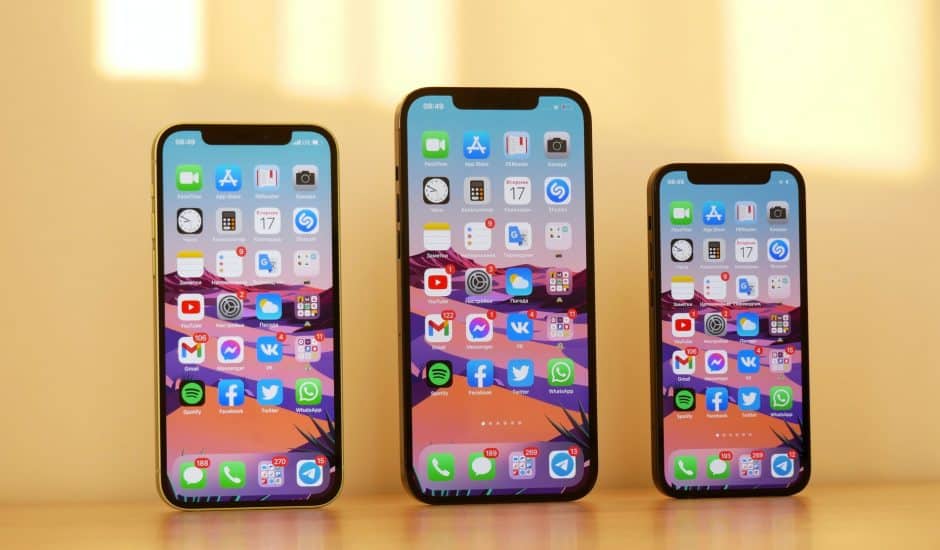 Since its launch, sales of iPhone 12 have not weakened. A success reminiscent of the iPhone 6 a few years ago.
Thanks to the iPhone 12, all the lights are green at Apple. As soon as they released it, the smartphone won over many users thanks to its new device and the long-awaited arrival of 5G. Today, this success continues and allows it to cross the milestone of 100 million units sold in seven months, according to CounterPoint Research.
Apple breaks records with iPhone 12
A few months ago, many analysts predicted that the release of the iPhone 12 would trigger a "super-cycle", a thesis that millions of users with older iPhones will look to switch their smartphones to a more recent. Seven months after its launch, the number of units sold confirms this.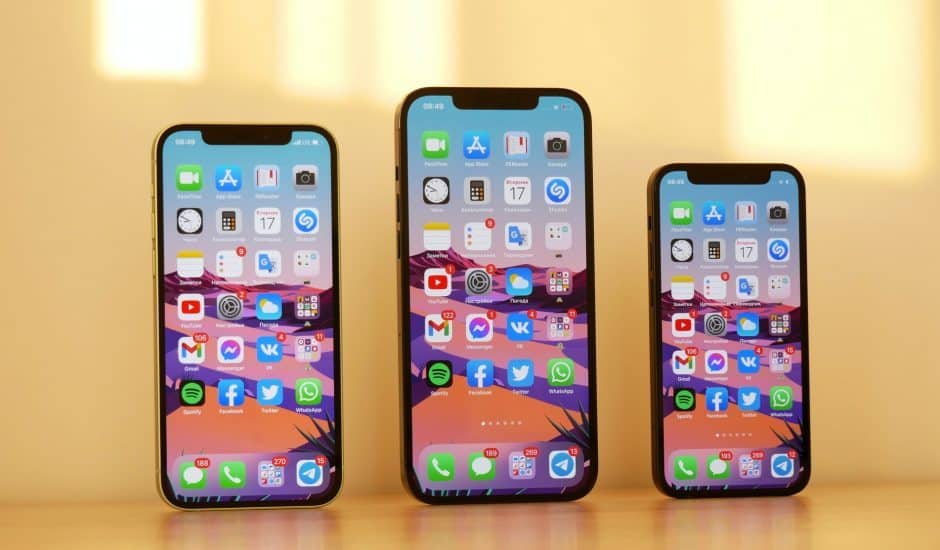 "The iPhone 12 series achieved this feat in the seventh month after its launch, which is two months earlier than the iPhone 11 series and almost the same as the iPhone 6 series which helped Apple achieve its first volume super-cycle in the world. Dawn of 4G. With the iPhone 12 series, Apple has achieved another super-volume cycle after six iPhone generations and on the cusp of the 5G transition," explains Counterpoint Research.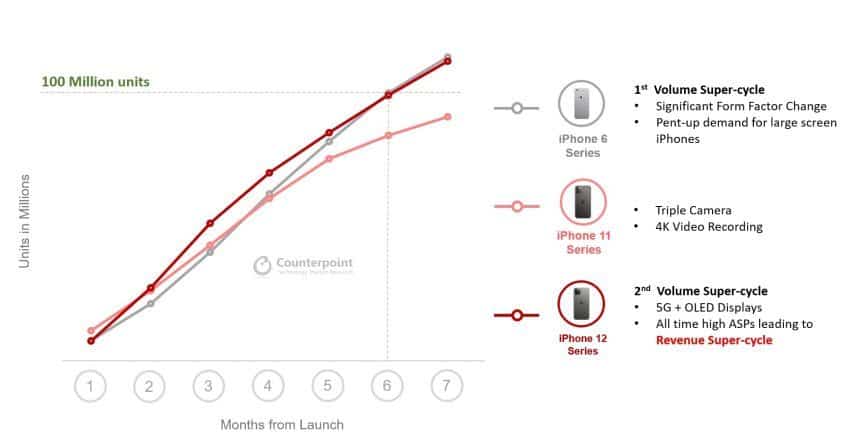 In addition, the results showed that interest in Pro models is not waning. Many consumers have turned to the iPhone 12 Pro Max, a smartphone that is larger but also more expensive. Indeed, it represents 27% of sales, while the iPhone 11, 25%.
The iPhone 12 Pro Max is popular in the United States, where it has been the best-selling device since December 2020. Its format, but especially its triple camera module, is in question. That Apple removed the charger and, in some markets, the headphones from the packaging, did not hold back sales. The Cupertino company could save money.
The success of the iPhone 12 does not wane and even allowed Apple to record the second best quarter in its history. The same cannot be said for the iPhone 12 mini, which is less popular than the other models. The company is said to have stopped production early.