Available in open source, this device is quite inexpensive to manufacture.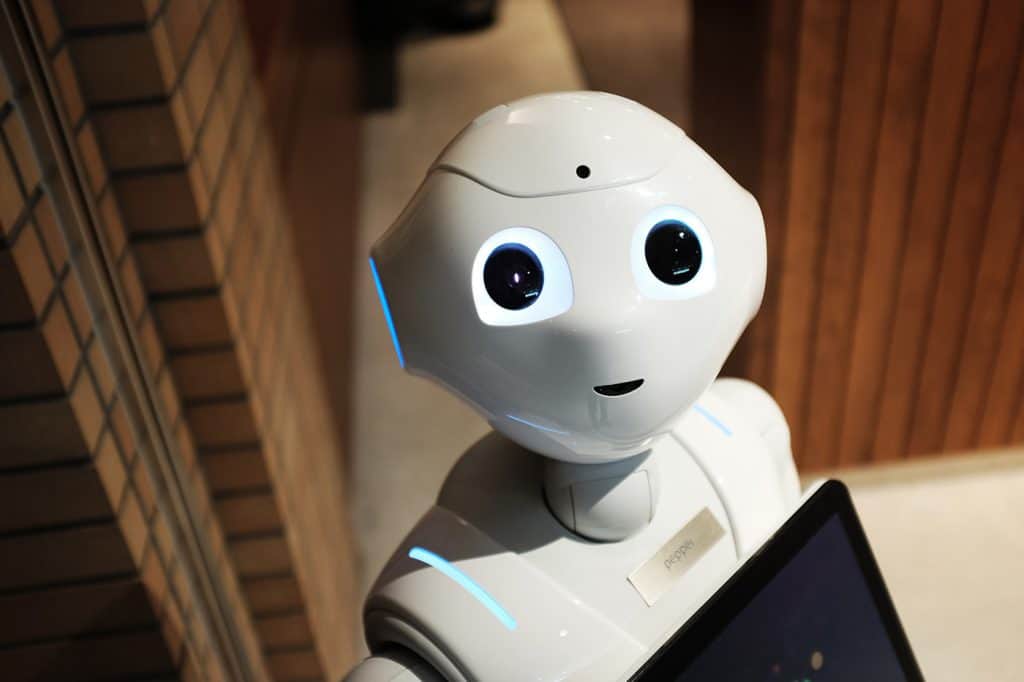 Improve human-robot communication in a very wide range of contexts. This is the ambition of the researchers at Columbia University. They have developed a machine that can imitate the facial expressions of humans in order to gain their confidence.
As we can see on the video, the result is however not always the most reassuring. Our colleagues at The Next Web describe how this droid called Eva works. It relies on deep learning AI to analyze the facial expressions of the human face captured by a camera. A combination of cables and motors then makes it possible to pull the flexible skin of the robot and thus reproduce the facial expressions of people nearby.
Using social robots has been boosted by the pandemic
Eva can therefore reproduce six emotions ranging from anger to disgust, including fear, sadness and surprise. She can even reproduce a combination of expression such as a joyful surprise.
For the future, scientists have noble ambitions for this technology, which is the only one available in open source. Fairly inexpensive to manufacture, it could interest a wide variety of organizations ranging from retirement homes to factories, specify our colleagues.
This innovation comes in a promising context for social robots, these machines capable of interacting with humans. According to a study conducted by researchers from the Pompeu Fabra University in Barcelona, the health crisis has indeed increased their use tenfold.
By relying on nearly 1000 sources, including press articles, or sites specializing in new technologies, they counted 66 different social robots passed in the test phase and in all 195 deployments in 35 different countries. .
This movement is powerful in transport, education, airports, and even restaurants. In this context, they often related the primary task assigned to them to the reception of customers.