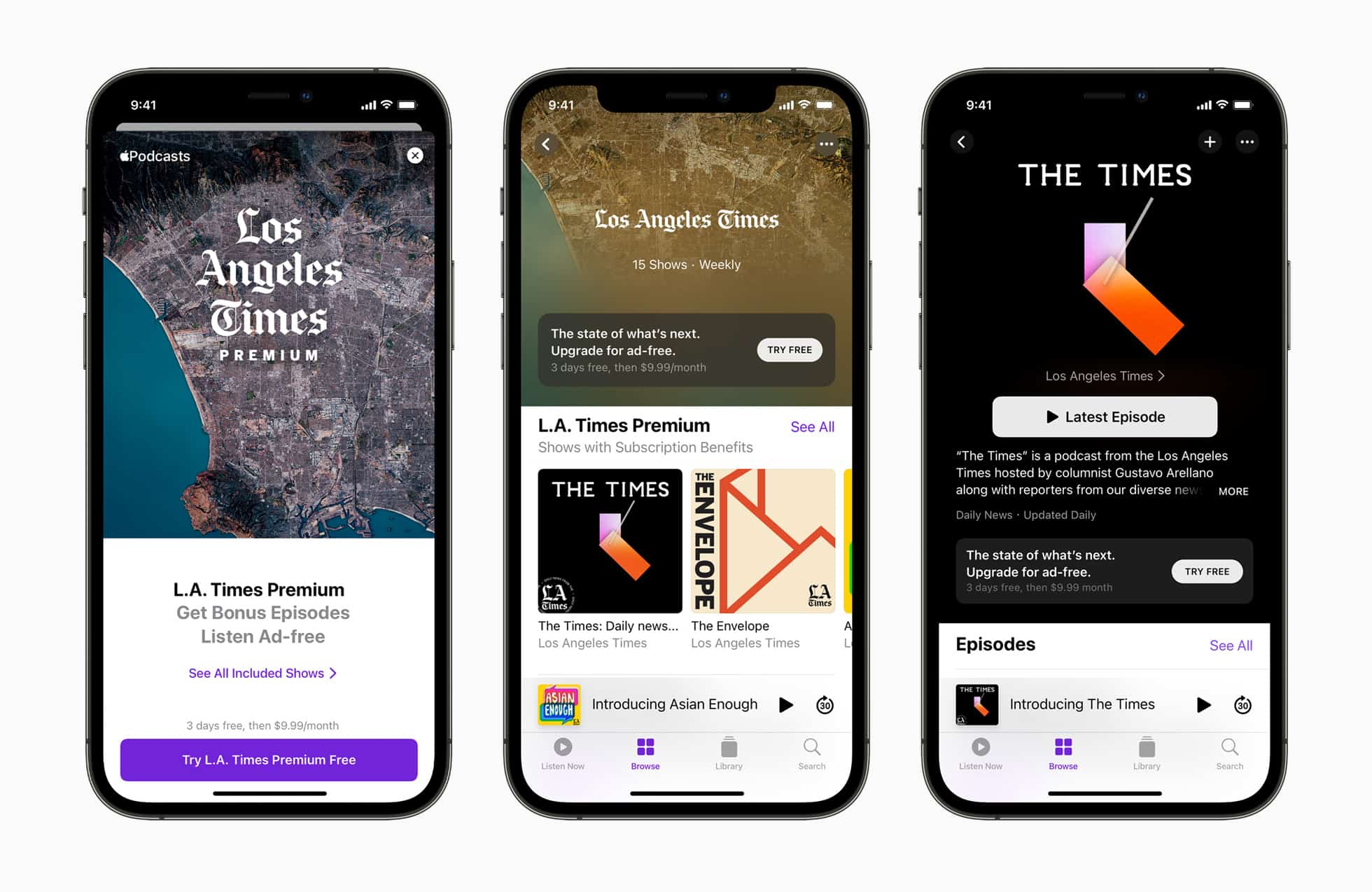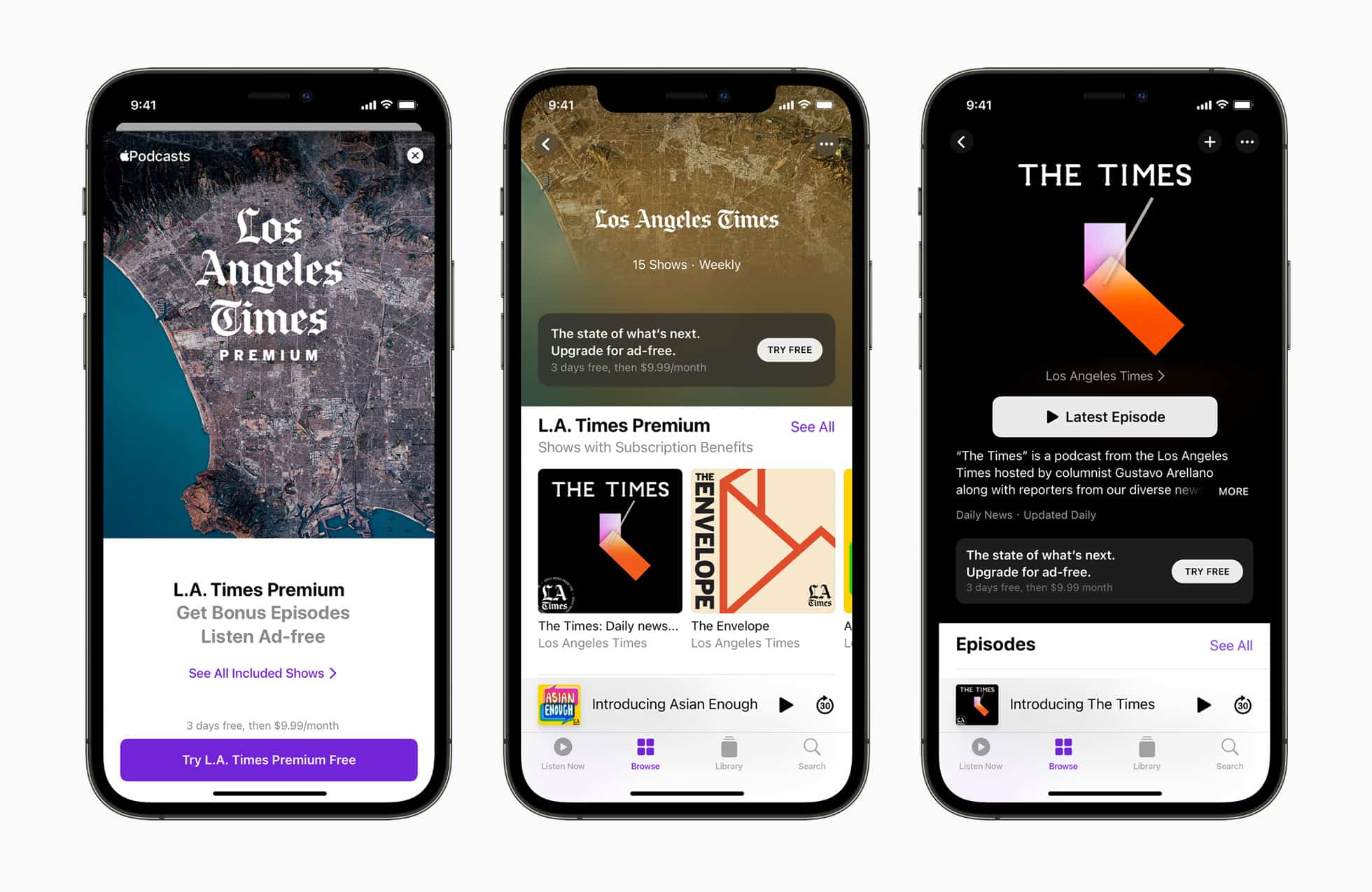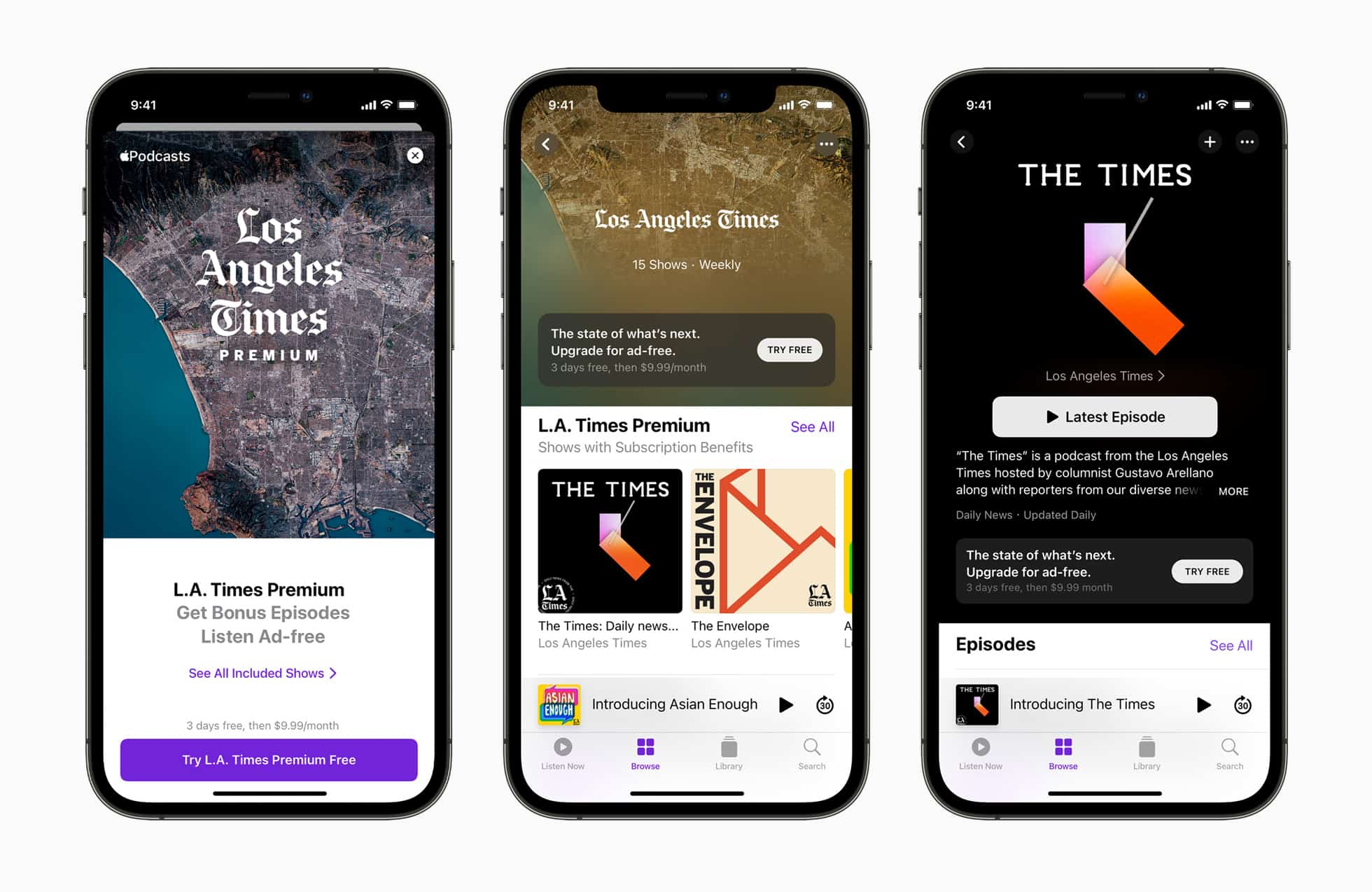 It is now official. In a blog post, Apple announced that paid subscriptions are now available on Apple Podcasts worldwide. 
Of course, the platform will continue to host free content. 
From 0.99 to 4.99 euros per month
"As of today, listeners in over 170 countries can subscribe to a podcast or a set of podcasts through channels. This makes it easier to support your favorite studios, to enjoy new content and to benefit from other advantages, such as listening without advertising and access in preview," explains the Cupertino company. 
Thus, creators can offer premium content by paying for it and thus monetize their work by means other than advertising, with subscriptions ranging from 0.99 to 4.99 euros per month. Initially, they will receive 70% of the income generated by subscriptions, a figure that will rise to 80% after the first year.
"People can't get enough of their favorite podcasts and want an easy way to support the amazing people who create them. Now, listeners can enjoy new content and additional perks for thousands of new and well-known podcasts, besides millions of free podcasts whose list grows every week. Apple Podcast Subscriptions will help creators grow their businesses and ensure podcasts remain an important source of information, entertainment, connection and inspiration for hundreds of millions of people around the world," enthuses Oliver Schusser, vice president of Apple Music and Beats. 
After music streaming, Apple and Spotify are pulling the plug in the podcast industry
Here, the primary aimaim of the Apple brand is not to generate money, but above all to perpetuate its relationship with creators while offering more quality content. Because in the podcast sector, booming following the Covid-19 pandemic, a historical rival of Apple is rapidly gaining market share. Indeed, Spotify is increasing its efforts to develop in the field, in particular by increasing redemptions and design changes to make itself more attractive. 
The Swedish giant announced the launch of a paid podcast service only a week after Apple revealed its plans during its keynote last April. According to a study by the analysis firm eMarketer, Spotify is also on the way to overtake the Cupertino company in the podcast sector.