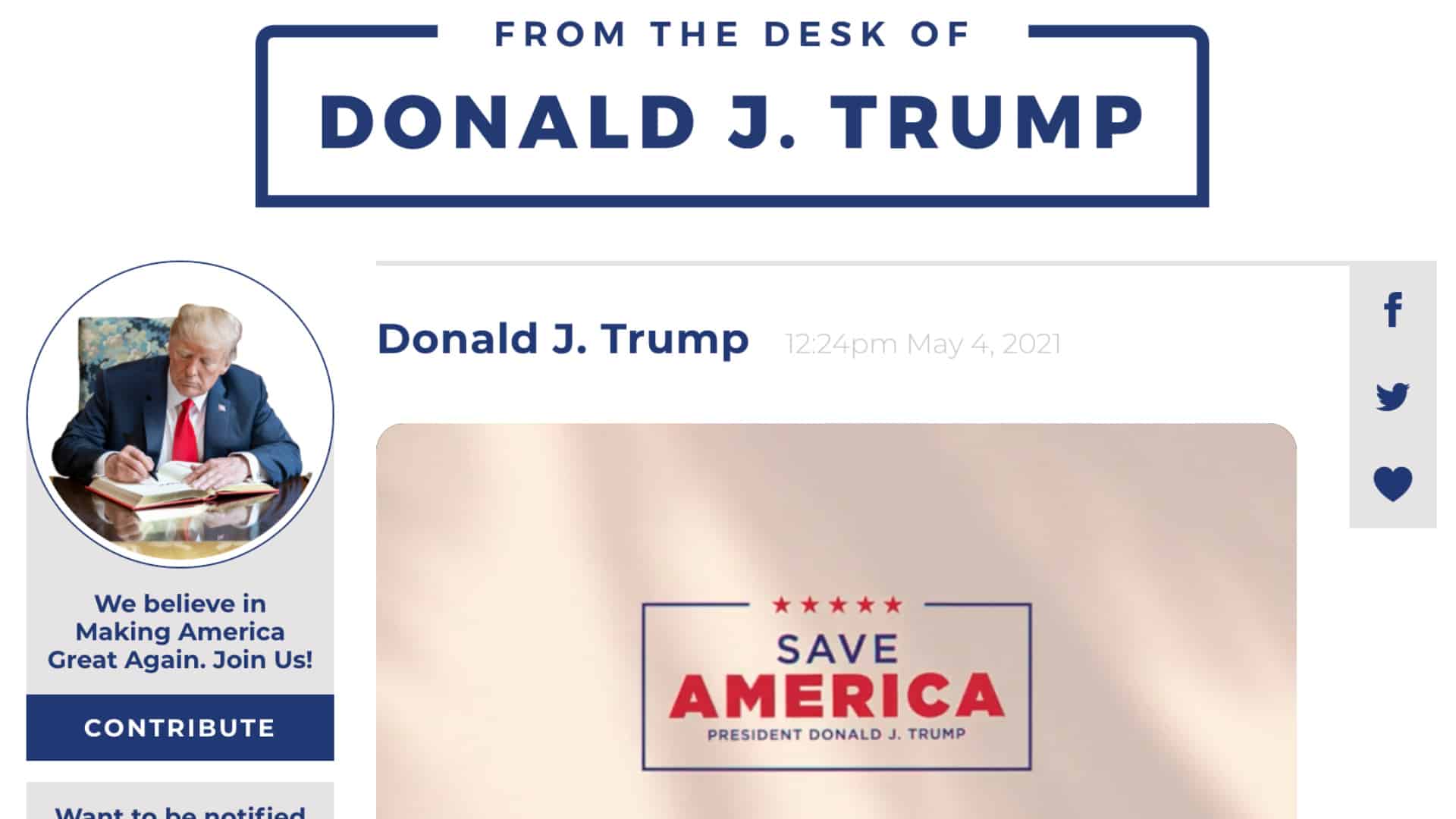 Donald Trump's days as a blogger are over. The former US president deleted his blog because he did not appreciate having so few readers.
It won't even last a month. Launched on May 4, Donald Trump's blog disappeared from his official site without explanation. This space, entitled "In the office of Donald Trump", was to offer a way for the former President of the United States to regain some visibility on the net after his exclusion from the main social networks, following the events in the capital. American at the start of the year. It's a fail.
It was CNBC who noticed the removal of the former head of state's blog on June 2. The link that used to access it (donaldjtrump.com/desk) now redirects to a registration page to receive alerts on Trump (donaldjtrump.com/alerts). Asked to know if this blog will return one day, a relative of the former president replied in the negative.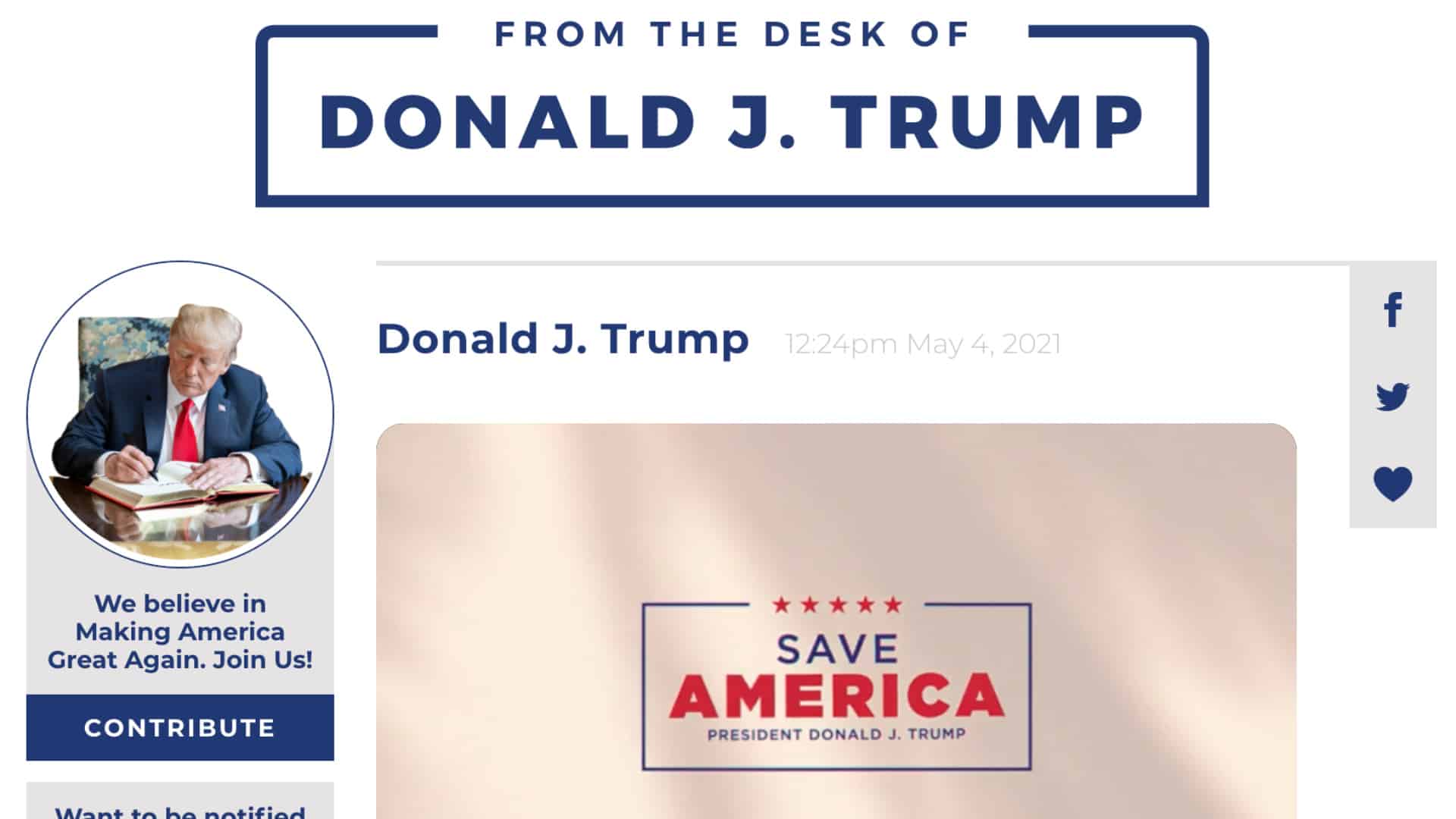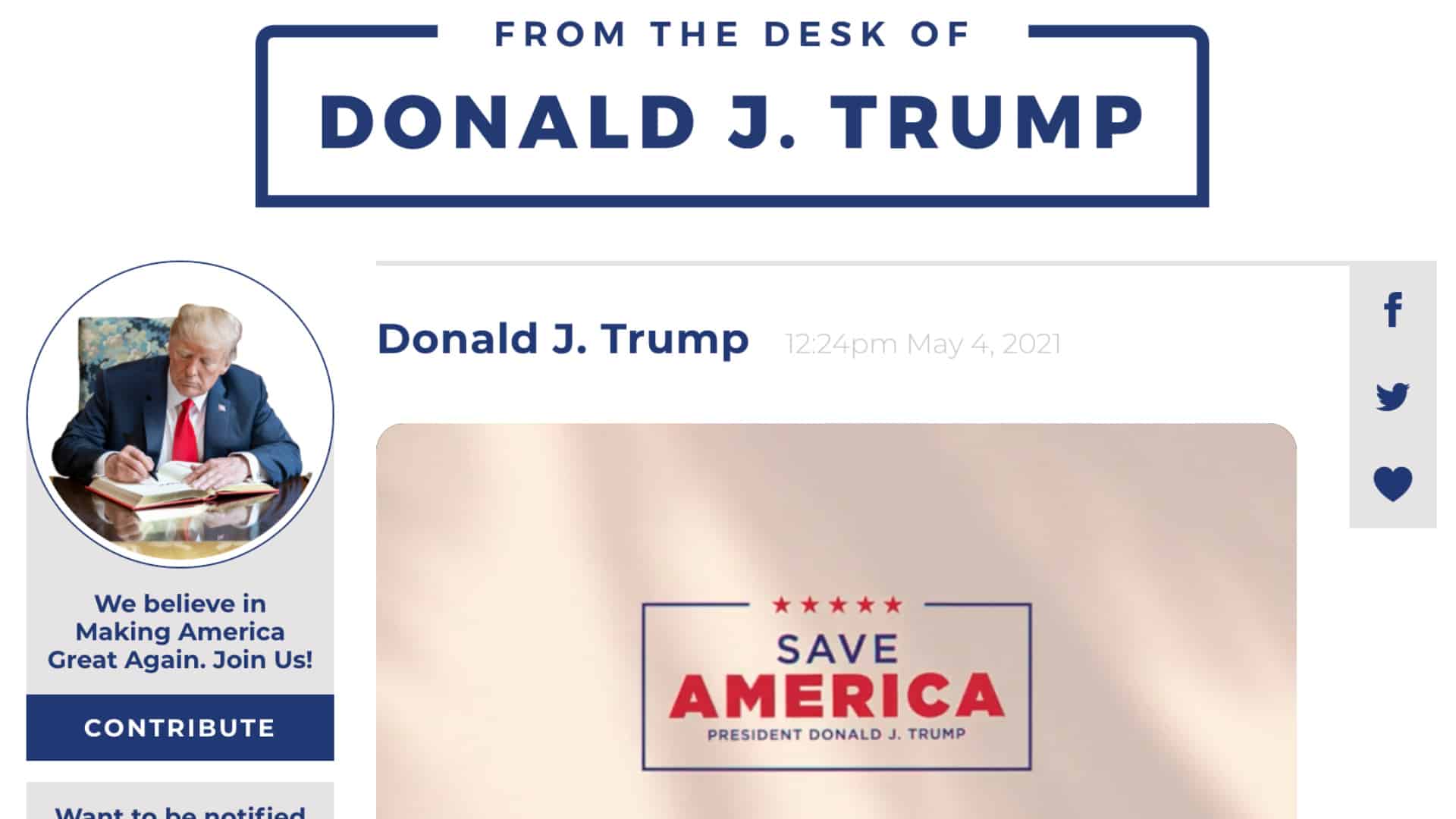 The short blogging career has obviously been put on hold for ego reasons: on Twitter, a Washington Post reporter said he learned from another close to Donald Trump that he was offended at not having so much commitment than at the height of its glory, on Twitter and Facebook. In addition, he added, Donald Trump was annoyed that it mocked his initiative.
On May 11, NBC News pointed out the relative indifference of the public to the publications of this blog – the media had recorded 212,000 engagements. That's not much when you've been acclimated too much higher statistics – 88 million followers on Twitter, 32 million on Facebook, 24 million on Instagram, 3 million on YouTube and millions of all kinds of engagements.
A Less Friendly Space Than A Social Network
When Donald Trump registered on these various social networks, this community obviously did not yet exist. It had to be built over time, taking advantage of opportunities, such as the light he received from the media and his unexpected success in politics. Could he have rebuilt such a community on his blog? Nothing is less sure. They entirely dedicated the blog to the news of the former American president. The environment was, in fact, very compartmentalized and restricted. On Facebook or Twitter, a Trump faithful can certainly follow his news, but also see and do something else on these platforms.
Another flaw that was noted when the platform was launched: the lack of interaction. Admittedly, it was possible to share the publications of the former head of state on the net, but no comment option was available. Under these conditions, it was difficult to push the public to come, because the interaction appeared very vertical, where social networks gave the illusion of an equal exchange with Trump.