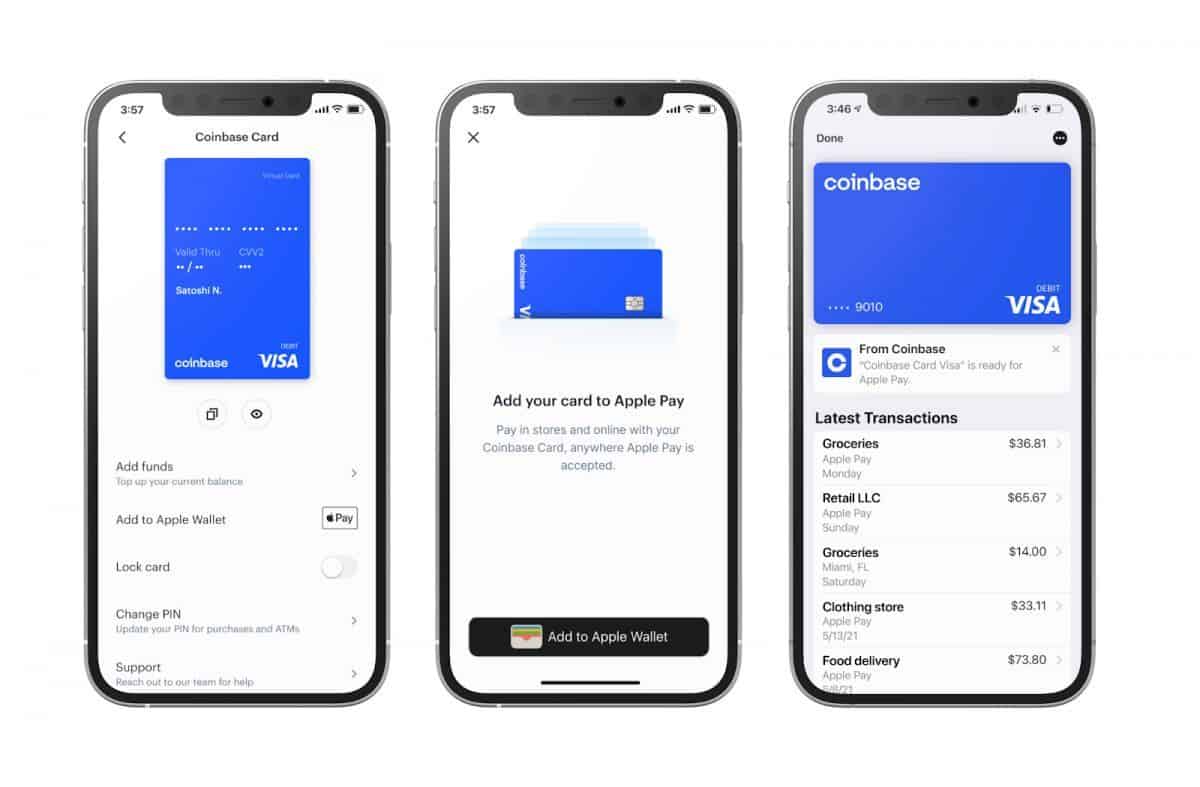 The world of cryptocurrency has just taken Coinbase one step further in Europe. Now, if you are a Coinbase Card holder, you will be able to register it in Apple Pay to use it as a debit card.
Coinbase Card compatible with Apple Pay and Google Pay
Coinbase, the world's largest cryptocurrency exchange that went public not too long ago, continues its momentum and offers a new feature that should delight more than one of its customers. As pointed out via a blog post, the company now allows European customers with the Coinbase Card to register it in Apple Pay or Google Pay in order to use it in the same way as a regular debit card. Thus, if you are concerned, you will be able to go to the supermarket, to the cinema, to the restaurant… and to pay with your smartphone except that for the moment, it will be in Bitcoin, Ethereum… and not in " classic currency ".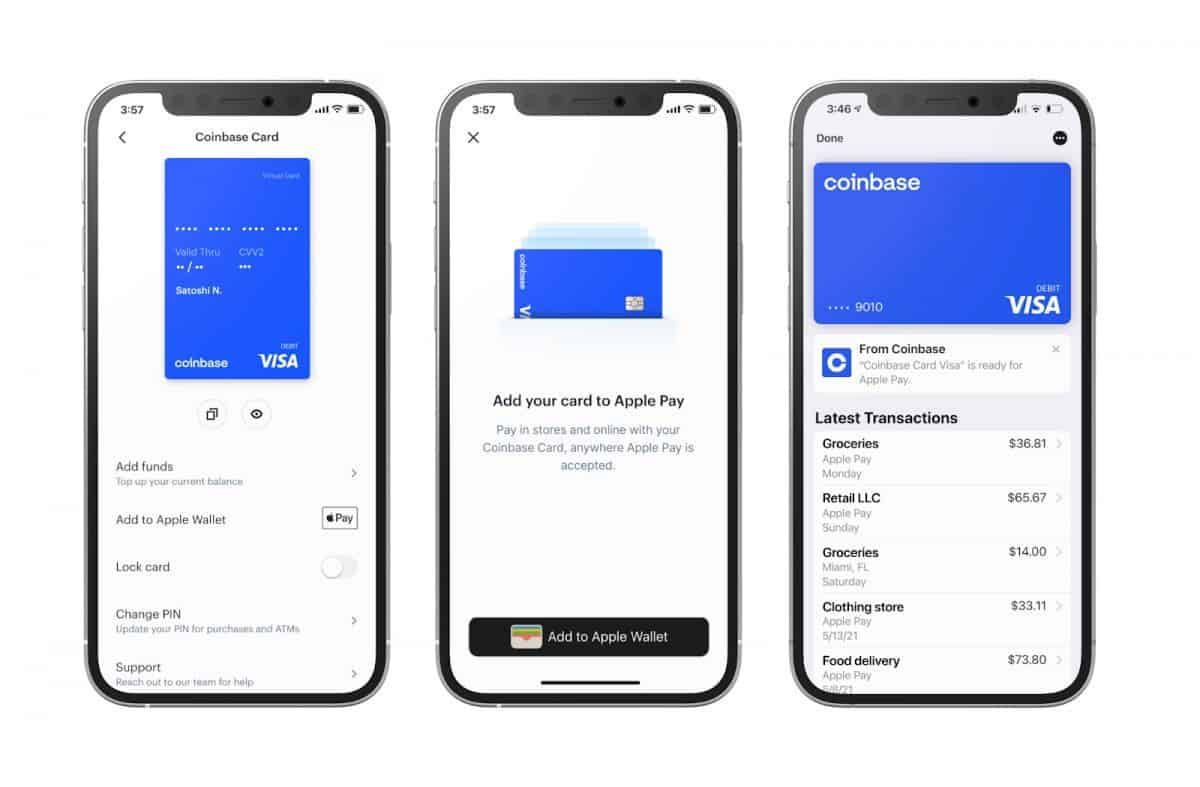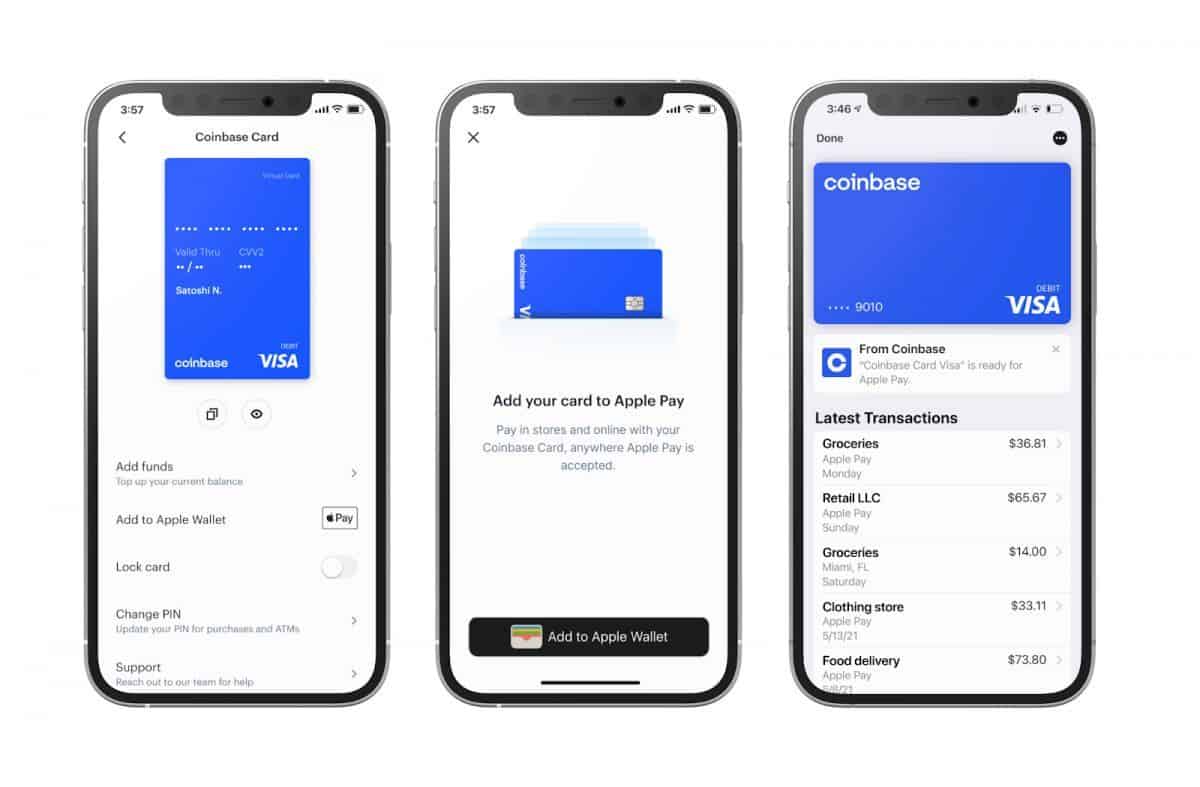 Benefits and prices of Coinbase
Of course, there are advantages and limitations. Regarding the first category, know that it will be possible to recover up to 4% of cryptographic rewards during your shopping sessions if you use this means of payment.
A similar process used by neo-banks, known as "cashback". There is also no registration fee for this service but beware, there will be transaction fees depending on the cryptocurrency used. Do not hesitate to inform yourself well before you start even if everything is well explained.
Also note that during payment, the cryptocurrency used is denominated according to the currency of the country where you are making the transaction. To put it simply, it may not be that advantageous in some cases to pay in Bitcoin or other.
Either way, it takes the cryptocurrency world one step further, even though it's still far from perfect.