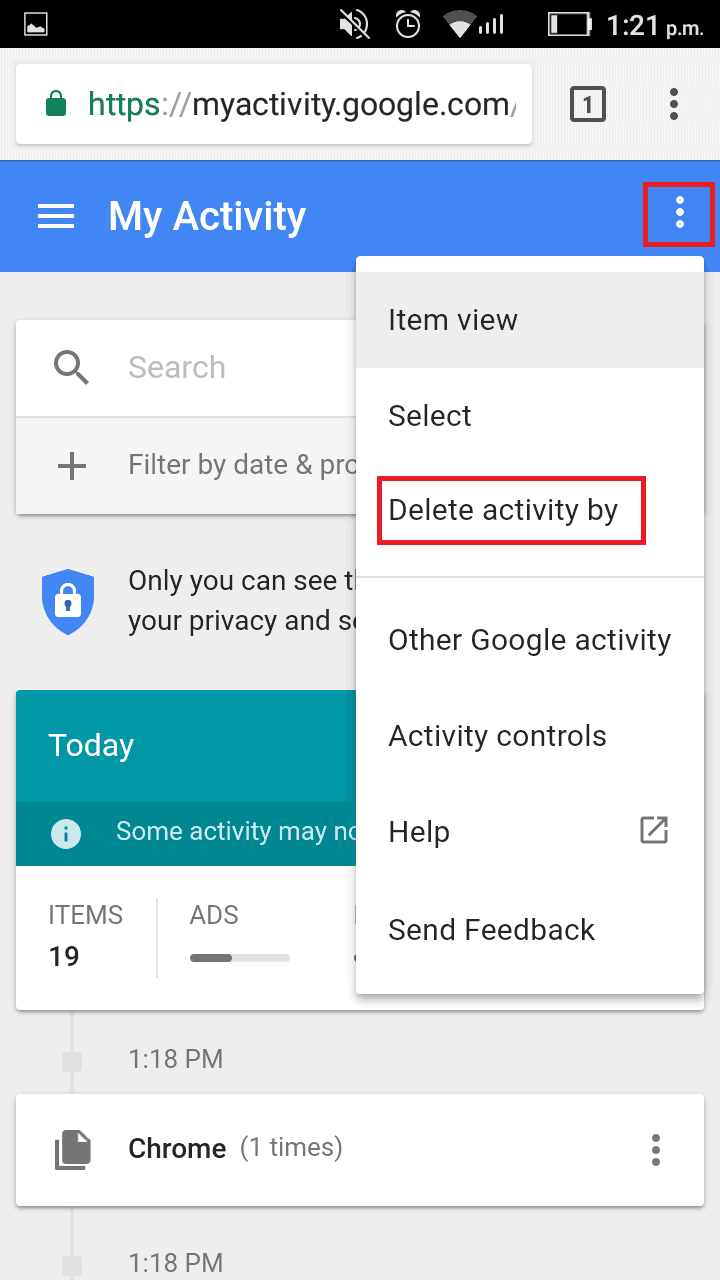 Google My Activity is a tool allowing you to consult the history of your activity on the various products and services of Google: Android, Gmail, YouTube, Chrome, Assistant, Maps… find out how to require the deletion of this data, and how to deactivate the tracking of your activity.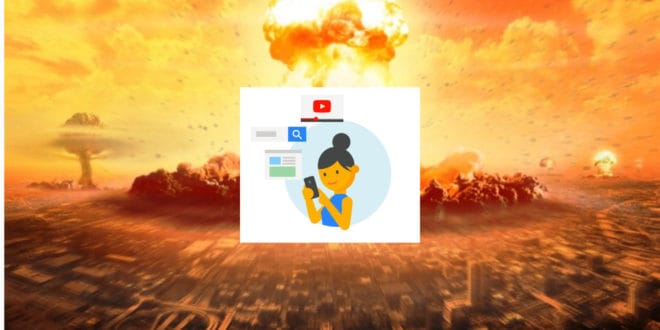 In 2019, it's no longer a secret: for web giants, your personal data is worth gold. They can sell this information to companies to enable them to develop personalized advertising campaigns, and this business is worth billions of dollars. Therefore, the GAFAMs are now trying to collect as much data as possible on Internet users, even if it means violating the limits of ethics and confidentiality.
This is valid for Facebook, which accumulates scandals related to the traffic of personal data, but many rumors suggest Google is also engaged in such practices. However, thanks to the "My Activity" tool offered by Google, you can find out what information the web giant stores about you. .
This page allows you to view the activity history of your Google account on the many services of the firm: Android, Assistant, Maps, Gmail, YouTube, Chrome, Books, Drive, Analytics, etc.
Through this file, you will find out how to delete this history, and how to deactivate this data collection.. However, it is important to point out that Google mainly collected this data in order to personalize the services that will be offered to you.
If you choose to cut off access to your information, you can no longer take advantage of this personalization. If, however, you feel that your privacy comes before this modern comfort, follow the guide.
Google My Activity: How to Delete Activity History from Your Google Account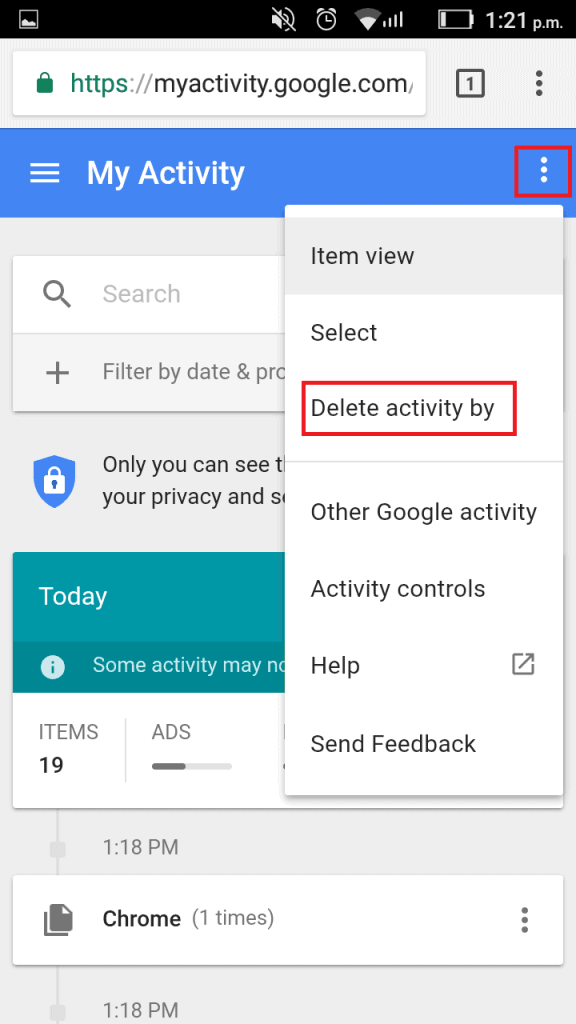 While the Activity page allows you to view the information that Google collects about you while you use its services, there is no real guarantee that this data is not then sold to third parties or exploited in other ways. It may therefore be wise to demand the permanent deletion of this data.
In the major section of the My Activity section of your Google account, you will view and delete data related to the company's multiple services. You can delete each activity one by one, by simply clicking on the three dots to the right of each entry and then clicking on »Delete«.
It is also possible to delete all data simultaneously. Here's how to do it, step by step.
Go to the My Activity section of your Google account by clicking on the link after signing in to the account in question.
Click on the three vertically aligned dots at the top right of the screen.
Click on "delete activities". This will allow you to delete data by topic or by-product, or by date.
If you want to delete all of your history, click on the "Today" button to open the drop-down menu.
Choose the option "All period" from the drop-down menu.
Then click on the "Delete" button to erase all your activity data.
Google My Activity: How to Disable the Collection of Activity Data from Your Google Account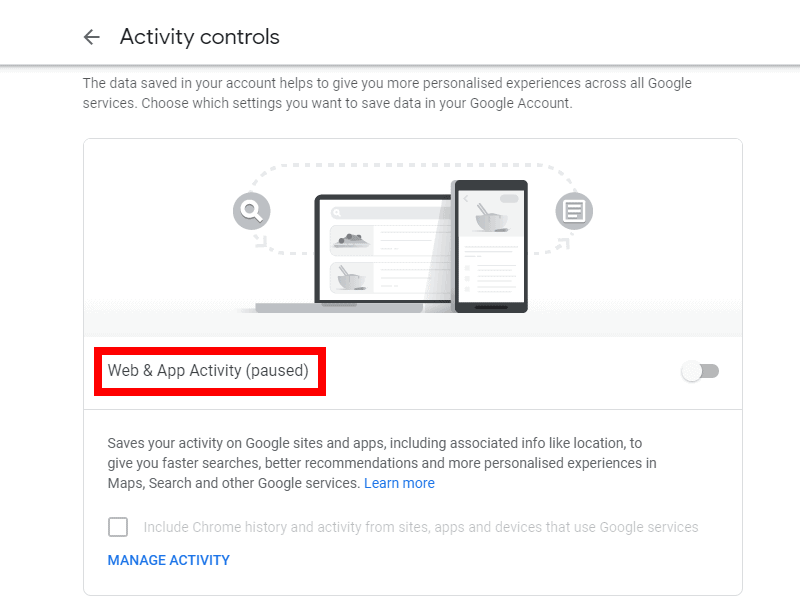 Now that you've made a clean sweep of the past, it's time to look to the future. My Activity tool also allows you to opt out of data collection for the Google services of your choice. Here's how to do it.
 Go to My Activity page of your Google account.
 Click on the three vertically aligned dots at the top right of the screen to open the menu.
 Click on "Activity related orders".
All you have to do is click on the switch next to each service for which you want to deactivate activity tracking.
How to set automatic deletion of your Google activity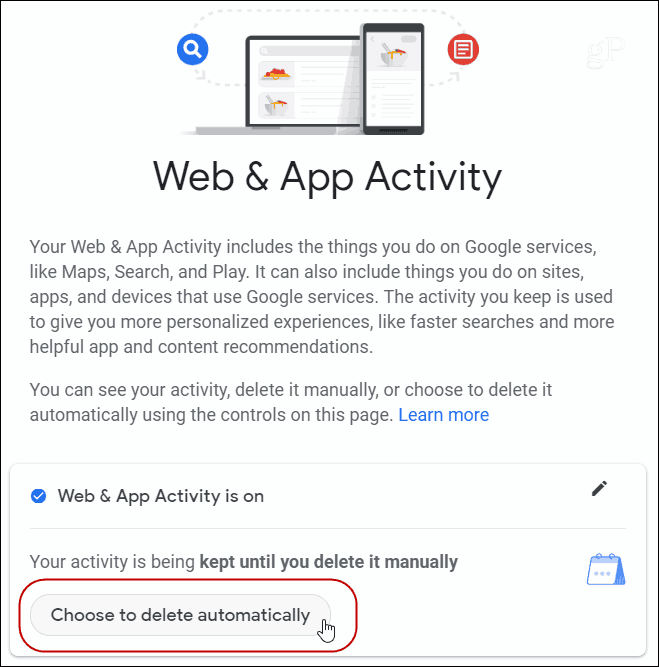 Since June 2019, for the sake of privacy protection, Google has offered an automatic activity history deletion feature and geolocation feature. This new tool allows you to configure the automatic deletion of your data on an interval of three or 18 months.
Any information prior to the selected time will be deleted automatically if you enable this feature. In this way, it will no longer be necessary to return regularly to clean up your Google activity. Here's how to configure this feature.
 Go to My Activity page of your Google account.
 On the menu on the left, choose the »Activity-related controls«.
 Scroll down and choose the command "Choose to delete automatically".
Select the duration that suits you between 3 months or 18 months.
Click on »Next«. We now saved your preference.
Google now deletes geolocation and web search history by default
Since June 2020, Google has made an important decision to protect the privacy of new users of its services. Now, web search history, geolocation history, and voice commands captured by the Google Assistant are automatically deleted by default.
In the past, this information was kept on the "My Activity" page indefinitely until manually deleted. In 2019, a new feature was added to allow automatic deletion of data after 3 months or 18 months.
Now, this automatic deletion feature is enabled by default for new users. The search history will be cleared after 18 months, even if the user does not touch the settings.
Default turns geolocation history off, but if users turn it on, default will delete automatically after 18 months it. These changes only affect new users, but they have asked existing users to change their automatic deletion settings if they wish.
This new system also applies to YouTube history. However, by default, automatic deletion will take place after three years. The goal is to allow recommendation algorithms to continue to analyze data.
How to check if someone has accessed your Google account?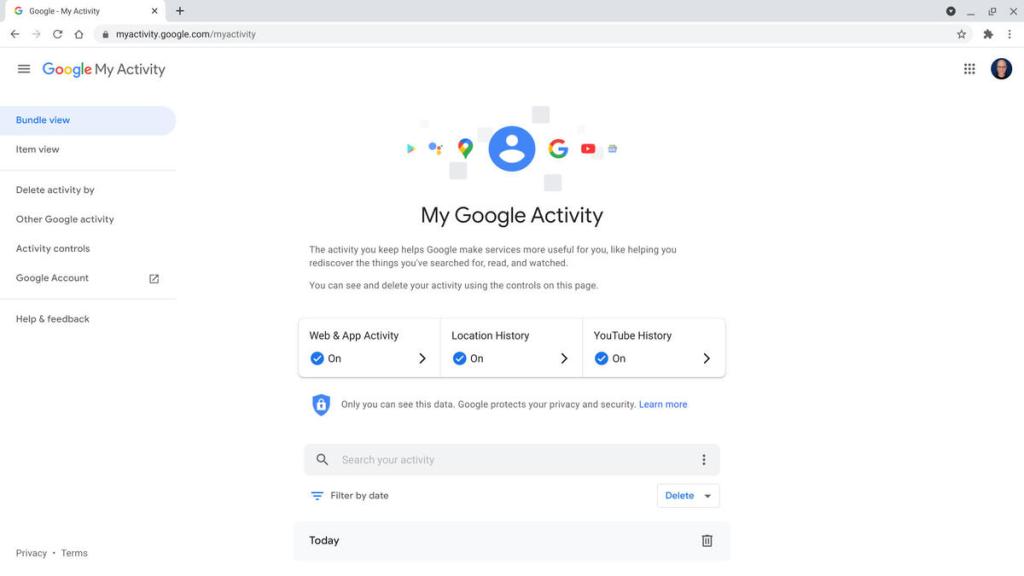 Hacking your Google Account can have serious consequences. The intruder who accesses your account will view all of your activity in great detail.
If in doubt, to check if an unwanted person has accessed your account, go to My Activity page. Consult your account history for all devices and all Google services (YouTube, Maps, Play Store, etc.).
Check the data carefully to make sure that it corresponds to your use of the services and applications. If a disturbing element appears, such as a web page that you do not remember having visited, this can confirm an intrusion on your account (or a blackout linked to a too drunken evening…).
In the same way, you can consult the section "Device Activity" (your devices) on the page dedicated to your Google account. This page allows you to consult the list of devices connected to your Google account.
If you don't recognize any of these devices, it is most likely a hacker logged in without your knowledge. You can then press the three vertical dots at the top right of the device to disconnect it and prevent it from accessing your data.
Does Google collect data without consent?
According to an association of American consumers, Google secretly collects data on the activity of users of mobile applications. And this, even when data collection is disabled from the privacy options …
According to the complainants, Google uses secret scripts hidden in the Firebase SDK for application developers. These scripts would secretly collect data for ad targeting purposes, directly from the end user's smartphone.
They filed the complaint in July 2020 in San Francisco, as part of a "class action" led by Anibal Rodriguez. They criticize Google for collecting data through Firebase even when all data collection options are disabled on My Activity, and for failing to admit to users that this option can not be disabled.
Google claims to be content with collecting aggregated and anonymized data . The goal would not be advertising targeting, but to allow application developers to understand how Internet users use their applications ..
The American giant also specifies that all applications require user consent for data collection. Some allow you to disable the option, others inform about their privacy policy and the user can decide not to install them.
In parallel, in San Jose, Google is targeted by another class action. This time, it accused the company of collecting web browsing data on Chrome without users' permission. Say that Google's policy in terms of data collection remains strewn with gray areas …
A dark mode for Google My Activity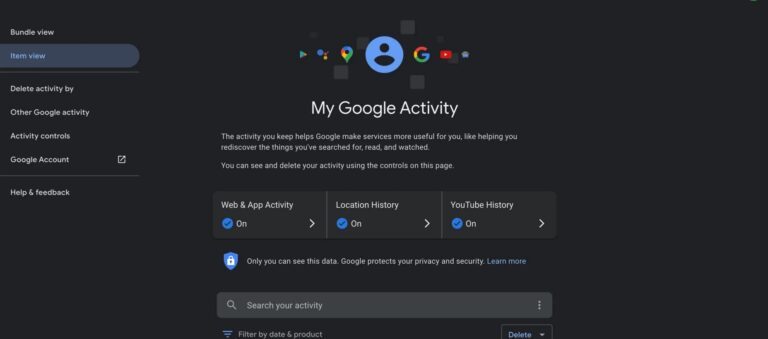 Most Google apps for Android and iOS offer a dark mode or night mode. However, this option is rarer for websites. Since January 2021, the Google My Activity page has adopted a dark theme .
This night mode is ideal for My Activity page, since users can spend some time scrolling through the long list of data captured by Google. By activating it, we find a dark gray background and logos adjusted accordingly.
My Activity page automatically switches to night mode if they enabled this mode in the settings of an iOS or Android device or on a macOS or Windows PC. My Account page and the PC version of Google Search will soon benefit from a dark mode which is currently under testing.
Why use Google My Business to increase the visibility of your business
If you are the head of a business, adding it to the Google My Business directory is essential. This way, the search results will show your company with the customer service number .
But in addition, there is the possibility of geolocating your premises on Google Maps with additional information such as your timetables. And since all this data is centralized, you can update it. In this way, your customers can easily get in touch with your company, promoting exchanges and improving your brand image.
But Google My Business also allows you to add a photo (or more) to your account. According to Google, this will increase the chances of a user visiting your website by 35% .
Finally, we must not forget that Google represents over 92% of searches in the World. You simply cannot ignore them if you want your business to be visible online. So delete your personal account data with Google My Activity, but provide as much as possible about your company on Google My Business.