You know for sure that it has long since ceased to be important that your website looks beautiful. Still, many entrepreneurs make the mistake of viewing their website as a digital business card. This form of Internet presence is not only technically outdated, it also appears unprofessional and does not lead to the desired result: Acquiring new customers on the Internet. In the worst case, this can even lead to your potential customers migrating to the competition.
A high-performance website can change that. She works for you 24 hours a day and serves a higher purpose than just the first impression of your visitors and potential new customers. Rather, you need to understand them as a salesperson who works for your company day and night.
We have put together 5 tips for you to turn your website into a sales-boosting website!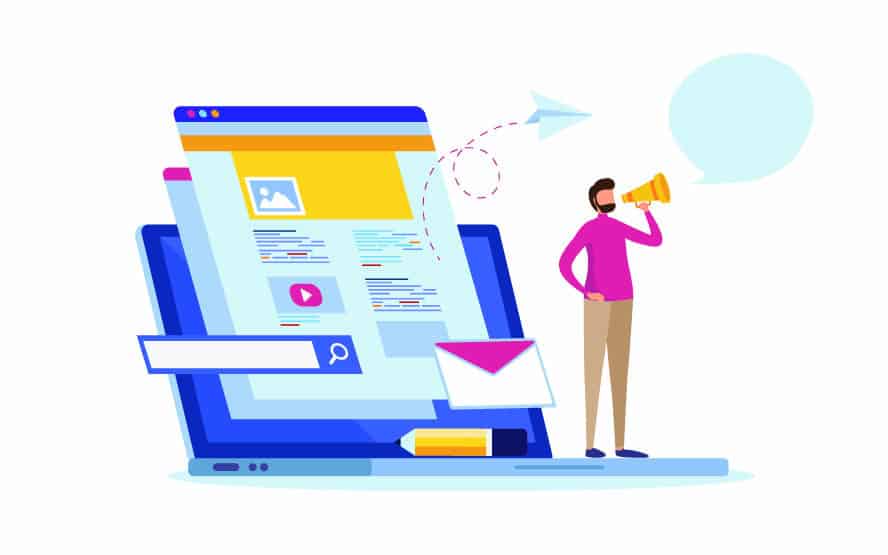 Tip number 1: It depends on a magnificent structure and user guidance!
When creating your website, make sure that they do not overload it with information. At the beginning, always think about what your target customer should find on the page and not necessarily what you like.
Navigation and page structure
A simple, comprehensible navigation and page structure is essential to keep your visitors on the page and to arouse interest. Think about what your potential customers are most interested in and which content and topics you want to prioritize. Define an ideal customer journey, i.e. a functioning guidance system that guides your visitors optimally so that you ultimately get a lead or direct contact.
Touch points and call to actions
A high-selling website has as a basic requirement a variety of touch points and opportunities to get in touch with your company. Here you can offer your visitors many opportunities to get in contact with you. A superimposed telephone number or a quick contact, which "follow" when scrolling the page and can be clicked are an excellent option. But clickable CTA buttons (Call to Action) within your content that link to contact options are also established and effective way.
Often underestimated: the classic contact form
Make sure that they implement a classic contact form at the end of each page, if possible. These perform even better if you add a personal picture of your employees or you next to them. Put yourself in the shoes of your potential new customer: It's better to have the face of your contact person in front of your eyes, isn't it? With this mechanism you generate greater trust with your website visitor. Finally, your contact form should have few fields in order to make contacting as easy as possible. Only set mandatory fields for the information that is absolutely necessary for the first contact.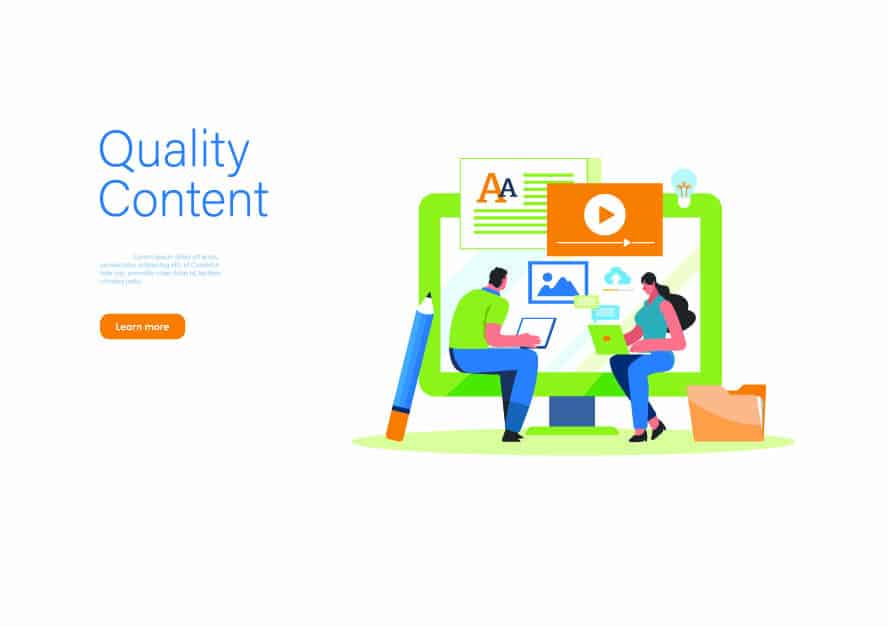 Tip number 2: Content is King – Video content is King Kong
Create content on your website such as texts, videos and infographics that interest your customers and that they are actively looking for on the web. Help them understand their own problems and offer specific solutions to them. For example, if you sell a technical product that requires explanation, there are explanatory films, texts and studies on your technical know-how and a wide range of services.
Keywords: The key to being found organically
Keywords are terms, or words that your potential customers enter search engines. In order to be found on Google, exactly these terms must also be represented on your website. The prerequisite for this is a systematic and content-related link between these search terms and the texts on your site.
As a basis, you must therefore analyze your website and the respective sub-pages. It is best to create a so-called keyword mapping, which sorts keywords according to first and second priority. Google rewards these necessary search engine optimization (SEO) with organic reach and visibility for your site. In connection with a company blog and other relevant topics, which you build up here based on keyword research, you can draw high-quality traffic to your site via this channel.
Increase the length of stay through internal links and references
Internal links within the texts that refer to other pages or topic-relevant landing pages within your website are also an important factor. In this way, your website visitor can orientate himself better and you lead him directly to topics that are of additional interest. As a result, the user stays longer on your website, which has a positive effect on your Google ranking.
Also place references on your page. Statements and cases about companies, people and customers who have had positive experiences in customer relationships with you. Nothing is more credible and personable than others who speak about you in an appreciative and beneficial way. Besides statements and textual descriptions of the case, video content is also ideal for this.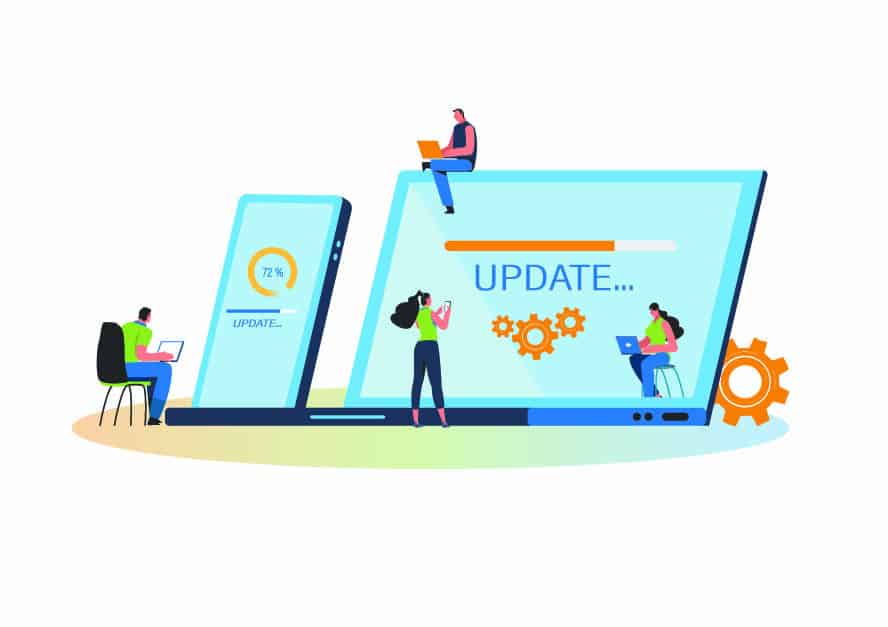 Tip number 3: On page optimization and technically up to date
Besides the content, it is equally important for a high-selling website that all technical aspects are taken into account in programming and implementation.
The right CMS for you
The right CMS (content management system) for your goals plays an important role. This "content management system" is the software because of which it built your website.
Basically, a TYPO3 CMS is always the right choice when multilingualism and editing with different editors and rights is required. Otherwise, a WordPress CMS is also recommended. Both CMS are future-proof and easy to equip with security standards.
Maintenance and safety are the be-all and end-all
Make sure that your website is regularly maintained and that it installed all relevant updates. Otherwise you risk security gaps, functions of the site no longer working properly and, in the worst case, having to be reprogrammed.
Structure and keyword hierarchy
In particular, make sure that they created your headline structures on the site in a search engine-optimized manner. This is important for Google and therefore the ranking of your website. But it also helps your users to find their way around your website. You can use six types of headings, denoted by h1 to h6.
You should adjust the size according to the hierarchy: The h1 is the most important and therefore the largest heading. This must also contain the main keyword of the landing page; You may only use this main heading once per sub-page.
Hierarchically arranged h2 followed this to h6, which you can also use several times depending on the structure level. In these headlines you should use the search terms of secondary and subordinate priority. This creates an optimal, overall SEO- relevant and click-strong website that achieves organic reach.
Meta Tags: Your first impression for the potential customer
So-called meta tags also contribute significantly to your site being found on the Internet. Someone should neatly provide every page and every blog article with meta tags. These show a short section of the respective landing page in the search results on Google. Meta tags contain a page title, the URL and a description of the page content.
Be aware that this ad is your potential site visitor's first impression. You should therefore design the description of the page content in such a way that a high click rate is guaranteed. Don't make false promises, but get to the heart of what the user will find on this landing page – otherwise you will be punished with a high bounce rate .
Images as an SEO factor
SEO rules you should follow also apply to the images you use on your website. Each image has to be named and saved according to certain specifications. The file name, the image title and the so-called alt text in combination with keywords must be taken into account.
The file size in which you save your images and use them for the website has an influence on the page speed – an important ranking factor on Google.
In addition, your page should also have an XML sitemap to make it easier for Google to find content on your website, to index it correctly and thus make it visible to your visitors.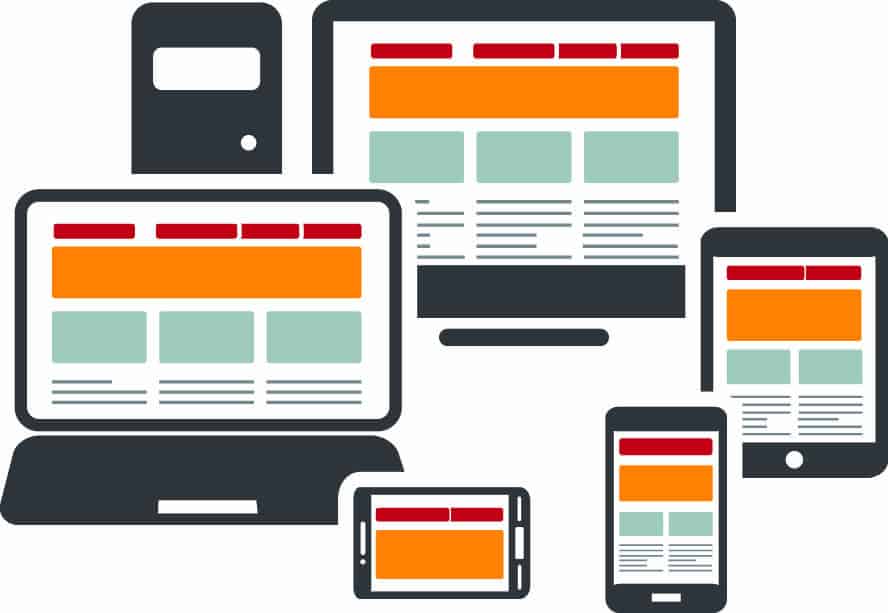 Tip number 4: Mobile optimized and responsive web design
Mobile internet usage continues to increase worldwide. The increase in mobile Internet usage also applies to business customers: a study by Sistrix shows that 50 percent of B2B search queries are already made via mobile devices. It is estimated that this number should increase to at least 70 percent by the end of 2020. For you, this means: Your website must be implemented and programmed in an optimized way for mobile devices in order not to increase the bounce rates and not to risk a loss of image. In addition, Google punishes homepages that do not meet these requirements: negative rankings and low visibility are the consequences.
Google Mobile First Index: Responsive design ensures an optimal user experience on all end devices
Responsive web design has many advantages for your website and ensures a uniform display of content. This enables the layout of your homepage on desktop, tablet and smartphone to offer consistent user-friendliness. With the help of the responsive web design, your website automatically adapts to the screen size of the individual device. That means: The structural design of your website and the content and navigation elements adapt to the screen resolution of the mobile device used.
It is therefore important right from the start when designing your content, images and text lengths to ensure that you ensure the best possible mobile use on all end devices.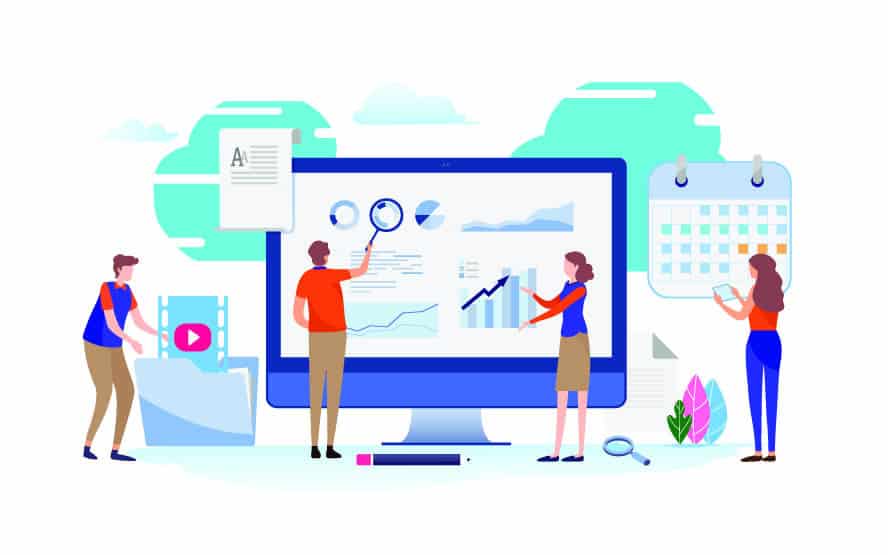 Tip number 5: analyze and optimize
Look at the key figures of your website at the latest at the end of each month and analyze the optimization potential in relation to your previously defined goals.
Important key figures that you should take a close look at, for example:
Number of website visitors
Length of stay
most visited website/landing page
Bounce rate
Conversion rate/lead generation
Keyword performance
Pagespeed
To do this, install Google Analytics and the Google Search Console on your website in order to see exact figures and make assessments. You have to be clear about one thing: The optimization of your website is a continuous process. You should plan a budget for this in order to create new content, design processes and also make technical adjustments.
Conclusion
A professionally designed and programmed website offers the best conditions to win new customers and gain competitive advantages.
However, you quickly notice that there are a few things to consider and extensive knowledge is necessary for this.
Get advice from professionals right from the start, which saves time, money and trouble in the end
Be aware that a website is a continuous optimization process.
The regular on-page analyzes and adjustments are essential so that you can achieve your business goals.