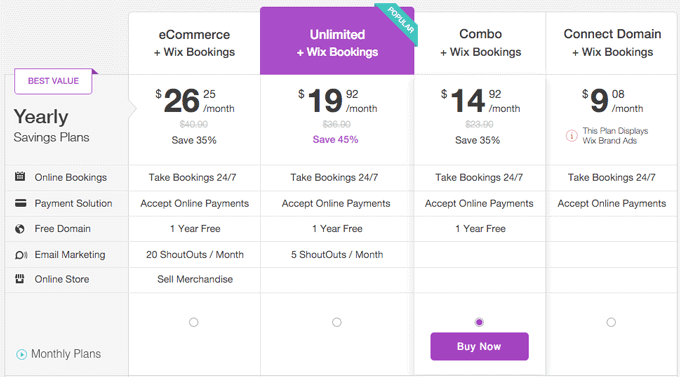 Wix, Webflow and WordPress all have in common that they are website building software. However, they are quite different tools in their approach and operation. Wix is ​​very easy to use but is limited in terms of customization. WordPress is very rich in function, but not very easy to learn. Finally, Webflow is in a way an intermediary solution between Wix and WordPress. It has an editor in WYSIWYG mode, a drag & drop system (like Wix) but also a back office to manage the site and its settings. In this article, we're going to compare these three website builders in depth to help you choose the one that best fits your project.
Functional Comparison: Wix Vs WordPress Vs Webflow
Which website builder to choose? This is often the question we ask ourselves before embarking on the creation of a website. Wix? Webflow? WordPress? We made a functional comparison of these 3 site creation software to help you in your ultimate choice.
Themes and templates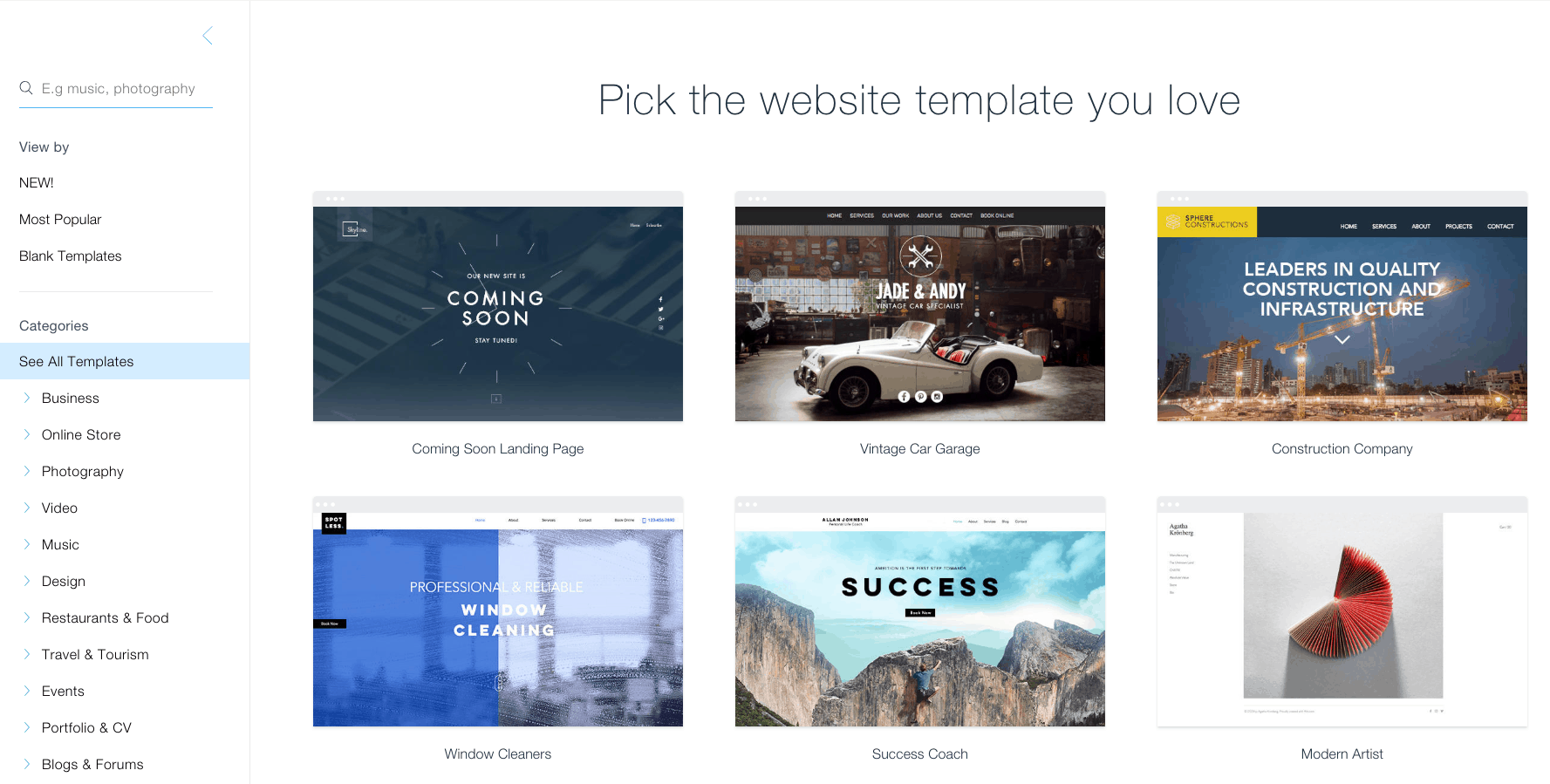 Wix has a high-quality template library. Wix offers over 750 customizable templates and is constantly adding new ones. Category like photography, online store or portfolio classifies the templates. It covers almost all sectors. While this is one strength of Wix, there is one little thing to point out. You won't be able to change the theme once you've started customizing or you'll lose everything.
Then again, WordPress really is one of the best CMS if you are talking about templates. There are thousands of them! Some will be free, others paid. Someone will really focus some on a particular profession, others will be very generalist. In short, with WordPress, you will have a huge choice of templates that perfectly match your business.
On Webflow, the templates are of excellent quality. If you opt for the free version, it will limit you to only about thirty templates… not that many. They are all responsive and almost endlessly customizable.
Customization
Again, be careful at the start of creating your website on Wix. You won't be able to switch themes once you customize. Once you've found the gem, it's super easy to edit whatever content you want. Just click on a text, and edit it. It's exactly the same process for an image, video, link, etc. In short, everything is extremely fluid and user-friendly.
On WordPress, the editing interface is also very easy to use. Whether to create an article, a page etc. Write your content, add images and publish your article. You have the option of drafting or proofreading your article. Getting started may be slightly less easy than with Wix, but it's still very accessible.
The Webflow editing interface is also easy to use even if its functional richness requires a certain learning curve. Select an item on the left of the menu and drag it directly onto your website so you can edit it.
Third-party applications
Wix has dozens of applications to enrich your website. If you're struggling to do exactly what you want with the native version of Wix, these apps could be your way out. The apps are categorized and cover pretty much all areas. Analytics, marketing, calendar, SEO etc. there is bound to be an application that will meet your needs.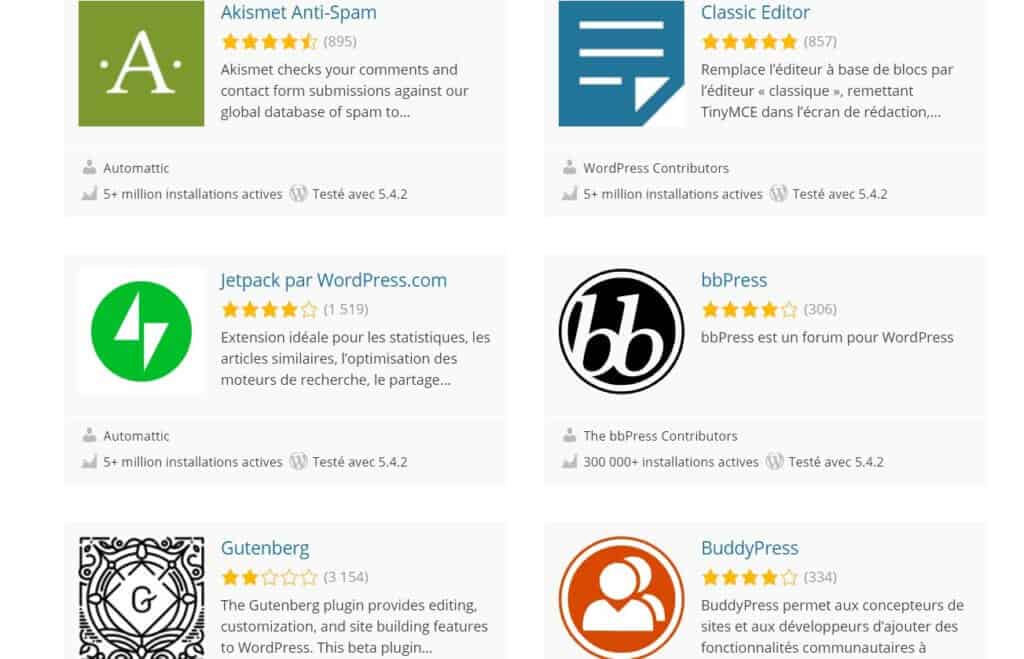 WordPress has thousands of plugins to build a website that looks like you. Free or paid, you will find these applications directly in your back office. Be careful, however, some applications will not be compatible with your theme. This is all clarified before you download it.
This is perhaps the biggest weak point at Webflow. Indeed, the number of integration is really very limited. Google Maps, Google Analytics, social networks… and that's about it.
SEO tools
Is Wix up to par for SEO? The answer is yes! You will have access to all the basics of SEO like titles, ALT tags, etc. In addition, Wix offers several applications to help you with this job. Wix SEO is one of them.
In terms of SEO, WordPress has all the tools to ensure that you rank well. When you create content, you will define tags (H2, H3 etc.) In order to structure your text. You can add ALT text to your images or change the URL of your page. With a plugin like Yoast SEO, you can also change the meta-title or the meta-description.
Webflow has all the basic SEO tools. You can fill in the Title tag and the Meta Description for each page. On each image, you can enter the ALT tag. The code is clean and the page load times are very good. In short, Webflow is not the must, but is far from lagging for SEO.
The blog
If you want to blog with Wix, you've made the right choice. Wix offers many templates specially designed for blogging, fashion, family, travel, etc. There will be something for everyone. Admittedly, Wix may not have the functional richness of software like WordPress, but it is doing really well. Post articles, categorize them, tags, comments, share buttons etc. they met all the primary blogging needs in Wix.
Regarding WordPress, is it still useful to present its power for blogging? With thousands of templates in all areas, WordPress is the number 1 platform for creating your blog. In the "article" tab, you can create your article as you see fit by adding images, videos, tags, etc.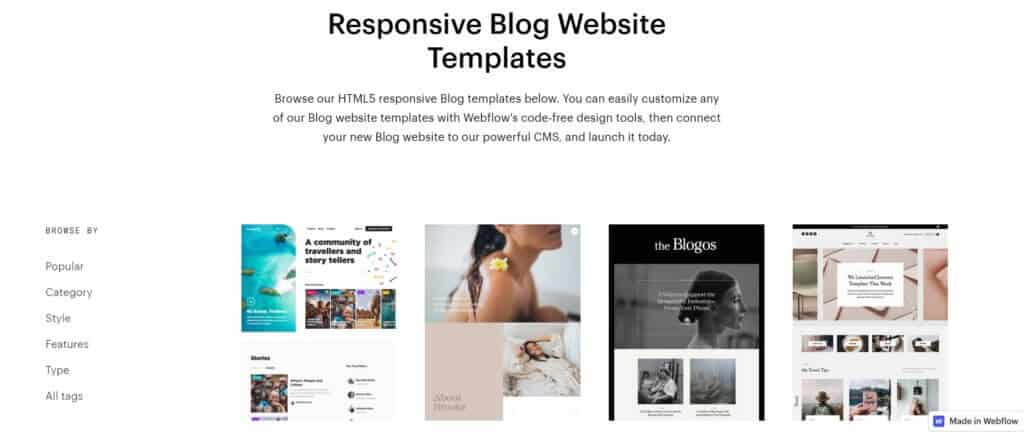 We can also use Webflow for creating a blog. You will have 2 solutions: either directly change a blog template, or add a blog part to your website. Categorize articles, integrate tags, manage authors etc. the blog part on Webflow is also very correct.
Analytics
With Wix, you will have access to detailed statistics about your website. To do this, you can download one of the many free or paid extensions dedicated to analytics.

If you want access to detailed statistics about your WordPress site, you will be fine. First, let's talk about Jetpack. It is a free plugin which contains, in particular, many very precise statistics concerning the traffic of your Internet site. If you want to have even more precise statistics, we recommend you install Google Analytics via a plugin or via the Google Tag Manager.
Fortunately, you have the possibility of integrating Google Analytics, otherwise you will be bothered quickly. Indeed, the statistics provided by Webflow are very summary. Only access to Google Analytics could change your mind a little.
Wix Vs WordPress Vs Webflow – What's the best way to create your website?
We couldn't end this review without a list of pros and cons for these 3 CMS.
General Comparison Wix Vs WordPress Vs Webflow – Advantages & Disadvantages of the 3 Platforms
Now that we have presented the key features of these 3 website builders, let's move on to the advantages and disadvantages of each of these 3 platforms.
Wix – Main advantages & disadvantages
It is THE platform that democratizes the creation of websites.
Wix has many ultra customizable templates.
Wix is ​​very affordable and even has a 100% free version.
Support that is not up to par if you have a free account.
The fact of not being able to change the template once the modifications have started is a big weak point.
The free version is certainly very well done, but is riddled with Wix ads.
Webflow – Main advantages & disadvantages
The enormous strength of Webflow lies in its power of customization. You can change just about anything without touching the code.
You can also use custom fonts.
Even if there are few, the templates are of high quality.
You do not have the possibility to create e-commerce sites.
An interface where you will have to spend a little time to master all the possibilities.
Integrations that can be counted on the fingers of the hand.
WordPress – Main advantages & disadvantages
We no longer present WordPress, the world leader in website creation.
Thousands of templates are available, suitable for all sectors of activity.
Thousands of extensions that will allow you to customize your website endlessly.
Who says world leader says more often subject to attacks.
Many plugins are not compatible with certain templates.
The learning curve can sometimes be greater for some.
Getting started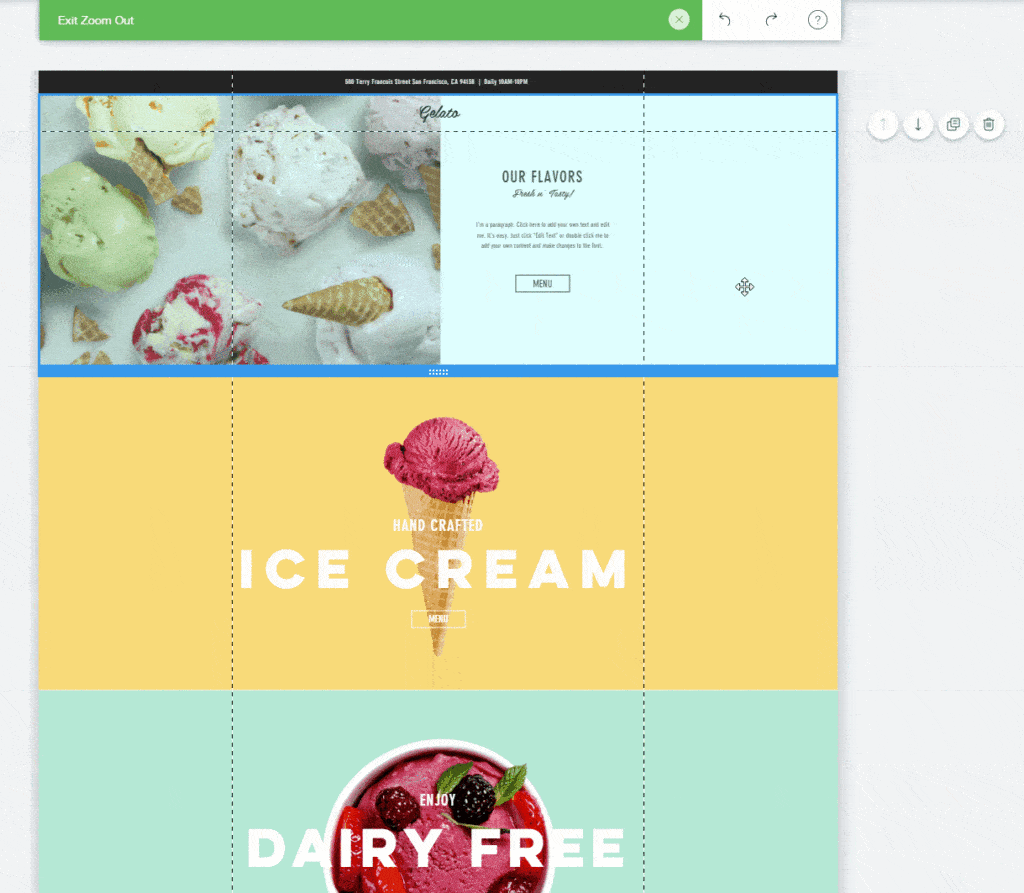 Thanks to its drag-and-drop editing interface, getting started with Wix is ​​a snap. You will only need a few minutes to understand how it works and start creating a professional-looking website.
If you want to build a website quickly and easily, WordPress will undoubtedly be one of the first options on the table. Wrongly? Maybe… indeed, because of its enormous functional richness, you might have a little trouble finding your way around at the beginning.
Webflow has a very intuitive interface. However, because of its enormous functional richness, the learning curve could be longer than with Wix, for example. Many video tutorials are available if you have any difficulty.
E-commerce features: Wix Vs WordPress Vs Webflow
Wix is ​​not really suited for e-commerce. However, if you have a small product catalog, Wix could do the trick very well. With quality templates and significant features to manage your online store, Wix is ​​an option to consider. If you plan to create a large ecommerce site with cumbersome procedures, opt instead for a platform specializing in e-commerce.
Initially, WordPress was designed for blogging. But, for a long time, WordPress has also been used to create beautiful ecommerce sites. For this, you will need to download a theme suitable for e-commerce and install some plugins to turn your site into an actual store. (Woocommerce is the most popular). With Woocommerce, you will configure absolutely everything. Delivery, VAT, products, customer account etc. everything is centralized in this plugin.
Webflow is not suitable for an e-commerce site. You should therefore instead turn to a solution like Wix or WordPress or, even better, Shopify .
Customer service
Overall, Wix customer service is efficient. Wix has telephone support (response within the day) as well as fairly responsive email support. You can also get help directly on their social networks or through very well explained video tutorials.
If you have opted for the .com, version of WordPress, you will have a phone number and many articles in French to solve your problem. If you have opted for the. org, version, you will not have access to customer service. However, you will still be able to browse the many active forums. WordPress being so popular, you are bound to find the answer to your question.
First, be aware that all the information we are going to discuss regarding Webflow customer service will be in English. Webflow allows you to contact its customer support only by email. To help you during the creation of your website, they provide a knowledge base and a series of video tutorials. You can also go to their forum which is very active.
Offers and prices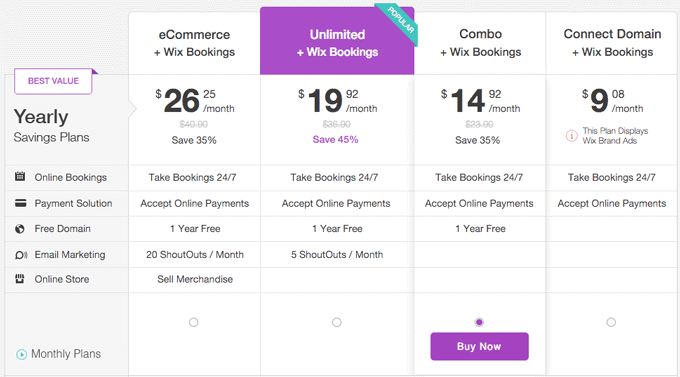 On Wix, whether you want to build a classic website or an ecommerce website, the prices will not be the same. As you can see, each plan corresponds to a certain use of your website. Make sure you make the right choice.
Regarding WordPress, there too, each of the plans is compatible with a specific use. For example, the €8 per month plan (billed annually) is ideal for freelancers. You will then have to pay for a domain name, hosting and possibly extensions for your website.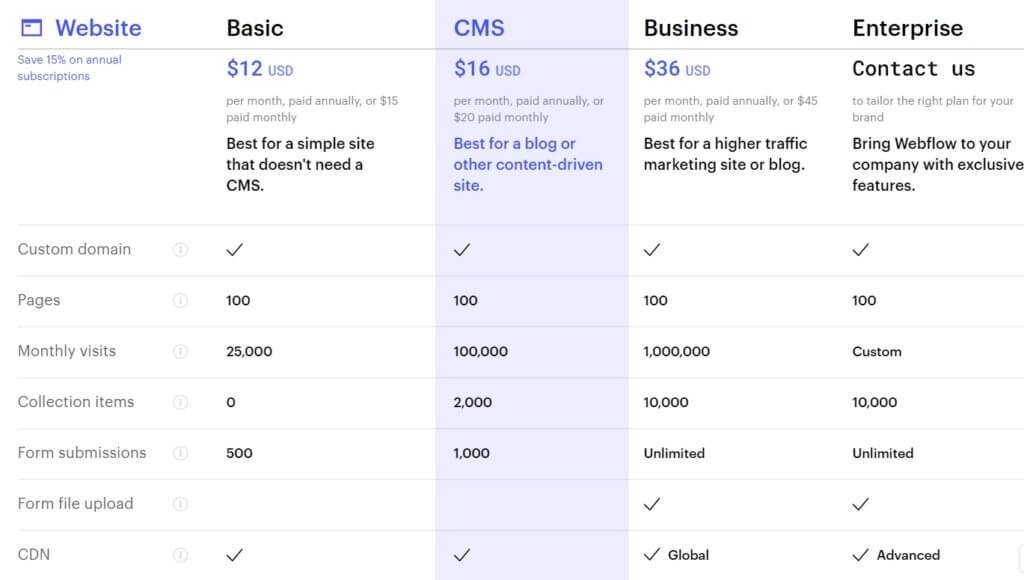 Webflow offers 3 sets of plans: one for individuals or businesses who want to create their own website. One for design professionals who want to create sites for their clients. And, finally, one for agencies wishing to collaborate as a team. Webflow also offers a free but limited plan (2 static pages and 500 visitors maximum).
Conclusion – Wix Vs WordPress Vs Webflow, which tool to choose to create my website?
If you want to build a website, Wix, Webflow, and WordPress are three great options to consider. It all depends on how you use it. For example, don't use Webflow to build an ecommerce site. If you want a website, that's super easy to build, go with Wix. If you want to add a ton of functionality, choose WordPress instead. In short, before choosing a specific tool for the creation of your website, you must define your objectives. So, thanks to this article and the functional comparison we made, you are sure not to go wrong.