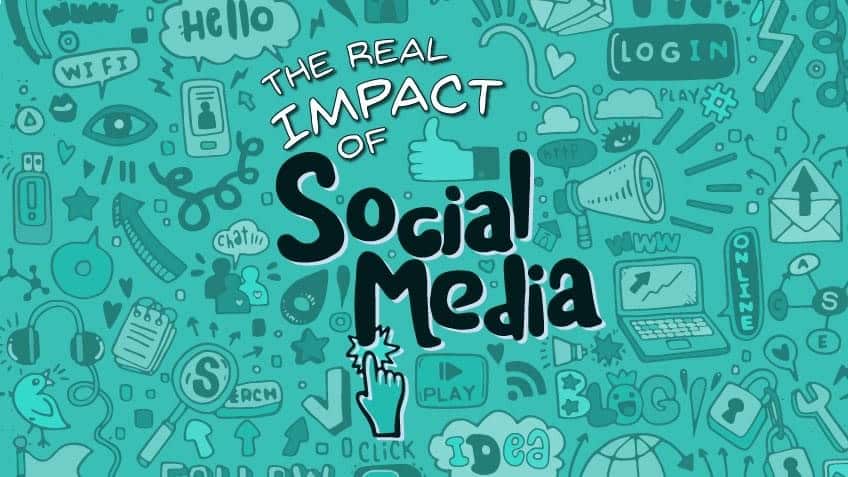 Regular readers of this blog are probably totally familiar with digital marketing. They might not even have known about the pre-Google era. But there was a time when there was no Analytics, we didn't talk about SEO, there wasn't even Facebook! We want to make a comparison and determine some of the differences between traditional marketing and digital marketing today.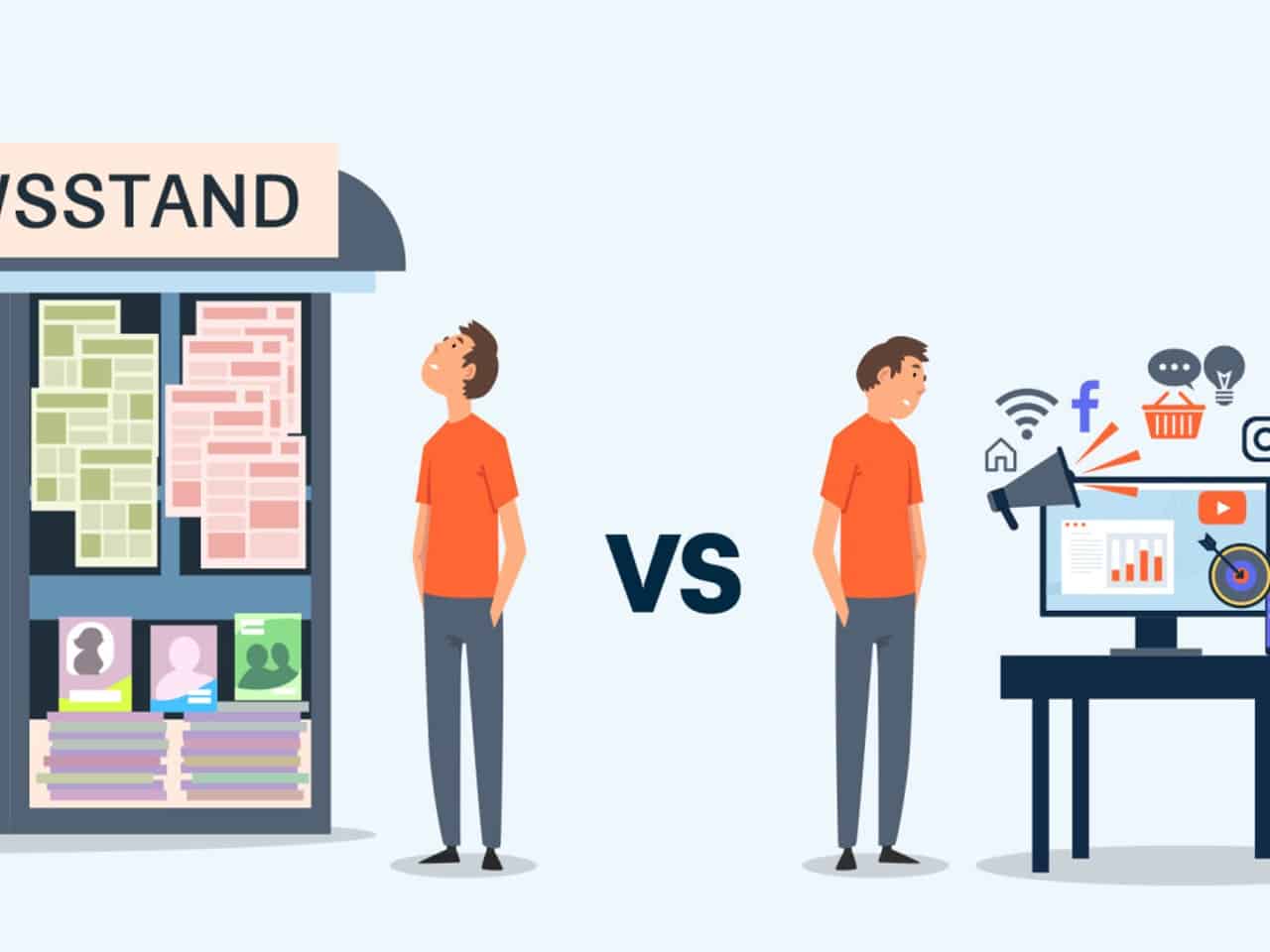 The emergence of content marketing
With the advent of the Internet, the proliferation of personal author blogs or YouTube channels, a lot of information began to be generated. Along with the creation of this content, search engine queries have emerged.
Brands have, once again, responded to and benefited from social behavior. This is how content marketing was born: companies started blogging and introduced all kinds of formats (images, videos, audio).
Content has become the meeting point between brands and consumers, between supply and demand. Content covers everything, even user-generated content. See the case of Amazon, a brand that knows how to take advantage and encourage all the recommendations of its customers to sell more.
Research request and intention
While traditional marketing used a variety of resources to measure demand, the way we research the internet today speaks volumes not only about the volume of demand but also about user characteristics.
Whereas in the past we relied on surveys and other studies, today user queries allow us to draw a fairly accurate map of our potential customers. Whether they buy from us, their age and other common characteristics, Google queries allow us to get a more accurate picture:
Where they buy
When do you buy
What information are you looking for before buying
How they search (what is their language, how they express themselves)
According to Google, there are 4 main criteria for search intent: Information, Search, Transaction, and Navigation. In principle, brands perform keyword research as part of optimizing their SEO strategy. However, this is a great way to get to know our users and the form of the request.
The tools we often use to measure search volume for a specific term can give us a good overview of how demand relates to that term.
SEO visibility and positioning
If I were asked to name just one difference between new marketing and traditional marketing, I would say: "SEO".
Brand visibility has always been a priority for traditional marketers. A brand that is not visible is doomed to be satisfied with a very small share of customers.
If with the onset of the Internet the phrase was created: "If you are not on the Internet you do not exist", with the overwhelming implementation of search engines and Google as the main one, it appeared: "If you are not on Google, you do not exist". It's not for nothing that there is a classic SEO joke that says, "The best place to hide a body is the second page of Google."
It is not in vain that companies invest an infinite amount of resources to appear in the top positions of the star search engine. Much of the traffic generated by good positioning often ends up in sales or other types of conversions.
SEO is what gives visibility to content marketing and allows it to reach users.
The new user versus the old one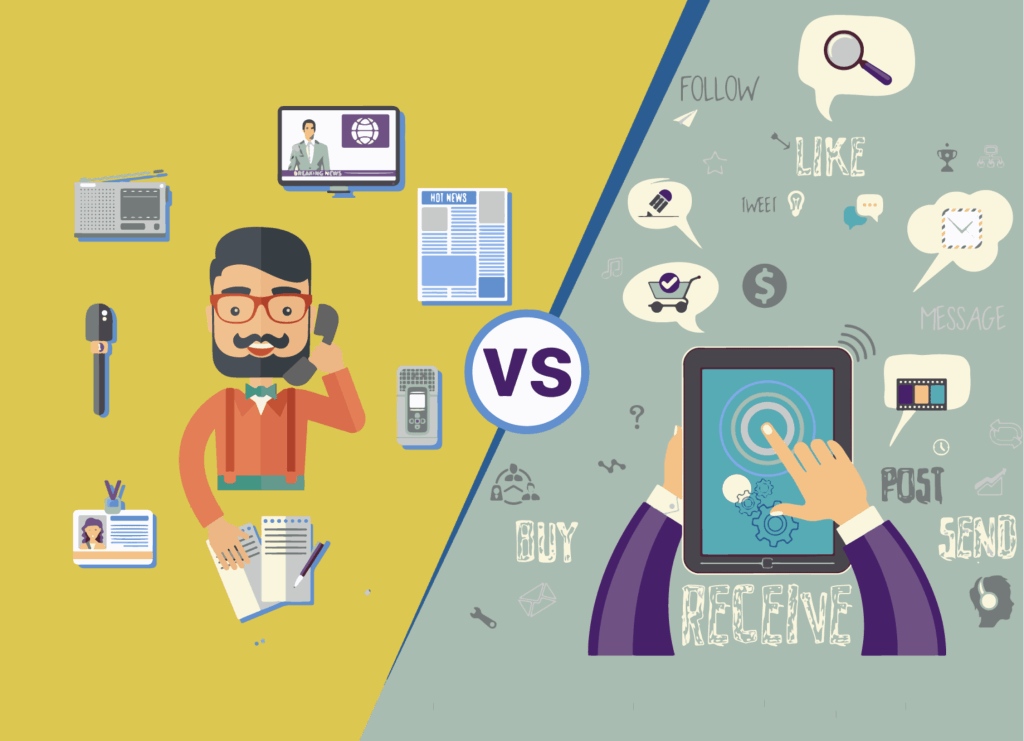 Goodbye to controllable and manageable users who were easily swayed by advertising. The new user is very informed, very critical, and knows what he wants.
This factor directly affects marketing strategies, as brands are more and more exposed, more defenseless, and must opt ​​for a more transparent policy.
The consumer is more and more aware of new developments, he knows better the products and services he contracts. Through forums, other user reviews, blog reviews, or YouTube channels, people get a clear idea of ​​what to buy before they go to the store. Also, consumers often know more about a product than the sellers themselves.
New players in advertising: influencers and ambassadors
Users no longer believe in brands, they are not interested in their speech. This reality has given birth to believable characters: real people who give their opinion or their testimony. Two of these cases are those of well-known influencers and brand ambassadors. While these are different concepts, they agree on one thing: they are real people that the rest of the users identify with.
The influencers:
While traditional marketing appeals to important personalities such as movie stars or sportsmen, current marketing is aimed at the influencer market. These are people who have certain credibility on a specific subject and who also have a community that follows them.
Many brands are now turning to these influencers to review their products, describe them and give their opinions. He works for many industries, from fashion to cameras, books, cosmetics, childcare… to niche products.
The impact of these popular figures was so great that the name "Influencer Marketing" was born. There is a lot of literature on this subject. Nowadays, many marketing and advertising books dedicate space to influencers.
Brand ambassadors:
Another concept is Brand Ambassadors, they're not exactly influencers, although they can express opinions on their blogs or social media, including reviews on YouTube.
Although they are less popular than influencers, it turns out that they are more credible and therefore generate more profit for brands. In other words, the recommendations of ambassadors are more widely accepted.
The Nivea brand, for example, uses its ambassadors very well. They promote the strategy from their social media and email marketing. They don't just try their products and recommend them, but they also organize events for their ambassadors and have a whole program around this figure.
The impact of social networks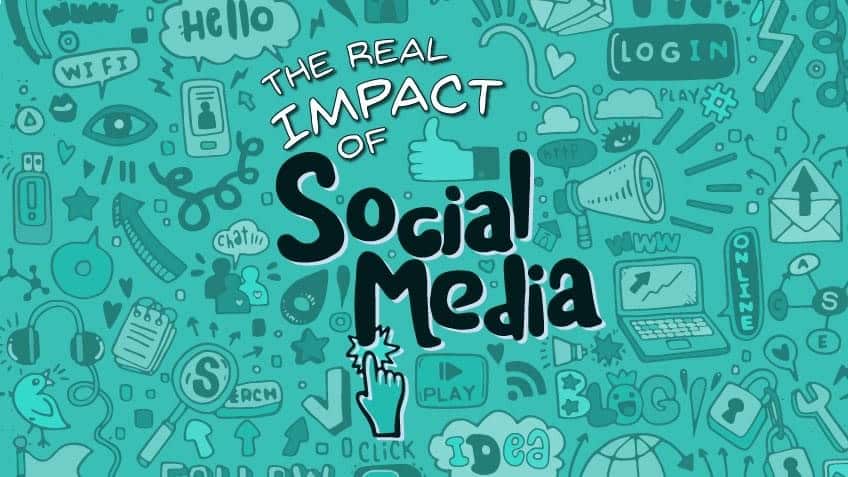 Social networks are a turning point in the history of marketing and communication in general. Brands have made a name for themselves on social platforms, some more successful than others.
Not all social networks work the same: they don't follow the same guidelines, and people use each one differently. This forces brands to follow the rules of the game if they are to be successful. It is not the users or the platforms that will be adapted to the brands, but the reverse.
For businesses, the emergence of these channels of communication with consumers has meant a total shift in their marketing focus. Beyond being more exposed than ever, they have the opportunity to communicate directly with their real or potential customers, develop active listening, and adjust their actions.
They have even become customer service channels and many brands have chosen to open parallel profiles to handle their customers' requests. For example, many have opened an official Twitter account to convey their branding message and another to handle complaints or doubts from their customers.
New advertising formats
Technological development has brought about immediate changes in advertising throughout history. The appearance of television or radio had a big impact back then and is still in effect today. The birth of photography meant the death of drawing and photographers displaced (creative) designers.
The same happened with the advent of the internet and the gradual introduction of digital marketing. A multitude of new advertising formats have appeared, some more aggressive than others: skyscraper, advertorial, page stealer, reminder… Different banner formats are launched on the web.
IT and brands have teamed up to create new ad placement formulas that are compatible with navigation. Among the most important, we can cite ads in social networks (social ads), search engines, or retargeting technique:
Social Ads
As soon as brands saw social media as a perfect showcase for promoting themselves, more and more options for posting social ads began to emerge. These platforms are reinventing themselves every day to give marketers better options, better metrics, and tools to ensure the performance of their ads.
Each platform offers an advertising system and each of them has its strengths or weaknesses. So when choosing one or the other, consider how much traffic they can generate for you, where your target audience is, what segmentation they offer, and more. Above all, take into account the type of campaign you want to develop. Maybe a social network is more suited to a branding campaign and less effective for the conversions that interest you.
Facebook Ads
Facebook Ads: let's start with the most famous of all, a network that is constantly evolving and adapting. Its advertising manager is more and more powerful and offers better possibilities.
For now, they are focusing on very successful video ads. Facebook just changed its policy on Pre-roll and Mid-roll ads, which the company calls "Ad Breaks". The new terms mark new times for videos and in some cases will depend on the number of followers of your FanPage.
Twitter Ads
Twitter Ads: When designing your online strategy, I suggest that you carefully consider the possibilities of Twitter ads. The segmentation it offers is brutal: you can hang an ad on your contest followers directly or on Change Me followers if they are your target audience. It allows you to test multiple variables so that you can focus your budget on the most profitable ones.
Of course, before you start, I recommend this tutorial to make announcements on Twitter.
Instagram Ads
Instagram Ads: Instagram is the full network of trends. Whereas it was formerly intended for very visual sectors such as fashion or decoration, there is no longer any company that is not present in this network. She's part of Facebook, so her ad system is powered by the same matrix.
Its CPC costs are quite low and the minimum daily budget is very tight. Take into account all the requirements for running a campaign with Instagram Ads and analyze which format works best for your campaign.
In addition to these three platforms, I would like to mention the ads on YouTube. The closest thing to traditional TV advertising is pre-roll advertising, which is the basic method of placing ads on YouTube.
They are certainly the most elaborate because they have certain technical requirements, but the company is making it easier and easier for you. The latest set of YouTube tools offers very specific targeting and by combining Director Mix with Video Ad Sequencing you can generate a unique experience for your followers.
SEM: Search Engine Advertising
One of the most basic forms of online advertising is the creation of search engine advertising campaigns. These campaigns aim to respond to user queries on major search engines by establishing keywords.
The most powerful search engines have their platforms, as is the case with Bing ads. However, Google is the quintessential search engine, which makes AdWords the best option when it comes to SEM campaigns.
If you want to optimize your campaign in Google AdWords, you'll need to organize your ad groups well, work well on your keywords and their matches, and try out different ad options to see which works best. Here I leave you an updated SEM and Google Adwords guide, which brings together many recommendations and tips so that you do not fail in your campaigns.
Retargeting
Retargeting is a technique increasingly common, which is to create an ad that is triggered by information related to a code, usually a cookie. This is a seemingly less aggressive system because it starts from a user intention that shows some interest.
These campaigns usually offer a good CTR and there are different ways to carry them out. They can be triggered from a newsletter or a social network.
Changes to the cost structure
We have just talked about the advertising possibilities offered by digital media. Another point that the new marketing has in its favor is that many of these channels are much cheaper than traditional channels.
Developing a campaign on social networks or Adwords is within the reach of any small or medium-sized business. However, traditional media such as television, print, and even radio (the cheapest), were only options for large companies with large budgets for this purpose.
More responsiveness in less time
Rightly or wrongly, once a campaign or advertising strategy was launched, there was a time when brands couldn't react quickly enough if it didn't work.
The structure, traditional marketing protocols required a longer time between implementation and collection of feedback. But today, the times for each process are much shorter, allowing brands to react urgently if the situation demands it.
This applies to almost all types of campaigns. For example, a PPC campaign in Google AdWords is quickly and easily edited. If you notice that something is not working, you can stop it. Another option is to change its settings and relaunch it with the new changes. Social announcements can also be interrupted, changed, or canceled whenever you want.
Segmentation: the key to success
There is no doubt that segmentation is the basis for the success of any business strategy. This is one of the basic keys to traditional marketing that digital marketing has managed to optimize.
The platforms know this and are constantly including more and more specific filters to adjust our campaign. General criteria such as age, gender, professional profile, location, etc. today constitute only a small part of the segmentation. Of course, they are still in use, but now we can refine the segment of the population that we are targeting.
AdWords, for example, allows audience segmentation (which comes closest to traditional segmentation), but you can also segment by language, location, device, and most importantly, keywords. With a remarketing list, for example, you can target advertising to visitors who have viewed certain pages on a website. This is a very precise segmentation.
Social Ads also have very interesting proposals which have multiplied. In addition to traditional variables, they include the interests or stated tastes of the user. From the publications made by users, social platforms detect behaviors with which they then configure their filters.
The inbound marketing, however, introduced the figure of the purchaser staff, which is a more advanced concept of the usual target. When it comes to configuring your "person" description, many characteristics emerge that are also useful when it comes to segmenting. He's no longer a '45-year-old man from Madrid' but takes your goals and other characteristics as an individual into account.
The new marketing is a two-way street
In traditional marketing, advertising messages were sent in only one direction: from the brand to the consumer. In digital marketing, communication is two-way and there is the interaction between brands and users. This is unprecedented because never before have the channels been so open and transparent.
While the consumer was a passive subject, today they have a multitude of options to communicate with the brand. These interactions are often public, which is also a factor to consider. The user has more and more things to tell us and brands are forced to listen.
More reach, more exposure to advertising.
As great as the reach of traditional marketing is, it is far from that of online strategies. Mobile devices have become fully established in society and brands have taken advantage of them.
The time people are exposed to advertising is now much longer. Not only are the usual channels still active, such as television, radio, and posters in general. Brands are now also in consumers' pockets, on the screen of their mobile phones.
We are spending more and more time on the Internet from our computers, tablets, smartphones… which increases the probability of receiving a message from a brand.
Big Data: more data than ever
We could spend an entire post talking about the metrics, the data, and all the information we have today. "Big Data" surrounds all the management of the market today.
In all processes, we can find a set of variables that provide us with data with which we can analyze our performance.
The market research we used to do in the past seems rudimentary today. Today we can do a very solid competitive and market analysis without getting up from the computer. Many tools have been developed to facilitate this work.
Usually, the platforms from which we launch our campaigns provide us with valuable reports on their impact. Google, for example, allows us to control the cost of each of our actions in AdWords. Their analysis tool offers us numerous statistics on traffic, bounce rates, the origin of visits, etc. The tools she created for YouTube increasingly incorporate new metrics and allow more comprehensive monitoring of channel performance.
The introduction of inbound marketing gives another connotation to metrics such as Customer Acquisition Cost (CAC) or Customer Lifetime Value (VLT). The introduction of the sales funnel has changed the way we measure customer acquisition. Each step of the funnel is perfectly measurable.
I'm sure throughout this article you have noticed many other differences between traditional marketing and digital marketing today. We could talk about it for hours, right? I invite you to use the comments box to tell me what changes you have noticed in the way you do marketing.