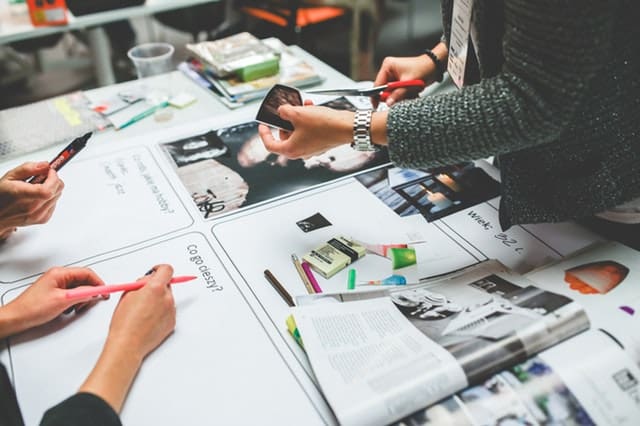 In this article, we will see how creating a visual identity for your company adds value to your brand.
At the end of this article, you will know all the parameters to take into account to enhance the image of the offer you want to offer your customers. To guide you step-by-step through this introduction to creating a brand identity, we will highlight the challenges of creating a visual identity consistent with your service and how your logo crystallizes and gives meaning to your brand.
This article will give you the keys to understanding and checking how well a four-point identity works, as well as the three big pitfalls, to avoid. Ready to take your brand to the next level? Let's go!

The challenges of a coherent visual identity for the future of your brand
Let's talk little, let's talk about branding
Your brand and your values define the identity of your project.
This is what we call branding. It brings together all the aspects involved in the identity, image, and branding content of a company.
We can say that this is what defines your DNA. This branding work determines your name, logo, slogan, graphic identity, colors, sounds, etc.
Why is it essential to do this work well upstream? A branding relevant lets you play as a strong identity that reflects an image perfectly in keeping with what you need to inspire.
Creating a brand identity allows you to transcribe a powerful personality and display a clear brand materializing through your forms and media. Your project will only be more impactful. The creation of your company's visual identity must therefore represent its values, the essence of your service, and its value proposition.
Your visual identity is how you present yourself to your customers. This defines the emotions you want to elicit in them when they interact with you, your product, your service, or your site.
By creating an assumed visual identity for your business, you allow it to convince and build confidence.
What is a visual identity made of?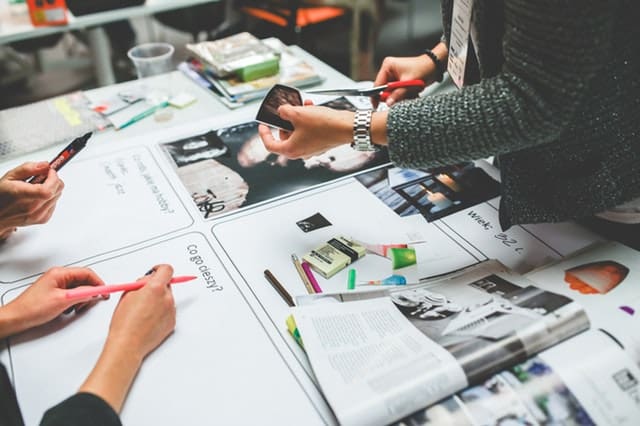 The creation of the graphic identity of your company contributes to its proper functioning. It should be understood as a flagship element of your brand identity. It should be relevant to your goals and consistent as a whole. Through a distinctive visual identity specific to your project, you will easily transcribe the values ​​and the definition of your activity. You bring your project to life thanks to:
signs
colors
shapes
compositions
words
fonts
etc.
It will then be necessary to ensure the maintenance of this visual universe, paying particular attention to the harmonization of all your supports :
internal documents
documents for clients
leaflets, flyers, posters
sign, showcase, signage
decorations
website, emails
business cards
and other printed or digital media
The visual identity of your company gives shape to your brand. Be sure to make choices that are relevant to your target and your product. Each element of the visual identity of your project is meaningful and fits into a whole, from the sale of a new product to the creation of a website, including a business card.
By giving importance to the visual materialization of your brand, you give it a face and convey feelings, it remains to be seen whether it is more coherent for your project to inspire joy, sobriety, confidence, elegance, youth, etc.
The four main principles and concepts to create a functional visual identity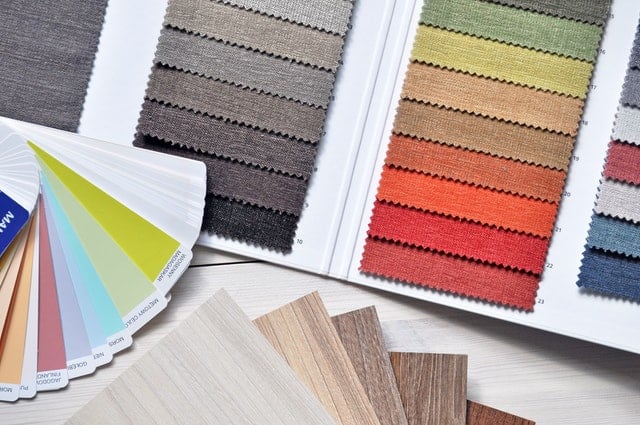 Now that we have introduced some key concepts through this quick overview, we can ask ourselves the fundamental question :
How to create an effective visual identity for your business?
01: The philosophy of shapes and colors
02: Form follows function
03: Less is more
04: the three "S" Signify, Simplify, Singularize
01 The philosophy of shapes and colors
Each form, by its visual aspect, conveys and makes one feel emotions.
Based on this postulate it should for example be understood that a pyramidal shape does not have the same symbolism as a sphere or another angular element. To go further: a rectangle, whether vertical or horizontal, does not transcribe the same symbolism.
Analyze the messages produced by the work of creating your visual identity and your logo to ensure the consistency of your project and its identity. Each of the signs of your company's graphic identity
is a vector of messages and connotations:
typographies
the letters of your logo
shapes, curves, and angles
colors
etc
Colors, like shapes, also convey messages. This is called the philosophy of colors.
For example, red does not evoke the same message as green. This principle applies just as well to the different shades of these colors: a pale pink and a pastel pink will not have the same symbolism as a dark red pulling on plum.
More broadly, understand that from one color to another, universes and connotations are generated. They will not make you feel the same emotions and therefore will not have the same impact on your audience.
The colors used when creating the visual identity of your company then instill states of mind, and should not be chosen lightly: they are vectors of information.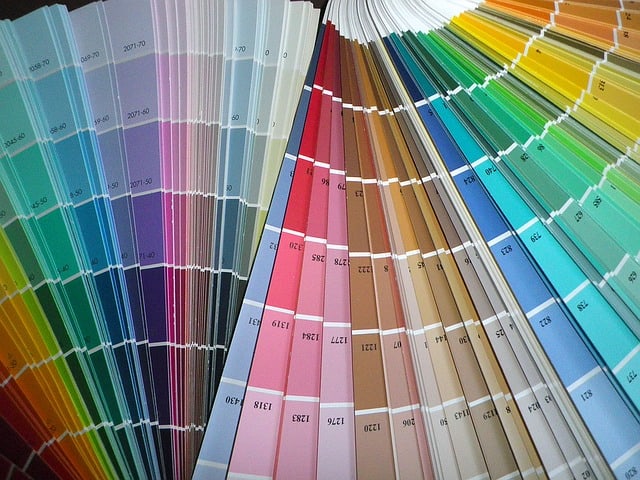 02: Form follows function
It is one of the main principles of the practice of design that can be found in architecture, object design, as well as in graphics.
This principle of graphic design stipulates that "form" must first of all be linked to "function".
This logic aims to define and focus on the essence of the project. This principle reinforces the coherence of a brand by helping it to assert its identity. By its functionalist vision, this principle makes it possible to aim right, by limiting oneself to the essential.
03: Less is more
Literally "less is more", is a concept advocating clarity and efficiency, the true motto of one of the greatest designers and architects in history: Ludwig Mies van der Rohe, a supporter of minimalism in architecture.
In this logic, a single word, well-chosen, is much more powerful than a thousand. It is a principle that joins the topicality of design and graphics; it is better to opt for an identity simple and clear vision to make it more effective, efficient, understandable, and lasting.
By avoiding overbidding, the superfluous, the ornamentation, and by focusing on the necessary, you ensure efficiency and clarity.
04: the three "S" Signify, Simplify, Singularize
These three concepts are at the heart of the creation process and are there to serve your brand. and ensure its clarity. Our goal is to allow you to convey the meaning and essence of your brand through your graphic identity.
Meaning: to give meaning while agreeing with the "function" and the essence of your project.
Simplify: remove without impoverishing, simplify without reducing. Focus on what is necessary to aim for efficiency.
Singularize stands out: to stand out with a strong personality as well as an assumed and defined identity.
With these three concepts, you will be able to ask yourself the right questions, whether you are a creator or a sponsor.
Question the correctness of the point, ask yourself if the visual identity or logo proposal respects the specifications. Have a critical and functionalist vision, while seeking the symbolism and connotation that each detail generates. The work of creating visual identity and logo is not as arbitrary as you might think. It responds to a goal and respects principles.
The pitfalls to avoid when creating your company's visual identity
Have an unstable and fuzzy project
As you will have noticed, we have talked throughout this article about the importance of a good definition of your project. . This is a crucial point that must be defined before even thinking about how to finance or communicate it: a project that wants to be too large, targeting "everyone" cannot last over time.
It is, therefore, more than necessary to define upstream your target, your positioning vis-à-vis your market, your uniqueness, your values ​​, and your history. The creation of a marketing strategy will serve to define the essence of your brand and will allow it to materialize and condense through a graphic identity and a logo.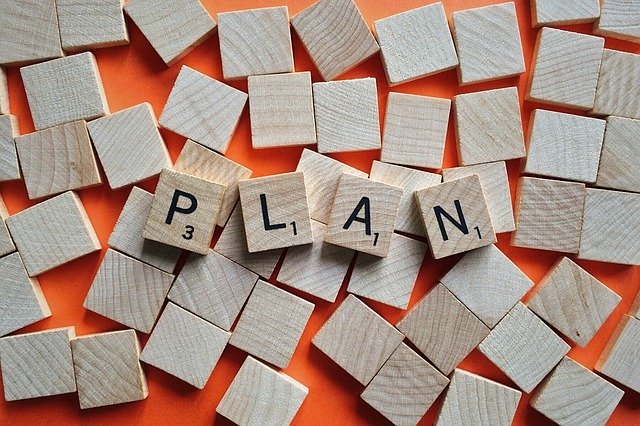 Visual identity, more than a matter of taste
This is a crucial point: of course, your future visual identity and logo will be the face of your brand, so it is normal that you identify with it, but remember that this graphic design work is not for you. present to yourself, but is carried out to convince your customers.
It is above all an r graphics representation a commercial purpose element, whose mission is to transcribe and carry such symbolic, such a message, such sense, such values.
Put your tastes aside and prioritize efficiency by going in the direction of your brand.
The shape and colors must above all correspond to the universe of your project: this work around the visual identity aims to give a face to your brand to dialogue with its audience, it is not intended to represent you personally, unless you are the product to be promoted.
Want to be fashionable and be trendy
I strongly advise against trying to follow the latest graphic trends and reclaim them to start composing your brand's visual identity.
Trends invariably come and go. It is better to work on a real identity that is in perfect agreement with the definition of your project to be sure to draw a coherent and personal universe.
I would like to point out that the objective is not to be old-fashioned or to forbid modernity. On the contrary, your image must be in line with what is done today, but trying to copy an attractive identity for free and without giving it meaning is the best way to impose a re-branding from here.