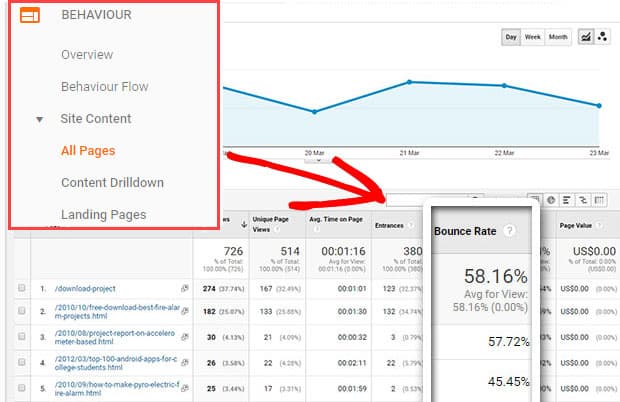 The bounce rate is the percentage of users who have visited only one page on your site. In other words, it is the ratio of visitors who left your site after viewing only one page.
The time dimension has no impact on the bounce rate. Whether the visits last 4 seconds or 45 minutes, they will count towards the bounce rate if the visitor leaves your site after seeing only one page.
You can find this percentage on different audience analysis solutions such as Google Analytics, Matomo, AT Internet, or Yandex.Metrica.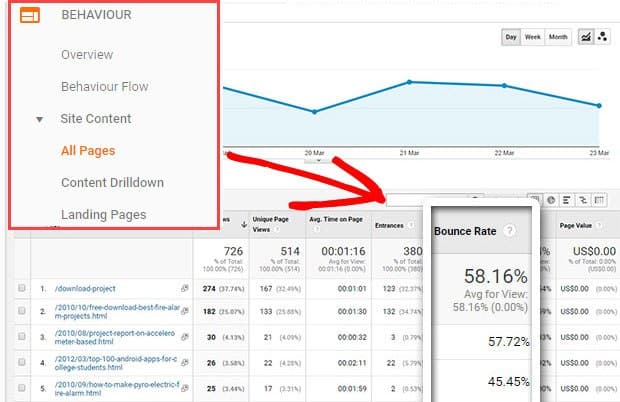 How could we define a good bounce rate? A bad bounce rate? This question is quite complicated because it depends on the objectives of your site as well as the type of content you are offering online.
Fairly widespread information on the internet suggests that a good bounce rate must be less than 50%. This allows us to start thinking. However, you have to be able to understand why a higher bounce rate does not necessarily mean that the content or the site in question is of poor quality.
In general, we can segment the bounce rate into five notes.
0 to 25%: the score is too low, there must be a technical problem.
26 to 40%: the score is excellent.
41 to 55%: you are average.
56 to 70%: the bounce rate is high, you have to analyze the nature of the site to understand if it is a bad sign or not.
71 to 100%: the score is very bad. The visits are of low quality or there is a technical problem.
Although Google has never explicitly declared its impact on the positioning of your site, we nevertheless integrate the analysis of this data during our natural referencing services. Indeed, it seems essential in our eyes to generate qualified and satisfying traffic by the contents of your site.
We will focus on the various factors that can decrease your site's bounce rate. We are going to cover some practical tips and tricks that are easy to implement.
Reduce the loading time of your pages
A slow-loading page or site can be a very problematic factor in optimizing your bounce rate.
Readers are more and more impatient and want information fast. If your site takes longer than a few seconds to load, visitors will leave your site as quickly as they arrived. Internet user behavior is strongly correlated with the performance of your pages. One of the main tips for working quickly is to optimize the size of your site's technical resources.
Google tends to highlight content that offers, in addition to very good quality, an interesting user experience and therefore smooth and fast navigation.
There are many free online tools to test the speed of different pages on your site:
GTmetrix;
Pingdom;
Lighthouse;
Google PageSpeed.
Each tool usually provides a list of tips to increase the loading speed of your pages. If you are in the world of e-commerce, it is important to remember that the performance of your site will have a direct impact on your conversion rate.
Provide links to other pages
One of the basic rules to ensure that visitors do not leave your site after seeing only one page is to provide them with simple and fluid links to other pages. It seems obvious, said like that, and yet you would be surprised at the number of contents without any highlighting of additional contents.
The navigation elements are the first to optimize with UX reflection. Is my main menu clear? Are my secondary navigation blocks (sidebar, footer, a mosaic of related topics, etc.) visible and relevant enough? Do I offer consistent links in my content? So many questions to ask yourself when creating your site to help obtain a low bounce rate.
The more the visitor has the opportunity to complete their session with relevant content, the more your site will benefit from interesting statistics in terms of bounce and exit rate.
Optimize the consistency between your title/meta description tag duo and the content of your pages
Consistency between the title and meta description tags on one side and your page content on the other is a critical component in improving a bounce rate. You have to ask yourself if your title correctly summarizes the content offered on your page.
If this is not the case, readers will visit your site thinking they will find information that meets their expectations and will find completely different information. They will then leave your site immediately and therefore increase your bounce rate.
Remember to summarize the content of your pages as explicitly as possible in the title and meta description. This will increase the rate of satisfied visitors.
Limit errored pages
Especially pages that generate extremely high bounce rates should get your attention. It may be that these pages are simply in error. In this case, list all the affected pages and repair them. They may be old posts in which case you can set up redirects or ask Google to deindex them.
To analyze the pages in error or launch deindexing requests, you have to go to Search Console. The error pages are found in the "Cover" tab while the deindexing request is made in the "Deletions" tab.
Caution: A request to de-index pages should be given careful consideration. It is not irrevocable but can have disastrous consequences if it is not mastered.
Increase the quality of your content and UX
When analyzing a high bounce rate, one of the most obvious and arguably the most hidden factors is the quality of the texts offered. The content produced maybe, despite its substantial size, of poor quality in the eyes of visitors.
Another possibility is that your content is of good or even very good quality but the layout does not make it easy to read. An effortless presentation page can quickly look like a block of text that won't appeal to many people. Remember to ventilate your texts as much as possible and break reading with photos, quotes, videos, or any other content at your disposal.
Of course, if your site is filled with pop-ups, intrusive ads, or other unwanted additional content, start by cleaning up all of those disruptive elements to see a bounce rate go down.
Solve responsive and mobile-friendly issues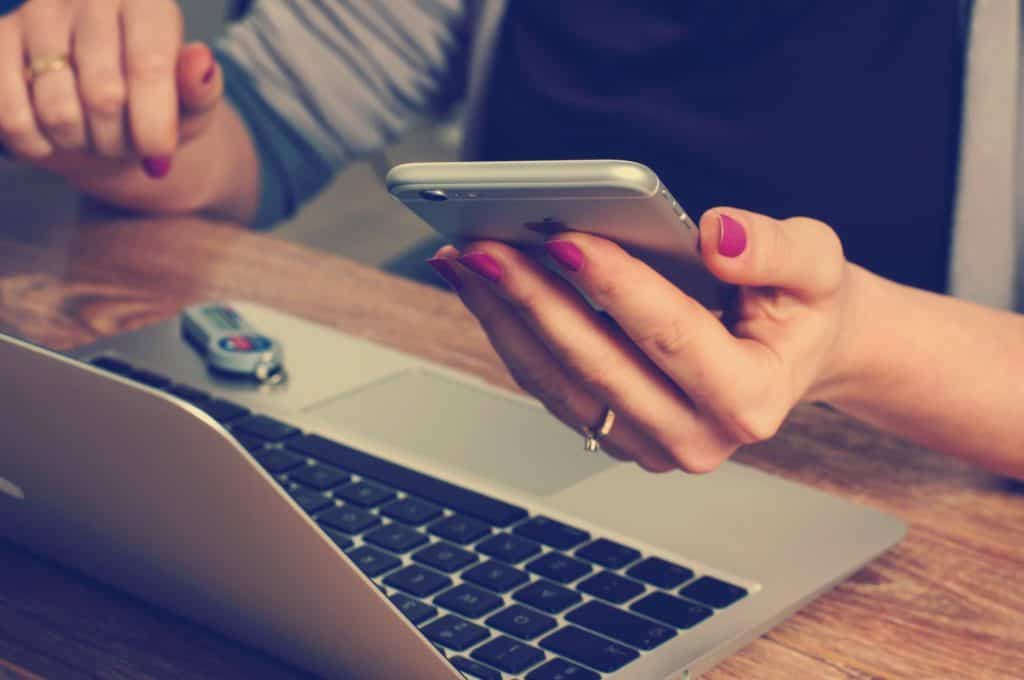 Nowadays, it is essential to have a site adapted to mobiles and more generally to all media. We often talk about responsive design even if other technical solutions exist.
The global internet audience has become predominantly mobile. While this statement is not yet true in all areas, taking mobile users into account is important for any company on the web. You can test the compatibility of your site with a specialized tool: Google's Mobile-Friendly Test.
If your site is not yet mobile-friendly, your bounce rate will naturally increase as your audience focuses on this type of device. We, therefore, advise you to quickly integrate the development of a version of your site adapted to mobile devices.
Check the configuration of your modules and Google Analytics
One of the first things to check when you notice a surprisingly low bounce rate or, on the contrary, above 75% is to check the configuration of our different audience analysis modules and solutions.
We noticed, a few years ago, that a module installed by one of our customers directly counted two page views for each user, thus reducing the bounce rate to 0. The bug was quickly corrected so that the statistics became consistent again and analyzable.
You are now armed to fight bad bounce rates or at least understand the ins and outs of this statistic at the heart of so much debate.