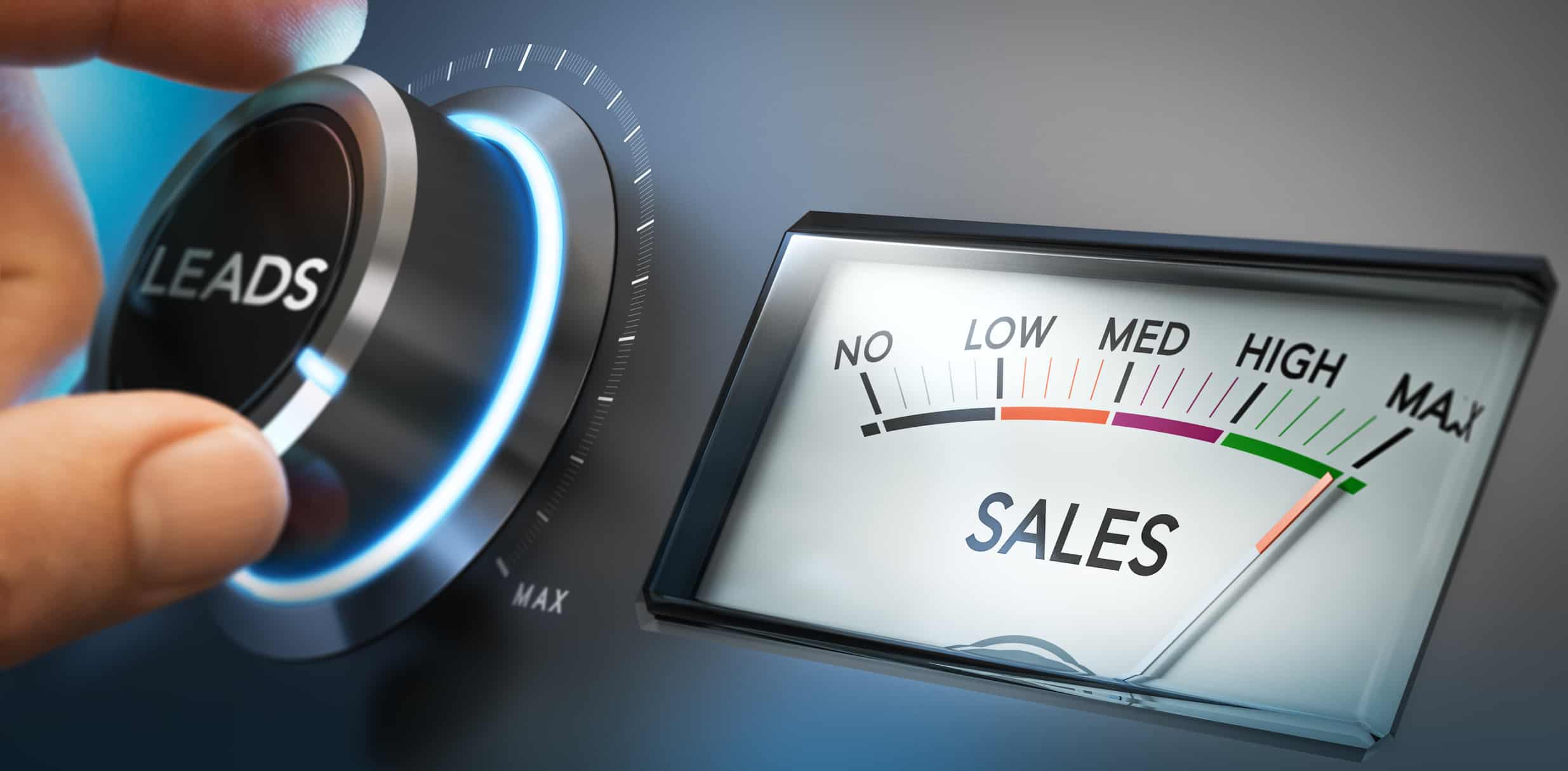 In this article, we will see together 5 simple B2B lead generation tips, to quickly find B2B prospects via a blog, via social media.
First of all, a little reminder of the definition of what lead generation is.
Lead generation is simply attracting targeted prospects (a lead being a prospect), and obtaining their contact details to either sell them immediately or identify them, and then sell them your products and services.
This second part (selling after having retrieved the coordinates) can be done via several channels:
Retrieve email and/or telephone contact details for automatic contact (marketing automation, newsletter, etc.) or manual (qualification call).
Retarget these prospects/website visitors via Facebook Ads or GoogleAds retargeting
Record a notification request via the browser
Proactively get in touch on Linkedin / Twitter / Facebook / Instagram /to build a relationship and work on your visibility well before the act of purchase
Typically a lead in the field of lead generation follows the following life cycle (passing through all these stages or not)
The lead = The Contact form with contact details
The Marketing Qualified Lead = the prospect qualified by the marketing as being hot (ex: an important scoring, or a manual qualification as a prospect of a large company with an interesting position …)
The Sales Qualified Lead = the prospect who has been called/contacted by a salesperson and qualified as being interested in your offers.
The sales opportunity = a commercial offer, a quote made.
The sale (the prospect has become a customer).
One of the keys is to generate qualified leads, and not to transfer the maximum number of qualified leads (Sales Qualified Leads) to salespeople, so as not to waste their time.
The goal of the B2B lead generation is therefore to attract as many of these hot prospects as possible (or to warm them up / maintain a marketing contact), to pass them on to the salespeople to close the sale.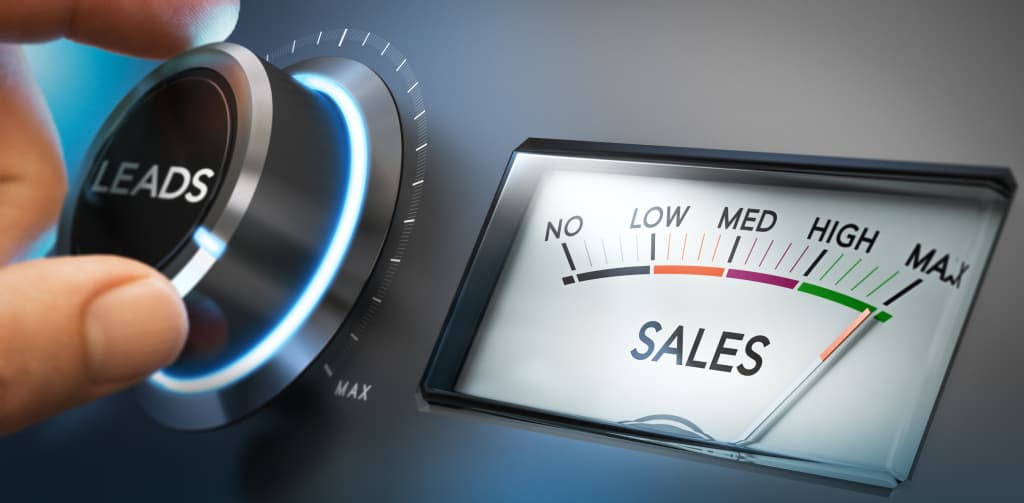 1 – Be more impactful and relevant to the purpose of your business, and your typical customer (the persona) to improve the efficiency of your lead generation
Before trying to generate leads, already start by validating who your typical customer is, the persona.
If necessary, conduct a study (by email but also by phone) with your customers and prospects, and ask them what is the No. 1 problem they would like you to solve for them.
The goal is to identify the target's problems, and from there to offer products & services, but also content, which will interest them.
The persona will help you to better target your message, know what are his problems & expectations, the audience hubs where he is present, the means to contact him, his canvassing to buy.
For example, in the field of B2B software, generally, the purchasing cycle lasts from 3 months to 2 years, with a significant period between the search for information and the selection of the list of suppliers who are consulted.
The challenge is twofold:
On the one hand, to be identified as being in the top 5 of potential suppliers to be present when the need arises (ex: specifications, call for tenders, request for a demonstration, etc.),
On the other hand, be perceived as a solution adapted to the prospect (eg: customer testimonials from a nearby business sector, price, reputation, etc.).
The first step is to be visible to your prospects.
The second step is to convince you that you are a credible offer.
For this, you must be able to present your Pitch or your Unique Selling Proposition so that your customers and prospects know exactly what your offer is, and how you are different from your competitors.
Linked to this you must write a Slogan for your blog (the blog subtitle), and reuse it everywhere: LinkedIn profile & & Facebook & Twitter, in your email signature, on your business cards.
The sales pitch (often done face to face or via videos or presentation texts) can be summarized in the form:
What is the problem you are going to solve
Who are your clients
How do you do
What sets you apart from the competition.
2 – Write blog articles about your customers' problems to be visible on Google

In lead generation, one of the most effective channels is Google.
Indeed, prospects who are looking for information will first search Google for information (eg product + business sector), to see who are the key players selected by Google.
You have to demonstrate through articles, videos, pictures, how you can help them solve their problem quickly and easily.
At the same time, explain where it came from, why the previous products/services were so far incomplete.
These articles will serve you for natural referencing and appear on Google results, but they will also serve you to convince your prospects by showing in different ways how you can help them.
Remember that selling is above all RESOLVING a problem for a person.
So before you even write blog posts on a topic, write blog posts to help and educate a target who has urgent and important issues to resolve.
Present how your product or services work "in real life": you have to show how easy and fast it is to solve your problem, as well as testimonials from prospective customers.
But that's not enough you must:
– Reduce the obstacles to purchasing: reassure, offer trial offers, customer testimonials
– Increase perceived value: explain the benefits, put a before / after
– Offer "bonuses" and boosts to encourage action: limited promotion
Set up a Blog that stands out
The blog is the best way to communicate directly and quickly with your customers and prospects, but also to improve your SEO.
However, a blog is not just about "writing articles".
Indeed your blog should not be "a blog like the others", but be different from the others.
For that:
Work on your titles to arouse curiosity.
Use a Pro and modern theme
Surf on trending themes and hot topics
Give your opinion and put your emotions in your articles.
Start a debate or controversy
Interview experts.
Write a collaborative white paper
Make a list of Top Blogs, Articles, Tools in your industry.
Also, learn how to promote your best content.
There is no point in writing a good blog post if no one knows about it.
So learn how to promote it via:
By sending an email or an SMS to your bloggers or journalists contacts
By mentioning bloggers or influencers when reposting on Facebook
An @ on Twitter, Linkedin, mentioning industry experts
By including an influencer in an article.
By making a deal with another blogger to cross-promote your articles.
By republishing it on Twitter, Facebook, youtube
Also, look at the topics that are doing well with others and produce the same content at home… only better!
For example, see what are the most read and commented subjects in the forums, look at the articles that have the most comments or Tweets in Blogs.
3 – Use advertising (Google Ads, Facebook Ads, Linkedin Ads, etc.) to be visible to your prospects
Being present on Google via natural referencing is essential, but sometimes it is long and complex.
Hence the interest in being visible immediately and paying to generate targeted leads.
This means that you will "buy" strategic keywords (eg your brand, that of competitors, product names, etc.), in order to come out first on.
In addition, set up retargeting in order to display advertisements on the advertising networks of Google, Facebook, an advertising insert, in particular to people who have visited your website, but who have not left their contact details.
4 – Get in touch with your potential targets on Linkedin, Facebook, Twitter, Instagram in order to establish a commercial relationship and generate leads
The principle is to start from your persona (ex: a sales manager in India), and to research on the various social networks how to get in touch with him, and start to forge relationships.
You can use Growth Hacking tools like Linked Helper, Prospectin to automate your prospecting.
Do not hesitate to interact on these social networks, and possibly to pick up your phone.
Often what will make the difference is your involvement and your listening to the prospect.
Don't be like everyone else who responds by email or when they have time… Show your responsiveness!
For example, you can make a voice message from Linkedin instead of the classic written message, to stand out.
Likewise in your landing pages, on your website add your phone number you will see that few people will contact you, but that your conversion will be increased tenfold!
5 – Get in touch with the major influencers in your sector set up partnerships to generate leads
The goal is to capture some of their traffic, via
a guest posting (you write an article on their blog),
via an interview,
via a collaborative white paper,
via a physical meeting,
via a joint webinar,
via a joint physical breakfast
Via a partnership, you will not only be visible to its community, but in addition you will gain credibility, and therefore generate more targeted leads.