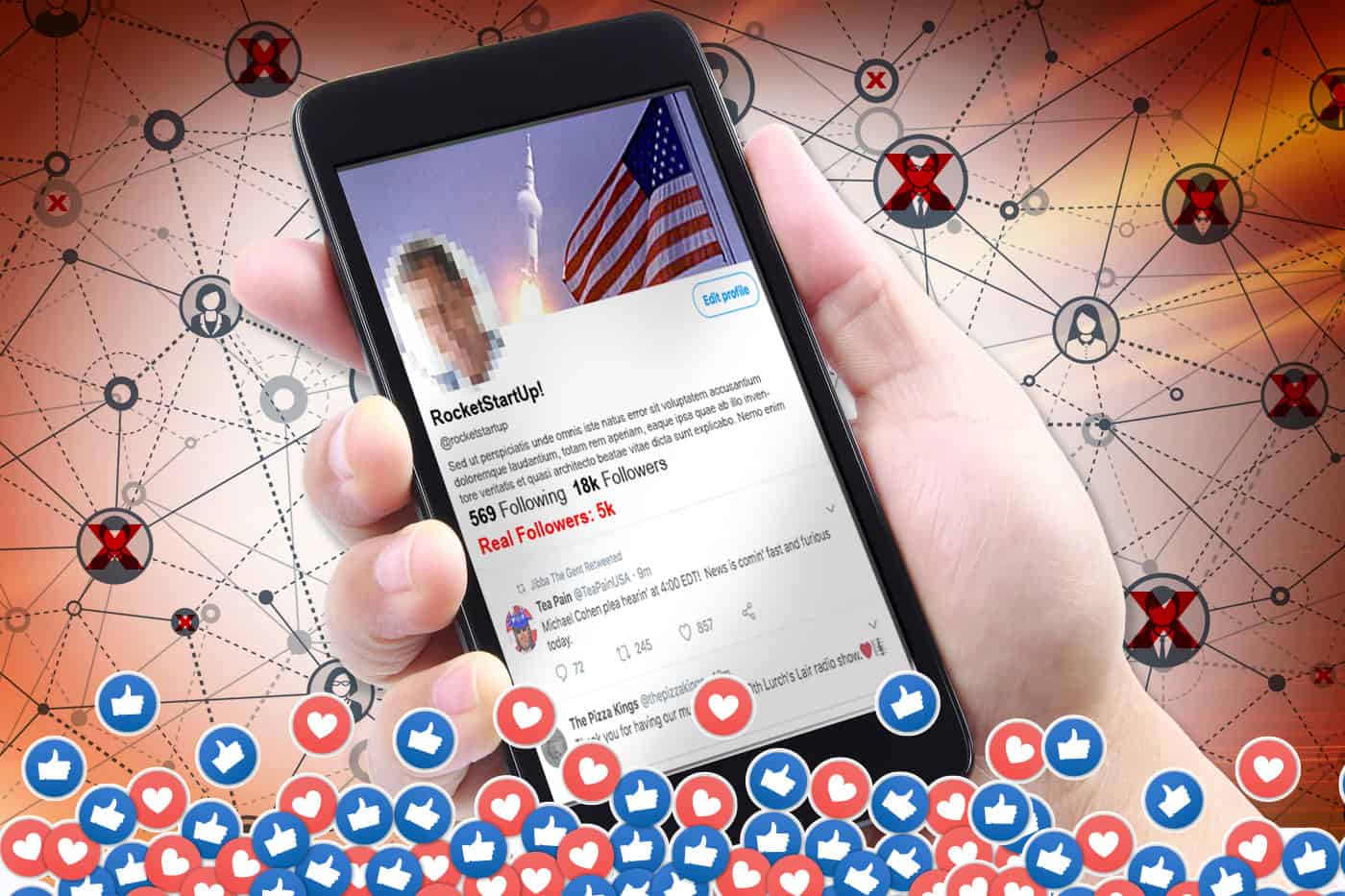 Often neglected by companies starting their digital transformation, e-reputation is nevertheless an important driver of growth. This is even more true in our time when the border between e-reputation and the overall brand image of the company tends to disappear completely! But what is the real impact of online reputation on a company's activity? And how can you master it? We explain the essentials to know to optimize your online reputation!
Why is taking care of your online reputation so important in 2021?
To be honest, e-reputation has directly impacted business turnover for several years. As an indication, the IFOP survey carried out for VIP Reputation in 2015 already indicated:
that 96% of Internet users were influenced by a brand's e-reputation at the time of purchase ;
that in the event of a negative e-reputation, 30% of them would go so far as to completely renounce the purchase. The remaining 66% postponed their purchase to give themselves time to think!
Since then, the weight of e-reputation has only increased, reaching an unprecedented level under the effect of the health crisis. If several factors are at work, remember above all:
the drastic increase in the number of Internet users. Social distancing obliges, many people until now "refractory" to the web now use the Internet daily for work, entertainment, information, and shopping. So much so that our planet now has 4.57 billion Internet users according to the Global Digital Report 2020 produced by Hootsuite and We Are Social. That is 59% of the world's population! 
the rapid growth of e-commerce, which largely – if not totally – replaces physical sales for a large number of companies in this period of crisis;
the rise of environmental and social concerns, both under the effect of the health crisis and under that of the major social movements of 2020 such as the Black Lives Matter phenomenon for example. Consumers are thus increasingly favoring committed brands, offering products/services that are truly beneficial to society and the environment.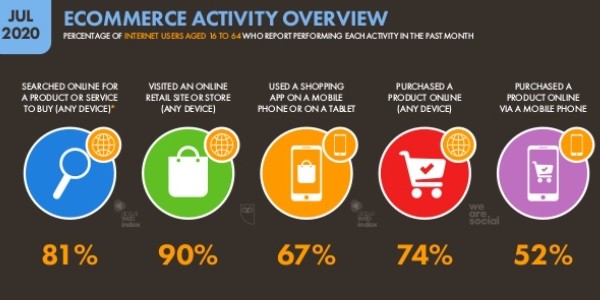 In short: at a time when most consumers learn and buy online, it is better to have an excellent e-reputation to boost your sales and retain your customers!
E-reputation: other impacts to take into account
If e-reputation plays an essential role in sales development and customer loyalty, know that it also directly influences:
your relationships with your suppliers, partners, and investors. Keep in mind that your reputation can reflect on them, for good or bad! This is why they will be significantly more inclined to work with you if you display an unblemished brand image;
your recruiting skills. Indeed, in the digital age, most candidates learn about the brand's values ​​before responding to their job advertisements. They also consult specialized review sites, such as Glassdoor, for example, to find out if your employees appreciate working for you … In other words, you will have a lot more chances of attracting the best talent with a good reputation in line!
"95% of candidates find out about their future business on the web even before applying for a job offer. If the company is afflicted with a bad e-reputation, the rate of applicants is very low, while if it is recognized, it will attract more candidates. "

HR decision, The employer brand 3.0, May 2019.
5 practical tips to optimize your brand's online reputation in 2021
Fine-tune your intelligence strategy
If your online reputation is built in part thanks to your actions and the content you produce, it also depends a lot on what Internet users and the web media say about you. Hence the need to deploy a solid e-reputation monitoring strategy to effectively manage negative content and prevent bad buzz!
In practice, you should above all monitor:
social networks like Facebook, Twitter, Instagram, Linked In, YouTube… Not to mention the "rising stars" like TikTok and Twitch for example;
review sites (eg, Yelp, Verified Reviews);
the blogosphere;
web media and news sites;
forums and other conversion platforms.
Of course, you can do your searches manually, by typing your brand name regularly on Google and other search engines. But it takes a lot of time and energy! To make it easier for you and to avoid inadvertently missing a comment, we instead encourage you to use digital tools to monitor your online reputation. Let us quote for example:
Google Alerts, which sends a free email alert as soon as your brand (or your products/services) are mentioned on blogs or news sites. On the other hand, it does not take into account social networks;
Talkwalker Alerts, which allows you to monitor your brand's reputation for free on the web in general (blogs, forums, sites) and Twitter;
Mention, a paid tool allowing to carry out a complete watch, social networks included.
That being said, there are many other free and paid monitoring tools on the market. Take the time to compare them before making your choice!
What to do in case of negative content?
While many businesses are tempted to remove negative reviews and comments, we do not recommend this practice. Censorship often does more harm than good on the Web: nothing will prevent your unhappy client or employee from posting again, stating that you have tried to "silence" them. What will attract you the wrath of Internet users defending the freedom of expression and cause a bad buzz, while the original comment would undoubtedly have gone unnoticed. This is called the Streisand effect, named after the famous singer having unleashed a media storm by trying to prevent the dissemination of photos of her domain!
In short: better to respond constructively to negative comments. For example, don't hesitate to offer compensation if your brand is indeed at fault.
We also encourage you to set up crisis management processes as soon as possible. You will be able to react very quickly to a real bad buzz!
Also, highlight positive content
Discovering flattering comments through your monitoring strategy is good. Making sure to increase their visibility and their potential for engagement is better! To do this, share them on your different communication channels. Even if it means redesigning their format to make them more attractive! You can then distribute them on your social networks, bring them together on a "testimonials" page on your business site or include them in promotional videos on YouTube, for example.
Again, many specialized tools will save you time. These include:
Canva, to highlight positive opinions thanks to numerous templates designed specifically for Facebook, Twitter, YouTube, or Instagram;
Trustfolio, to easily centralize all testimonials on a page in your brand's colors. Among other functions, this platform also allows you to request and obtain authenticated customer opinions;
Squawk, which turns positive tweets into real little videos. A good point, given that the video format is more fun and more engaging than a "simple" screenshot!
Think of your influencer relationships as media relationships
As the Visibrain report on "trends in brand reputation for 2021" underlines, influencers have gained credibility during the health crisis and have become true information relays. Let us quote for example the famous influencer EnjoyPhoenix, invited by Gabriel Attal, spokesperson of the government, to take part in a debate broadcast live on Twitch and YouTube in October 2020. The objective of the maneuver? Provide information on health risks and encourage adolescents to respect social distancing rules. Another example: the influencer HugoDécrypte who relays every play the news on his YouTube channel.
There is therefore no longer any question of limiting your relations with influencers to "simple" product placement. You must consider them as real media relations and permanently include them in your online reputation strategy!
Same story for new hybrid media like
Brut, Mediavenir, or Loopsider. Halfway between influencers and mainstream media, they have been gaining popularity since the beginning of the crisis. They, therefore, deserve their place in your strategy just as much!
Leverage engagement marketing intelligently
Given the increased interest of consumers in social issues, brands' e-reputation is based more than ever on their CSR policy and the marketing of engagement in 2021. Gender equality, protection of the environment, support of the local economy: there is no shortage of noble causes, but you cannot fight on all fronts. It is, therefore, better to focus on one or two causes:
where you think you can make a difference;
AND which are also of particular interest to your customers.
Nike, for example, made a strong commitment against racism following the "Black Lives Matter" movement. A perfectly logical decision, given that its priority target – urban young people – are strongly confronted with racism in their daily life.
Other good practices:
always provide proof of your actions during your campaigns. Internet users need reliable and verifiable information to trust you;
Stick to your guideline as much as possible. Of course, it is important to change the hobbyhorse as soon as a cause becomes a "trend". Moreover, many brands have abandoned their old commitments in favor of environmental defense during the crisis. But consumers are not fooled. By doing so, you risk being accused of "greenwashing" or "goodwashing" on the Web. Which will drop your online reputation soaring! Better to remain faithful to your values ​​in all circumstances: this is the best way to convince your customers of the sincerity of your commitments.
Social media: snack videos, as much to adopt as to fear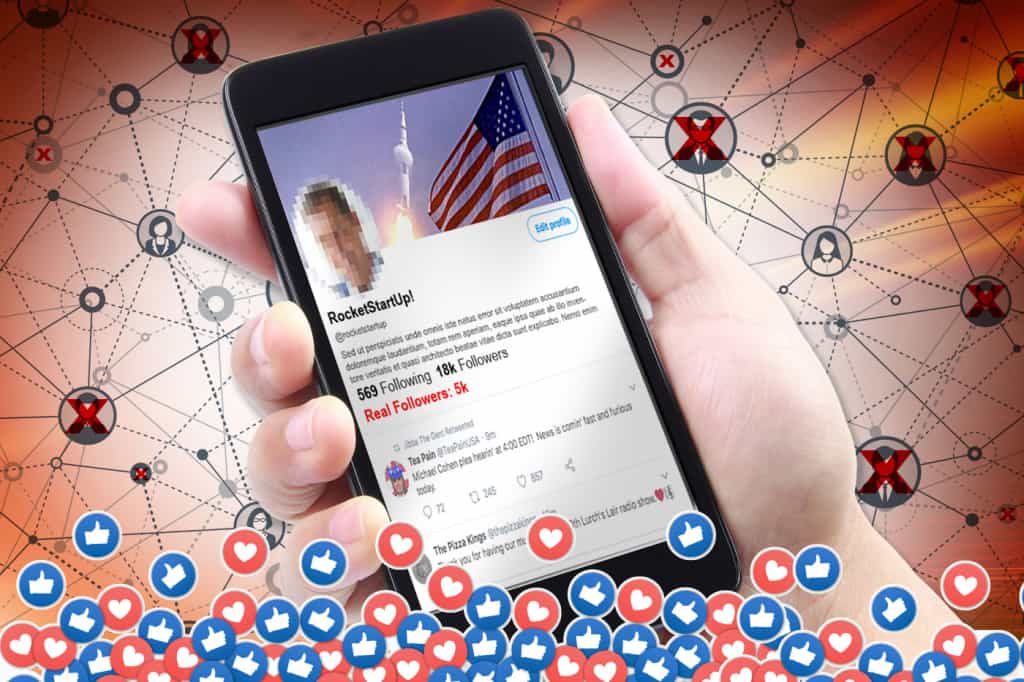 In search of content that is easy and quick to consume, Internet users have been massively viewing "snack videos" since the beginnings of the health crisis. This is one of the reasons why the TikTok social network, based on the publication of 60-second videos, became so popular during the first lockdown! Moreover, this also explains why competing social media have adapted their offers … We are thinking in particular of:
the new YouTube Shorts feature, available in beta since September 2020. A good tip: even if the platform can display up to 60 seconds of video, do not exceed 15 seconds to obtain maximum views;
the Reels feature Instagram. Launched in August 2020, it also gives pride of place to 15-second videos!
Inexpensive, easy, and quick to make, snack videos are perfect for delivering a short and punchy message. By intelligently integrating them into your social media strategy, you can:
give more weight to your speeches;
strengthen your engagement rate (eg number of comments, likes, shares);
quickly increase your number of followers.
"In 2021, the video

will be short, straight to the point, easy to consume but

above all to produce. "

Visibrain, Brand Reputation: the 5 trends for 2021 ″
Another side of the coin: this powerful format is also used more and more often by dissatisfied Internet users. These videos are the source of much bad buzz on social networks, especially on TikTok! Here again, a good intelligence strategy will remain your best ally to protect your online reputation.
Optimize your skills!
It must be recognized that managing your online reputation requires mastering many tools and skills. If you lack experience in the field, you can of course entrust the management of your e-reputation to a specialized agency. But it comes at a cost: to see according to your budget.
Another interesting option: optimize your skills or those of your employees.
One last tip to conclude: if you choose to upgrade your skills, prefer e-learning training. Taking place online, they limit the health risk and also save you the costs inherent in face-to-face training such as travel or catering costs!