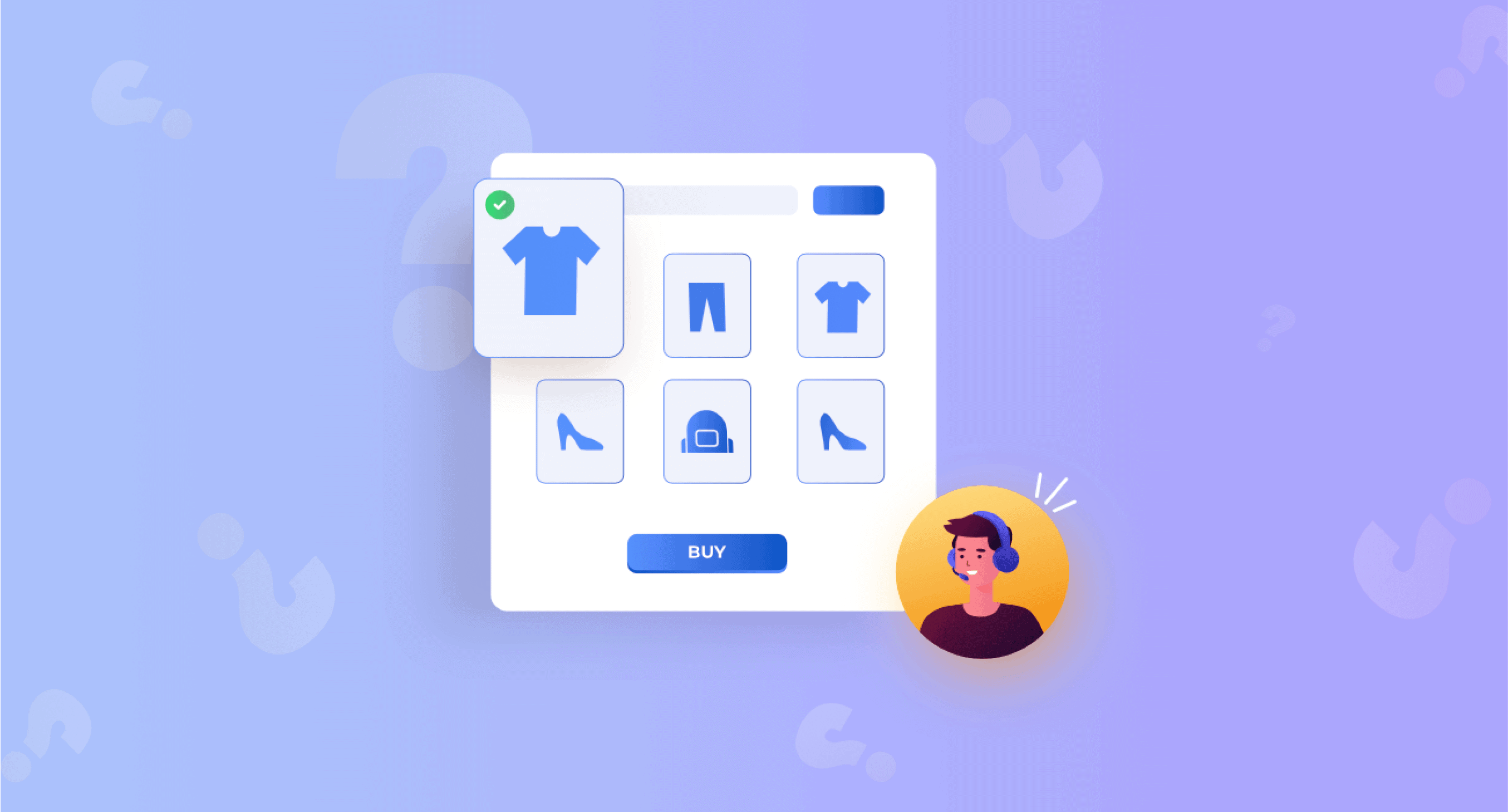 Boosting your e-commerce site to profit intelligently is now essential. Sometimes all it takes is a little creativity and ingenuity to achieve this or even to emulate your colleagues and the competing or inspiring brands that sell online.
Here is a series of 13 hacks to use for your e-commerce site, in order to better convert your visitors into customers.
13 hacks to boost your e-commerce site and better convert
When managing an online sales site it is essential to optimize it and derive the best possible benefit from it, whether through its promotion or improvements to be made by drawing inspiration from competitors or innovative brands.
Here are 13 ways to optimize your e-commerce site and convert your visitors into customers, while standing out from your competitors:
1.Stand out by using product comparison
Intelligently compare a product to its competitors through its direct utility. It is this method that was chosen by Bellroy, an Australian leather goods brand. To demonstrate the benefits of their product and stand out from the competition, they don't use unnecessary text or speech.
They use the image to visually communicate the benefits of their products.
2.Add a button "see similar products"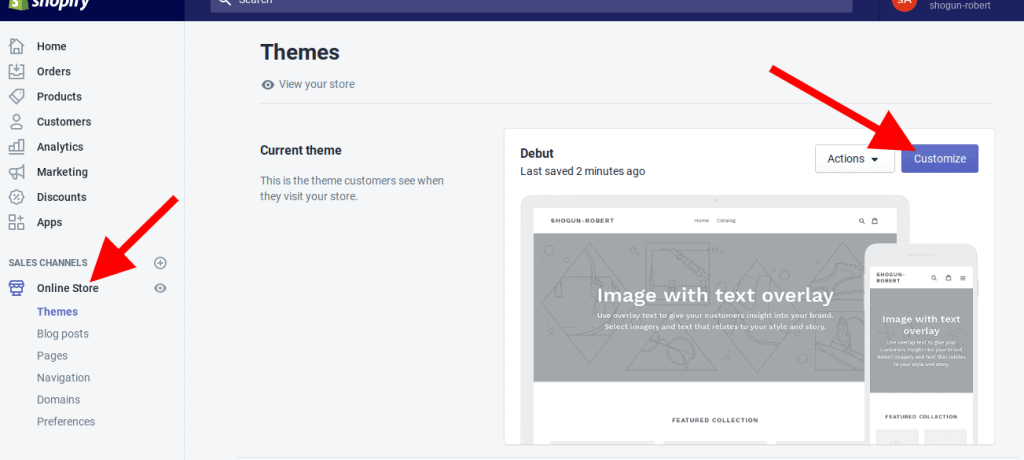 It often happens that products are no longer in stock on online sales sites. Many brands are then content to offer only one option: to be notified when the product is back in stock.
Add a button "see similar products" when the desired product is no longer in stock.
However, it is much more relevant to offer replacement solutions, especially on products similar to the one targeted.
Many brands, therefore, use this strategy and offer similar products, replacing them when browsing the products in their catalog. A means that allows better conversion, avoiding postponing the purchase or changing e-commerce site.
Quite practical on mobile because once on the e-commerce site, it is more annoying to go out and look elsewhere.
3.Increase the average basket
It is always a good idea to increase a consumer's basket, but one of the methods employed without forcing the customer is to play on the cost of delivery. It suffices to indicate to the customer that he only has a few euros left to spend to unlock the free delivery of his order.
Sometimes it is even better to add a few euros to finally be a winner.
Let your customers know when there are just a few dollars left to unlock free shipping!
E-commerce sites often indicate that you have to spend a certain amount to unlock free shipping. However, many e-commerce sites go a little further, by indicating on the cart page the amount remaining to be spent to unlock free delivery.
A little tip that significantly increases the average basket. We can even go so far as to suggest additional products to add, to unlock free delivery.
4.Add an option to send a gift "hint" to loved ones
When Christmas or our birthday is approaching, we sometimes tend to create wishlists to help our friends and family buy the right gifts. It is a question of suggesting to those close to them, the gifts that we would like to be offered!
On the buyer's side, however, the problem arises as to where to buy the gift in question. The articles suggested whatever they are generally accessible on many commercial sites. The idea is to find a way to get it to buy from your e-shop and not elsewhere.
To overcome this little problem, you just need to create an option that allows you to send an email to your loved ones via the merchant site offering the gift in question. The Mulberry brand adds just this option from its merchant site.
5.Improve the experience with free samples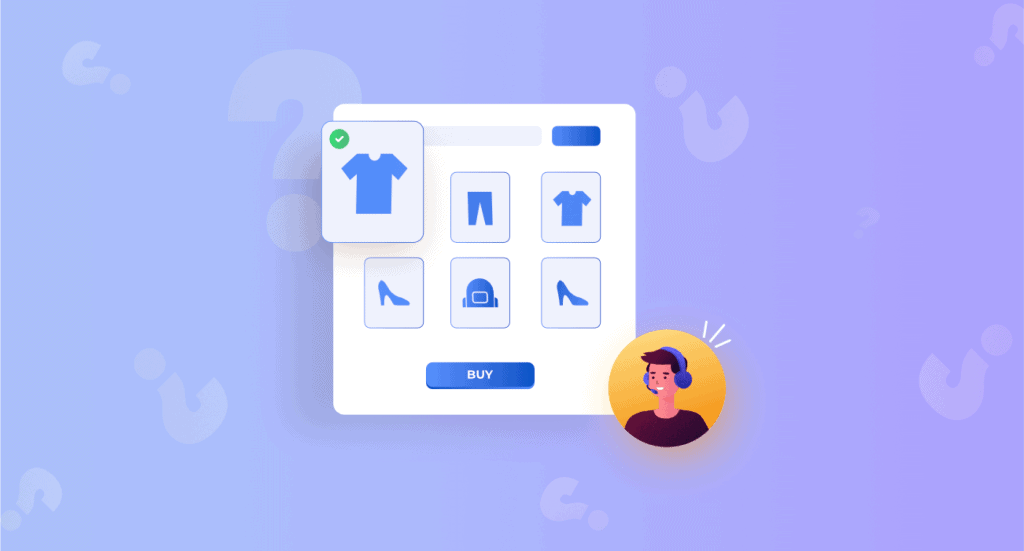 Who hasn't looked for a few free samples when buying in a physical store. A lever that worked very well in perfumeries in particular. But in e-commerce, can also be an excellent lever for discovering new products and thus boosting sales.
A brand that offers samples to be included with its shipment will have more chances of seeing a customer return to its site than with the competition. All the more so when it comes to products that make use of smell and/or taste.
Improve the shopping experience and encourage customers to come back to their e-commerce site, thanks to free samples.
Example with the DavidsTea tea brand which offers for each order, 3 free tea samples.
A means that allows to deliver a better shopping experience to the customer, but also to allow him to test other products. These products tested quietly at home, can then lead him to buy more during his next visits.
6.Retarget shopping cart abandonment: the benefits of the product
Retargeting visitors with just a photo of the product is sometimes a bit light to push the prospect to make the purchase.
Ghurka reminds the prospect that the product is popular with its customers but there are always a few left in stock. The brand also takes the opportunity to remind that the product is handmade, which is why parts are limited and they cannot afford to block customers' baskets.
This detail gives credibility to the fact that the stock is limited while recalling the value/benefit of the product (handmade). It adds a form of exclusivity around the product (which accentuates the desire to buy it).
7.Retarget abandoned cart: personalized emails
Chartered emails are fine… but they often lack personalization and we tend to ignore them. To limit cart abandonment or rather to recover them, some brands use personalization.
One of them, Beardbrand, created a cart abandonment email that looks like a friend's email. The brand subtly mentions the product left in the basket in the PS of the email.
Retarget abandoned shopping carts, using a personalized plain text email intended for the future customer.
This strategy makes it possible to respond to the customer's objections but also to collect insights to optimize the marketing of the product page. For example to add questions/objections from customers to an FAQ.
8.Adapt your offer during the buying journey
Casper (mattress brand) has a content marketing strategy around sleep-related topics. The brand writes articles such as "What to do when you can't sleep" or "How to go to bed earlier".
Rather than pushing people to buy their products directly, Casper tailors "the offer" by offering to complete a survey to help the R&D team understand their sleep needs and patterns. As a thank you, the visitor receives a $ 25 coupon but he is forced to give his email to unlock it.
Adapt your offer according to the prospect's progress in the purchasing journey.
This form allows them to better understand their customers, by studying their feedback more in-depth. Casper can then reuse these elements to introduce them into his marketing and prepare a nurturing campaign thanks to the capture of the email.
On other types of pages, in particular, the one to find out the dimensions of a king-size bed, Casper adapts its offer. The brand offers this time to participate in a competition to win pillows.
This is consistent because a prospect looking for the dimensions of a king-size bed is further along in their buying journey, so an offer like this is more likely to interest them.
What you must remember? 
Adapt your offers according to the purchase journey, do not offer a coupon if the prospect is not yet ready to buy, for example.
9.Boost your SEO by creating partnerships with schools/universities 
SEO is often a neglected axis in e-commerce because it takes time in addition to the creation of product sheets and constant updates to stabilize your site. To improve your SEO, net linking and link sharing on third-party sites, allows you to gain authority and better positions on search engines.
Among the best links to gain this sought-after authority and thus improve its natural referencing, links from .edu domains (the extension reserved for schools and universities). They have a lot of authority in the eyes of Google but the problem … is that they are very difficult to obtain.
The Casper brand has found a way to recover it … They offer schools exclusive discounts for their students. In return, the brand appears on a partner page of the school/university website with a nice link that leads to Casper's site.
1O.Collect the best customer testimonials
Customer testimonials have always had a conversion value in e-commerce. When properly used, they can generate the desire to make the purchase. Still at Casper, the mattress brand, it is after spending your first nights on a mattress that she sends you an email to collect your testimony.
Until then, rather classic! It is at the level of the testimonial form that it becomes more interesting.
Rather than leaving the message field blank, Casper adds several questions to help the client structure their testimonial. A good way to communicate the value of the product to other prospects, especially since it is not always easy to get positive feedback.
This is a small action but it avoids collecting testimonials that are often basic and unusable for the marketing department.
11.Encourage customers to film the unboxing of the product
How do get clients to film the unboxing of their gifts? By offering fun and viral unboxing via unboxing, to make people want to film it and share it. Man Crates, which is a brand specializing in gifts for men, uses this lever wonderfully.
A short video to understand how the opening of packages at Man Crates works:
Rather than creating classic packaging, they send their products in wooden boxes like this one: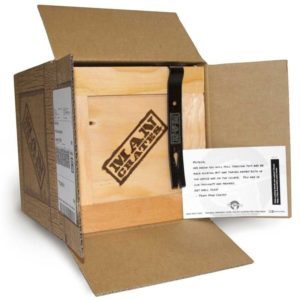 This box has the particularity of being rather "difficult" to open… and the brand challenges the customer to come to the end of it. She encourages him to film the experience to share it all on Facebook and/or Instagram.
This strategy makes it possible to transform a banal product into an experience that some people will hasten to share with their friends! Yes, some also because a woman could well film her husband opening the box.
An excellent example to add virality to a product, certainly simple but original in its presentation and the wow effect! that emerges from it.
12.Add reminders to target the prospect at the right time
Good marketing is about ensuring the right offer at the right time and to the right person. But in some situations, it's difficult to target the prospect at the right time. The Man Crates brand that we have just mentioned mainly needs to target its prospect when he needs to offer a gift.
On the order confirmation page, the brand offers the customer to register reminders to prepare for future major occasions and thus offers a 10% discount if the customer confirms the reminders.
It's an effective and relevant strategy to target the customer at the perfect time and remind them that Man Crates is the perfect site to give a gift to a man. If your site lends itself well to freebies, now is the time to try the same formula!
3 steps to set it up:
Step 1: choose for whom to configure a reminder
Step 2: give the person's name
Step 3: choose the birthday/party date
13.Use customer testimonials in Facebook ads
The Facebook ads remain an excellent lever inexpensive to promote its e-commerce and sales of its products. As such, many companies have used it and are developing multiple strategies and methods to improve their performance.
Rather than using classic headlines for their products, the Beardbrand brand uses customer testimonials as headlines… but not just any type of testimonial: those that answer a real objection/question from prospects. (product smell, durability, etc.)
Use customer testimonials in product titles, on Facebook ads.
A way to reassure the prospect while using the voice of the customers. Also, the testimony can be timely if the thought is directed towards the objection formulated!
In conclusion
Here are 13 little hacks that don't require a lot of money and that will allow you to better optimize your customer journey and the performance of your e-commerce site.
The idea is to convert more customers and to avoid as much as possible the abandonment of carts and visits to the competition.