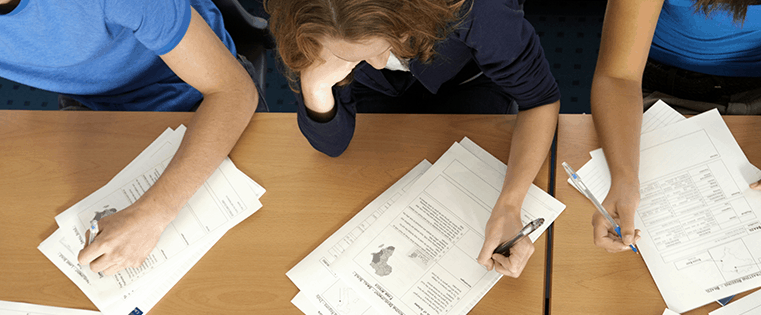 Because you will very rarely be asked to sell less (except to shift sales to the next month) because you are not the only ones on the market and consumers are more and more chi, demanding and connected, today you must show patience and determination to get an appointment with a prospect of interest to your company. Prospecting has become an art form where some excel and others go wrong. Setting up a business prospecting plan is indeed a difficult exercise, but not impossible if you follow the right steps and are armed with effective tools and methods. Here are some tips to establish a level of prospecting champion!
Successful commercial prospecting plan: definition
The annual seminar has just ended, your general management is targeting 12% growth for next year and you have the heavy task of providing the next CODIR with your commercial action plan to achieve this.
You are aware that this 12% represents an end, but by no means comprehensible and achievable objectives for your team. Try the next meeting next Monday: "Good! Dear colleagues, here is your goal: 12% growth to achieve, see you in 11 months! Kisses ".
Two possible results: salespeople taken aback, you will be able to enjoy 30 seconds of silence and enjoy the 80 cent coffee you bought 3 minutes earlier at the machine in the lobby, salespeople frustrated and you will have to switch to Matrix mode to avoid the 9 wireless mice thrown in your direction.
As you will have understood, you must above all transform this 12% growth into something more tangible, more concrete. You will have to cut this ultimate goal into several qualitative and quantitative objectives.
Have we managed to get your attention so far? Good! So it's time for definition: a commercial prospecting plan is a list that brings together all the "concrete" commercial actions that will allow your sales teams to achieve their commercial objectives.
That's all? And the " winner " in all of this? It's a buzzword because the only secrets to defining a quality commercial prospecting plan are: start by defining concrete objectives, give your teams the means to succeed, and let's go! With rare exceptions (you're not Apple), your products and services won't sell on their own, even with the world's best marketing strategy.
How to define these famous objectives we are talking about?
Before embarking on the various tactics, clearly define the objectives to be achieved, set up SMART objectives: Specific, Measurable, Achievable / Acceptable, Achievable, Temporarily defined. It's all well and good all that but in clear what it gives? Your objectives must be:
Specific objectives
Your goals must be as specific as possible
increase the average basket of your future customers,
re-engage your current customers over a longer period,
reduce the support time,
sign more premium contracts …
Measurable goals
These must also be quantifiable, quantified
increase the average basket by 25%,
re-engage your current customers over a minimum of 2 years,
reduce the support time to less than 3 hours after requesting a quote,
sign 10% more premium contracts than currently …
Achievable goals
Quantifying objectives is necessary, but take into account the means given to your team, the number of employees, the legal working time …
increasing the average basket by 15% seems possible, but only if the sales management agrees to give a higher discount on certain products (if your customers do not gain anything by spending more, what is the point?), 
re-engage your current customers over a minimum of 2 years (ditto, here the customer must gain something by re-engaging over a longer period: cheaper license, enhanced support service, etc.), 
reducing the support time to less than 3 hours is possible (to reduce further, it will be necessary to recruit a larger sales force to be able to respond to all requests), 
signing 10% premium contracts seems possible because part of your customers have the financial capacity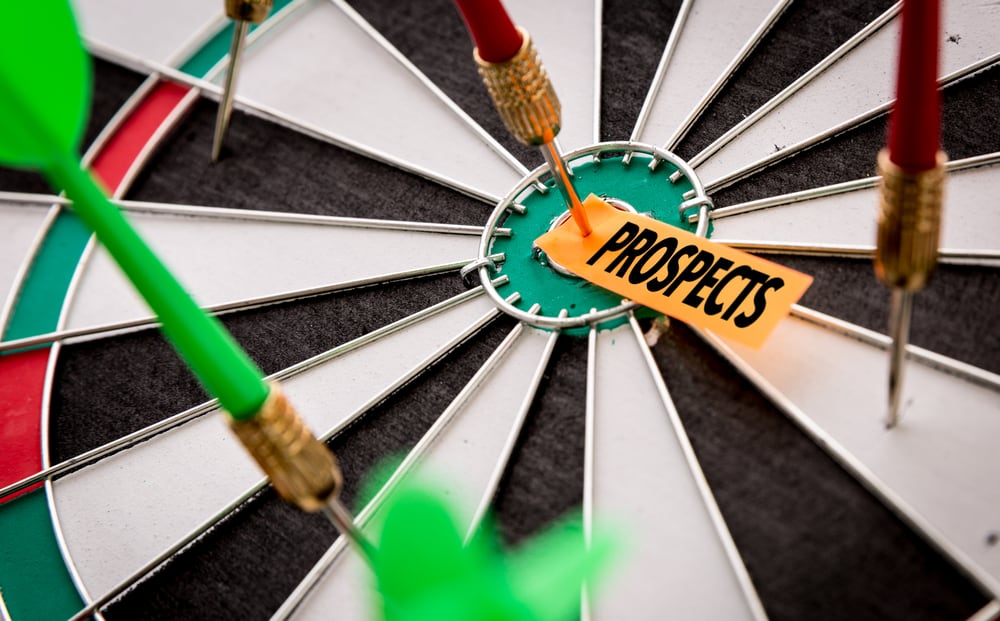 Realistic goals
Quantifying objectives is necessary, but take into account the means given to your team, the number of employees, the legal working time,
increasing the average basket by 15% seems possible (60% is not in your industry),
re-engage your current customers for a minimum of 2 years (no one re-engages for 5 years),
reducing the support time to less than 3 hours is possible, less than 15 minutes is not possible, the average contact is 45 minutes,
signing 10% more premium contracts is already a good performance, 30%, compared to the additional cost for your client is simply not an option.
Objectives defined over time
The bullet points are fine for a while but you have salespeople to manage, so we will summarize here: go back to your optimized SMART objectives and apply the T that seems logical to you: before the end of the month, before the end of the quarter, before the last month of the third trimester? You know better than anyone the seasonality of your activity, the months of high activity, and those when it is not necessarily profitable to invest all your efforts.
Like the "project" teams, you can also use the OKR method for objectives and key results. It is today one of the most widespread methods of project management by objectives, especially in fast-growing companies (Google, Facebook, Netflix, etc.). It is based on two pillars: a course, set through ambitious objectives, and key results, precise and measurable indicators of success every quarter for example …
What is a qualified prospect for your business?
Your objectives are defined: you have visibility on the levers to operate to make additional sales, cross-selling on your current clientele, but must find new clients to reach the holy grail of your CEO: annual growth at 2 numbers and a bit more for the show.
To find new customers, you need to prospect. For this prospecting to be effective and allow you to achieve your objectives, you will have to target one or more types of buyers, one or more target markets, for example by working in concert with the marketing and by practicing Account-Based Marketing and any other method to generate qualified appointments.
Which buyer profiles should you therefore target? What are their attributes? Who should you focus your business efforts on? If your marketing team is on the cutting edge, they may have already compiled a list of personas with you and customer service (and an editorial strategy to get them in their nets), if not, you will. have to tackle it. To help you, we have produced a persona guide to download for free.
Drawing up the profile of your ideal customers is an important step in knowing where to find your prospects, knowing how to approach them (information consumption habits, communications, etc.).
Where to prospect to find customers efficiently and quickly
If your goals are SMART and optimized, and your personas haven't been overlooked either, this part might be easier than you imagine.
If you know how to interact with your prospects, know how to handle their objections, have offers tailored to their needs, you may not be swimming under POs in the first week but can still envision a satisfactory progression.
Are you targeting a B2C or B2B clientele?
Are your prospects "full" digital in the buying journey (unless you want to create a prospecting plan for a group of retirement homes, it's a safe bet that you are)? Are they more receptive to email communications? Phone? SMS? Do they use social networks and if so which ones? Are they networking enthusiasts?
Are you targeting a regional clientele? National? Overseas? International?
Brainstorm with your salespeople or yourself if you like to think out loud (but be careful, don't say that it appeals to your colleagues nearby in the open space…).
By asking yourself the right questions, you will be able to define the tasks on which to invest your efforts effectively.
How to define your prospecting plan
The objectives are set, the prospects identified, the mushroom spots jealously guarded, it is time to get to the heart of the matter: how to set up a prospecting plan that sends results!
For starters, do you have the right tools?
A CRM to store all the interactions you will have with your prospects? An e-mailing tool? A tool for monitoring the performance of your salespeople? Email templates? Sequence tools for reminders? Social selling tools?
If this is not the case, you can always set up HubSpot, the leader in its market.
Once the method has been transmitted and the tools configured, you can establish your plan.
Qualification of prospects
Segment your prospecting file (by type of prospect, or need)
Prioritize hot or high-potential prospects (if your data allows it).
Continue to enrich your prospecting file as your discussions and interactions on your website in particular
Identify the key decision-makers (BANT method: Budget, Authority, Need, and Timing): do not waste too much time with prospects who do not have the budget, nor the capacity for decision-making, or whose need is in the future too far away.
Definition of actions to be taken
What information do you have to contact your prospects? Do you have their contact details? Are they recent? Don't put 80% of your efforts into phoning if 6 out of 10 contacts haven't given you this information.
A prospecting plan generally consists of a good mix of activities: emails, networking, calls, organization of exhibitions.
Definition of the schedule of your actions
Do you plan to be at THE show which generally represents 30% of your annual quote requests? This should be prepared well in advance, especially if you want your contacts to be entered automatically in the CRM and not to have a week of post-trade "re-entry" with the errors and omissions that this entails …
Organize the various campaigns over the year that you have identified as potentially generating requests: post-event phoning to convert your contacts into quotes
How many email campaigns do you plan to do? How many new offers are you releasing this year and how do you plan to communicate?
Set up a script
Our American friends also call it a "playbook". This script can take the form of a conversation guide (if your salespeople do not have real improv skills), but can also serve as a guideline for acting.
What are the mandatory elements that your salespeople must present in their arguments?
In what form will your expertise be presented?
Train them in modern sales techniques
There is not one but sales techniques. Depending on the type of customers, the sales cycle, and according to its context, you must now adapt your techniques and favor a personalized approach.
Some techniques have been proven and others are obsolete. Customer-oriented methods are popular because they allow them to differentiate themselves from simple salespeople who "come with pre-filled purchase orders".
Well deployed, they will increase your productivity and boost your company's commercial performance, while having a unique, differentiating, and professional approach.
Performance monitoring and analysis
You have invested in a CRM, working on your objectives, researched your personas, briefed and trained your sales representatives, qualified the priority prospects this year, defined a timetable, and identified the appropriate actions.
That's good… but have you thought about the follow-up?
You will need to record your prospects' responses, positive and negative so that you can adjust along the way.
Salespeople have many missions, make it easier for them by allowing them to follow their prospecting: setting up prospecting pipelines, recording reports, creating opportunities
You must be able to manage your employees: active and effective prospecting will only be so if you have real-time access to performance dashboards and actions in progress.
Setting up a winning commercial prospecting plan involves: preparation (definition of objectives, personas), work (you will have to pick up your phone and send a speech), and reporting in order to be able to adjust your prospecting, sign more customers and retain them.