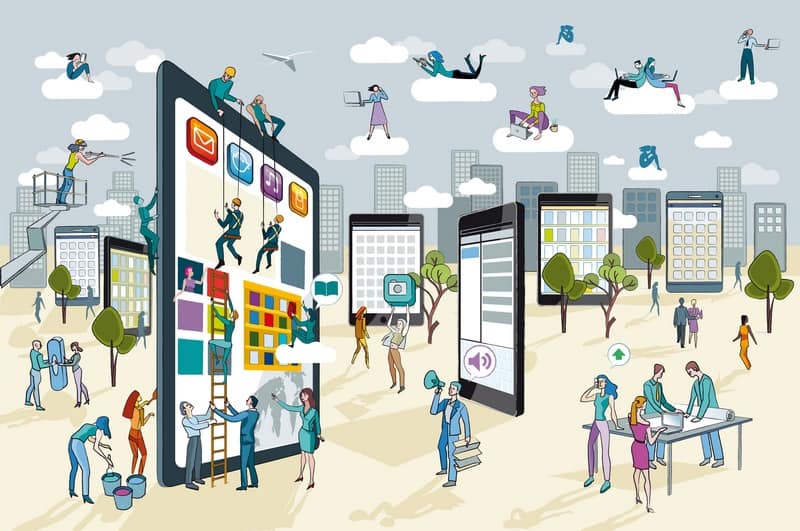 How to be in the Gmail Inbox and avoid being in the "Promotions" tab?
It is not easy because Gmail uses many algorithms to analyze each email.
If you send marketing emails or bulk emails containing promotional offers, links to sites … Gmail will trigger its automatic filters.
And it works quite well because currently, 84.5% of emails analyzed as being a promotion land in the "Promotions" tab.
It is certainly practical for users because their main box is no longer polluted with promotions, but as a marketer, it is a calamity …
In fact, in this tab, only 19.2% of these emails are read, which is the lowest rate among all the tabs present in Gmail.
It, therefore, becomes crucial that the emails you send land directly in the "main inbox" tab of Gmail.
Before you begin, here's how to turn off Gmail's Promotions, Notifications, Forums, and Social Media tabs.
Just go to the settings, and choose "Show all settings":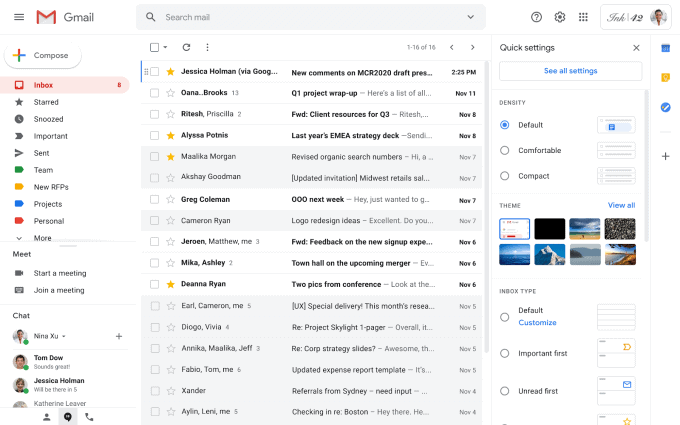 Then uncheck all the unnecessary boxes: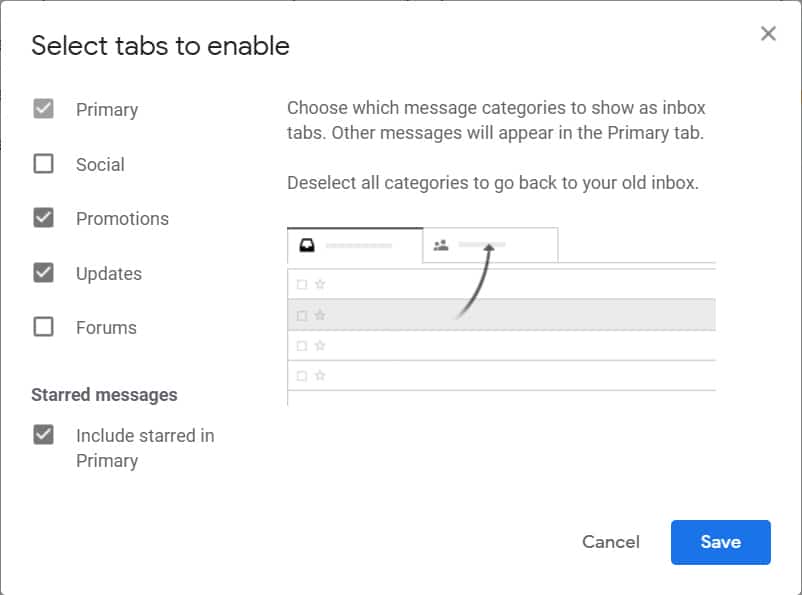 However, beyond your personal use, the goal is to increase the open rate of your emails and thus boost your conversion rate.
Without further ado, let us walk you through 12 tips to make sure your marketing emails (almost) always arrive in Gmail's main inbox.
The principle is to know the reasons why your e-mails arrive in the "Promotions" tab, and how to get around it.
Avoid bulk emails (segment) and reply to all individual emails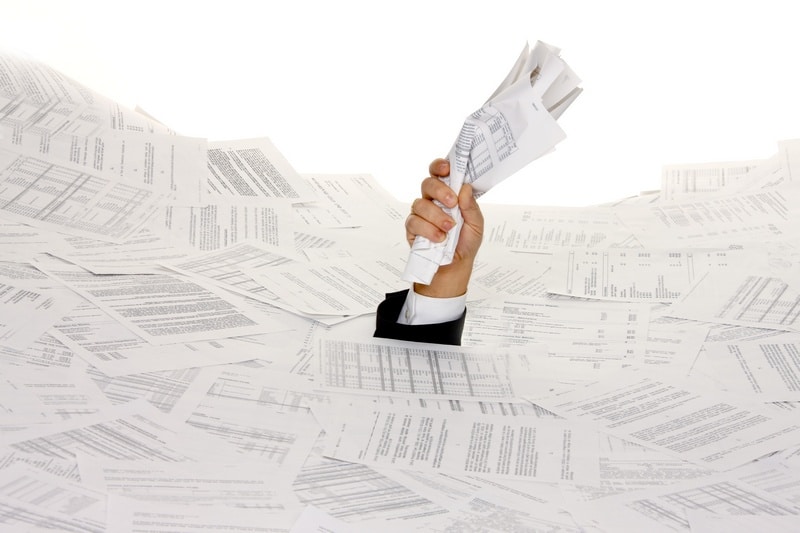 When you send a mass email to all your subscribers from a specific tool, the Gmail filter almost certainly detects it as a "Promotion".
If most of your recipients don't even open your emails and delete them directly, there's a good chance your email will land in the Promotion tab of Gmail.
To avoid this, instead of delivering a single email to your entire list, you can segment your subscribers and run an email campaign using a dedicated tool.
Here is an example of click-through rate, open rate, etc. according to segmentations: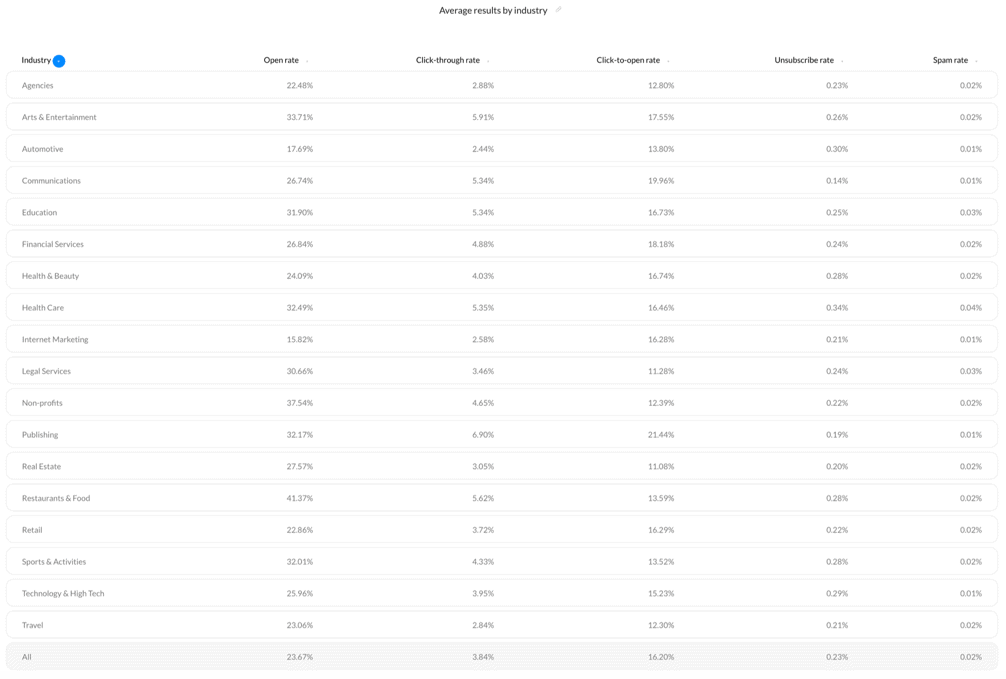 In order to increase engagement and open rate, you can also segment "inactive" emails based on actions taken by your recipient such as "no response from them" or "unopened email".
Use another domain name or sender

In particular the name of a person (eg: Amer Bekic – [email protected]) instead of [email protected]
Pay attention to the email address you use to reply to your contacts
Your email address which is used to reply to your contacts must be the same as the one which sends the emails.
Check the settings of your mail server and make sure that your address, to answer and send your emails, is the same.
Whenever possible, you should also send your emails from a personal address (a person's address is [email protected]) and not from a business.
Of course, avoid "no-reply" addresses

Sending from another emailing solution.

I advise you to use Sendinblue which allows you to have a brand new IP address that allows you to go back to a virgin emailing reputation.
Its price per email sending (from 49 € / month) often allows you to have subscribers who receive your emails again.
You can then change the domain name and/or the IP to regain forwarding virginity (but be careful, this means that you start with a "suspicious" status and therefore that you lose all the trust accumulated).
Send a message via a new communication channel (SMS, Facebook retargeting, etc.)
Another criterion for not being considered a "promotional" email is to have interactions with the recipient.
You must also respond to all responses, even to people who say "thank you" /"it's received"/
Replying to emails shows Google that you are a true correspondent and not a mass mailer.
You can also launch a contest by email: you ask your readers to respond to your email to give their answer (and ESPECIALLY NOT to fill out a form).
Avoid putting too many links in the body of your email
Another way to move your promotional emails to the main box on Gmail is to avoid having too many links in an email (eg: show X products) or even not to put any clickable link.
If your emails contain too many outgoing links to a website, there's a good chance they'll end up in Gmail's "Promotions" tab, the one you want to avoid.
For your emails to land in the main inbox, you need to make sure that the number of links is minimal, or even send emails with only tips and no links to a website (like you would with your friends, it's rare to have X links to websites).
Improve your "sender score"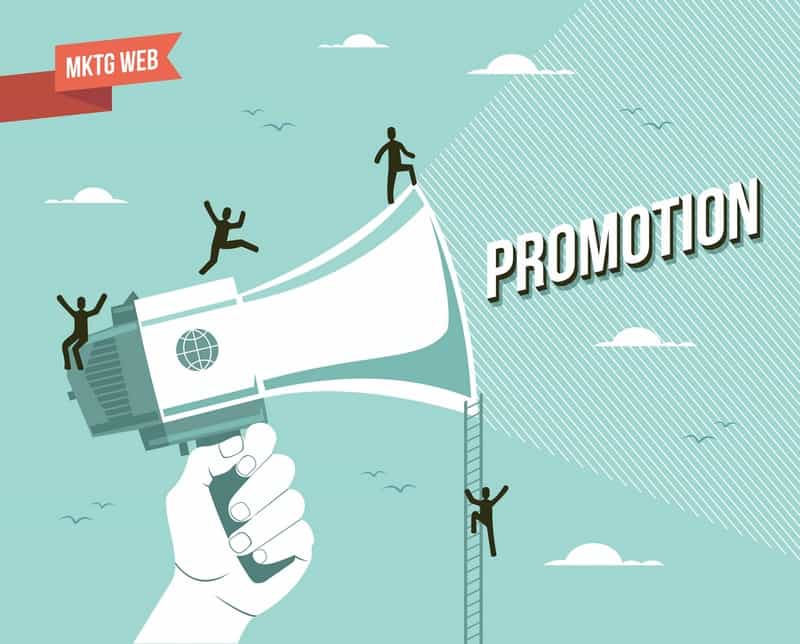 The deliverability rate of your emails will also depend on your reputation as a sender!
Based on your sender score, Gmail will decide which tab your email should land in.
You can use a free tool called Mail-Tester to check your score.
Send your e-mail to the address that Mail-Tester will provide you and they will take care of calculating your Spam Score. 
Google also recommends authenticating your domain (DKIM / SPF) in the emailing solution settings: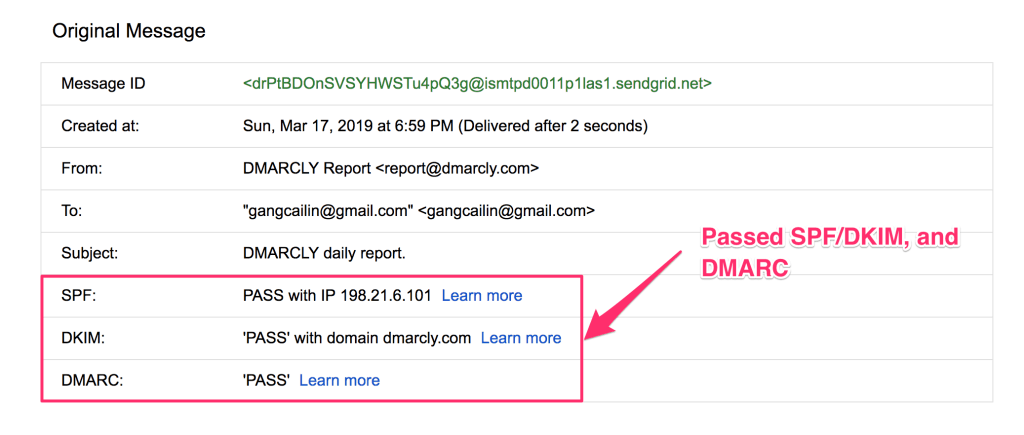 This helps the Gmail filter to verify that the email is sent from a legitimate account of a person or business.
You can also remove from your lists all "fake", dead, or spam trap addresses (addresses to trap spammers).
The principle is to delete all these addresses which penalizes your reputation because you pass for a mass mailer, and not for a real person.
You can use the free Leopathu service.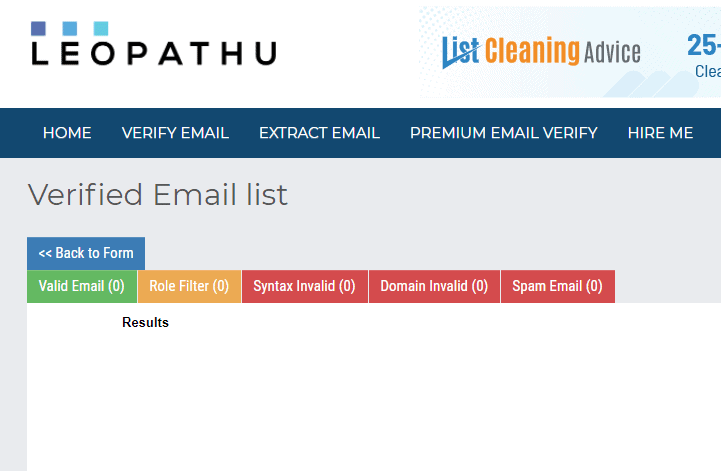 Personalize your email
To personalize an email sent to several recipients, you can use the personalization functions of your emailing tool.
You'll have a better chance of landing in the primary inbox and it will create a sense of ownership on the part of your recipients.
A personalized email will always get better results than an email that is not.
They are more likely to be opened, read, and the links inside are more likely to be clicked.
According to the report of instapage, personalized emails generate on average 122% return on investment.
If you use one of the best emailing software on the market, you can import a CSV file containing all the information of your subscribers.
You will be able to send a personalized e-mail (name, subject line, etc.) to each of them.
You can also define a specific sending time for each of the emails in your sequence.
Let's end with a statistic: Email campaigns with a personalized subject line generate 50% higher open rates.
Avoid words that can send your emails in the promo box
There are a lot of words that will trigger Gmail filters and send your email to the "Promotions" tab.
Here are the keywords that can send you in the promos and that you should therefore avoid:
Free
Sale
Offers
Discount
Best prices
Be your boss
Expect to win
Get paid
No credit card
Be sure to vary these kinds of words, and use synonyms!
Send high-value content to your subscribers
At a time when content marketing is at its peak, you need to understand the importance of giving value to your readers.
You need to provide great content to all of your subscribers so that they open and click your emails.
If you have too many readers who no longer read your emails, then you will go over to the promotions tab.
You must therefore work as much as possible on the subject and sender of your email to encourage people to open your message.
Here's a quick reminder of how people treat an email if you don't pass the natural sender and subject filter, it's over.
For example, you can help them take charge of a new update of your product/service, you can give them advice, you can also tell them about the main news related to your sector of activity….
The benefits of creating high-quality content will be reaped in the long run and will have a domino effect on your business.
PS: segmenting your emails will help you deliver relevant and high-quality content to your subscribers. This results in 14.31% higher open rates than non-segmented campaigns.
Send short emails like a personal email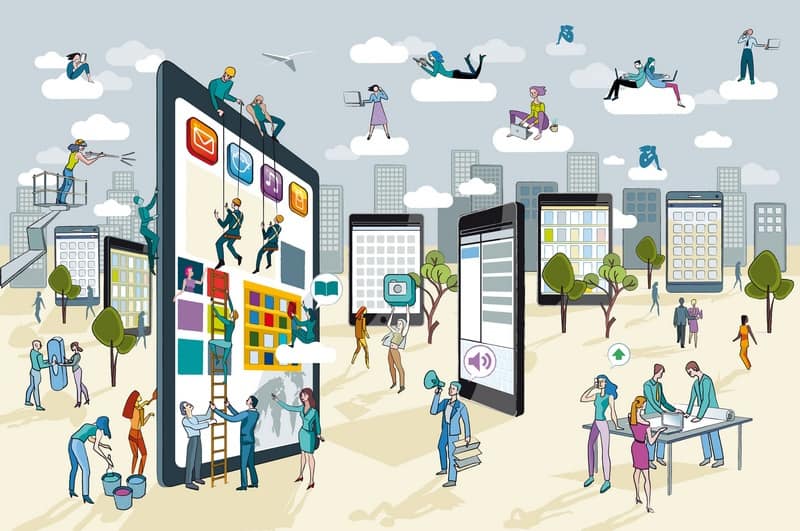 You must send concise emails.
A good practice is 1 goal for 1 email with 1 call to action.
We should not, therefore, multiply the offers, the products presented.
If these emails look like the ones you would personally send to someone, Gmail will place them in the primary inbox.
Plus, if you also keep your subject line short, you will have the best of luck.
When it comes to word count, emails of less than 300 words with a 4 to 10-word subject line often perform well.
Emails built like this get a 21% higher open rate.
Pay attention to the sending time
For your emails to get a high open-rate, you will need to be extremely careful when sending them.
The better your open rate, the greater your chances of landing in Gmail's main inbox.
Email open rate and link clicks are the two metrics Gmail considers the most.
The "best time" to send emails differs from industry to industry.
Find the perfect time for your business, test it, and stick to what works best for you.
If you work in B2B, make sure your email is sent when your recipients are at work. On the B2C side, engagement remains high in the evening but also on weekends.
There are also "perfect timing" functions in eMailing solutions, which allow you to send an email at the usual time when the person reads your emails.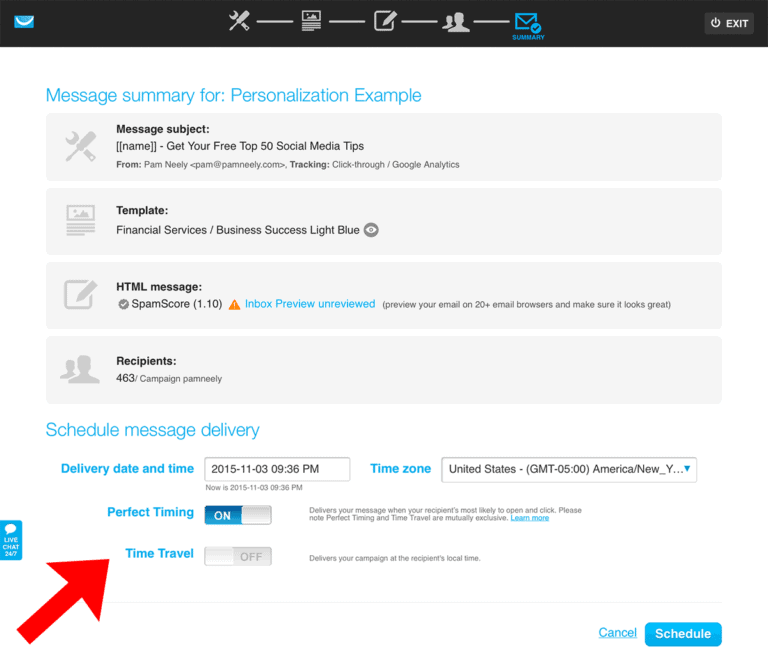 Keep the right HTML/text ratio, or even send a 100% text email with emojis
What's the point of creating really pretty emails if they are never opened?
E-mails containing large images take longer to load, but more importantly, they are generally sent by companies, and therefore they are considered as "specials".
On the contrary, on a personal basis, you often send an email with only text, a few emojis, and an image as a signature.
So now and then, try plain text-only emails with minimal links to have a much better chance of getting to the main inbox.
Personally, 90% of my emails are in 100% text format to improve my deliverability.
Use simple formatting without too much HMTL, CSS, links
Do not use too complicated formatting in your email (eg tables integrated into tables for nice formatting, the call to a CSS).
Gmail filters could identify you as a promotion.
Keep your email simple, and use fonts, layouts, only if necessary for the design and understanding of it.
Likewise, delete all unnecessary information such as links to your social networks which are too frequent in the footers of emails.
Check that your email arrives or not in the Promotion tab, before sending it
Before sending your email, it is wiser to check which tab it is likely to arrive.
Free tools like Litmus could be of great help to you.
For example, Litmus allows you to send your email to a provided address.
The tool will then give you its prediction to know whether or not your email will land in the Promotion tab. 
If this is the case, you will have to modify its content and start the test again.
Be careful, however, as with many free tools, the reliability of the results is not guaranteed.
You can also use tools like Gmass which do mass email from Gmail (which is the best way not to be seen as a promo because you pass as a Gmail user):
Attention Gmass is to be used with EXTREME precaution, because you can see this suspended Gmail account, which can be VERY problematic if it is your real GMAIL account.
Ask to be put in the inbox
In order for your email to reach your recipient's primary inbox, you need to be as good as it gets and sometimes you just have to ask!
The first thing to do is to simply ask your subscribers to go to the main Gmail box.
To do this, just give them a little tutorial showing them how to drag and drop your message from "Promotions" to "Main".
Gmail then offers to permanently move your message from the "Promotions" tab to the "Main" tab
Gmail will then recognize you as a trusted sender and your emails will arrive, most of the time, in the main inbox.
This request must be made either in the thank you page after a download, or in the first email that is more likely to be received.
The advice to remember so that your emails arrive in the Main Gmail inbox and not the Promotions tab!
To conclude, here are the things to do first so that your emails are more likely to land in the Main inbox of Gmail rather than the Promotions tab of Gmail.
Write (some!) Of your emails as if you were writing to a real person
Focus on interactions with your subscribers
Ask them to put you in the main box via the drag and drop
Do not use heavy HTML code, nor too many price link images …
Here are the main tips to follow as a priority!
The more your email looks like a promotional email, the more likely it will land in the "Promotions" tab.
If you want to send promotional emails, you will have to be creative, but most importantly do a lot of testing against multiple email services.