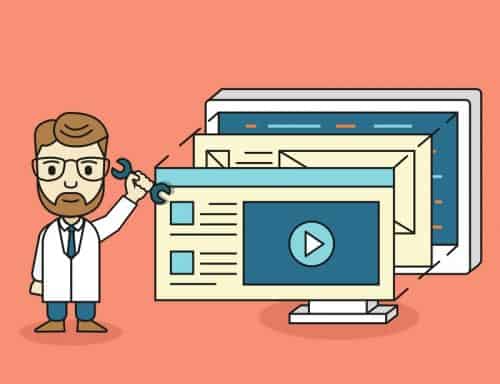 In this article, you will learn how to configure Rank Math SEO, and you will see why it is arguably the best plugin to improve the SEO of a WordPress site!
Here is what you will discover in the summary of this article:
A quick reminder of what an SEO plugin is, and how it is useful
The main features of Rank Math SEO in concrete terms
How to install the Rank Math SEO plugin step by step
The current limits of this plugin
Rank Math SEO is dethroning Yoast SEO and All in One SEO!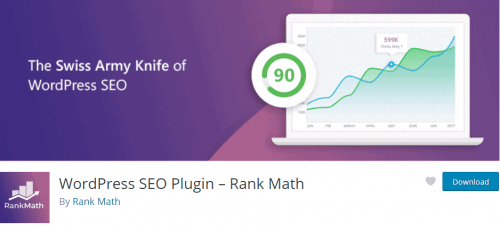 Until recently, when I was asked the question of which SEO plugin for WordPress, the answer was simple: it's Yoast SEO.
Yoast SEO is a simple, efficient and freemium plugin like WordPress knows a lot about.
But that was before. Because came the release of a little new Rank Math SEO.
And there is the slap!
So do you want to know what made me change my opinion and how, after many years, I was able to abandon my favorite SEO plugin?
So read what will follow.
But first of all, what is an SEO plugin for WordPress?
The definition of a WordPress plugin is this: A WordPress plugin is a small program that adds extra features to the core of WordPress without having to touch a line of code.
Adding a plugin is like adding functions from a product catalog (the list of WordPress plugins)… and Hop, in 3 clicks the functions are added to your WordPress!
Here is this famous catalog of plugins that you can get from "Extensions" then "Add" in your WordPress Blog: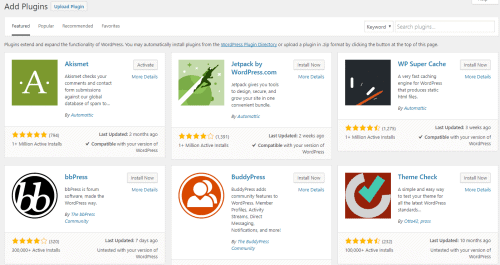 The goal is to optimize features or add new ones in a few seconds without knowing anything about IT.
But one of the parts and not the least when you manage a site or a blog is the SEO part on Google or SEO (Search Engine Optimization).
Your site must be optimized to help you climb in the search results.
To be honest, this is not the funniest part of the job of SEO or blogger or community manager, but it is an OBLIGATION!
Because seducing Google is not easy whether it is for the beginner that we have all been, or for people who have already had bad experiences …
Fortunately, plugins exist in this great CMS that is WordPress, to simplify our life.
These tools will allow you to improve the SEO quality of your site, and your content too.
Rank Math is one of those plugins … or rather, in my opinion, the best in its class right now.
So as always if you go browsing the internet to see reviews on this product, you will find everything.
Good and less good.
So far nothing abnormal. Because let's be honest, we all believed one day that by installing an SEO plugin we would be propelled to the first page of Google, as soon as installed!
If this is what you expect from your SEO plugin, I prefer to let you know immediately, it won't happen.
An SEO plugin is there to help you, guide you, and make your life easier, but it's up to you, on the one hand, to configure it well, but then to use it well …
It seems good at this point in our article to recall what an SEO plugin can and should do. But also what he will never be able to do.
What can and should an SEO plugin do?
An SEO plugin is a tool designed to help you take advantage of good SEO practices.
A rule of thumb is 1 Blog post should be created for 1 phrase, and with the accumulation of phrases and links your posts get (internal links from your blog and external links that point to your blog), you might have a chance to reach the Grail of 1st place.
Here are 2 studies that detail the main factors of good SEO on Google: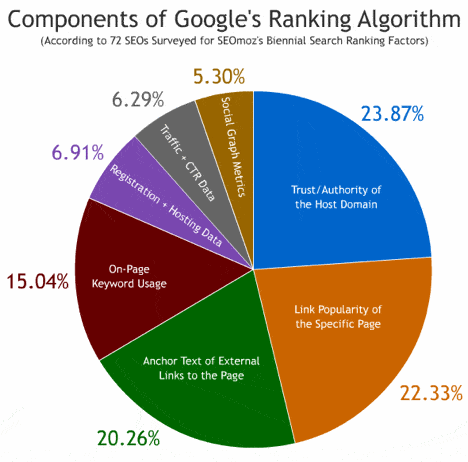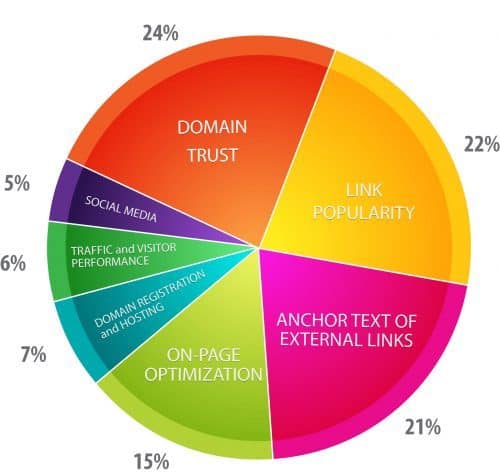 If you have great content, and you promote it as an Istanbul Grand Bazaar vendor, then you have a chance that Google will notice it (thanks to Google Analytics, thanks to clicks in search engines…).
Conversely, if you do not follow Google's rules, there is a good chance that you will be badly referenced despite the quality of your content.
A good SEO plugin should help you optimize your
titles (and therefore check that your title contains the target expression),
subtitles (with the target expression and variants),
your content (the longer it is, the better),
your keywords and their density (use of the target expression, synonyms … without abusing them),
alt tags (i.e. things to display for example when an image is not displayed),
internal and external links (from your website and other websites to yours),
But also optimize meta-descriptions, update your sitemap.
An SEO plugin for WordPress is a bit of an "SEO checklist" that helps you remember nothing, or even suggest things to do to optimize your SEO.
What an SEO plugin will never do for you!
As already said an SEO plugin, is not a magic program:
They won't write good content for you.
He will not choose good titles and subheadings for your articles.
It will not improve your writing style, and will not choose good article topics.
It will not "seduce the readers", but it will try to explain to you what are the rules of the Google algorithm.
…
So, even with the best SEO plugin on Earth, we're going to have to produce good content that obeys Google's rules at a minimum, otherwise, we will fall into the bottom of the rankings of our best enemy, Google.
Similarly, everything that an SEO plugin says is not to be taken as the word of the gospel.
I find that the density of keywords to be used in the headings and sometimes in the content is overrated.
In SEO plugins, the place given to the main keyword at the beginning of the paragraph can lead you to write a wobbly intro.
Never forget one thing, you are writing for humans if they find your style too heavy and they leave your site as quickly as they came, then you shoot yourself in the foot!
So if you write articles designed to be well-positioned in the SERP (the results of a search in Google) but no one stays on the page for more than 5 seconds, it's a waste of time.
All because your style is more boring than an episode of Derrick.
So you have to have a good balance between optimization and user experience.
Likewise, Rank Math SEO advises you to put a number in the title, because titles with numbers attract more clicks.

But do we have to systematically add a number in each title? I let you judge …
That being said, are you interested in knowing why Rank Math is such a hell of a SEO plugin?
What does Rank Math SEO offer?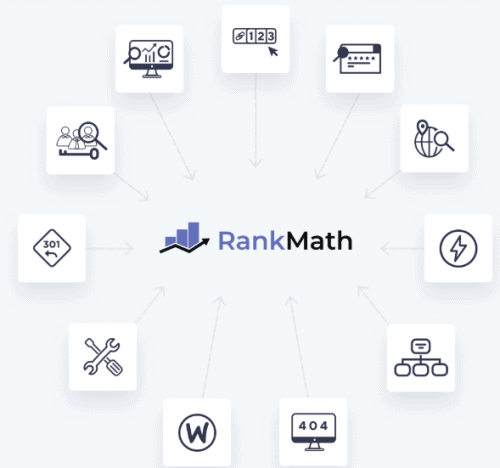 Rank Math is described by its creators as the Swiss Army Knife of SEO.
It is a tool that allows you to do almost anything to optimize content for SEO.
Everything that its competitors offer in a paid version, Rank math offers it in its free version.
It's pretty amazing, but true!
Here is a mini video that shows the main advantages of Rank Math:
Let's go see what he's got in his stomach.
Do you follow me?
Here are the main features of Rank Math SEO, and what they can do for you daily.
Advanced SEO analysis of an article you are going to publish
Rank Math is equipped with a tool for analyzing and testing the SEO of your site.
This tool performs over 20 tests on your website.
It recommends the best parameters to optimize the SEO of your site.
For example, here is the analysis of this article with Rank Math SEO, before SEO optimization, which allows us to see:
The appearance of your article in Google results, with the possibility of modifying it to optimize it. This is very useful because you have to make readers want to click on your link and not on someone else's.
The overall score out of 100 for the article optimization for Expression. If you don't have at least 80/100, then you need to do some more optimizations! For example, this article has a score of 84/100 for the expression "Rank Math SEO".
The choice of the expression to optimize, with keyword suggestions and the possibility of adding up to 5 expressions. This allows you to "tell" Google which expression to take into account for its positioning in Google.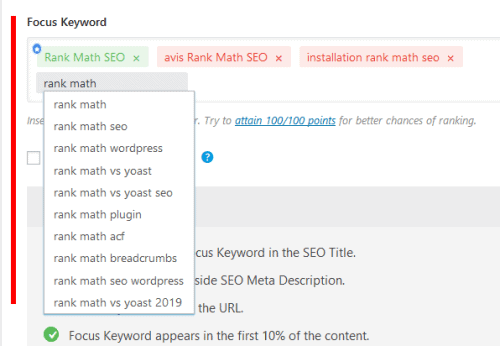 The list of twenty optimization criteria with a green or yellow or red indicator, very practical to know what needs to be improved. Usually you look at these factors after writing the article to make a few small optimizations that sometimes make a huge difference.
A 404 error is a page that an Internet user will search for (eg by clicking on a link on Google or on a website), but which no longer exists on your website.
These "dead" links are tedious to find and fix.
Rank Math's advanced management tool does this work for you: it finds all 404-errored links on your site.
This allows you to see the images, the pages of your website which have disappeared.
You can even sort by the number of times this error has occurred, so you can focus on the most important errors.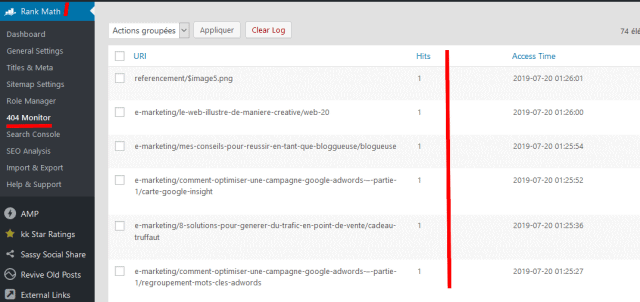 Advanced redirect manager
This tool is complementary to the 404 error detection tool.
Indeed, if you detect pages that no longer exist, they must be pointed to the correct page or an alternative page.
That's why Rank Math allows you to configure and manage your redirects with just a few clicks.
You can define redirects individually as 301 or 302 redirects (permanent or temporary).
The goal is for this "disappeared" page to point to a good page, both not to disappoint Internet users, but also to reassure Google about the quality of your site (Google hates sites with "dead" links because it is a site that your content is not up to date.
You can thus directly from the list remove the broken link, in particular, if it is a link that points to an external site that has disappeared:

Title and description editor
The keywords in the title and descriptions have a significant impact on SEO.
Rank Math's mass edit feature allows you to update them in mass, saving you time.
Rank Math also allows you to find in all the articles that you have already written those that are poorly referenced in Google or those for which you forgot to define 1 keyword:

Google Webmaster integration (Google Console)
Rank Math integrates with Google Webmaster tools to extract your website's index status and other ranking data.
This data is then presented in an easy-to-understand way, directly in the WordPress admin console.
You can quickly see your main keywords, clicks from Google, impressions, click-through rate, positioning …
This can be useful for taking action if you lose positions on an expression: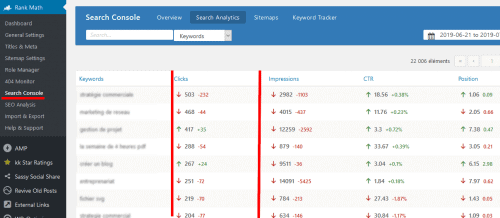 Note: to follow the positioning of your blog on your keywords, and compare yourself to competitors, you can also use SEMrush which allows you to have a vision of the evolution of your SEO on Google.
Automatic image optimization
Properly optimized images are essential to their SEO.
Rank Math automatically adds images with ALT tags and title tags to improve SEO for them.
Support for multiple structured data (rich snippets)
The use of meta tags is very simplified with the native help of the rich elements of Rank Math.
Classic excerpts are the title of the article or page, the site URL, and the description.
The following structured data can be used: Rating (ratings), Image, Author name.
They not only help search engines understand your content better, but they also increase your CTR (click-through rate).
You can add articles, recipes, videos, and more meta tags to your content with the click of a mouse.
In all 14 different types of structured data are offered by Rank Math SEO: blog reviews, recipes, etc.
Rank Math SEO embarks optimization features local SEO .
By using these features, your local business website ranks in Google based on the keywords you want to use.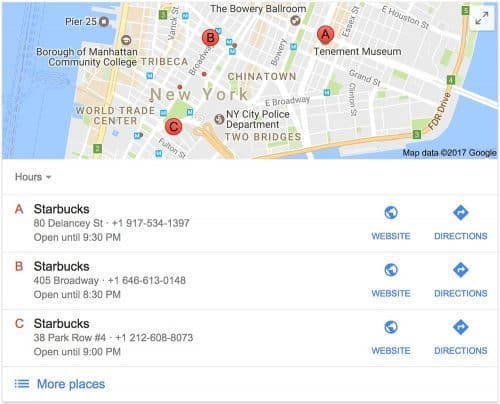 Rank Math's functionality isn't limited to blogs.
E-commerce sites can also take advantage of Rank Math.
In order to optimize their product pages and generate more traffic.
And new functions which will arrive soon …
As for example the integration of Google Trends to choose the keywords according to the latest trends: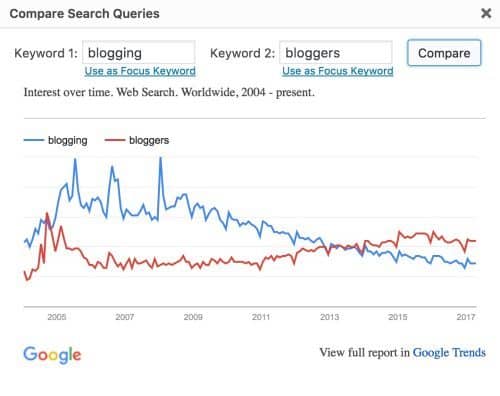 And a little more product is that it can easily import data from other SEO plugins.
Thus, it is possible to import data from Yoast SEO, Pres SEO and AIO SEO.
The import is automatic since the installation of Rank Math SEO.
As you can see it's already tempting, isn't it?
Want to optimize your site?
Want to integrate structured data into your search results?
Well in these cases all I have to do is review this plugin completely. Lucky guys! Let's go?
Complete review of RANK MATH SEO features and tweaks
We will see point by point, from installation to settings, so that you get the most out of the power of this plugin.
To start, you need to download Rank Math , by clicking on the link.
All you have to do is install it from the WordPress administration console, choose "Extensions" in the menu, click on Add, then type "rank math SEO" in the search engine, and press the "install" button.
You will be asked to create an account and activate your version of Rank Math.
The plugin will also check your version of WordPress and tell you if it is compatible.
If everything is ok you should see this: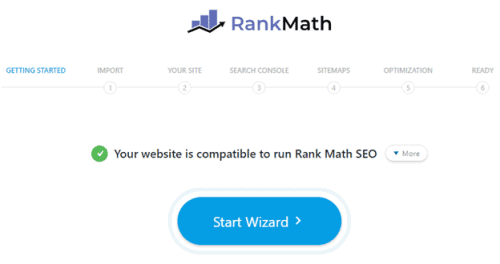 Click on Start Wizard.
Step 1: Import data from your SEO plugin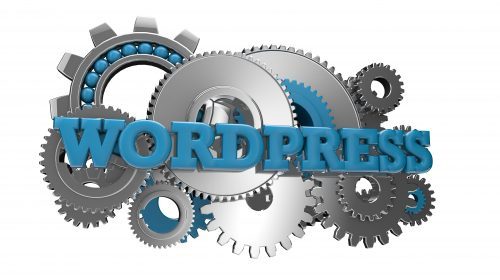 At this step, deactivate without uninstalling your SEO plugin. Rank math can import from Yoast SEO, SEO Press and All in One SEO: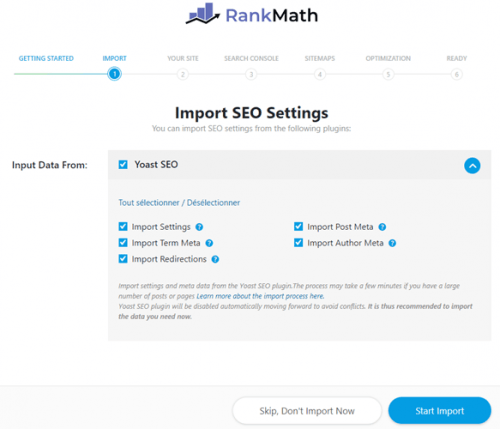 You can choose the settings you want to import to Rank Math.
However, I suggest you import all the settings and don't change anything.
Click on Start Import, to start the process.
At the end of the import click on Continue.
Step 2: your site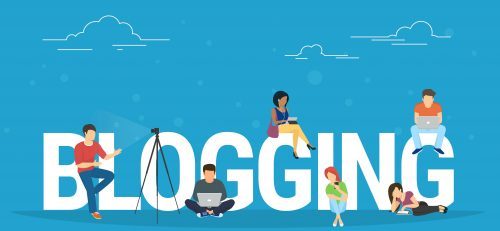 You can now move on to the information part about the nature of your blog: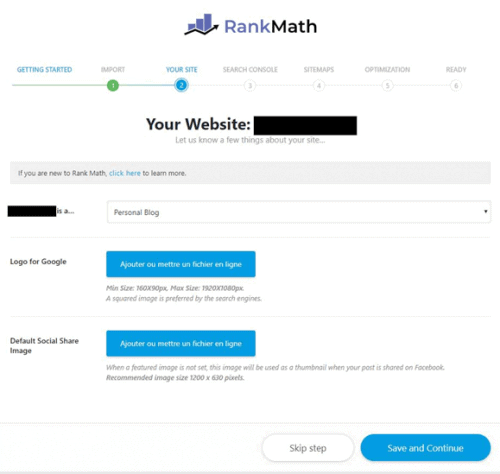 At this step you can choose:
The type of your site (personal blog, e-commerce-portfolio…). It is really important to choose the category that suits best in order to have the specific settings.
Upload your site logo
Default Social Share image : You can add a default social media sharing image . If your post does not have a featured image, it will be added by default. This is a very useful function if you happen to forget to highlight an image.
Click on "Save and Continue"
Step 3: Configure Search Console
One of the cool features of Rank Math is to import data from Google Search Console directly into your WordPress admin.
This saves you from having to search for information in several tools.
It's interesting to have all the data from your site on this one.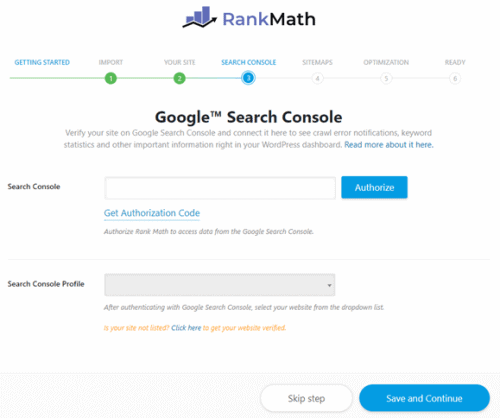 Obviously you must have a google search console account , and that the ownership of your site is verified .
Click on Get Authorization Code and authorize Rank Math to access Search Console data .
In the Search console Profile window, choose your site profile, if you have multiple sites on the same account.
If you don't have a Search Console profile yet, I invite you to open one. You can skip this step and come back to it later.
Step n ° 4: configuring your sitemap – VERY DELICATE step!
We are now going to configure the sitemap or map of your site.
The sitemap is a file where you give all the information about the different pages, images, videos and other files on your site.
The relationships between these files are also specified.
The search engines like Google read this file to more intelligently crawl your site.
A sitemap tells crawlers which  files you think are important on your site and also provides valuable information about those files: for example, for pages, when the page was last updated, how often the page was modified, and versions. that exist in other languages. (Source Google).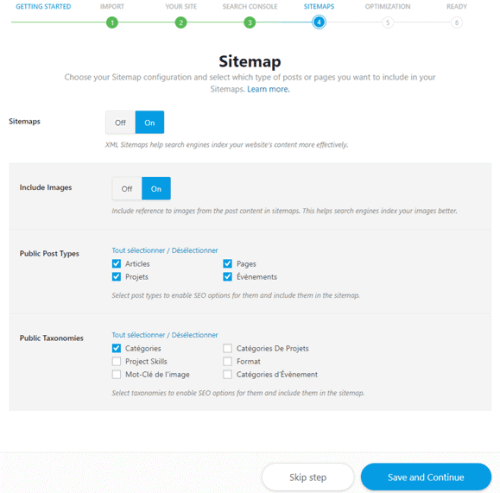 Sitemaps : to activate sitemap management (strongly recommended)
Include Images : Include images, which allows Google to better reference important images in your articles (recommended)
Public Post Types : Choose what you want to include in the sitemap. Namely articles, pages, projects, events.
Public Taxonomies : Choose to include categories and others in the sitemap. Be careful with duplicate content (I'm not a fan of including them).
Warning: you must be VERY careful to activate the sitemap of comments, keywords, images. This is VERY important, otherwise you will lose 5 to 15% of your traffic.
Check AFTER installation that all options are checked: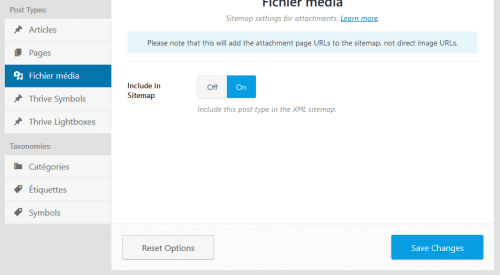 Then, 1 or 2 days after installing Rank Math, go to the Google Console ( https://search.google.com/search-console ) and check that the referenced URLs are taken into account and that they are not there is no decrease in the number of referenced URLs.
You go to the "Cover" menu, then click on the "Valid" button (in green), you can also click on the URLs in error.
You will then see the number of URLs referenced.
In my example, I had a drop in referenced URLs (installing Rank Math SEO), then an increase as soon as I configured the sitemap correctly.
Step 5: Optimization
Here is a section for you to automate some SEO tweaks.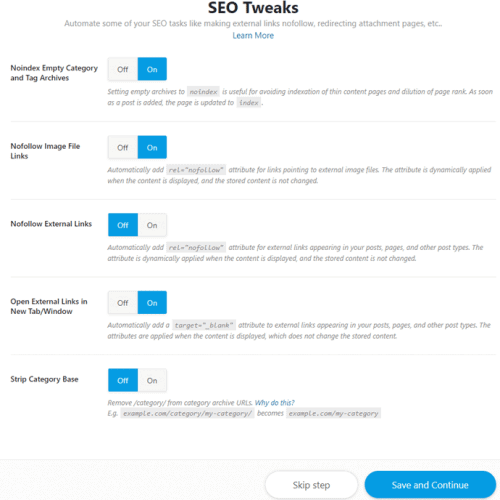 Noindex Empty Category and Tag Archives : Allows to put a noindex on empty categories and archives. When a post is published, the noindex tag will naturally be canceled. It is better to go through a Title and Meta> Category / Tag Screen setting.
Nofollow Image File Links : An interesting option to put a Nofollow tag on a link of an affiliate image for example.
Nofollow External Links : allows you to place a Nofollow tag on each link leaving the site. As much to tell you that it is an option to be avoided. It must be set to No (the no follow would mean to Google not to take into account the links towards sites mentioned in your articles).
Open External Links in New Tab / Window : Allows you to configure that all outgoing links are displayed in a new window or tab.
Strip Category Base : Remove Category from your URLs. I think it's okay to simplify URLs, and if a post falls into multiple categories.
Step 6: Yeh, it's over. In fact no!
The first part of the basic setup is completed, you can choose to display the SEO score in your pages.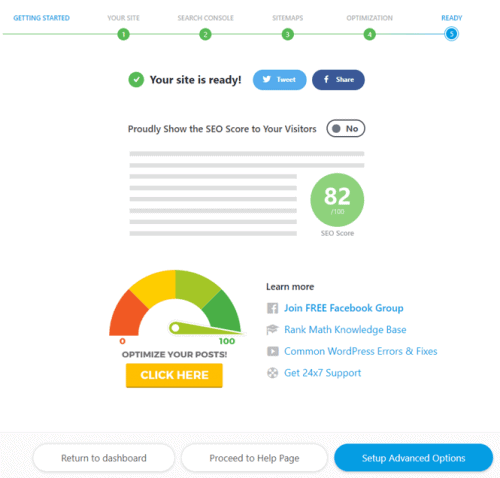 Did you think it was over?
Bah noooooon! It is now necessary to configure the advanced parameters!
Do you want to have an SEO optimized site or not? So we continue.
Step n ° 7: 404 monitor / 404 link management tool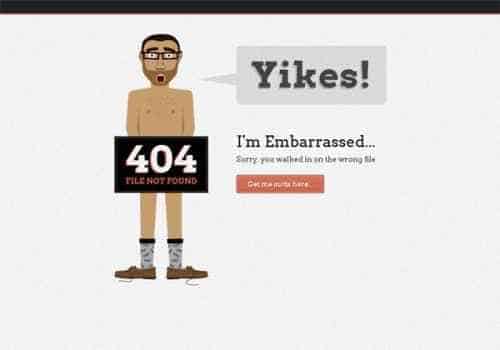 The 404 redirect function can be a very useful tool, especially if you have an old blog where you have made a lot of changes, modifications which are all possibilities of unintentionally generating broken links.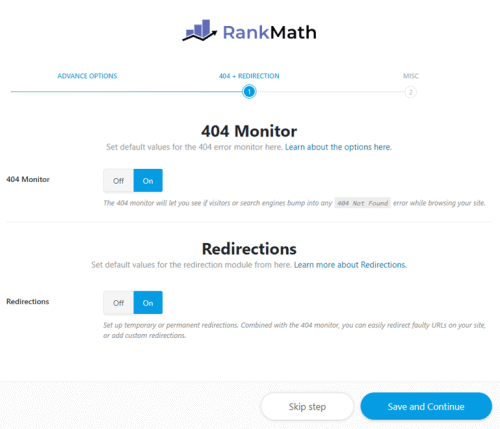 By default, the two settings are one of, I advise you to switch them to On.
404 errors kill the reading experience of your visitors, this is what happens when a user clicks on a link, and the page no longer exists …
The classic case: you wrote great articles, but some internal links are dead (you deleted an article, you changed an URL, you deleted an image).
By clicking on it, readers will find themselves on this beautiful 404 error page!
Frankly, they will run away, and they will be right!
Step 8: Miscellaneous/Miscellaneous settings
On this screen you can make various settings, which are nevertheless very interesting.
Add missing ALT attributes : Add ALT image attributes to images that do not contain them.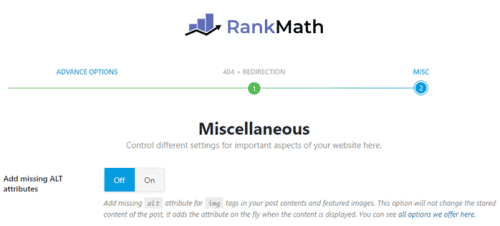 Rich Snippet : If I had to give you just one reason to use Rank Math SEO, it would be this option. This option will add structured data to your pages, articles, products and much more. Therefore no need to use a structured data plugin. A great option.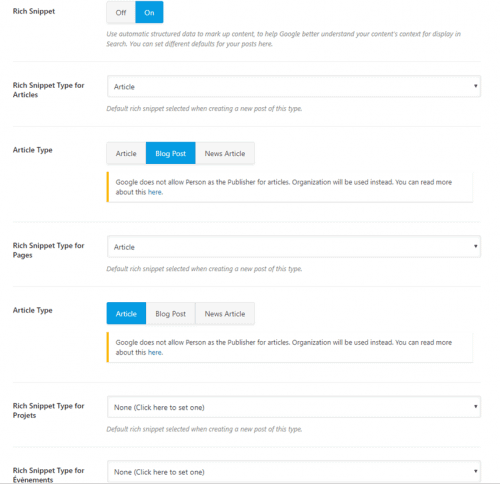 Rich Snippet Type for Posts and Pages: You can choose between 14 different structured data types. To be chosen according to the type of article or post created.
Article Type: Choose article for posts with relevant content on a specific topic. Blog Post for topics that persist over time. Choose News Article for time sensitive topics (like news articles).
And that's it, you have installed Rank Math SEO!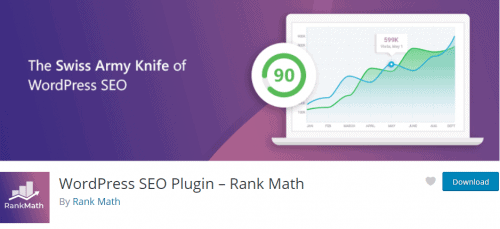 Here we are at the end of the Rank Math SEO setting.
Your plugin is configured to work best with general settings.
But it is possible to go further!