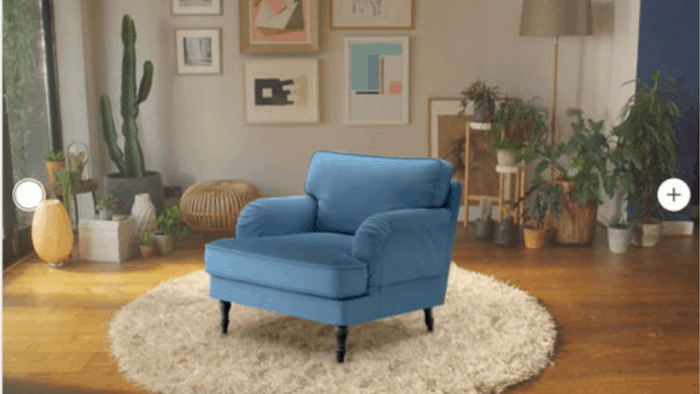 2020 has been an exceptional year. Store closures and health concerns have driven retailers to reinvent themselves and find new, innovative ways to sell.
The effects of the pandemic will likely be felt for a good part of the year to come, resulting in an acceleration of the retail trends listed in this article.
Without further ado, let's discover the 5 retail trend predictions that will mark 2021.
Growing automation of retail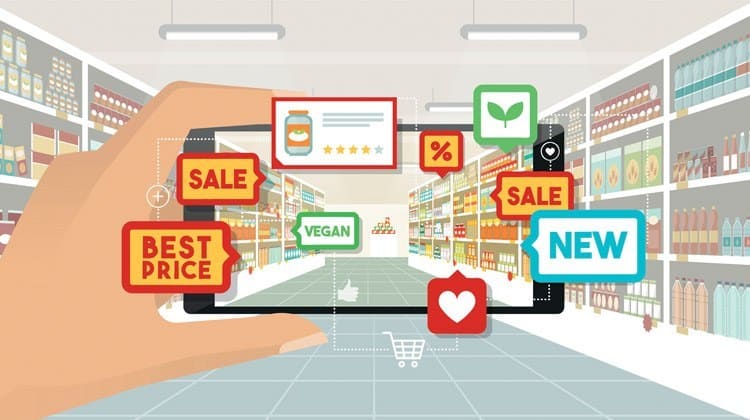 Artificial intelligence and machine learning are no longer just science fiction fields. The retail sector has generated more than 5.9 billion euros in investments for artificial intelligence systems, according to a study conducted by IDC, with estimated spending of 15.3 billion dollars by 2025.
By analyzing sales data to better inform demand forecasting and inventory management, AI could revolutionize retailer workflows in 2021 and beyond.
Leading retailers like H&M are already using artificial intelligence to more accurately predict demand for their products, enabling a more efficient supply chain with less waste – a particularly pressing issue in the apparel industry. 
Whether they are mid-sized or not, retailers having the advantage of having a mass of data at their disposal will be able to benefit from this investment in artificial intelligence. Retailers migrating to more advanced customer analytics and profiling tools to collect the data necessary for the proper functioning of artificial intelligence will be the big winners in this industry.
Inventory control and supply chain management aren't the only areas where artificial intelligence can help.
The retailers with an online store can use artificial intelligence via:
Of chatbots: using chatbots allows further customization of the online customer relationship. These automated assistants use machine learning to answer frequently asked questions, collect customer data, and act as an intermediary between users and customer service.
Personalized Product Recommendations: Chatbots can help drive online sales with personalized product recommendations based on user purchase history, and decrease cart abandonment through automated reminders.
Apps like Webotit and Heyday are already providing retailers selling online powerful chatbot integrations through conversational artificial intelligence.
Many retailers who have recently joined the eCommerce space are expected to increasingly turn to artificial intelligence and machine learning in 2021 to boost sales and improve customer satisfaction.
The rise of omnichannel
2020 was the year of omnichannel retailing, but that's nothing new. A 2017 study by Harvard Business Review found that 73% of consumers use multiple channels to shop.
With the global pandemic and store closures or restrictions on opening, retailers have had to turn to e-commerce. In 2021, this trend is likely to continue as retailers strive to balance their online and physical presence.
Despite the proliferation of eCommerce sites and the stranglehold of industry giants (such as Amazon), small retailers can still do well. A study conducted by the Cetelem Observatory has shown that European consumers are ready to show economic patriotism to support local retailers: the consumption of local products is considered a priority for 43% of them. A great opportunity for retailers deciding to engage in online sales to reach new customers.
With a more saturated market, retailers will need to focus their efforts on delivering consistent customer service, meeting the needs of their customers at every stage of the buying journey to drive conversions.
As the crisis continues, many retailers will have to invest in setting up a click and collect system to attract their customers back to the store: in the United States, nearly 70% of European consumers used click and collect before the COVID-19 crisis, a figure expected to reach 90% by 2021.
The major advantage for retailers and consumers? The click and collect system eliminates shipping and delivery costs.
For stores with an online storefront, there are several integrations available for setting up click and collection solutions. Retailers can also benefit from free click and collection solutions offered by eCommerce giants:
Cdiscount allows independent businesses to benefit from free access to the click and collect functionality and commissions reduced by 50%;
Solocal gives merchants free access to a click & collect solution as well as instant messaging with which they can communicate with their customers in real-time;
Rakuten also provides merchants with free click & collect functionality.
Purchases become virtual
Just because consumers can no longer shop as they did before, does not mean that physical purchases should be relegated to the background. Before the onset of the pandemic, the augmented and virtual reality industry was on the rise and should not see its growth disrupted quite the contrary. IDC, for example, anticipates an average annual increase in the market value of virtual reality goods and services and an will by 77 USD Billion by 2025.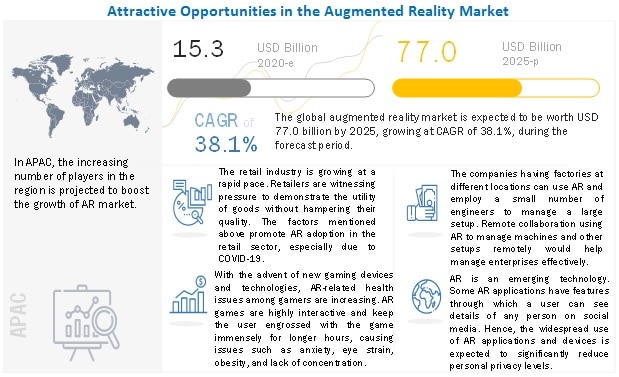 Virtual shopping gives retailers the ability to bring the in-store shopping experience to customers' homes. Everyone wins: Customers get the touch-sensitive retail experience they want, while retailers can make up for lost in-store sales.
Also, in an age when customers cannot physically experience their purchases, augmented and virtual reality allow customers to experience their products as they would in a store, giving them the guarantee that the product suits them.
This is particularly important for the ready-to-wear and beauty sector, such as make-up and clothing. Brands like Sephora are using augmented reality to let their customers try on makeup through their web app. The furniture sector is also fond of this type of initiative: IKEA has for example developed a catalog which allows the product selected by the customer to be viewed from his living room.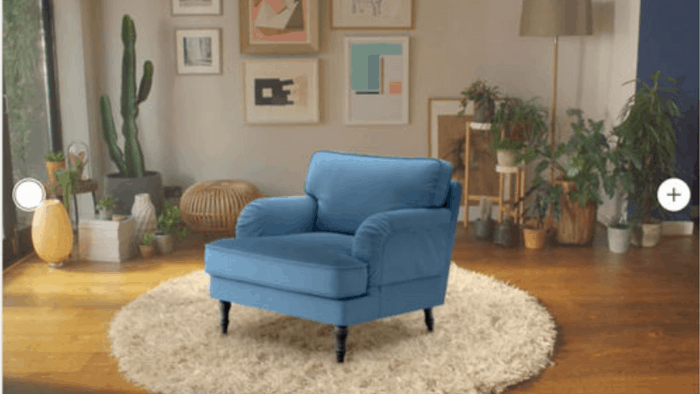 As these technologies develop, driven by the need for social distances and confinement, we anticipate that technologies that facilitate virtual shopping will become more accessible and more ubiquitous.
Retail takes a personal touch
Once offered as a luxury, personal shopping may become a more common selling phenomenon, necessitated by government-imposed lockdown that limits the number of customers retailers are allowed to receive on their premises.
A new approach to personal shopping thus gives retailers the possibility of offering a secure, original, and highly personalized customer experience: making purchases by appointment is very popular with consumers. Think about it. Who wouldn't want to have an entire store to themselves, with the full attention of a salesperson? 
By making personal appointments with customers online, retailers can also access valuable customer data that, in addition to facilitating tracking and tracing, can help them retain those customers through methods such as email marketing, thereby increasing the likelihood of repeat purchases in the future.
Before you start offering dates, you have to find a way to make them. Your appointment booking system should be easily accessible from your site and ideally should simplify the booking process – if it integrates with your point of sale system, even better.
The concept of "ghost" stores
Much like the concept of dark kitchens (or " ghost restaurants " ), "ghost" stores differ from traditional retail spaces in that they are often closed to the public. Their shelves are stocked only for online orders. 
Before the pandemic, they were mainly used by large food retailers to facilitate the processing of online orders in areas with high population density, without penalizing the stocks of existing retail spaces.
But COVID-19 has arrived, forcing retailers of all kinds to close their doors. Suddenly, " ghost " stores (or commonly referred to as "dark stores " ) became a way for retailers to pivot to a 100% delivery model, while still paying their staff.
The concept has been adopted by retailers like Majestic Wines or Whole Foods who have turned their stores into "dark stores" almost overnight, using their existing fleet of delivery vans to continue serving the public while ensuring safety. client.
Among the advantages of these stores, proximity to local customers. Orders are often fulfilled on a more local basis, from their point of sale, rather than a remote distribution center, making the delivery process faster.
As small, non-essential businesses continue to close their doors to the public, " ghost " stores can continue to be a way for them to stay profitable, without having to lay off staff or close their doors permanently.
No one can be sure what 2021 will bring
But if the last twelve months have taught us anything, it's that nothing stands still.
The best thing you can do as a retailer is to equip yourself with the tools to stay flexible and adapt quickly when the unexpected presents itself.