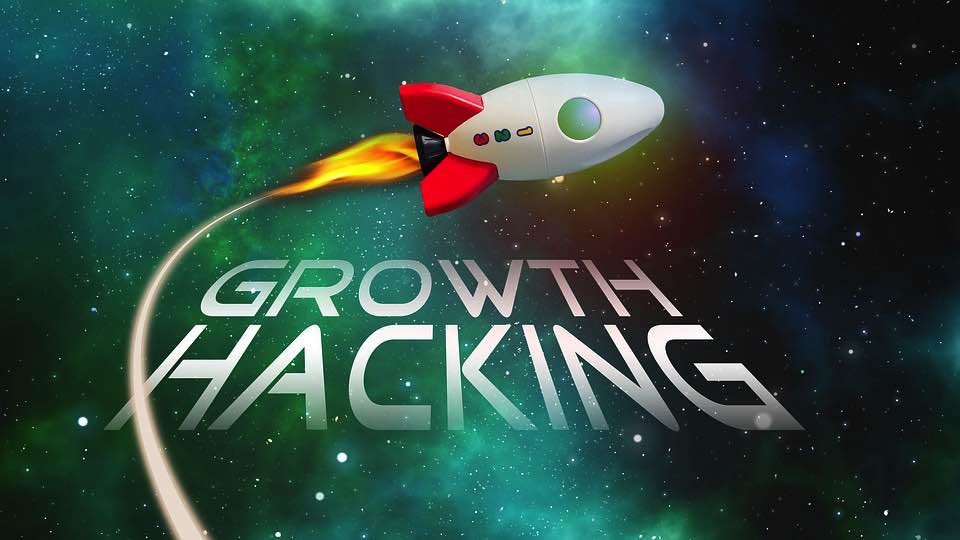 In the realm of start-ups, web marketing, and growth hacking, growth is king! Who could fault it, anyway? We all want our business to thrive and our revenue to take off as quickly as possible. We have dreams and we seize the opportunities that stand before us to grow and expand.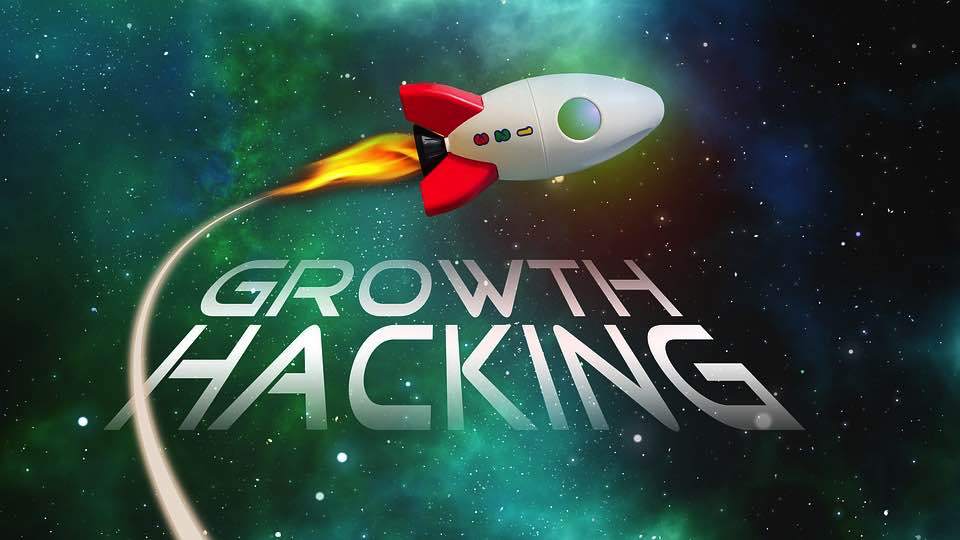 I have come across a lot of companies, whether as an employee or as a consultant. I have advised a lot of them, of all types, and whatever their size, there are faults common to practically all businesses that end up collapsing.
Most of the companies established in our landscape, and that everyone knows today, have taken years, sometimes decades to reach this stage of recognition and success.
Accelerated growth, supported by growth hacking techniques, is not bad in itself. But at what cost are you ready to grow quickly?
Already, what is Growth Hacking?
Growth hacking is a set of marketing methods used by web companies and aimed at the rapid pursuit of growth at any cost, with little means.
There are excellent experts in this field and I will not steal the show from them. There are also plenty of false prophets. Some articles on the subject amaze me with naivety.
There is often wise advice to create a Blog. Seriously? A blog? By outsourcing blog posts by the dozen for a few dollars a thousand words halfway around the world, you are sure to achieve tremendous growth… in 10 or 15 years!
Content Marketing is effective, indeed… but over time. Starting a blog is a great idea anyway, as long as you are regular, arm yourself with patience, and produce newsworthy content. Believe me, this takes more resources than you think.
If you want to explore the field of growth hacking, do not turn to the first pseudo guru who sells you a plan of exponential growth in 3 months in a Facebook video filmed in his room …
Here are the 6 deadly sins of growth hacking done without intelligence!
Sell ​​a product that is not finalized
If you want rapid growth, make sure you have a great product or service. Then learn how to sell it.
I have met too many companies in a hurry to start sales without having polished their product. No one wants to play beta tester, especially at a premium. I don't count the number of times I've been approached to help companies sell a broken product or service.
Growth Hacking doesn't work miracles. If the product is bad, then it is lost. You can benefit from the best marketing campaigns, take the best advice from the experts on the web and believe it very, very strongly, you will not survive.
You are not ready for sustainable growth if you are trying to sell the wrong product or targeting the wrong market.
You may try all the tricks you want, buy twittos with all your hands, collect thousands of email addresses, slaughter chickens and invoke all the good web marketing fairies, over time, your project will collapse.
Do not work on your marketing
Sometimes there is goodwill, but nothing has been studied. I participated in a launchpad bringing together several dozen startups. I was amazed at the number of actors present that day who had no precise idea of ​​their target or whose website was faulty and the message messy.
By working intelligently on your marketing mix, you quickly realize whether your idea is flawed or not.
And even a good idea is not enough! It takes more to reach your audience, to capture their attention, and convert your leads into customers.
Certain techniques can drive traffic to your website in incredible ways. But is it really what you need? Wouldn't it be more about attracting targeted traffic?
Even marketing agencies are no exception: ill-defined offers and targets, desire to target everyone and offer all services, without specializing, … The result is unclear communication for the customer who ends up looking elsewhere. 'he understands something.
Airbnb has developed a lot of growth drivers, but they haven't done so by reading on a blog that a red button gets more clicks than a blue button. They did this by having deeply defined their added value and understanding what their users wanted. They ran small experiments to validate their growth assumptions, and when they had something that worked that resonated with their audience, they'd repeat it over and over, as long as it generated quality leads.
Take the time to prioritize. We all want to jump into the arena, but make sure you've sharpened your weapons before that!
Your only vision is to make money
Why do you need a vision and what exactly is it?
A vision is the rudder of your business that tells you where you want to be one day. If your vision is limited to making sales, then I'm telling you: you don't have a vision.
Having a vision is incredibly smart to get people to join your business because it allows them to identify with you and your dreams. Indeed, this vision will shape the identity of your brand. No growth hacking technique can replace a well-established vision in the company.

Your vision is also what will help you roll up your sleeves in the toughest times, wake up motivated in the morning, and attract talent to your business.
As an employee, we want to join something bigger than our daily routine. We don't just want to "get paid for the work". We're all looking to be a part of something amazing.
If your vision is uninspiring, unclear, if you don't have a vision at all – or if you have a clear vision but you're not communicating it well – then you are pushing away all potential talent.
Your vision is the number one argument for why people should work for you. Try to make your vision tangible for people by talking about it and communicating regularly about the progress made!
The company's mission is something every employee should be able to say within three seconds as it describes what you work for all day. Your core values ​​are the secret ingredient in your organization, the tricky little trick for your competition to copy, but only if they are lived every day. There are too many companies that hang their core values ​​on the wall, but never live up to them.
Not only are your core values ​​useless, since they are not enforced, but they make your employees harbor even more resentment. That is why you should try to keep them alive and recognize and reward those who follow them. Make sure to regularly review your core values ​​so that they stay up to date with the style of your business.
Growth at the expense of people
I spoke about it recently in another article. When I was a graphic designer and I presented one of my works or when I showed some of my videos in motion design, a question came up regularly: "With what software did you do this?" As if the tool does all the work as if it only takes one click on Photoshop or After Effects to become a super pro.
The reality, the answer to the question "What did you do this with?" is: with talent and experience! No tool, however effective it is, can replace a human being. The great flaw of many start-ups is not knowing how to manage people. When only profit is put forward, you end up adopting a low-level HR culture.
The well-being and development of the team are largely underestimated in start-up companies. Most people see startups as centers of innovation and creative silos, and many of them undoubtedly are. But when you've burned down your team, innovation ends up taking a back seat.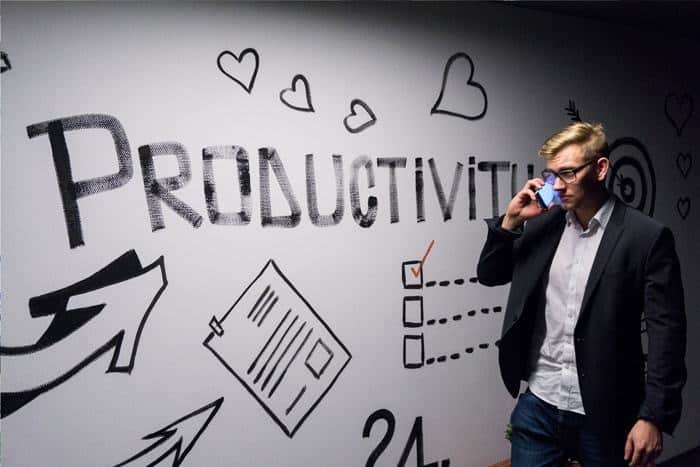 Rather than attracting media attention and resume offers, most start-ups struggle to survive. In these circumstances, there is rarely, if ever, time to experiment with new ideas and develop innovative concepts.
You are understaffed and he's overworked. How long do you think you can hold out? All efforts must be focused on things that have proven to be effective, otherwise, you will all soon be out of work. And it's this kind of philosophy that tends to not appeal to employees who have joined your business in the hopes of gaining unwavering creative freedom.
The basis of your business performance: take care of people and team performance, bring great people on board to improve your services and products, maintain happiness and satisfaction. It sounds like a boat, but I have come across so many companies whose turnover was making the head spin, to the point that no one knows the company well and everyone seems new.
In reality, HR is often hired far too late and remains understaffed for far too long, unable to fully perform its duties.
Companies that grow faster than their leaders
This is a somewhat rarer case but one that is sometimes encountered. Some companies have such significant growth (because everything was done right before) that they are growing faster than their leader. So slowly with Growth Hacking!
Not everyone is Zuckerberg, capable of carrying the meteoric evolution of Facebook without blinking too much. Certainly, he has known his little fears, his anxiety attacks, and that he made many mistakes, but despite his youth, he was able to manage his boat successfully.
I was reading an interview with the manager of an online store that quickly went from nine employees to more than 900. When asked: "The experience must have been exhilarating, did you like it?", He replies "No, I felt like we were drowning."
Exponential growth is good, but you have to have the mindset for it. On the other hand, it can sometimes weaken corporate culture. Leaders do not have the time to transmit and teach their teams.
The challenge is therefore to quickly and wisely choose the people who will support the manager, transmit his vision and the corporate culture. Again, HR is paramount at this stage.
Oversell
It's only natural that you want to praise your business with candidates and potential clients. Nowadays, the start-up world has become very competitive. To attract top talent, you need to show them exactly why they'll be happier sitting at a computer in your office, rather than in the office across the way. Yet many founders tend to go too far in selling their corporate culture.
It is the manager's responsibility to set clear expectations from the first job interview. Is your startup focused on employee well-being? Do you work flexible hours and insist on saying that you are all friends first and colleagues then (oh the family atmosphere)? If so, be sure to mention all of this in your job posting. I would be surprised if the position is not filled until tomorrow.
However, don't play casually when you're nothing but barely laid back. If you want to play it "young dynamic start-up" with a very cool atmosphere and your employees want you, then there is a problem (I knew that I promise!)
If you're the head of a start-up business, chances are you don't have enough money, work 12 hours a day, and are stressed out about trying. to find a way to keep the business going.
If so, you probably need someone as ambitious and visionary as you who is willing to work in a very intensive environment, constantly answer calls at work late at night, and never go out at 5 p.m. h.
Still, most startups worry when it comes to being perfectly honest about the job requirements. What if no one applies? The truth is, there are plenty of go-getters out there who aren't afraid to sweat, as long as it means they can be a part of something big. However, overselling this position is very likely to result in a lag that you and the newcomer will regret. Communicate who you are. No more no less.
Conclusion
Some processes take time and are not compressible. It is indeed possible to increase the growth of your business, but only if the foundations are solid. The foundations of a company that lasts are:
a studied and completed product/service that meets a need
a defined target and an elaborate marketing mix
a vision to build the corporate culture
special attention to the quality and well-being of its team
sustained and controlled growth
a brand image without artifacts.
When all of this is respected, then we can start talking about growth hacking.
The goal is to build a business that looks as good on the inside as it is on the outside. At the end of the day, you have to ask yourself: "Are we happy to grow in the business we are building?"