If you want to achieve a high ranking on Google with your website, then search engine optimization plays a decisive role for you. In addition to on-page optimization, i.e. all measures directly on your website, off-page optimization also has great potential when it comes to placement in search results.
Because backlinks are still one of the most critical factors for the ranking of a website on Google.
In this article, you will learn what exactly SEO backlinks are and what types of backlinks to avoid when building your link building profile.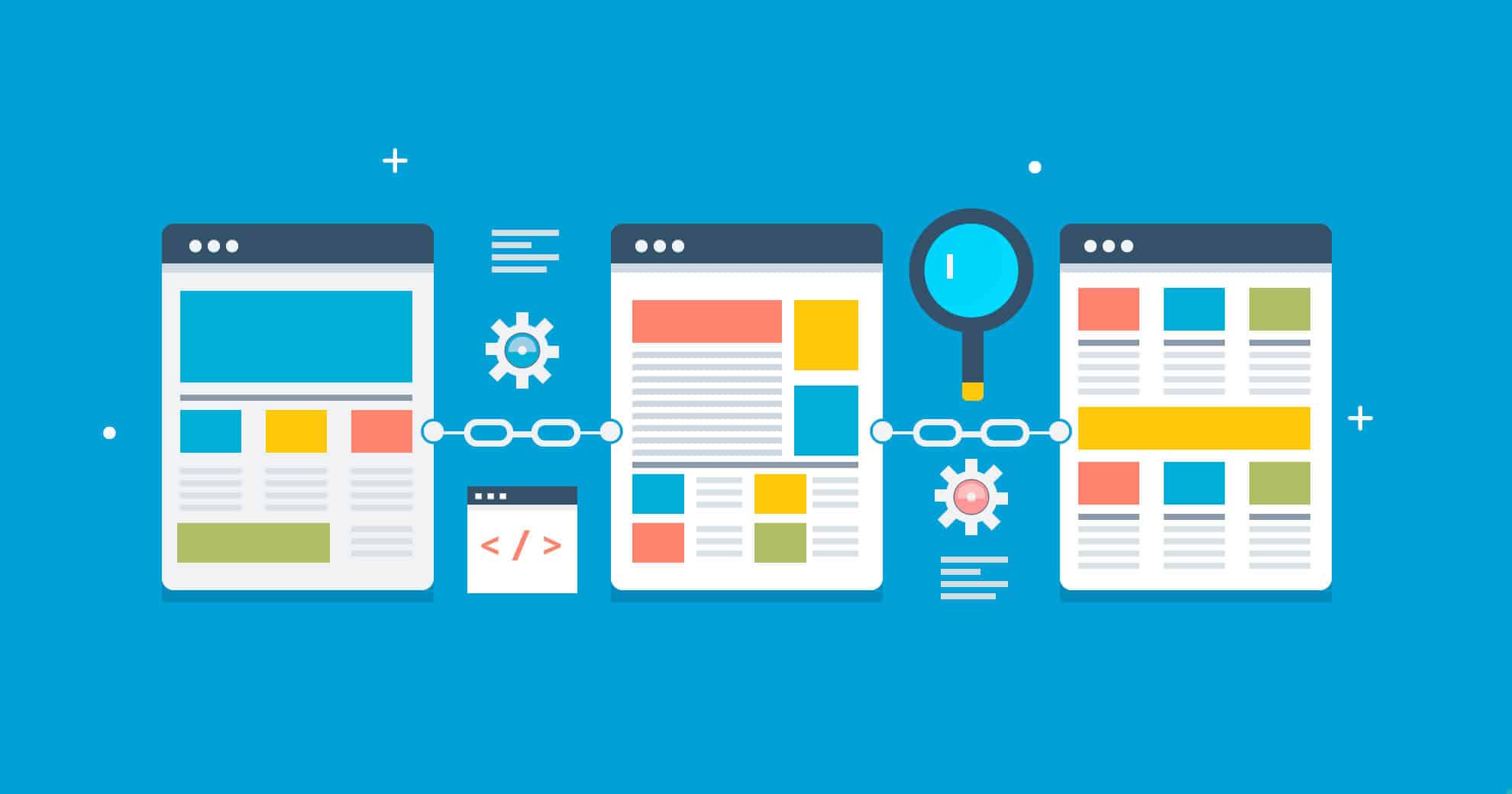 What are SEO backlinks?
A backlink is an external link that refers to your website. This link can be viewed as a recommendation from a website. With a natural backlink structure, an attempt is made to build as many qualitative and relevant external links as possible to signal to Google that your website is relevant to a specific topic.
The link building is part of the off-page optimization of the website and said all measures are taken to generate backlinks.
But not all backlinks are the same: When evaluating external links, the quality of the links plays a significant role. It is important to only build up the backlink profile with high-quality and relevant links.
Why is backlink building so important?
Links to a website can be seen as recommendations. Such a link shows the search engine that the page is recommended on a specific topic and must therefore be relevant to the topic.
For a long time, Google also regarded backlinks as recommendations and rewarded websites with many backlinks with high rankings in the search results. The rule here was: the more backlinks, the better. As a result, many website operators have bought links on different pages, often also on foreign pages that are irrelevant to the topic.
Google then adopted its algorithm so that incorrect and irrelevant links can be identified and the websites with such links are penalized.
SEO backlinks, which are a real recommendation and a topic-relevant link, continue to play a significant role in the Google ranking. With qualitative links, it is still possible to significantly influence the ranking on Google.
You should avoid these SEO backlinks.
To be able to operate a professional and qualitative link building, the linking sites should have authority and trust. Also, it is essential to remove links from flawed pages, which can lead to penalties on your website, or not set them up at all. Below is a list of the top seven types of backlinks that you should avoid.
1.Link directories
Link directories usually consist of several pages on a wide variety of topics with a large number of external links. However, there is hardly any content on these pages, so that the links cannot be assigned to an exact topic. Also, the content-free pages on Google usually rank very poorly, which is why the pages are classified as not relevant. Due to the wrong position in the SERPs, the link directories are only visited by a few users, and the bounce rates are very high. As a result, the pages and links are rated by Google as insignificant or even harmful. The link juice, i.e. the strength of the backlinks, is also very low due to a large number of links on these pages.
While this type of link building site used to be very popular, it should be avoided today. The irrelevance of the directories is carried over to the links and can lead to a negative rating by Google.
2.Article Directories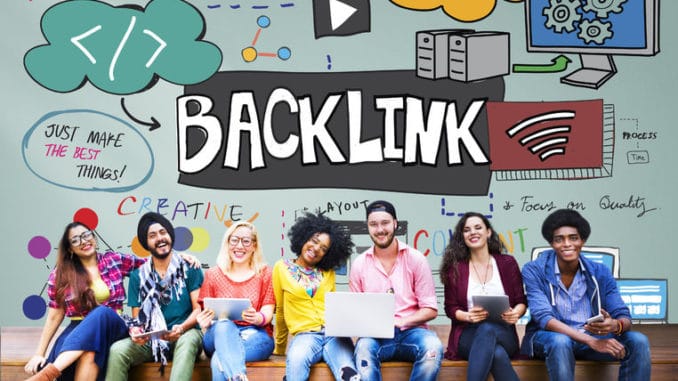 Article directories are characterized by the fact that they publish a large number of contributions and articles on a wide variety of topics. No main topic can be identified, and Google usually does not know how to assign these pages to any topic or search term. The consequence is that the article directories rank very poorly and hardly bring any visitors to the website. Also, the articles are mostly published without checking the content or grammar and have a lot of spam content. Backlinks should, therefore, also be avoided here.
3."Thin Content" and "Spam Content"
Both of these types are content that does not add value to the reader.
"Thin content" is understood to be very short or meaningless texts that hardly give the reader any information and are therefore not relevant. Often "thin content" is only used for the sale of SEO backlinks. Google, therefore, also classifies these pages as not relevant.
"Spam content" is spammy content that also offers the reader no added value. They only serve to spread spam or to influence the Google ranking, for example, with keyword stuffing.
In the meantime, the search engines can recognize spam techniques and spam content very well and punish these pages with low ranking positions.
Links to your website should be avoided by "thin content" and "spam content" in order not to be associated with spam by Google and Co.
4.Forums
Forums are usually not a reasonable basis for a successful backlink profile. Often forums contain spam, are out of date and lack an active community. Therefore, these links should also be avoided or removed as far as possible.
5.Backlinks from dangerous websites


Internet sites that contain and distribute harmful software or viruses are called dangerous websites. These pages often use dangerous links that direct visitors to other pages or that cause virus to damage them. Often the goal is to get personal and sensitive data of the website visitors.
If links from dangerous websites target your website, Google will likely perceive it as malicious.
The SEO backlinks are interpreted negatively and punished accordingly.
6.Backlinks from the PPP environment
Pages from the "Porn, Pills & Poker" area are referred to as PPP environments. Overall, these pages usually have a bad reputation with Google & Co., as some websites in this industry also spread viruses or harmful software. But even if this is not the case, you should be careful with SEO backlinks from the PPP environment. If your website also comes from the PPP environment, such links are usually unproblematic. However, if your website has nothing to do with the "Porn, Pills & Poker" area, the links should be removed as soon as possible.
7.Links from thematically or linguistically foreign websites
Links to pages with entirely different topics are similar to "thin content" or contributions from link or article directories: They are irrelevant – both for search engines and for users. Suppose the linked website has nothing to do with the original topic on the page. In that case, the website is unimportant not only to Google but also to the reader who doesn't get any further information on the original topic. This usually leads to high bounce rates, which can quickly be reflected in a loss of ranking.
In the case of pages from a foreign language environment, the division into good and bad backlinks is not always easy. There are undoubtedly other language pages that are relevant to the topic and also bring corresponding link juice. In any case, the relevance of the links should be carefully checked and the links removed if necessary.
Conclusion on link building
The development of backlinks is of great relevance for off-page optimization. However, there are a few things to consider when selecting the links. In link building, the quality of the SEO backlinks is much more important than the quantity. The links must be a real recommendation and come from sites with authority and trust. For this, the linked website must match the topic, provide sufficient information and offer added value for the user.
Backlinks from link and article directories, forums, "thin" and "spam content", from dangerous websites or websites from the PPP environment should be checked. If the linked page is not relevant for your website, the link should be removed.