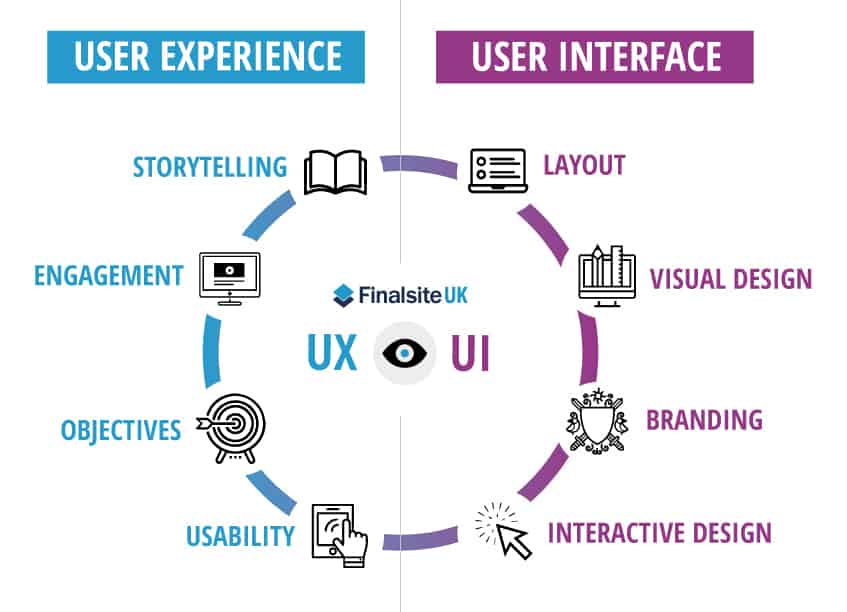 The hunt for the big projects and industrial orders is hardly possible without online acquisition. Many people are the first to look for potential project partners, services and skills on the Internet. Anyone who is not found for the search terms has to look it up. If you are located, you have to attract attention, arouse curiosity and generate trust … And that within 2 minutes!
A blog area enables important search terms to be saved. Here you can react sustainably to the increasing needs and demands of future project partners and clients. Also, all employees can take part in online acquisition!
Through B2B blogging, competencies can be expanded along with the technological and scientific roadmap. Simultaneously, it is easy to make employees globally both opinion leaders and main contacts in their research areas.
Acquisition on the Internet requires an independent website with a blog.
You know that for sure: Contact is rarely initiated through your website. The effort that employees have to put into updating the content does not justify the benefits. It is rather the exception that projects, project partners, or industrial orders are generated via the website.
Too many decision-makers, compromises, and restrictions implement online acquisition measures very time-consuming for scientific working groups.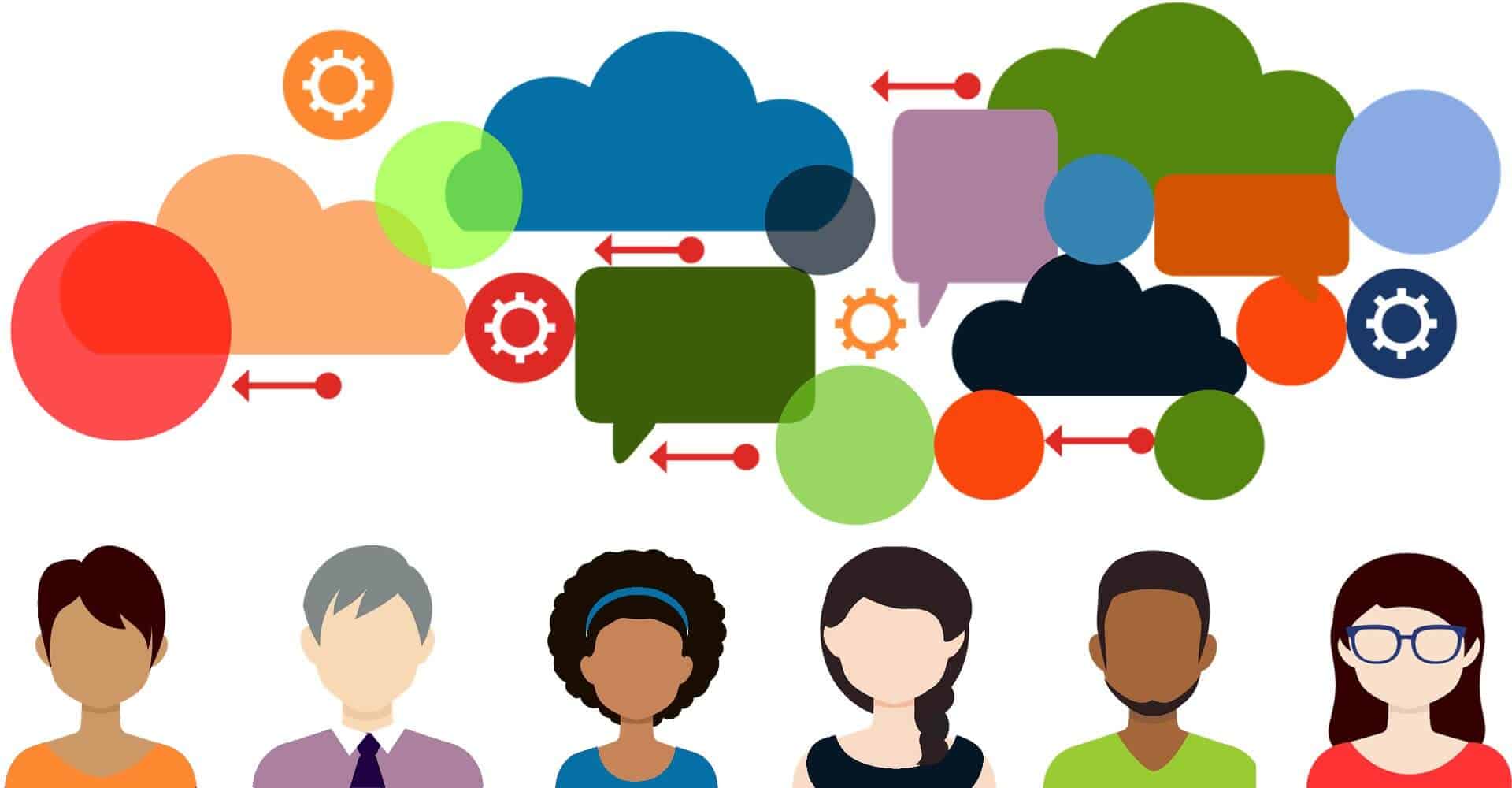 Google, Apple, MIT, etc. – all successful companies that dictate competition have their websites for sub-areas (landing pages for products, service areas, departments of different disciplines, research, service, etc.). These websites are tailored to the needs of the respective target groups.
This makes decision-making processes short when expanding or optimizing the website.
A self-sufficient website enables working groups, departments or institutes to react quickly to new online acquisition opportunities.
With a website, especially for online acquisition, there is the possibility of taking the technology transfer into your own hands.
Important keywords (search terms) can be claimed or secured through a blog area.
The own website keeps creating target group-relevant content for employees low and
maximizes Internet acquisition success.
The theory proves the usefulness of a blog.
Especially for scientists is a blog of particular benefit. One component of project acquisition on the Internet is "being found." The goal is the top position on Google – for certain search terms. The classification – who gets up and who doesn't, is subject to certain search engine criteria. They are essentially divided into two areas: relevance and authority. The bearing is sufficient to show that the research and development target group's online acquisition requires a blog.
The relevance can be influenced by a lot of content and a lot of keywords. The higher the number of a word (keyword), the higher its significance on the website (website = the entire website with all subpages> webpage is one page of the website.). Putting many keywords on a webpage is dubious and will go unnoticed by search engines in the future. Many pages are needed on which the keywords can find a place. Every page requires relevant content for the target group. When selecting the content and when designing and creating a website, static content is created. So the number of keywords can only be increased
when new projects, skills, technologies or scientific publications are completed on Pages for a search term.
Google and all other search engines count the words on a website. Thus – with enough content – the skin content will crystallize out at some point. The more often a keyword appears on different pages ( co-occurrence, co-citation ), the more precisely Google and Co. know about a website's topics.
There are even more factors that determine who is at the top of the SERPs (Search Engine Result Page). Two of them are the number of internal links and the anchor text (naming a link). This means for a website without a blog:
That all departments have to know the contents of each other to be able to link each other.
That the keywords of the colleague pages and their long-term goals must be known.
That all links among each other also have the correct anchor texts.
A very high effort in the conception and creation of the internal navigation of an institute website.
I know that the communication effort to implement the four things SEO-compliant is too high from practice. In short: the devil is more likely to invite you to eat ice cream.
By integrating a blog area, working groups
design the focus of your search terms independently,
take care of the implementation of the important SEO guidelines,
Gradually build up a pool where the regular customers and newcomers can find their way around, feel comfortable, and understand.
Over time it starts to be fun when you can be reached in top positions for important search terms, the phone constantly offers you new projects and can choose the client.
Corporate identity is a thing of the past for Internet acquisition.
The corporate identity (CI) approach pursues the concept of personalization, order and recognition and can also be counterproductive for internet acquisition. The publicly funded R&D uses the CI approach to science communication on the Internet. This makes life easier for the WiMa. You only have to deal with it when you are adding content. The rest that is necessary for the design of a website is organized centrally. This makes sense for the presentation of the institutes and is completely sufficient. But not for acquisition on the Internet.
A recognition value was a stage in the evolution of internet acquisition in the early phase of internet communication. The CI no longer plays a role in online customer acquisition. On the contrary, the CI and the corporate design's many disadvantages lead to the procrastination of consequential destructive errors.
The User Experience (UX) combines an intuitive (user-friendly) page architecture of a website with user experience's beauty during viewing. The UX was expanded to include target group orientation on websites and content marketing (target group-relevant content creation). At the time of UX automation, at the beginning of 2012, content marketing experienced its resurrection in web communication and has become an important basis for acquisition on the Internet – and in general, for increased visibility on the Internet.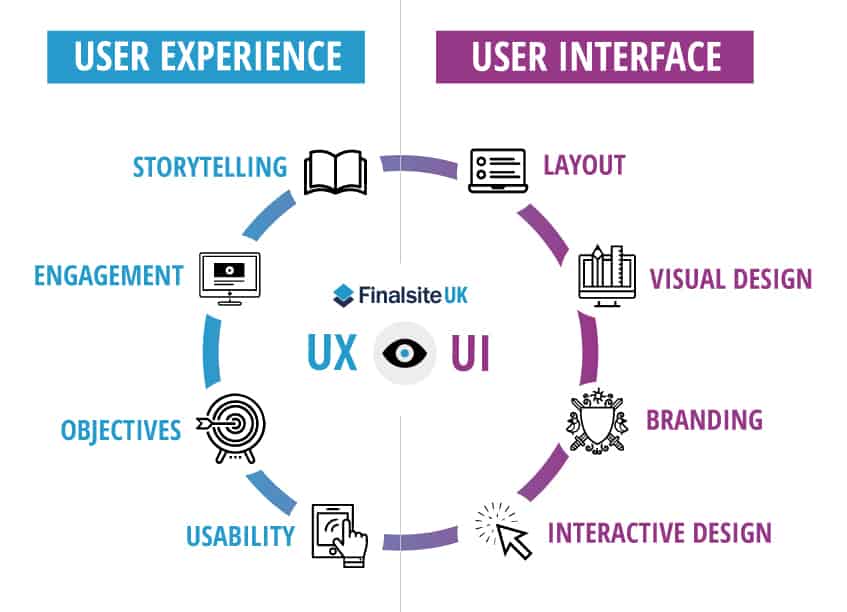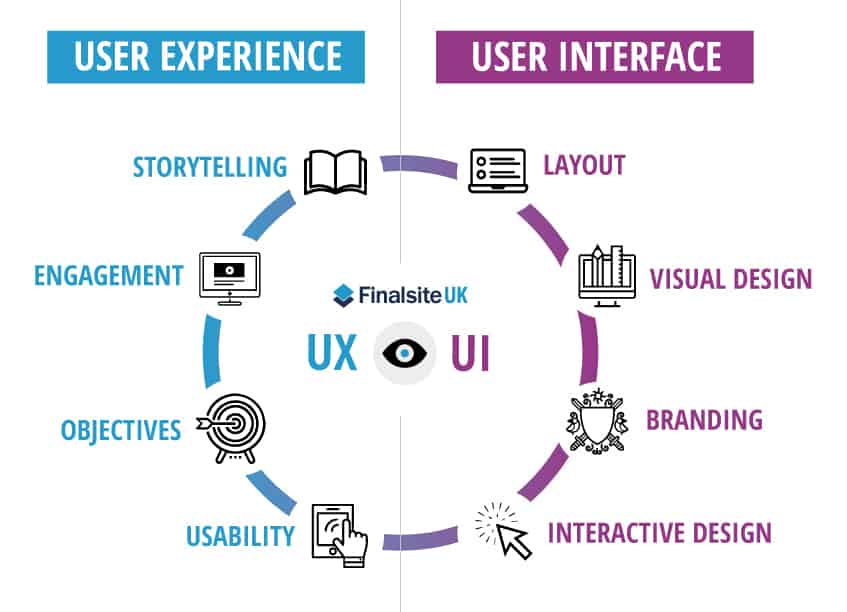 In the meantime, we have arrived at the CX – Customer Experience. At CX, cross-channel customer acquisition is paramount. An important goal of the CX is to build trust among future project partners and clients. Audience needs are prioritized from website design to the provision of useful and unique content. CX combines many internet marketing strategies. Also, the employees (employee friendliness of the internet acquisition measures), those of the research organizations and those of the cooperation partners are taken into account.
If an institution oversees new trends and opportunities for online customer acquisition, this can have devastating effects on Internet acquisition for working groups from research organizations. If a dynamic system is forced into a static structure and adapts to many different demands and requirements, high costs, inertia and ineffectiveness are inevitable.
Today customers and future project partners have to be enthusiastic to gain their interest and trust. Otherwise, the "good" projects end up with the competition.

The conditions for R&D are ideal for Internet acquisition.
The optimal conditions for research and development invite you to use the Internet. You reduce the workload for employees in project acquisition to a maximum-minimum. The potential is immense!
The high number of contacts and the many activities, and the high level of public interest make it easy for academic staff, working groups, and departments to highlight competencies and services to competitors and meet the international research competition with great success.
What is still missing is the knowledge and the affinity for Internet communication concepts and acquisition on the Internet. The future optimization of Internet strategies and structures will be a great success and not just chase after the trend.
Remember: If the Internet takes over the acquisition, you will have to write fewer project proposals! You can even use rejected project proposals ( project proposal marketing ) for internet acquisition if you do.
Multi-channel marketing possible with a blog
With multi-channel marketing strategies, many channels work on customer and project acquisition. Cold calling activities such as trade fairs, customer events, conferences and lectures, and internet acquisition activities can be combined into a common procedure.

Conference lectures, trade fair appearances, and product presentations can be presented but convincingly through a blog's possibilities. Cold calling methods can thus be quickly and easily combined with Internet acquisition measures.
The effectiveness of multichannel marketing campaigns is by far the highest. The effort of cross-channel online acquisition strategies is clear and can be taken over by employees after a corresponding "digital science marketing training."
Project acquisition and customer acquisition by providing relevant content
Project acquisition and customer acquisition are transported by providing relevant information to interested parties. At some points on the institute's website, competencies and services are indicated. Even project brochures are available for download. This is no reason for visitors and interested parties to trust the skills mentioned!
With a blog, you make your competencies credible and generate the necessary trust for the conversion from visitor to partner or customer. They create content and offer documents for download that are needed in the scene and helpful in day-to-day work. With 100 percent certainty, everyone is enthusiastic when unpleasant work tasks can be bridged and accelerated with well-prepared documents.
Advantages of a blog for an online acquisition
Advantages of a blog area on an acquisition website for online acquisition are:
Control of internet marketing measures,
Application of multichannel marketing,
The instrumentalization of search engine ranking criteria to increase the visibility of competencies, services, products, innovations, etc. (for example, through Cornerstone Content ) on the Internet
Quick reaction to changes in internet acquisition trends,
Internet acquisition is distributed to all employees> More time for the project work of the academic staff,
The measures can be implemented independently of the institute's existing Internet structures. Institutional, social and economic interests are taken into account.
Important success measures include content marketing ( some content marketing strategies for Internet acquisition ), search engine optimization (SEO), and science media marketing. All three lead to automatic purchases on the Internet. These three become much more effective in a blog area and in compliance with the appropriate SEO rules. Content marketing, for example, is only possible through a blog area.
A test:
Enter the core competencies of your workgroup in the search bar of a search engine … Make sure that you enter the search query as you enter the target group …
And are they listed in the top 5?
….
Yes, then read on anyway …
Services, competencies and innovations get into the top 5 of the SERP fastest if a blog is actively operated.
Blogging in the scientific field means a structured content creation oriented towards technological or scientific roadmap.
An editorial plan is required that functions in conjunction with a strategic roadmap.
For working groups or departments, this means an additional item on the list of a group meeting> definition of the editorial plan's content.
Research priorities and core competencies must be structured and defined.
Writing for the web is subject to different rules than the formulation of scientific texts and publications.
You have to be aware of your future research focus and react to changes in the competition!
18 reasons to start an online acquisition blog for research and development
Rapid response to new methods and measures for the global marketing of research and development. (For example, Science Podcast)
Flexible application of online marketing measures in the Internet marketing mix.
Automation of internet acquisition possible,
Increasing the visibility of competencies and services of a working group through the application of search engine optimization,
Independence from other decisions or decision-makers,
Securing research segments in the key technology areas and research fields of scientific working groups and departments,
Better networking with partners from research and industry/economy,
Use partnerships of colleagues or project partners to draw attention to your skills and services,
Building a goal-oriented online existence and presence that partners and customers will rave about,
Expand developer know-how, documentation of time-bound know-how,
Secure competencies for the future in the workgroup – despite changes in employees or expiring employment contracts,
Research work and development work by students and WiMa are permanently integrated into the online acquisition strategy,
Involvement of interns, trainees and students in the strategic roadmap and internet acquisition,
Employees benefit as an author and will be perceived in the future as a competent and opinion leader,
Development of opinion leaders in the respective research areas and services,
Institutes benefit from increased visibility on the Internet, securing research segments in a global science competition and the increase in the industrial quota,
Increasing the brand of an institute> You can't wave the service flag in front of interested parties often enough …
Quick training of new employees through tips and tricks or problem solutions and guidelines, documented in the science blog area.
Conclusion
If you want your phone to ring, and you are offered interesting and lucrative projects and assignments, you cannot avoid the idea of an online acquisition .
There are strategies and measures for online acquisition that are all the more effective when combined (multichannel marketing). To improve the customer experience, information for customers and partners must be centralized. That is possible with a blog area. The design of a blog is flexible, target group and future-oriented. Comparable to an information hub.
With a blog, you can link the scientific working method and the strategic roadmap's alignment with customer and project acquisition and relieve employees of project acquisition. You create a connection to customers and project partners and generate trust through competence.
Many tasks that scientific working groups like to leave to the department management – such as market analysis and customer analysis – are also on the groups' schedule at least once a year and create certain proximity to reality and the understanding for what is scientifically on the roadmap and about the economy is needed.
The project acquisition often permanent leave of the executive committee, department head or elected scientists. Everyone participates in project acquisition through a blog. From the apprentice to the students to the academic staff, everyone learns what is important.
Ergo: do it or let it do it! But don't miss your chance, because: the dogs bite the last!