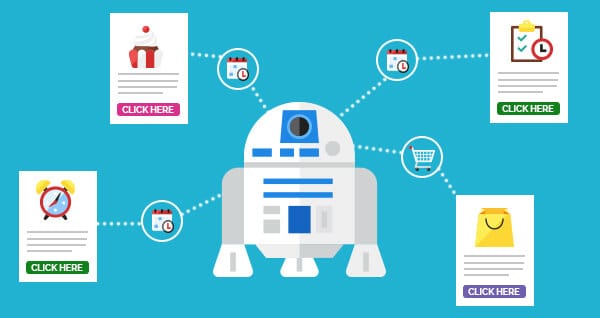 You only notice the myth surrounding marketing automation when you take a closer look at the facts. The complexity of the platforms favours the development of misconceptions, which then persist and become independent. This blog aims to dispel the myths of marketing automation and to show how marketing automation can achieve the best results for the entire company.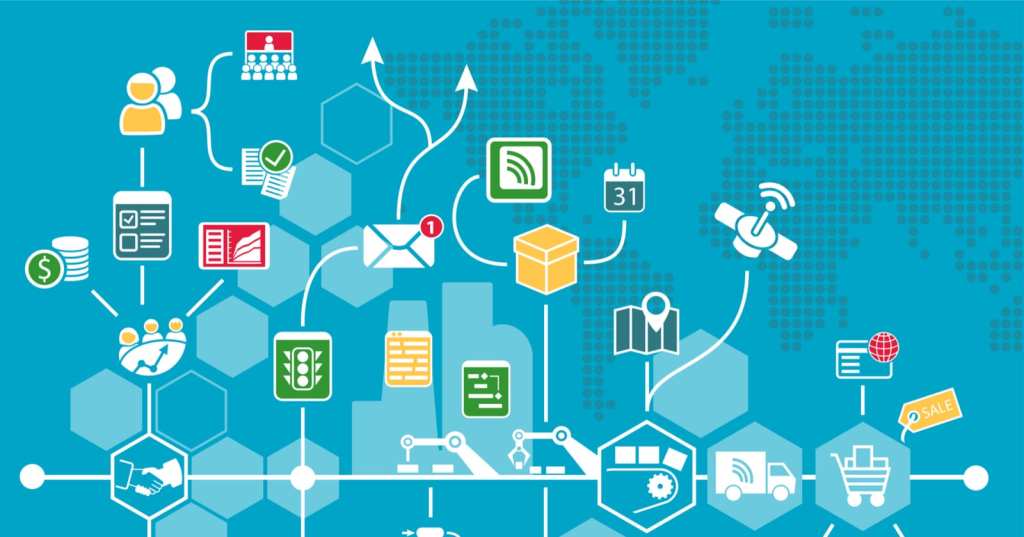 What is often said about marketing automation?
Many of the myths about marketing automation highlighted in this article have their origin in a lack of insight into the details or refer to information that is now out of date. Many a CEO or marketing manager then thinks, for example, that marketing automation is only for large companies. What was halfway true until a few years ago is merely wrong today: There are now enough providers on the market who specialize in the SME segment
Even small companies can now use marketing automation without having to spend huge sums on it.
The same applies to the common prejudice that marketing automation is too expensive. Even that is no longer correct today. The software is usually supplied in different package sizes so that every company can choose the scope of services that best suits it. A correspondingly differentiated pricing policy makes it easy to select the package with the optimal price-performance ratio. Well-adjusted and maintained campaigns also manage to recoup these initial costs in a short time.
10 Myths About Marketing Automation
Anyone who has already found out in our brief overview that they have fallen into one or the other misconception about marketing automation is in for a pleasant surprise. These ten myths circulate about marketing automation and in no way stand up to scrutiny:
Myth 1: Set it once and forget it
To set up a marketing automation campaign, you need not only a unified database, but also a carefully worked out strategy. However, the work is far from over with setting up and starting the campaign. Those who don't care about their campaigns but consider them to be a sure-fire success are not exploiting its potential. Regular checking of the settings, but also the key performance indicators, is an essential part of success. The available insights should be checked at precisely defined intervals to work out what can still be optimized. Because marketing automation works with large amounts of data, the software can provide statistically meaningful information in its reports. This is how companies find out throughout the campaign what works and what doesn't for their recipients. If the key figures are not achieved at the latest, post-optimization is inevitable.
Myth 2: Marketing automation can only do email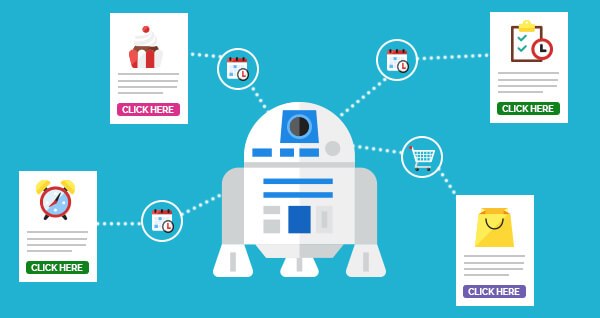 Even if email is the most commonly automated channel, marketing automation can do a lot more. The real brilliant disciplines of Marketing Automation include interactive forms, lead scoring, retargeting of paid ads (Google Ads / Social Media Ads), SMS, ChatBots, the collection of measurement data, reporting and much more. Many automation platforms also allow the automation of social media or working with individual landing pages. The built-in analytics of these platforms enables the analysis and full utilization of the optimization potential of the campaigns. Marketing automation has proven to be a way to work across multiple channels and not just rely on email. Companies that are already using cross-channel marketing benefit from automation additionally.
Myth 3: Marketing Automation = Spam Mail
Marketing automation has wrongly earned the reputation of being a spam slinger in some circles. In contrast to spam emails, automated emails always contain relevant information and orchestrated for the recipient, and that matches the personal customer journey. After careful segmentation, the recipients are allocated to those campaigns that match their interests. Also, all recipients have agreed to receive emails. All of these factors clearly distinguish automated emails from unwanted spam with no informational added value. Also, marketing automation only works successfully if the recipient is also addressed personally because of the high degree of personalization of the automated emails ensures a pleasant impression on the recipient.
Myth 4: Marketing automation runs alongside
When automating marketing processes, it quickly becomes apparent that change is inevitable. Too many processes are intertwined, and sales, in particular, are involved to the same extent as marketing itself. Marketing automation should, therefore, by no means be thought of as a side project. Instead, professional change management is necessary to accompany the change processes. The collaboration between marketing and sales is incredibly crucial. First of all, the processes for marketing and sales must be redesigned if this has not already been done before the start of marketing automation. The good news: once the change has been made, the entire company benefits from marketing automation from the resulting synergy effects.
Myth 5: Marketing automation is only suitable for lead generation
Of course, you can also efficiently win new customers with marketing automation, including targeted inbound marketing. However, the range of applications for this software is by no means exhausted with this one task. Automation can, for example, reactivate existing customers, arouse their interest in different products through cross-selling or in some other way encourage follow-up business. Because reactivating existing customers promises an incredibly high ROI, it is often automated. 
Myth 6: Automation fixes all marketing problems
The pure automation of ineffective processes is not the way to success. Instead, marketing automation reinforces the already existing success or failure. Strategies adapted to automation, efficient workflows and good content are the components of the recipe for success that achieves even more effective with marketing automation. Before automating marketing processes, they should therefore be subjected to a critical evaluation. Are the emails relevant to customers? Is the timing, right? Are customers interested in the content of the emails? If the basics are right, automation can start.
Myth 7: Marketing automation also works with a wrong database
The fuel of every marketing automation platform is data. This is why it is so crucial to the success of marketing automation to ensure optimal data health. They need to be unified, enriched and available in a central location to work efficiently with Marketing Automation. A lousy database must therefore, be corrected before automation. It should also be noted that marketing automation requires a certain amount of data as a basis to get off to a good start.
Myth 8: Marketing automation ends with graduation
Once customers have been won, marketing automation can make them even happier. Unique campaigns can ensure that new customers receive even more information about the product or service they have just purchased and thus understand it even better. Campaigns that take care of new customers after the deal not only ensure happy customers but also keep them excited over the long term. Satisfied customers, in turn, transform themselves into ambassadors for the brand and the product and thereby attract other interested parties.
Myth 9: Marketing automation is more comfortable than the manual process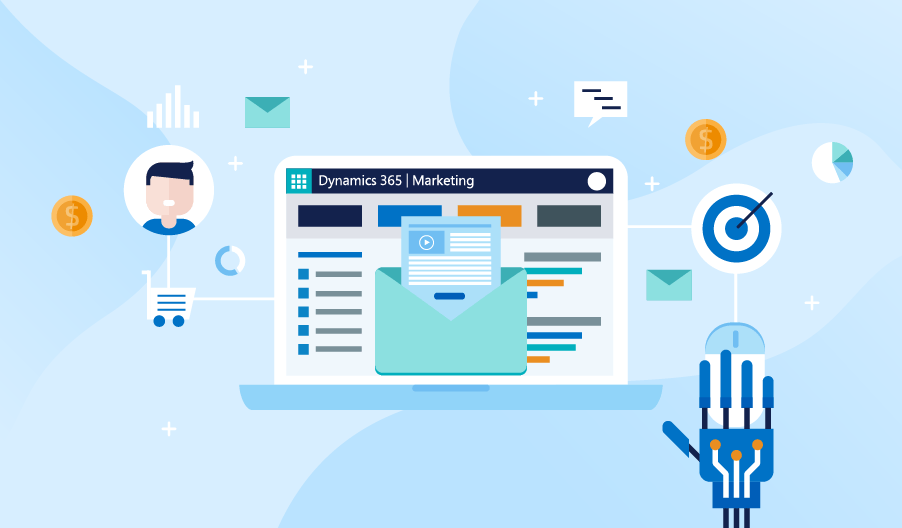 Marketing automation can save valuable time in many everyday business processes. This not only includes sending large amounts of emails quickly with a click of the mouse. The simplification or acceleration of organizational tasks is also one of the unique advantages of marketing automation. However, the resources that are freed up compared to manual implementation are very often re-tied to other activities that are related to marketing automation. This includes, for example, monitoring campaign performance, which in turn leads to optimization runs. Marketing automation only takes the recurring, error-prone work of manual dispatch out of the hands of humans; the maintenance of the new processes quickly reclaims the time saved.
Myth 10: Marketing automation only helps marketing
As already shown above and in our definition, change management accompanies the implementation of marketing automation to monitor the repositioning of processes. Since marketing and sales, as well as other departments, are more closely interlinked through the use of marketing automation, positive developments in marketing quickly spread to the different areas and ensure pleasant synergy effects. For example, automation can also provide valuable services in HR for the pre-selection of applicants, in media work or for internal processes such as onboarding new employees, etc.
The myth of marketing automation – get started professionally now.
Much of what is said about marketing automation is not accurate or is no more than a mere shorthand. If you don't just take every myth about marketing automation at face value and look at the facts, you will recognize the great possibilities that the automation of marketing processes and many other tasks brings.