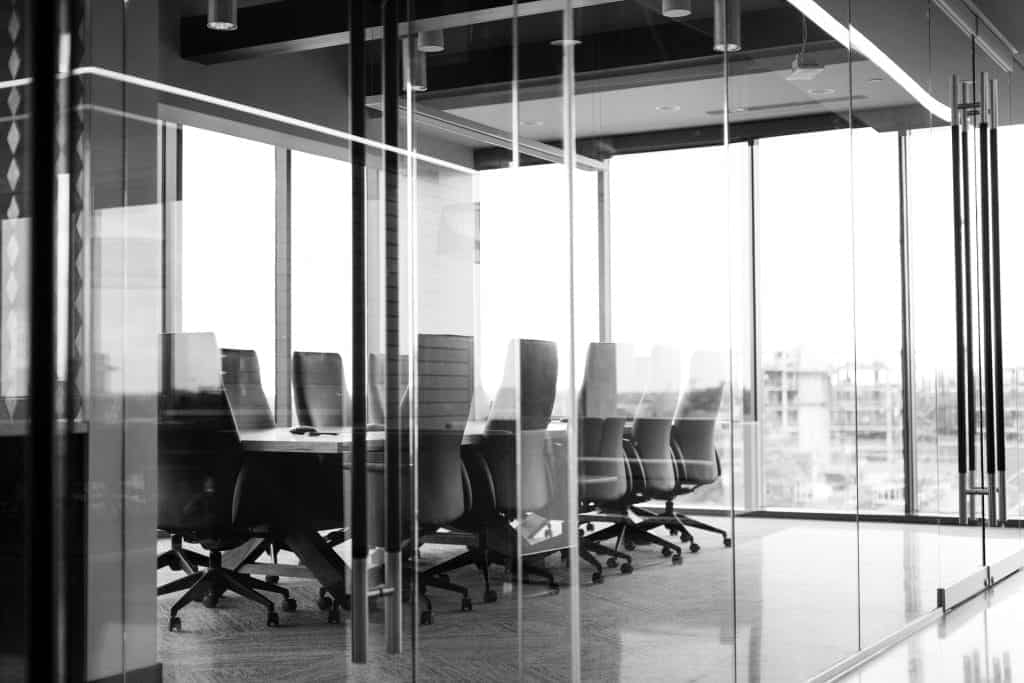 Nowadays, it is possible that professional careers can be embarked upon in a wide variety. The digital change, in particular, shaped this landscape and will probably not stop in the foreseeable future. Automation processes, special software and other tools not only simplify operational processes – new fields of work or jobs are continually emerging.
The way people work can no longer be compared with the possibilities of the past. To fulfill their tasks, many people now prefer to work independently of time and place. Employees and freelancers alike benefit from this model, but those interested in starting a company also receive additional incentives to take the step into self-employment.
the essentials in brief
The activity as an entrepreneur is not tied to any special training. With the necessary specialist knowledge, you can work independently in any industry.
The decision in favour of the company should be made carefully. Without a criterion that stands out from the competition, successful positioning in the target market can be difficult.
If you want to work as an entrepreneur, the choice of legal form is also crucial. Liability, the necessary capital and regulatory requirements vary for partnerships and corporations.
Definition: what is an entrepreneur?
The term "entrepreneur" can basically be used to define either a natural or a legal person. In principle, these are people who independently initiate a business and then lead it on their initiative. The risk to the capital and also to your person is, therefore, their responsibility.
In most cases, the reason for this step is the desired independence in combination with the urge for self-realization. Instead of continually implementing others' ideas, it is possible to put even sophisticated visions into practice. In addition to his responsibility, an entrepreneur acts on his account.
Advice: Questions and answers about the aspiring entrepreneur that you should deal with
Many people are interested in starting their own business. However, due to the lack of necessary know-how, many good business ideas are lost. If you want to become self-employed as an entrepreneur, preparation based on knowledge is crucial. However, this shouldn't be too difficult for you with our guide created afterwards.
What training is necessary to become an entrepreneur?
To become an entrepreneur requires two things – know-how and capital. If one of these aspects is not available at the start of the company, the start-up project becomes even more difficult. For this reason, you should ask yourself precisely whether you have the necessary knowledge in the field you are aiming for. Usually, those people who want to become entrepreneurs have achieved the status of all-round talents.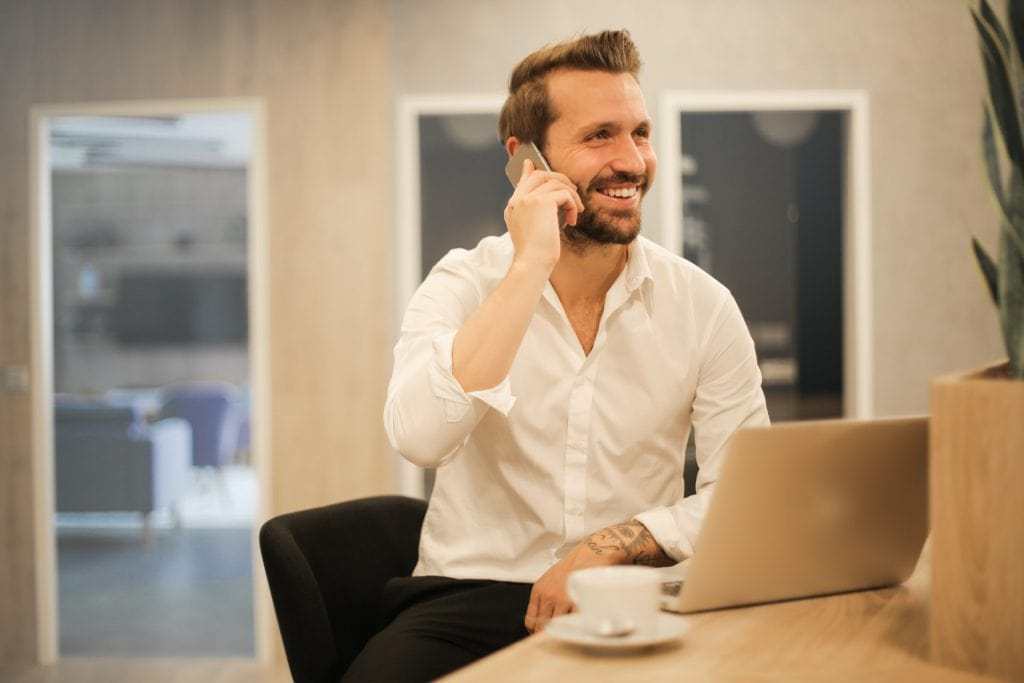 So if you're interested in entrepreneurship, you don't have to worry about having the wrong résumé. Highly qualified specialist graduates with a master's degree can become self-employed just as much as those who have completed an apprenticeship or vocational training. Even employees who earn something as self-employed on the side are represented to no small extent, especially nowadays.
As mentioned before, the know-how is an essential part. If you have gaps in knowledge combined with operational structures, joint founding with one or more additional people is probably the better option.
Even when the expertise is in place, moving from employment to entrepreneurship is a significant challenge. Here it is essential to acquire new knowledge so that you can run your business accordingly. Many people who want to become entrepreneurs like to rely on the motto "learning by doing." However, if you are not adequately protected, too significant risks may have a negative impact.
In this context, an honest self-assessment is required.
If you are not yet sure about corporate management, you can complete additional training courses. Even if there are many seminars and techniques available, the most versatile option is probably a degree. "Entrepreneurship," "Corporate Management," or "SME Management" is the bachelor's and master's degrees at many universities. Ideally, it would help if you also inquired whether there is a possible focus on your chosen industry.
What other requirements are necessary to become an entrepreneur?
Once you've made up your mind to become an entrepreneur, you're finally ready to start working. However, before the actual work begins, there are a few essential steps to take in advance. They serve as a prerequisite for ensuring that your ​​entrepreneurship doesn't go down in history as smoke and mirrors. To make planning a little easier for you, we have selected the essential points for you and then summarized them.
Developing a business idea
To become an entrepreneur, you must first ask yourself the essential questions about your future business. Industry, products and marketing opportunities are considered crucial cornerstones. Under these conditions, you must also become aware of the extent to which you can represent an asset for the selected market. If you don't add value or solve problems more efficiently, establishing yourself in your preferred industry will be challenging.
However, if you do not immediately think of a so-called "Unique Selling Point", there is no reason to despair. In this context, it can be quite useful to get inspiration from outside. Internet research may have been pretty good – but on-site visits can bring you a lot more. Long trips to the fields of innovation have already opened the eyes of many more well-known entrepreneurs. Instead of the typical tourist program, however, you have to look for clues seriously.
The creation of the business plan
The business idea should be thought out in as much detail as possible or roughly formulated in advance – you can only start thinking about the business plan once this step has been completed. It would help if you had such a utensil in any case – banks, investors and other business partners use this as a basis for seriously considering financial participation. Creating a business plan is also worthwhile for yourself – having a clear plan of the corporate philosophy can serve as a guide or motivator at any time.
Several documents are required to create a business plan. The first pages of your portfolio are the so-called "Executive Summary." You or your co-founder will present the business philosophy in a broad outline on two pages at most. If you can't put readers under their spell here, the business meeting will probably be over sooner than desired.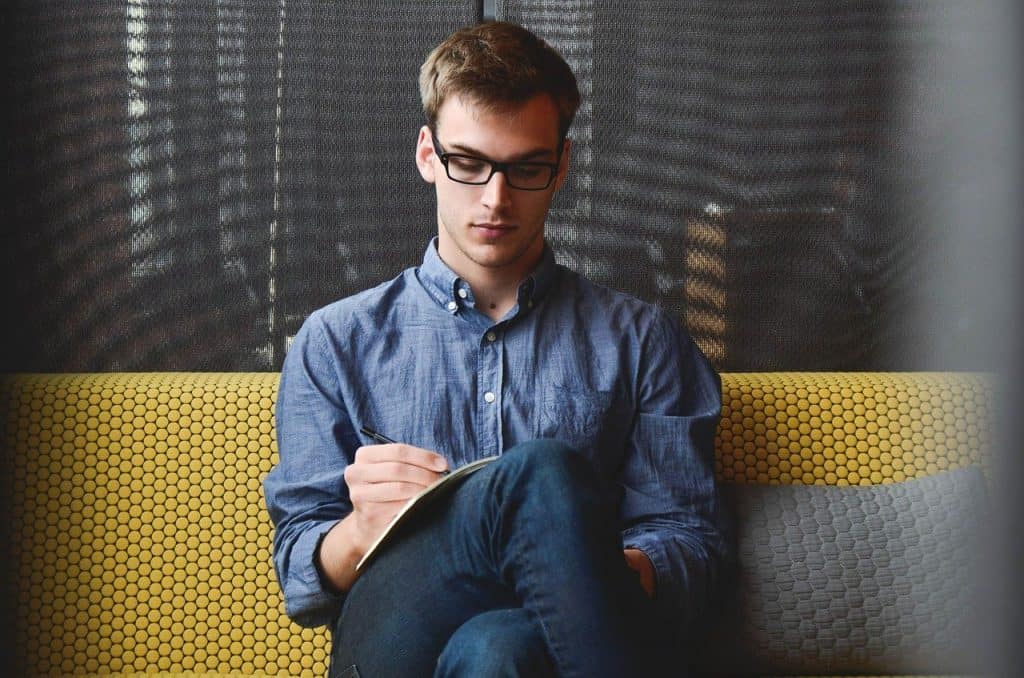 The business idea listing must always include essential cost structures such as those of purchasing and the necessary production. However, you have to explain the economic framework in more detail in the financial plan:
Sales plan: This overview shows the targeted net profits, i.e. sales minus operating costs. You can omit the VAT.
Cost plan: Building on the business idea's content, you have to go into more detail about your fixed and variable costs. The expenses associated with founding your company are also listed here.
Investment plan: In combination with setting up your business, you have probably also planned some investments to ensure success – a clear presentation of this should be found in the investment plan. Storage rooms, vehicles and machines are some examples of this.
Liquidity plan: In this plan, there is a direct comparison of income and expenditure made. The plan is only attractive for those months in which you can expect those developments. The planning usually takes place at monthly or quarterly intervals.
Financing plan: The financing plan goes hand in hand with the liquidity plan. Here it would help if you broke down how you can cover the resulting numbers accordingly. In this context, a clear distinction must be made between equity and debt.
Profitability plan: After you have forecast your sales, these must also be compared with your planned expenses. If the hoped-for long-term surplus does not materialize, you must be able to derive necessary cost savings from it.
Ensuring qualifications
This point has already been addressed in advance, but it has to be addressed again because of its significance. Both you and your co-founders are only well prepared for the start-up if the necessary know-how is available. Each sub-area is ideally carried out by only one person who can cope with the requirements.
In this case, it is also necessary to weigh up in a reasonable time or ahead of time. Specific specialist knowledge, such as business administration or corporate management, can be acquired on the side or more quickly. However, the basis is crucial. If you want to start a company that manufactures furniture, you should have passed the required master craftsman's examination.
The necessary equipment and the operating area
When you have worked through the points mentioned so far, the next step is to take care of your operational activities' basic requirements. Above all, it is necessary to find the right business space. When choosing, you should make sure that you and your co-founders can set up your company worry-free.
Technical framework conditions can also be an essential criterion for the decision on the location. For example, if you rely on fiber optic internet, it is worth checking beforehand whether the respective region allows such an installation. You also have to consider the use of loud machines. Under certain circumstances, this can cause problems with residents.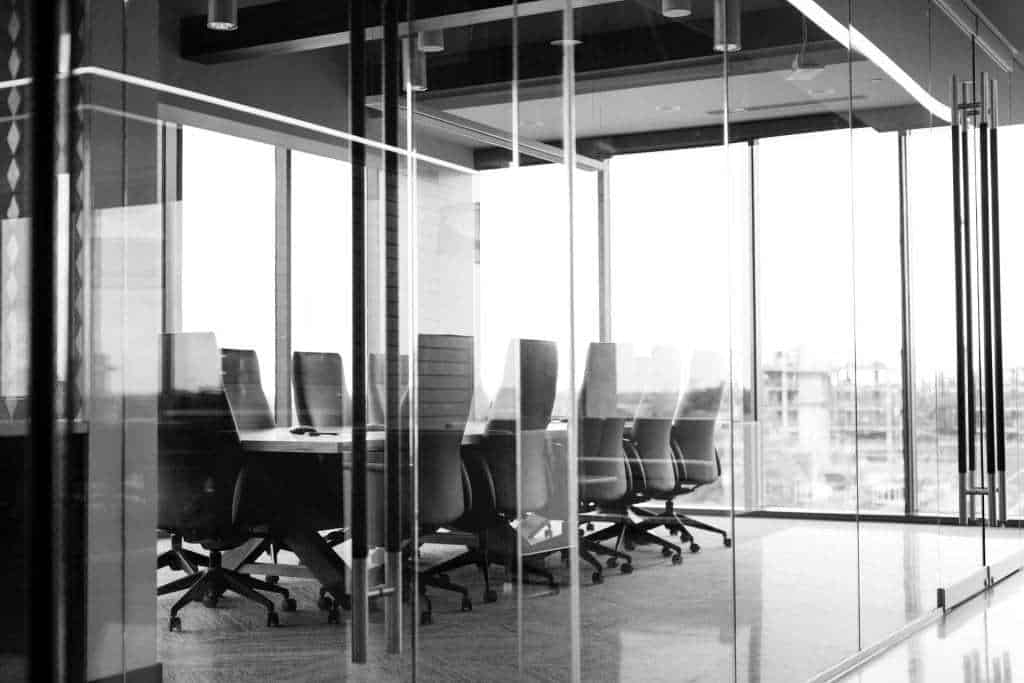 In this context, at least the necessary equipment for operation must be set up. PCs, the internet, copier and fax machines and similar utensils should be set up simultaneously as they move into the new four walls. The immediate business flow is guaranteed even if these devices are not purchased at random but following requirements.
Legal formalities
However, before moving in and starting everyday working life, there are still some official routes to be carried out. Becoming an entrepreneur also means registering yourself and the new company accordingly. However, we will then take a closer look at what is required for this.
Which legal aspects have to be considered by future entrepreneurs?
In combination with establishing a company, different legal conditions must also be observed in each case. Once you have taken care of it, you can implement the "Become an Entrepreneur" project carefree without having to look over your shoulder because of possible legal difficulties continually. For this purpose, you should observe the individual paragraphs that we have provided you with on this topic.
Step I: Choosing the legal form.
GbR, UG or GmbH? At first glance, it can be not easy to have to decide on the right legal form. In this case, however, it should be emphasized that you must not make the selection arbitrarily. The standard way answers essential questions in combination with your company:
liability
Finances
Limitation of Liability
Participation of the capital requirement
The selection is also crucial because the economic breakdown can be done differently. Only in some instances is it necessary for you to keep a balance sheet and an entry in the commercial register.
Most often, company founders in Germany choose either a sole proprietorship or a civil law partnership (GbR). If you select one of these options, you are entirely liable or with all of your assets. If you see too significant a risk in this, forming a corporation may be a better option. However, with a UG or GmbH, a minimum capital contribution is required – this amounts to € 25,000.
Step II: Registration of the trade
Any business start-up requires being registered with a wide variety of agencies. Regardless of the extent to which you want to become an entrepreneur – you have to carry out these steps in both full-time and part-time jobs.
The business registration must be submitted to your local authority – the information will then be forwarded to the commerce's responsible chamber. Participation and the payment of contributions is mandatory – the latter depends heavily on the type of employment you are doing.
Small businesses, in particular, can apply for exemption from contributions if certain conditions are met.
In some cases, it can also happen that additional, special permits, certificates or other documents have to be presented. Because of this, you should inquire in advance whether separate regulations apply to your industry.
Step III: Reporting to the tax office
If you want to become an entrepreneur, the topics of finance and taxes are particularly important. With the business registration, the registration with the tax office takes place automatically – to finally start your operation, you will also need a tax number. For this purpose, you have to report to the tax office separately.
If you plan to acquire customers abroad, an additional step is necessary. Since a sales tax identification number (UID) must not be missing in such invoices, it must be requested separately. You must also note this check number on your future tax returns.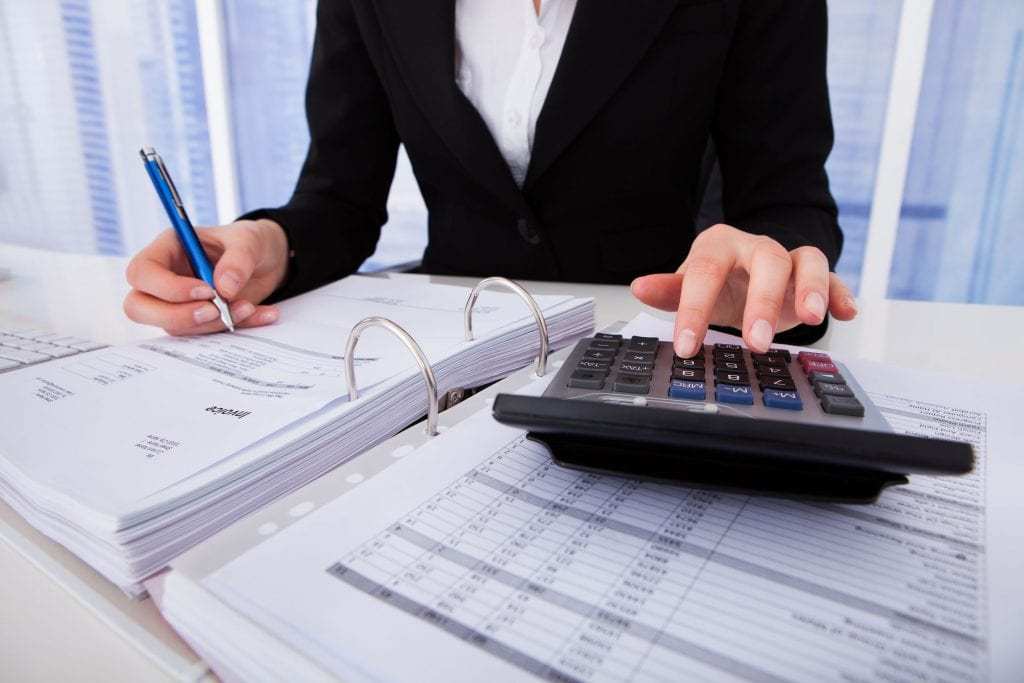 Step IV: Registration of property rights and licenses
The final step is mostly about protecting your innovation. By registering industrial property rights, only you can market the manufactured products and also use them economically. There are no limits in this context when it comes to recognition patterns – designs, logos, product variations are accepted within this framework.
Finally, it is also possible that an entry must be made in the commercial register. As a founder of a corporation, you are obliged to take this step. Freelancers, small businesses and also companies under civil law are excluded from this regulation.
What should additional tips entrepreneurs-to-be consider?
The points just mentioned are mandatory so that you can work as an entrepreneur in the future. However, there are some principles for all subsequent processes that you should keep in mind to achieve the company's goals. In the following, we have a few tips ready for you to give you an additional advantage.
Unusuality: ordinary, average, monotonous – many companies in almost all industries are endowed with these adjectives. For this reason, you shouldn't be afraid to try new things and stand out from other competitors. Today's outsider role is tomorrow's possible market leader.
Networking: Even the most successful entrepreneurs of this time depend on consistently profitable business relationships. That's why you should use every opportunity to get to know new partners and get them excited about your company. New ideas, additional markets and possibly higher capital can be profitable in any business situation.
Objective: To be successful, staying within your comfort zone is only seldom sufficient. Your own business goals shouldn't be unrealistic – but as ambitious as possible. Only under these conditions will you be able to find the motivation for large-scale expansion.
Especially for beginners in entrepreneurship, the distribution of one's services should receive special attention. Many young business owners are often so focused on manufacturing the product that this area takes too much of a back seat. To make a start as uncomplicated as possible, the planning of sensible sales strategies must be carried out in any case.
Thanks to which business ideas are entrepreneurship particularly interesting at the moment?
At the end of our guide, we want to inspire you a little. We have selected three innovative business ideas for you that make entrepreneurship today exciting in any case.
Tiny houses
The company, which is already suitable for the USA's masses, is now gaining increasing recognition in the German-speaking market. The miniature houses are an exciting alternative to the typical single-family home. Some models can even be transported thanks to built-in wheels – living and mobility have probably never been so closely linked as with "tiny houses".
Upcycling
Especially in those times when environmental protection and climate change play a unique role, companies such as "Upcycling" can contribute. Before your garbage is disposed of incorrectly separately, various works of art and everyday objects are designed. In addition to exciting sculptures, furniture and clothing have also been created.
Beyond Meat
The food industry is not immune to innovative business start-ups, either. The American company "Beyond Meat" is currently enjoying particular hype, as the meat substitute products, it produces come close to being confusingly similar to the taste and consistency of meat. The company, which is now listed on the stock exchange, now sells its products in German-speaking countries.
Conclusion
There are many benefits to choosing entrepreneurship. Time independence, being your boss and the potential of the innovation leader are particularly appealing aspects. However, there are also some risks associated with it. To not be brought to the edge of existence, you should not underestimate the importance of the extensive planning process.
By deciding to become an entrepreneur, there is also a significantly greater responsibility on your part. Legal frameworks affect you, your co-founders and possibly even employees. The start-up of a company can thus develop into a significant risk project – on the other hand; your potentials are much less limited in the event of success.