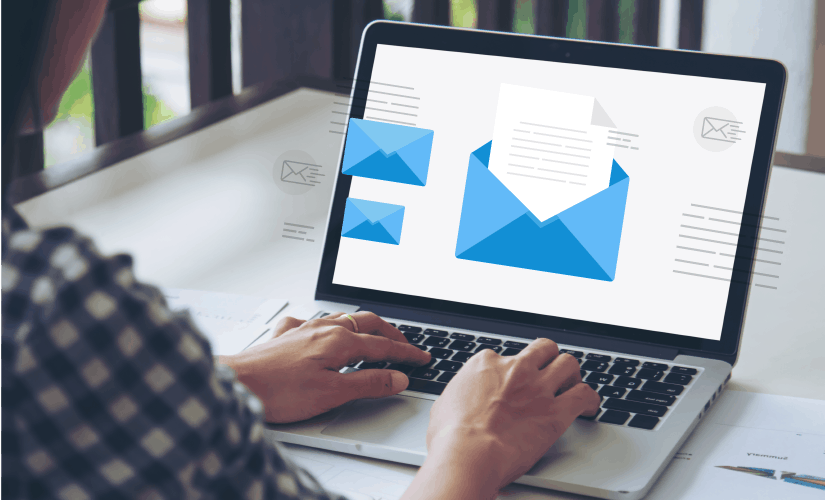 What was once the sales letter is now email. Compared to the classic message, however, email marketing offers you far more advantages and freedom of design. You can address your customers and prospects much cheaper and more personalized, the wattage is lower, and the success is measurable. In this article, you will find out what is essential for you to be successful with your email marketing campaigns and what you need to consider.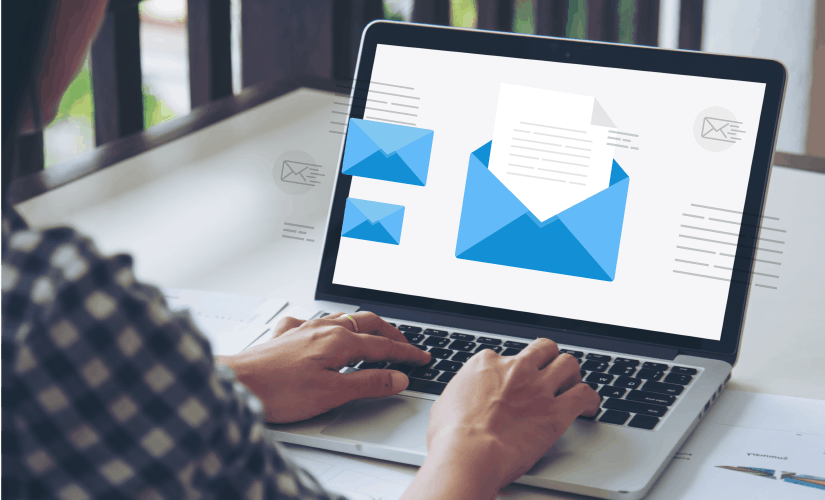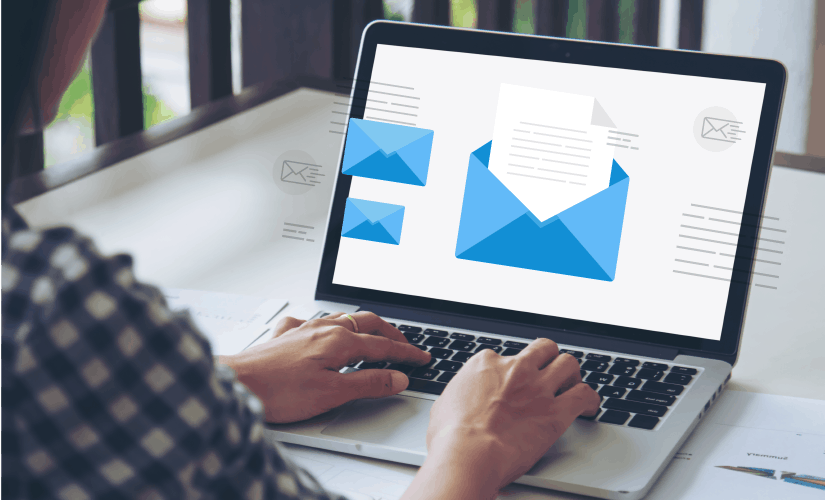 1.Types of Marketing Emails
1.1 Service mails
Do you send service emails in which you confirm receipt of the order or the dispatch of the order, for example? Then, if possible, set up these emails so that they are sent automatically and promptly in response to your customers' behaviour. Since recipients open them very often, it is worth adding advertising for other products or attractive offers to the shipping confirmation.
Important note: To be legally on the safe side, make sure that you have obtained the consent of your users in advance for advertising content in order confirmations, invoices and the like. This also includes customer satisfaction surveys.
1.2 newsletter
Do you send out a newsletter, for example, every month? Then you can use it to inform you about current topics or new products and services. Or you can advertise exclusive discounts and promotions that your newsletter subscribers can take advantage of.
2.Gain subscribers
Before you can get started, of course, you need to get subscribers to your newsletter. To receive as many email addresses as possible, you should place the newsletter registration visible on your website.
Also emphasize the advantages: What can the recipients expect when they subscribe to your newsletter? For example, do you get a voucher as a thank you for registering?
Note: In one of the mandatory fields, only ask for the email address required for sending the email. Further information, such as title and name, must be voluntary!
Another option is to ask your customers who, for example, place an online order on your website, for the email address for the newsletter at the same time. Also refer to the advantages such as: "Stay up to date" or "Receive exclusive offers by email".
Please note, however: your customers must actively check the box to receive the newsletter to signal their consent. Other methods, such as preset ticks, are not permitted!
3.Legally secure email addresses
During the registration process for your newsletter, you must ensure that you are allowed to write to your existing and potential new customers with a promotional email. For this, you need the consent of the recipient. Use what is known as a double opt-in procedure to be legally on the safe side:
Your customers and interested parties enter their email address here. You will then receive an email with a link. By clicking on the link, they actively confirm that they want to receive emails from you. Document each consent by recording the time of registration and the time of registration confirmation.
In the beginning, your email distribution list will probably contain a few addresses. So it sounds tempting to buy email addresses. There are already numerous providers for this. However, refrain from buying addresses, because it is legally not flawless! Also, the recipients will most likely ignore your emails for lack of interest or delete them directly. In the worst-case scenario, you will receive an advertisement.
4.Success factors
4.1 Create email distribution lists according to target groups
If you have further information about your recipients, for example, product interests or personal characteristics, it is advisable to create different distribution lists for them. For example, suppose you are an online shoe store with information about the gender of your email recipients. In that case, you should ensure that male recipients receive recommendations for men's shoes and female recipients receive requests for women's shoes.
4.2 Formulate compelling subject lines
The subject is vital because it has to make the recipient curious about the content of the email. If you cannot convince her, your email will not be opened or will be deleted immediately. Use up to 40 characters to write briefly and succinctly what the readers can expect from your email.
Note: The subject line is not always displayed in full on mobile devices. You should, therefore make sure that the most important words appear at the beginning of the subject line.
Above all, questions, exclamations, calls for action or limitations of promotions arouse attention: "Do you already know our new savings package?" Or "Last chance: Our 10% discount is only valid today!"
Do not use the company name or the term "newsletter" in your subject lines! The company name should already be in your email address. The time "newsletter" is more of a deterrent and devours a lot of characters that you better use for more creative content.
In general, you should test different subject lines and compare the opening rates of the emails. The open rate is the ratio between all recipients and those who opened your email. This allows you to find out what interests your readers and optimize the subject lines accordingly. Standard tools offer corresponding options for A / B tests.
4.3 Use pre-headers
The pre-header is the line of text that is displayed in the inbox below or next to the subject line. You can also use these to arouse the email recipients' curiosity about the content of your message. By default, the first sentence of your email is displayed here.
Note: Many email marketing tools offer the option to adjust the pre-header manually.
4.5 Structure and design elements
For a successful email, the trick is to find a structure that is clear and correctly displayed on all devices. So think in advance what needs to be included. The fewer "frills", the easier the implementation.
Images
Suitable images play an essential role in the design of your emails. By using product images or images that illustrate your service, you can better promote it. Another advantage is that images are processed by the brain faster than text and can convey emotions more easily. So think about what you want to say with your pictures. Each picture should be large enough to be easily recognizable regardless of the device used.
Also, you should note that many providers do not load images or graphics in emails by default. The recipients then first have to "activate" them with a click to have them displayed. You should therefore add alt texts to the images that describe what can be seen on them. These are shown immediately when the email is opened.
Fonts & buttons
Also, check whether the fonts and buttons on mobile devices are big enough. The call-2-action buttons on your website – usually the most essential elements in the email – should be highlighted in colour to draw the reader's focus to them. Use it sparingly, however, because too much distracts unnecessarily. Similar to the website: "Less is more!"
Tip: Make sure to also put the essential elements at the top of your email, as many readers will not read it to the end.
4.4 Interesting content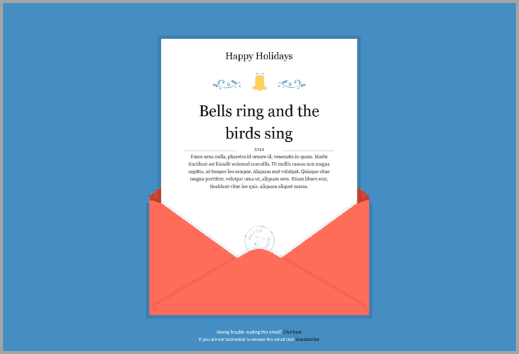 Similar to the subject line also applies to the content of your emails. While information is in the foreground in service mails, you can write more promotionally in newsletters. In doing so, weigh up which ratio of data and advertising is compatible.
Finding a topic
First, think about which topics your readers are interested in. If you are unsure, you can test different topics and find out the interests of your recipients based on the opening and click rate. If you have found current events or news, you can publish informative articles or blog entries on your website and then refer to them in your newsletter. Or you can select your company's products and services that you would like to advertise specifically. Discounted offers and information about new or available products are usually of particular interest to users.
Creative teasers
Convey the key messages to your customers creatively, but as thoroughly as possible, in so-called teasers. Teasers are short introductions to the topic which, via a link at the end, lead to the more complex texts or order pages on your website. The links should be visible to the recipient. Formulate a call to action here such as "Secure your discount now" or "Inform now".
Good to know: It is also possible to address your customers regionally within the framework of email marketing: When registering for the newsletter, ask that interested parties voluntarily provide their postcode or place of residence. So you can cluster your customers locally and write to them more personally (for example, email recipients in Bavaria with a "Grüß Gott"). This is particularly useful if, for example, you want to advertise campaigns, celebrations or trade fairs in specific cities to attract your customers to your business.
4.6 Responsive email design
Around half of all emails are read on mobile devices. If your newsletter is not displayed in a mobile-friendly manner, you can assume that your recipients will delete it or that they will even unsubscribe entirely. Optimize your emails for all devices and formats of laptops, tablets and smartphones. Select a software provider here who offers templates as standard that are optimized for the essential tools and email providers such as Outlook.com, Gmail.com, Web.de and Gmx.de.
Standard software tools also offer preview functions. It is advisable to recheck the email for the various devices before sending it for the first time. Most providers already include a specific selection of preview options. Professional email testing tools such as litmus can be used to check the display on other devices.
4.7 Appropriate shipping time
If your recipients are private individuals, your email is more likely to be read early in the morning, in the evening, or on the weekend. If, on the other hand, your recipients are entrepreneurs, your emails will sometimes be read during working hours. Adjust the email sending time to the reading behaviour of your target group. Try out different days and times and then compare the opening rate.
5.Email Marketing Software
Even if you only have a small group of recipients, it is advisable to set up your email marketing professionally from the start and to use suitable software. Because with an email tool, you have significantly less administrative effort. Among other things, you can set up subscriptions and unsubscriptions to be automatically entered in your email distribution list. The recipient list can also be sorted quickly and efficiently according to specific criteria. This makes it easier for you to break down into target groups.
You can also put together your emails using the modular principle using a template. The providers of email marketing software usually provide different variants here free of charge. All you have to do is fill it with text and images. In this way, you can ultimately create and send emails and also measure their success. Because the programs also show the opening and click rates, among other things.
Frequently used applications:
These tools are free of charge up to a certain number of email recipients.
6.Avoid these five mistakes
6.1. Lack of care: spam mail
Email providers have guidelines for filtering out spam emails to protect recipients from unsolicited advertising. Also, the providers take the complaint rate into account. This means that here it is checked how many of your emails were marked as spam by the recipient. From a specific number, they may be no longer delivered.
Therefore, make sure that you do not write your subject lines in excessive advertising! Avoid capitalization, several consecutive exclamation marks and the word "free of charge". Emails are also often automatically directed to the spam folder if they contain incorrect HTML codes. Therefore only send emails with correct programming and avoid spelling mistakes.
6.2 No imprint
An imprint is mandatory for promotional emails. Because the recipients must be able to recognize what kind of email it is and who it came from. Conversely, an imprint in service emails is not necessary, as they are not aimed at selling and are necessary for the business relationship, such as order confirmations, shipping confirmations or invoices. However, they look more professional and genuine with imprint.
6.3 No unsubscribe function
The recipients must be able to unsubscribe from your distribution list in each of your emails. Furthermore, an easily accessible website with an unsubscribe function is recommended.
6.4 Incomplete unsubscribe list
It is usual for recipients to unsubscribe from your email over time. They do this via various channels, for example via the unsubscribe button in an email, on the website, via the contact form or by telephone. Here it is essential that you keep a complete unsubscriber list and always keep it up to date because you will surely like to do without angry emails or advertisements.
6.5 Lack of individuality
Often the resources are scarce, and a simple solution is obvious: Send ONE email to ALL recipients. However, we advise you: take the effort and personalize your emails where it makes sense. Otherwise, you are wasting your email potential unnecessarily.
7.Email Marketing Costs
7.1 For the small budget
Simple email marketing software is often free. The providers usually integrate one of their advertising banners into the emails and limit the usable functions of their program. But professional software providers also offer tariffs that are free of charge up to a certain number of email recipients. Often, however, an advertising button from the provider is also integrated, and the range of functions is limited.
Example Newsletter2Go – free account:
Email support
One address book
One user
50 MB media library
Individual campaigns & DOI mailings
40 simple layout templates
Integrations
Report overview
7.2 For the larger budget
If you do not want to advertise the provider in your emails and want to benefit from a broader range of functions of the tool, you can switch to the paid tariffs. The various providers usually stagger their prices according to the number of emails sent or the number of email recipients, so that (higher) costs are incurred if there is a large number of recipients or emails sent.
Example Newsletter2Go – paid account (standard):
Price: € 20 per month
Email & phone support
One address book
Five users
1 GB media library
Single campaigns, DOI mailings & standard / automation / API campaigns
40 simple layout templates & 30 design templates
1-click product transfer
Detailed reports (PDF / CSV)
Voucher pool
Email attachments
Spam Testing
Double opt-in import
Newsletter2Go also offers a professional account for € 200 per month. This includes all features of the standard version plus unlimited address books, users and media library. A personal contact person is also available to you.
The providers mentioned above MailChimp and CleverReach also have corresponding price graduations.