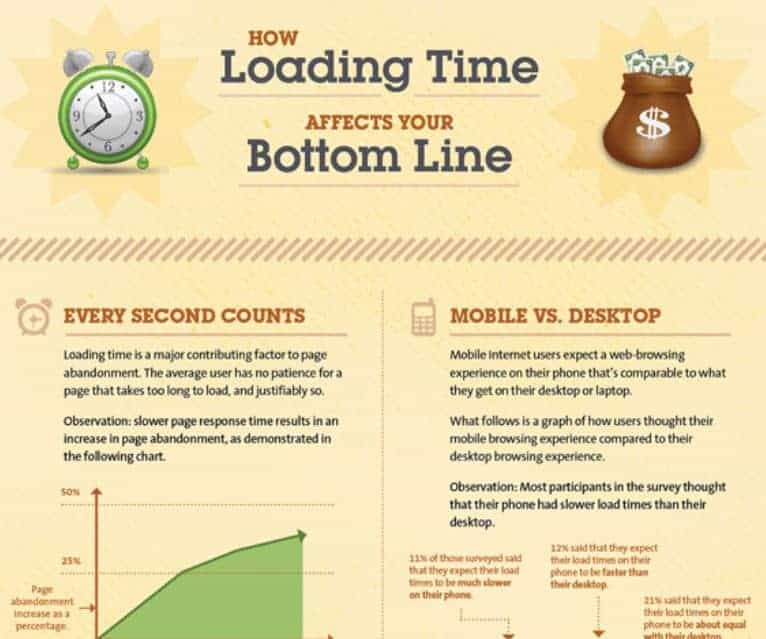 80% of searchers click on the top positions, on the top posts on Google, on the first place in the Google search results and the search results on page 1. In this article, you will find out what the most important ranking factors are and how you can dominate them.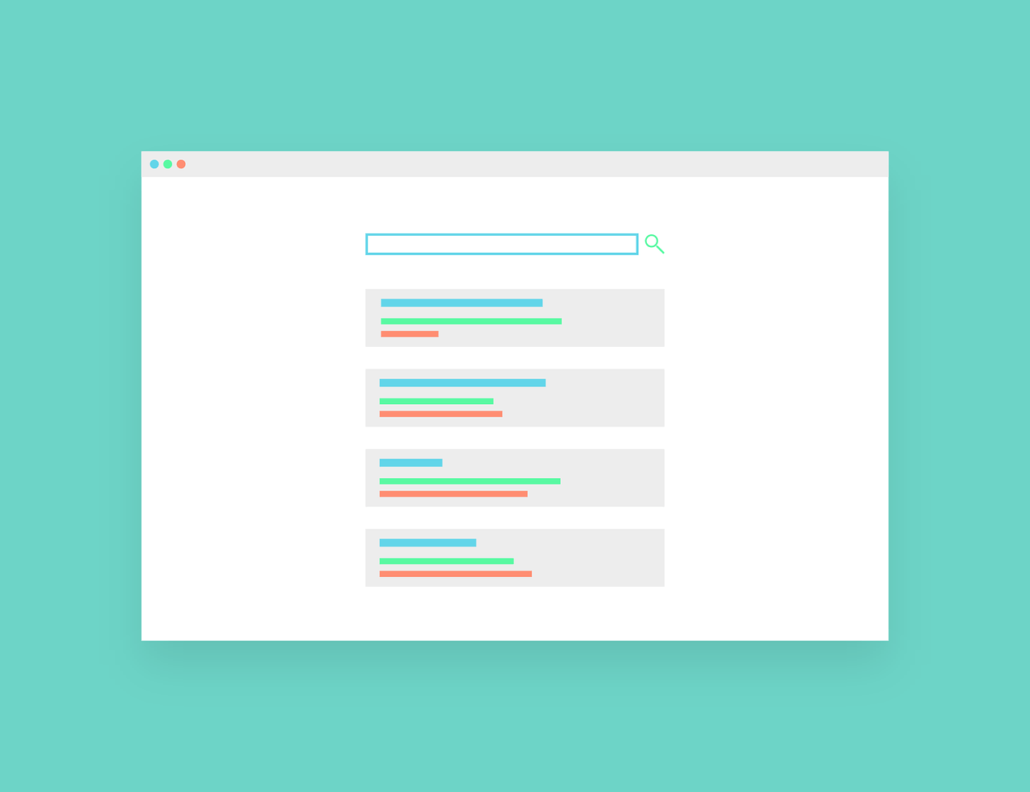 About half of all clicks are generated via the top positions (1st to 3rd place). The right strategy to increase visibility in the search engines does not only apply to Google. A cross-channel concept is necessary that takes the most critical areas into account. I have been dealing with Internet Marketing and precisely these topics since 1998. It should be noted that small and medium-sized companies with a limited budget are disadvantaged here.
This article explains what steps are necessary to get the right positions on Google. I will show you the most important ranking factors and basics with which you can land at the very top step by step (as an SEO checklist or SEO tips, so to speak). If you've read the article, you'll know the basics about what can bring your whole page forward.
How do I get to page 1 on Google?
Broken down to the most important things to get on page 1 in Google, the following points are the most important:
Technical SEO: A clean, technically flawless website.
Content: Content that is structured and provides relevant added value for the visitor.
Backlinks: Clean, not bought, backlinks that support the relevance of the page.
From then on, the user behaviour decides on the positioning on the first page.
How do you check whether your page is already in the Google index?
If you're looking for your page and can't find it, the first thing you should do is check whether your page is in the Google index at all. To do this, go to the Google search view and enter 'site: domain' in the search box (replace domain with your domain, e.g. seybold.de or with a specific page. You can find an example here. If the page exists is, you can now think about how you can improve the ranking – in the best case, achieve a top position (e.g. first place in Google).
If the page is not in the Google index, then you should check why it is. As a rule, these are crawling errors or indexing errors. All the information you need can be found in the Google Search Console ( here is another Google help page on this subject ). If everything is 'correct', it can also be due to a damaging SEO attack that the page cannot be found. In any case, you should consult a specialist who can analyze it accordingly.
Is # 1 in Google the right strategy?
It used to be the job of webmasters to get an internet presence at number 1 in Google (in the organic search results). In the meantime, this goal varies – mainly because it is no longer possible to quickly achieve it. Due to the advanced instrumentalization of the search engine by alphabet, right clicks are possible even for poorly placed results, which lead to a conversion. Using methods such as microdata (Schema.org, Google Data Highlighter), additional products can appear on the search page. Especially with search results, the knowledge graph strikes more and more, providing a user with information to such an extent that they no longer have to leave the search results page or place one no longer needs to be visited.
The same applies to the search for sports results, hotels, flights, weather and so on. The increased use of microdata means that optimization for information pages is more and more difficult unless you are the brand owner.
Local results, such as retailers, can benefit very well from an optimized LocalSEO strategy because the search in Google includes not only the keyword but also the location from which the user is surfing. Regardless of the user's request, the approximate location can be determined using the IP address and then the relevant search result is presented.
Not only the traffic, i.e. which comes to the site, but also how they can become a customer there, is becoming much more interesting for the visitor, which is why the 1st place in Google's strategy moves into the background in favour of visibility management.
The role of visibility management
Visibility means that a company's offers and services are present and perceived through the most critical channels. This applies to advertise on the vehicle, such as the company prospectus, the website, Google ads, Facebook ads, right through to communication with customers via newsletters, Twitter and other channels. Bundling this is a much more complicated task and is much more important today than a position 1 in the Google search results, i.e. part 1.
Changing needs
Returning customers, loyalty through exemplary performance and the visualization of potential customers is the magic word of the current time. This changes the need to achieve first place in Google in favour of a top-ranking and an optimized, holistic marketing concept.
Nevertheless, the corresponding rules apply, which are described below.
First an excursion into the illusory world of obscure offers:
Promise and guarantee for place one and other urban legends
On the Internet and in your mailbox you can find offers that promise and guarantee first place in Google. The cheapest option that I encountered was a top placement for a one-time fee of 49.00 euros. Such requests are farmer trapping or black hat SEO, which entails (can pull) a permanent lockout from the search result lists.
The annual costs for SEO measures are at least four digits. Those who lure with cheap offers cannot deliver serious work. The tasks related to optimization become more difficult every year. And Google's guidelines and algorithm updates do the rest.
Advertised strategies are mostly concepts from "times long past". Due to several updates of the search engine algorithm every day and changing values ​​in the optimization measures, such offers are often outdated. Nevertheless, the number of such requests is increasing. The fact that a company spends a lot of money on AdWords speaks for itself. If you are willing to pay 10 euros per click, you can work out what these cheap offers are for. And some keywords cost significantly more per click than just 10 euros.
But also severe companies, as listed in the picture above, are not immune from falling into the twilight through possibly questionable offers that are propagated in the in-house forum. It shows how easily one's name can be misused through the use of supposedly uncontrolled media. Whether such advertising is useful to the service provider? I do not think so.
But this shows how important it is to prevent sources of danger such as comment spam, forum posts, etc. in your offer, which can have a recursive effect on your image.
Is 1st place in Google enough?
Many companies are striving for a top position in Google and ignoring other search engines and directories. You can see that this can be problematic with every update that Google carries out. If the positioning of the company website drops, then the spending on AdWords increases. Mainly when numerous updates at Google cause a wild mess, the positioning usually has to be "underpinned" with AdWords.
The above graphic from the SEO tool CognitiveSEO shows that there have been almost constant changes in Google's algorithm since October 2017. So there are substantial changes in the top 50 positions on Google every day (sometimes by more than ten positions). About the top 10 places, there has been practically no period since October 2017 when the top 10 are not mixed up, and company pages lose (or gain) 3, 5 or even ten positions from now on.
But does total dependence on Google even make sense?
Google is the dominant search engine in Germany and around the world (with a few exceptions). While Yandex is of great importance in Russia, with the spread of Windows Phone and Windows 10, BING (Because Its Not Google) is increasingly coming back into play. Anyone who thinks that these search engines are not of great importance is seriously mistaken.
Mobile search queries already makeup over 50% of search queries on Google. And the mobile apps from Amazon, Microsoft and Apple are just getting better. The more precisely the speech recognition knows what is being searched for, the sooner the speech recognition providers can also refer to their search results. If you search for "Mercedes" today, Siri will direct you to Mercedes without the need for Google. First place is not in Google, but in the competing search system or voice recognition.
The clock is ticking for Google. However, this also means that a pure optimization for position 1 in Google is still important. Still, it is also much more important to map the content in such a way that other search routines can also find it correctly. And above all, that means being perceived through the various channels: Visibility management is required. Visibility management ensures the individual rank 1 of the offers. This means that the number 1 in Google is no longer the most important. Still, a different value is created, which is determined by the various marketing channels in which the customer moves.
Despite all the changes, the following still apply.
Basics for a top position
Reaching place 1 doesn't just need links and relevant texts. The design of the information on the site must also be carried out correctly.
If you want to check your OnPage factors, you can buy/rent an excellent tool for optimizing your websites at Ryte.com (formerly OnPage.org) for 99.90 euros a month. Unfortunately, this does not guarantee a place 1, but the possibility of optimizing your website in terms of content and keywords so that a good position can be achieved. Another alternative would be to entrust the company of your trust with an analysis, evaluation and optimization suggestions.
What SEO tools, unfortunately, don't do is recommend making a sensible decision. This still includes experience and know-how.
Basics: OnPage ranking categories that are still important today
Some of the on-page factors that are still important today include:
ALT attributes (for images img src = "…" alt = "" A "image")
ALT does not stand for an age, but an alternative text. These HTML tags appear in every image that you use on a website. The picture is described in the ALT tag, or a critical keyword is given—an essential point for SEO optimization.
Alternative texts of the graphics are essential for search engines. All search engines give this information a high level of relevance when it comes to indexing the website. IMG ALT tags should be analyzed and prepared accordingly to achieve greater relevance.
ANCHOR TAGS
Anchor tags are ignored or misunderstood by many experts. The anchor tags should be analyzed and optimized within the Natural SEO strategy. A website that is optimized for the content is more relevant. An SEO REPORT / SEO audit usually also includes a report on the anchor tags.
META TAG "Description" & META TAG "Keywords"
Many claims that the meta tag "Description", i.e. the description of a website (meta description), is not used by search engines when it comes to search results. Not correct. Search engines such as Google, Ask, MSN etc. all use the references to the content for the internal calculation of the rank of the search result. As a result, this area should not be too criminally neglected. You should therefore attach great importance to a good description (pay attention to the repetition of the most important keywords!).
In contrast, I'm going to shock you now: To be honest, your keywords aren't as interesting to Google as they thought. The search engine operators are not interested in the keywords you put on your website. But: They are interested in whether these keywords are relevant to the content. As a result, the allocation of critical words that are relevant to the textual content is also essential for place 1.
Avoid using all the words under which you want to be found in the search terms. Concentrate on the most important ones (including word twist and misspellings). Optimize the content so that the most important words appear in the descriptive text (your content). From 2015, the proof terms, i.e. keywords that demonstrate that the page also deals with the topic specified, became paramount.
TITLE AND META TAG OPTIMIZATIONS
Optimizing for the page title and the table of contents is an important task, as search engines still give this information a high level of relevance. We analyze and optimize the page titles of every single website and not just the homepage. We attach great importance to the fact that the page title and content fit together to generate greater relevance. Also, we optimize other meta tags, such as keywords and description – so that you can be found optimally on Google, Yandex, Bing and others.
IMG ALT OPTIMIZATION
Alternative texts of the graphics are essential for search engines. All search engines give this information a high level of relevance when it comes to indexing the website. We analyze and prepare IMG ALT tags for every graphic element on your website to achieve better search results through higher relevance.
Content that is complete and properly structured (holistic pages)
SEARCHWORD OPTIMIZATION (KEYWORD)
Good content is closely related to the right keywords. The focus here is on the analysis of the search terms (keywords) based on the requirements and current market trends.
By combining a wide variety of SEO tools, we develop relevant search terms and keyword combinations to find the most effective search terms for every project.
Since 2015 the search engines have become so good that it is no longer necessary to include "prescribers" as keywords for place 1. Much more important, however, is how a person searches. For first place in Google, there is significantly more search volume for a sports car rental company with "drive a Ferrari yourself" (grammatically incorrect) than for the correct "drive a Ferrari yourself". We take such topics into account for your visibility management if possible, to a position in the first place on Google. OnPage SEO is, therefore, an essential component for good ranking. Paying attention to keyword density is also necessary. The keyword density should not be too high. The search terms can be researched with a useful keyword tool. Ahrefs Keyword Explorer, Google Keyword Planner, but also SEMrush Keyword Magic Tool are suitable for this. If you want to do without a device, you should at least enter your keyword in the Google search engine and then scroll down. At the bottom is always how other users are looking. Such content should be used.
Write texts for the website.
When you are in conversation with someone, you make every effort to make them understand you. You receive direct feedback on your statements and register with all your senses, whether you are understood as you would like. Feedback is the most critical control tool in any relationship. There is no direct feedback on the web. It is therefore particularly important to write as generally as possible here.
Nobody likes puffy talk. And also forget that Google naturally wants to have a high density of your search terms in the text. Remember: a keyword density that is too high is more harmful.
Avoid repeating words too often – the people who write search engine algorithms haven't fallen on their heads either. Write in the usual way how you've grown up – and above all, understandably.
By the way, the texts are also suitable for distribution on Facebook, Twitter and other social media channels.
Relevance or Content to Code Ratio (C2C)
The relationship between content and code is becoming increasingly important in Google's algorithm. Often overlooked, the relationship between regulation and content is an integral part of SEO strategy and ensures a high level of relevance. Every single website should be analyzed, and then a right balance between code and content should be made. Make sure you don't use too many stimulus words, as this leads to devaluation in search engines. Far more remember to use formatting for headings and other of the previous text and formatting tips.
Content tools such as the tools from Searchmetrics, Ryte or CognitiveSEO help to develop good texts and indicate an approximately possible position (which, however, is not to be regarded as binding because there are more criteria than just the content). Overall, however, these tools help to create the best article for a keyword (or keyword topic)—so simple online marketing aid programs.
Internal linking
The internal link, i.e. how the connection is handled internally, is a central aspect in showing the importance of the pages. In the meantime, it has become common practice to generate so-called pillar pages. This is coherent, descriptive content. Based on the content of the topic, a summary of the most critical points is described there, which then refer to the cluster pages. Certain aspects of the entire range are listed and described in detail on the cluster pages.
The value of external links
So far, we have not considered the value of external links. Relevant and as many external links as possible are the best of all ways to improve your rank within Google, Yandex and Bing. SEO specialists have devised sophisticated link building strategies that include external links from relevant pages and link exchanges with the main catalogues. You can quickly provide external links yourself – if necessary, it may even make sense to exchange links with a competitor (if this is desired and possible).
Optimization of the rankings and thus Connected a top position on Google to achieve a goal is not that ultimately comes to external links around. It is particularly important to receive links from websites with a high PageRank, the content of which is relevant to your content.
This isn't easy and requires appropriate research, but this can be done using search engines such as Google.
Furthermore, it can be useful to prepare secondary information on the second and third websites. If these are not identical to your content, this can have a corresponding effect over time.
LINKS – backlinks are the most vital ranking factor
Relevant and as many external links as possible are the best of all options. They ensure that the rank within Google, Yandex and BING is improved – up to the first place. Our link building strategy includes external links from relevant pages. Links to appropriate portals, blogs etc. OffPage SEO is a component of the ranking that ensures relevance. Appropriate links ensure that the article is more relevant.
SEARCH ENGINE SUBSCRIPTION
A manual search engine registration in the most crucial search engines and catalogues, such as Google, Bing, Yelp and other high-quality search engines, ensures more visitors to your website. Many search engines now consider the automatic registration of submission software as SPAM, which is why we need to register your website manually. This enables us to follow the guidelines of each individual search engine– so that you can be found better in the future. The same applies in particular to our LocalSEO measures, which help you to rank 1 in the search results of other directories. In the meantime, this is no longer necessary for Google because Google finds websites independently. Registration with Google makes sense; however, if you want to improve the Google ranking, this is done in connection with the Google Search Console. Because the Search Console contains information that can be used to optimize the content very well.
CATALOG ENTRIES
We register your website in free catalogues, such as the opening times book. Through years of experience, we have compiled a list of records that are highly effective for search engine marketing. Depending on the project, we also consider the appropriate catalogues so that business websites do not end up in entertainment catalogues.
ARTICLES, PR, NEWS AND BLOGGING
We have the experience to create search engine relevant articles for your PR. Be it an article for a website, a blog article, PR for one of the numerous PR search engines or an item for an encyclopedia website – we make sure that this article is published. We take great care not to violate Google's double content devaluation ( Google Duplicate Content Issue ). NEWS pages, in particular, have often been caught in the crossfire in the past and should only be used if the link is definitely "nofollow". If in doubt, it is more advisable to devalue a news portal via Google Disavow File.
Google My Business entries
The entry in Google MyBusiness is necessary for everyone who does local SEO. But it is also essential for national or international companies to link to the Google entry and, above all, to keep it up to date. In GMB you can enter changed opening times (e.g. at Christmas).
IMPORTANT TO NOTE WITH GOOGLE MY BUSINESS
Information and listings in the entry:
Company information must be accurate
One keyword in the title is possible, but beware – it violates the guidelines!
Check the address and have it verified (become an admin with a code)
Reviews, questions and answers:
Asking customers for reviews and asking them to share pictures of the company
Ask local guides for ratings (attention! They must have been there too. A local guide from Hamburg is not suitable for a rating in Hanau. Twice if he has never been there).
Answer questions and reviews
The following applies to negative reviews: do not get annoyed! Sfc = stay fucking cool;)
Photos and Videos:
Add videos
Images in each category (team, indoor, outdoor, etc.)
Website:
Connection with Google My Business Listing
Name, address and telephone on the website must be identical to those in the GMB entry
Backlink to Google My Business entry from the website
Essential factors for a good position in Google that improve the Google ranking
Searchmetrics has put together the most important factors for 2015 and the changes to the previous year in a very lovely and clear infographic.
The other, most important success factors are:
– Relevant keywords on the topic
– Number of words used
– Proof terms
– Click rate
– Mobile design
– Time spent on the page
– Visibility of the domain
A lot has changed since then. The approach that was still used in 2015 is no longer relevant 5 years later. Information and tips are subject to constant change. This change ensures that information found in Google is often out of date or should be revised.
The basic statement of the factors may still be correct – and that's why we leave the graphic in the article – historically, so to speak – but the weighting is different today.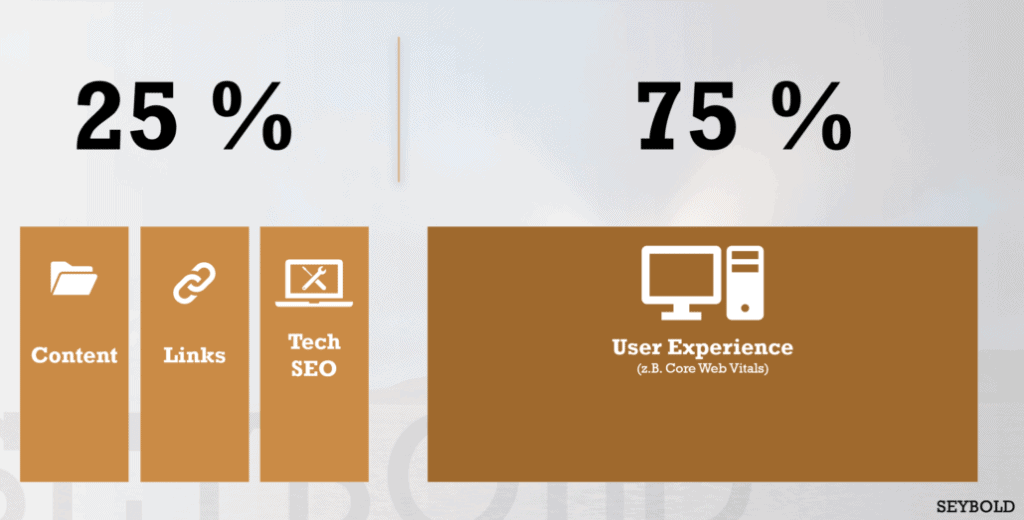 The "soft" factors, which Searchmetrics already included in the evaluation at the time, have become much more critical. Time on the page, jumping back into the SERPs and so on become more important.
The three most important ranking factors
Update (March 2016): In a hangout ( Google Q&A from March 23, 2016) Andrey Lipattsev, Google Engineer, says that the three most important factors for the Google ranking are the following:
Left
Content
Rankbrain
This confirms the often questioned value of links (internal, external and external) as the most important factor alongside the content. Content means that both the content structure of the content (H1, H2, bold, texts …) must be correct and the content should be relevant to the topic.
Rankbrain, actually a filter, is an essential third ranking factor because Google has a lot of search queries every day that have never been made in this exact form. This means that texts, image descriptions and the like must fit very well with the keyword and the corresponding keywords (research !!!).
Mobile First – Why a mobile website is essential for ranking
In the fall of 2017, Google started to switch the index to Mobile First. Mobile First follows the trend that more and more search queries are being made on mobile devices. However, these users have different requirements than those searching for their office workplaces.
The website must be accessible quickly, should be appropriately displayed on mobile devices and should also lead to pages that are suitable for mobile use with internal links.
Since Google is converting the internal index from the desktop index to the mobile index, the preparation of the website for mobile use is becoming more critical. Lt. John Müller, Google Webtrends Analyst, the index is not switched over all at once, but slowly.
This is mainly because visiting websites and capturing their content (so-called crawling) has become a precious asset. If each of the billions of websites had only a single page, that might still be feasible. Since many pages have hundreds or thousands of subpages (think of Wikipedia), quickly capturing the websites is a challenge in terms of time. The faster a page can be accessed; the more pages can be added to the index per crawler visit.
Is my website already in the mobile index? How do you know whether your website is already in Google's Mobile-First Index?
In the Google Webmaster Hangout below, John Müller reports that the log files can be used to tell whether the website has already been included in the mobile index. If the ratio between desktop Googlebot and mobile Googlebot is still 80% to 20%, this is not yet the case. Over time, the relationship will change in favour of mobile Googlebot. Then it can be assumed that the website is entered in the mobile index. In mid-2020, it is not yet possible to talk about an exclusively mobile index.
TEST THE WEBSITE'S SUITABILITY FOR MOBILE USE
How can you test whether the websites are suitable for mobile use?
To test whether a website is suitable for mobile use, you can use this page from Google ( Google mobile-friendly test ).
Further information on Google Mobile-First-Index is available on this page from Google: https://webmasters.googleblog.com/2016/11/mobile-first-indexing.html
AMP – website speed as an important ranking factor
Kiss Metrics has found in a study that 40% of visitors to a website close it unread if it is not loaded within 3 seconds.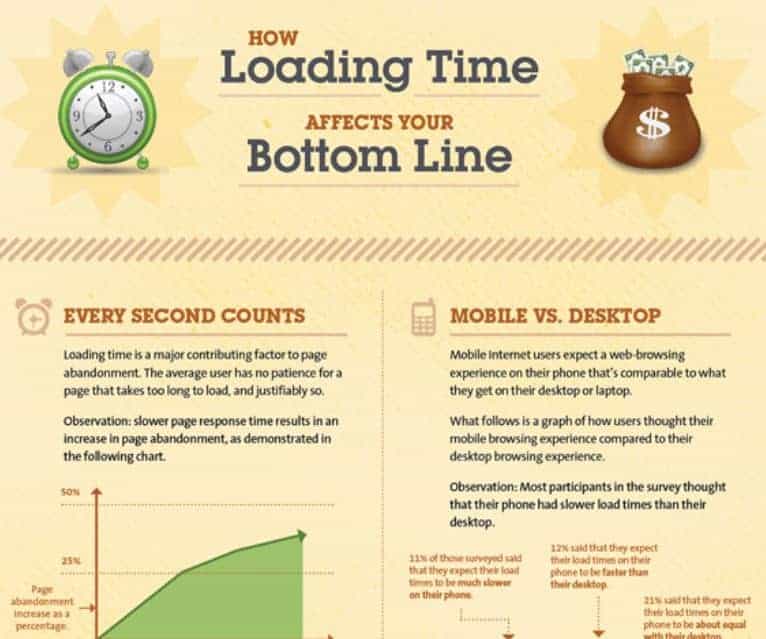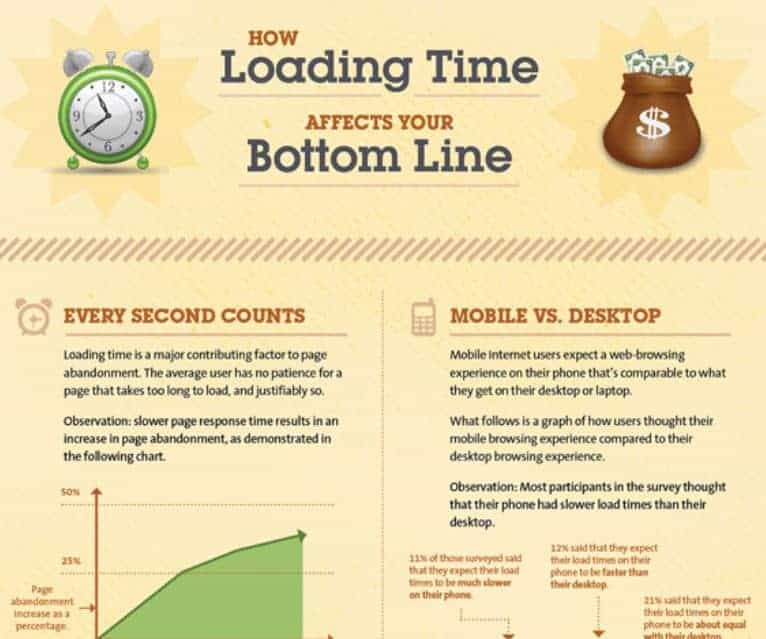 In the case of an online shop that generates 1,000 euros in sales per day, that means 250,000 euros less in annual sales. No wonder, then, that website speed is of the utmost importance.
In a tweet from November 2016, John Mueller stated that websites should load in less than 2 seconds. Google differentiates between slow and fast websites. The speed of the website has been an important ranking factor since July 2018.
In fact, the speed of the website is not necessarily a real ranking factor. To test your own site, there are the Page Speed ​​Insight tests from Google . This page can be used to test the loading speed of a website for mobile and desktop. In addition, the page gives specific tips that help the developer or an agency to make a company website faster.
AMP was developed so that mobile websites can be delivered faster. AMP stands for Accelerated Mobile Pages, i.e. accelerated mobile websites. The open-source project Google launched AMP, Adobe and WordPress.
How fast web content loads depends on the connection speed and the file size of the website. Both also influence each other: For example, a website loads slowly even when the internet speed is high, but the amount of data is too large.
AMP optimizes the point that you can directly influence: the file size. Primarily, the files that have to be loaded to display a website are reduced. At the same time, the Content is delivered via a content delivery network (CDN) so that fast loading time can be guaranteed regardless of the user location.
AMP has been criticized because it enables Google to deliver a website without actually having to visit this website. Google shows the page from the search engine's AMP cache. Many site operators feared losses in advertising revenue as a result. Nevertheless, well-known companies and publishers are now delivering Content for mobile devices with AMP.
There is more about AMP on the AMP project website.
You can test your website in the AMP validator. https://search.google.com/test/amp
Google Search Console: The Essential SEO Tool for Everyone. Do you even need another tool?
Many questions arise around which SEO tool is the most suitable for analyzing a website. In principle, this question no longer arises for most website operators, thanks to the Google Search Console.
Most companies do not need conventional SEO tools such as Sistrix or Xovi. These are more likely to be used when specific optimization requests beyond Google are desired.
If you optimize for Google, all the information from the Google Search Console is sufficient.
This free tool emerged from the Google Webmaster Tools and is located here: https://search.google.com/search-console/about?hl=de
The Google Search Console is the standard for communication between Google and the website operator. Messages are exchanged with Google about it, such as error messages on the website, Google penalties and much more.
It can also be tested how Google crawls the websites, which pages are in the index and whether which websites produce errors. A separate area deals with the aspect of AMP and provides precise information.
Anyone who works with the Search Console daily can keep the company website 100% up to date with Google's requirements.
But the essential factor for optimizing the website is in the area of ​​"search queries". In the search queries, you can see very precisely, which positions individual pages achieve in the Google ranking. Whether a runner made it to number 1 or "only" number 1.3 is analyzed there.
The great advantage of this information: All come directly from Google – and include all times. Everyday SEO tools only take a snapshot (e.g. the position is recorded once a week or once a day, etc.). Google records everything.
At the same time, the search queries can also show which pages are frequently displayed in the search results but are not visited by the searcher. The approach for a CTR optimization can be found here (optimization of the click-through rate).
For daily use, the search console provides all the information necessary to optimize the website itself or through a service provider.
Content on Google: Google EAT and Google YMYL
With EAT, Google has created quality standards for Content (and links).
Google has been talking about EAT since 2018. At that time, particular guidelines were published for the first time. These guidelines should be used to guide good Content as it emerges. EAT has been an essential part of every algorithm change since then. This is also the case in the Medic Update, which is incorrectly called that, although it does not only affect medical pages (August 2018). With the last update of the Search Quality Assessment Guidelines, a strong focus was placed on the "EAT" principles of Expertise, Authority and Trust. (So ​​EAT has nothing to do with food but stands for expertise, authoritativeness and trustworthiness). On this basis, Google assesses the quality of a page.
In some cases, even major brands have lost visibility in some niches in the core updates.
YMYL affects the so-called ymyl sites. YMYL stands for Your Money or Your Life. This Content is the type of information that, if presented inaccurately, untrue or misleading, could have a direct impact on the happiness, health, safety or financial stability of the reader (Update July 2018).
With the publication and revision of the Quality Rater Guideline, precisely the information that is used for the Ranking Factor should be published. High-Quality Content – the very high-quality Content – should be posted on the websites by webmasters. This will be and remain an integral part of improving the rankings in the future.
EAT is not a ranking factor, but a filter – similar to Rankbrain. This filters out the important (and correct) information matching the search intention and presents it to the person searching. It is directly necessary whether the writer has a corresponding trust status.
SEO costs and marketing budget
Integrating the cost of SEO into your existing marketing budget is very difficult. The expenses of optimization can rarely be put into exact figures. Regardless of this, Google can thwart the bill with its permanent algorithm updates. Finally, the website has laboriously made it into the top ten, then a few parameters on Google quickly change the ranking and work continues. So SEO is not a completed service but rather an ongoing process. Therefore it is necessary to plan a budget for it.
Ranking factors 2021: The Google Core Web Vitals and what you need to know about them
For the first time, Google informed about the new ranking factors six months before the introduction of the new ranking factors. Google will use Core Web Vitals as ranking factors in 2021. These are metrics that reflect the user experience of the website. The aim is to use it to track the user experience of a website. The focus is on the technical level. It is recommended that you address the topic of Core Web Vital Updates as soon as possible because the optimizations for them are more complex and take a certain amount of time (and money). Premature optimization is also better for customer satisfaction. Websites that have a short loading time and which are user-friendly have not only a positive influence on the Google algorithm, but also increase the satisfaction of their users.
Improve Google rankings with CTR manipulation. Is that possible?
With CTR, we mean the click rate between the number of times you are shown in the search results for a search term and the number of times you click on this search result. Sistrix has demonstrated in a study how often this happens.
Accordingly, the average click rate ( CTR ) in the first position in Google search results is 28.5%. Depending on the search intention (and thus also the layout of the target page), the CTR for position # 1 varies between 13.7% and 46.9%. The SERP layout shows different results depending on the search intention.
A search in which the searcher expects images shows a carousel of photos at the top. If the search intention is connected to purchase, shopping ads or AdWords appear. If the most desired result is a video, video carousels are used.
From the second position on, the click rate drops sharply. 15.7% are in the second position, and only 11% clicked third place.
On average, only 2.5% of searchers click on the tenth hit.
So it makes sense to try to influence the click rate in such a way that the Google search results are changed. The CTR manipulation is several virtual visits and information with which one would like to improve the Google results for one's site (or worsen it for an "opponent site").