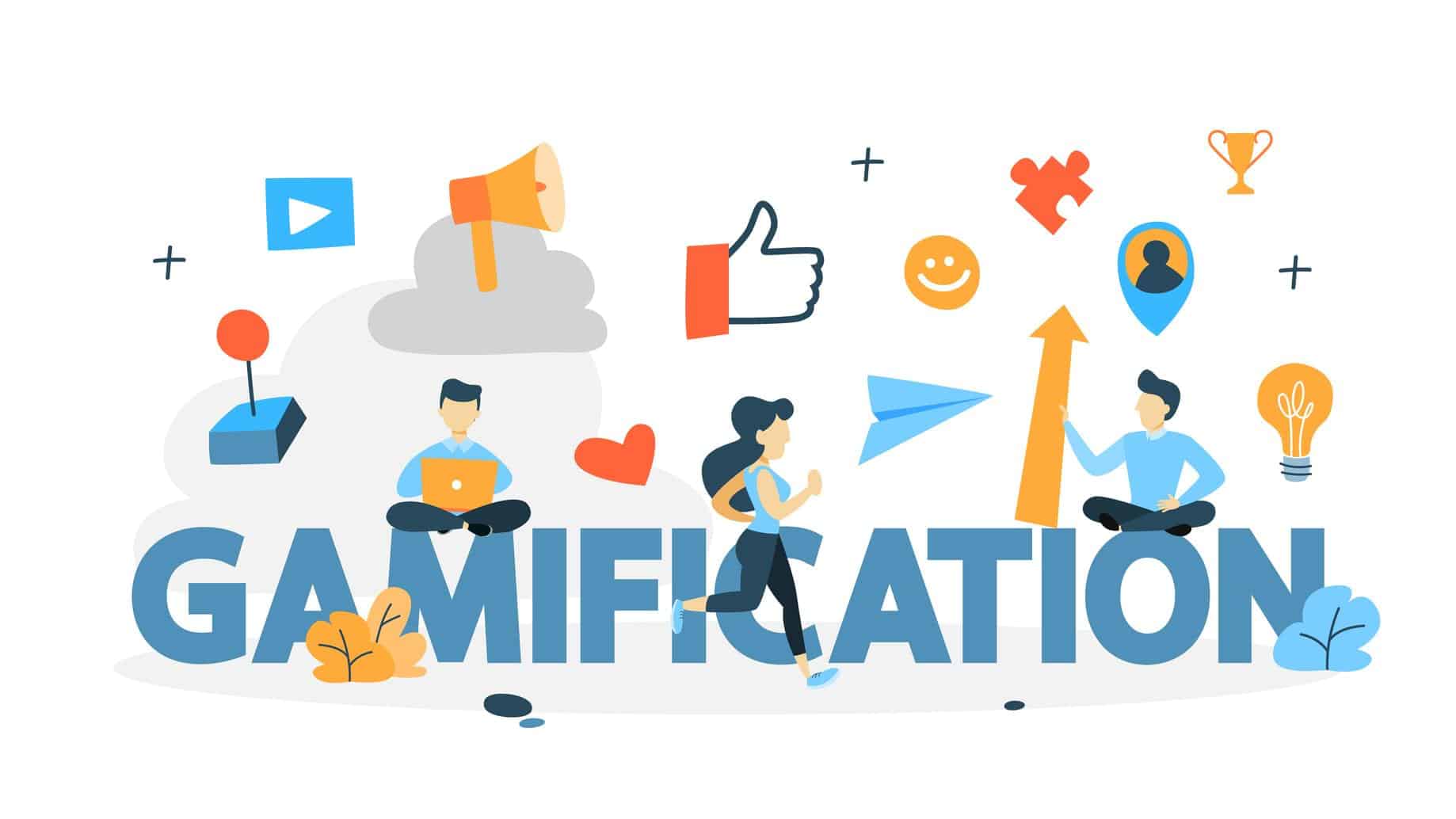 In a digitized world in which attention is the new oil, companies and marketers are always looking for new methods to inspire potential customers, users, and even their employees and keep them engaged.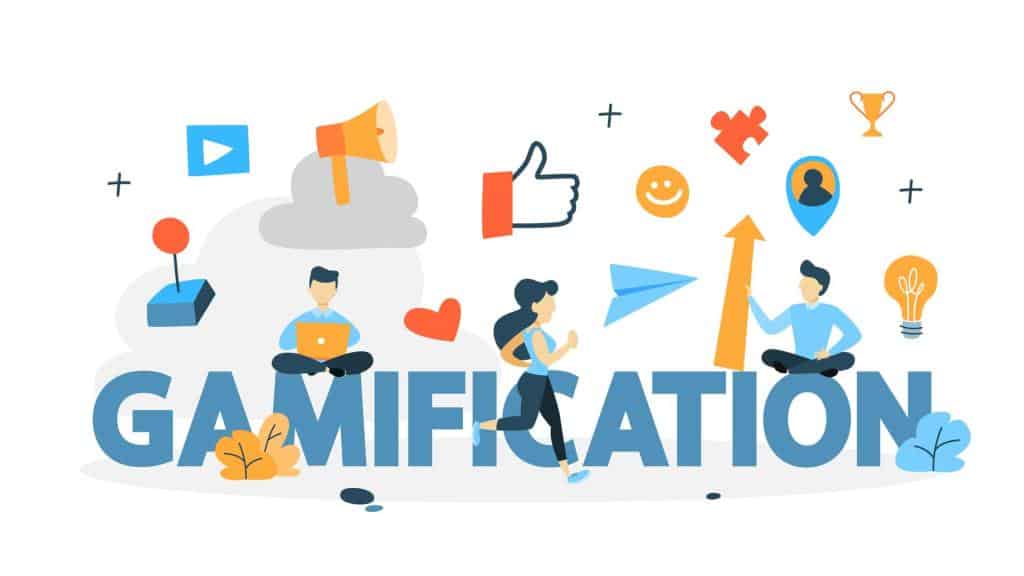 At the beginning of the 2000s, a new trend arose in companies to implement playful elements in everyday business and increase the fun factor. The magic word here is gamification.
The application of typical game elements is nowadays not only used to motivate employees. It also has a positive effect on new customer acquisition and customer loyalty for customers and users.
There are now many successful gamification examples, including some world-famous companies such as Amazon, Domino's Pizza, Audi, SAP, and many more.
With unique elements and tactics such as puzzles, experience points, level advancement, trophies, etc. motivates gamification stakeholders to stay on the ball and continuously improve playfully.
In this post, we explain what gamification is precisely and show you 11 great gamification examples from the last few years. Let's play!
What does gamification mean?
The marketing term is derived from the English word "game." In German usage, the terms gamification and gamification are most frequently used. According to Wikipedia, the term gamification describes common game elements in a fundamentally alien context.
Like everyone else, you have an innate need to improve your skills, learn new things, and compete with others. Games address these specific needs for us humans.
With unique mechanisms, such as puzzles, experience points, level up, increasing the level of difficulty, or through awards and trophies, the games motivate you to keep going and to improve steadily.
If the tried and tested game principles are used in a non-game-related context, you can increase your motivation, improve your stamina, and influence your behavior accordingly.
Gamification can even make a generally dull, monotonous task much more enjoyable. This motivates you to deal with even more difficult problems and tasks. So you can be curious about which gamification examples we have put into this post for you.
What possibilities, uses, and types of gamification are there?
Gamification was introduced as a corporate strategy at the beginning of the 2000s. The inventor of the term marketing is the author and programmer Nick Pelling. Gamification can be used in many different corporate areas and contexts.
Implementation is possible both online on websites and offline, as our gamification examples will show. Other areas of application are also education, research, and crowdfunding. The play instinct is present in every human being, even if it is "buried" in some cases.
Therefore, both younger and older target groups can be addressed. The company can either use the fascination game internally (internal gamification) to motivate employees, or it is used externally (external gamification) to attract new customers and users and retain them.
Possible areas of application for gamification in companies include:
Marketing: among other things in apps and on websites to win new customers
Employee training: to improve learning effects
Recruiting: to test the qualifications of an applicant or to make a rough pre-selection
Sales: to increase the completion rate of the internal competition (among other things through awards and rankings)
Product development: to increase customer loyalty
Health management: to improve the fitness (including through challenges) of employees
Quality management: to enhance the quality of data
What are the benefits, advantages, and disadvantages of gamification?
Gamification isn't a classic game, but it's just as fun. Thanks to modern methodologies, messages and information can be conveyed in a fun and playful way.
After that, the new information usually remains in your memory for a long time. Every gamification method motivates employees and users continuously and gives them a positive feeling.
Gamification is incredibly successful on devices with a touchscreen. You benefit from direct interactivity and receive immediate feedback. It is scalable without great effort and can be tailored to a large number of participants.
One of the few disadvantages of gamification is the optimization dilemma: If a game is too playful in design, the perceived seriousness suffers. This may make players feel that they are not being taken seriously.
However, if a gamification component is designed too sober or boring, it is not fun to use, increasing the dropout rate and the bounce rate (e.g., on websites).
As is so often the case, it depends on the right mix. Gamification can only work effectively if it is used in an optimally dosed manner.
Five successful gamification examples in apps and on websites
Enough of the preliminary skirmish. Let's look at very well-implemented gamification examples and tactics that have attracted attention (and attention) in the past.
Let's first look at a few examples in apps and websites before we look at real cases from companies worldwide.
Growthhackers.com: Playful onboarding
The growth hacking platform growthhackers.com leads new users through an onboarding process after registering for the first time. For every task that the new user completes, there is visual feedback and a kind of "reward" with a green tick. This gamification tactic encourages participation and leads to better quality, interaction, and engagement on the platform.
TripAdvisor: Collect badges with increasing difficulty
TripAdvisor gives its users "badges" via TripCollective from the first post and makes it challenging to collect awards over time as soon as posts and reviews are regularly written. The self-efficacy of the measures is built up early on by rewarding even the smallest successes. However, as users become more engaged, it becomes more difficult for them to earn rewards. Challenge accepted!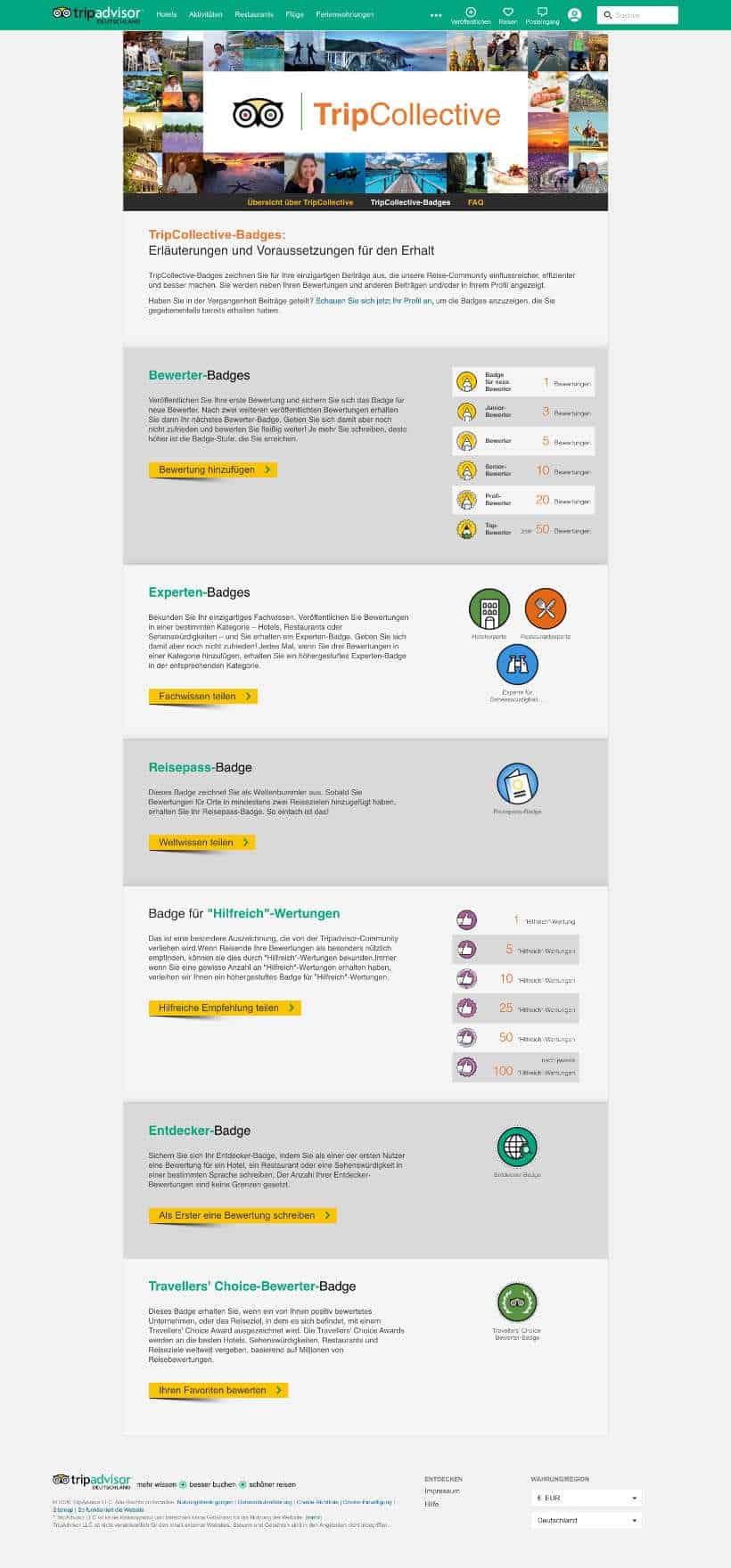 TrumpDonald.org: How a word game turns into a high-profile website
Not a classic example of gamification. Still, we didn't want to go unmentioned. For one thing, it's just too funny. On the other hand, some Trump-bashing should never be missing. The TrumpDonald.org project is straightforward in itself, but still amusing. It gets the user's attention (you remember the 21st century), even if one shouldn't know Donald Trump. And over 65 million interactions speak volumes. It is a graphic, interactive play on words of his name: "TrumpDonald," which means something like "Donald trump."
Starbucks: Great Reward App makes you want (and thirst) for more
Starbucks is probably one of the most successful examples of gamification in retail and restaurants. With every product purchased, users collect stars in the specially developed reward app. The stars look like cups that are graphically filled: pretty and funny. The app not only uses stars and status to motivate users but also carries out menu challenges in which bonus stars can be collected. The result of these tactics: a proven higher willingness to spend on the part of users. Chapeau, Starbucks!
HidrateSpark: Unlocking the power of water
Who does not know it: on stressful days, most people forget to drink enough fluids. For many of its users, HidrateSpark has fundamentally changed the way they view hydration. An app is also delivered with your smart water bottle, which reminds the buyer, again and again, to drink water now. After entering the settings (weight, goals, general fitness, etc.), the water bottle lights up to remind you to drink water. The app's gamification elements include leaderboards, competitions with friends, daily goals, and push notifications.
Six great examples of gamification from successful companies
Gamification is being used in more and more companies, both online and offline. Many companies have improved their sales, customer loyalty, market position, or productivity through successful gamification. For this reason, we would now like to show you a few gamification examples from companies that have launched successful campaigns.
Domino's Pizza: Pizza Hero as a recruiting tool
The Pizza Hero experience was initially designed as a fun and marketing campaign, but delivered excellent results: Thanks to the successful gamification, the world-famous pizza chain increased its sales by 30%! The Domino's Pizza app turns you into a pizza maker, and you have to make the perfect pizza. The unique thing about it: Once you have created your favorite pizza, you can conveniently order it to your home directly via the app. The better your pizza, the more points you get, which motivates you to continue, try out, and order. The best pizza makers even got a job at Domino's Pizza.
Chipotle's: The Scarecrow for more conversations
The American restaurant chain Chipotle wanted to boost sales of their valuable groceries in a motivating and entertaining way. In the video of the app "The Scarecrow" you can see the daily work of a scarecrow. You will experience how sad the scarecrow is and what bad things it has to experience: The chickens are given growth-promoting hormones by robots and the cows are kept in mini boxes with gigantic milking machines. That is why the scarecrow decides to harvest vegetables and open its own burrito stand. In the free adventure game Scarecrow you can deal with animal husbandry and production conditions in a playful way. The app brings users closer to the problems of unethical animal husbandry and sensitizes buyers to the important topic. The results of this successful gamification can definitely be seen:
Scarecrow was the most popular adventure game on the app store
The app was discussed on 17 different social platforms
18.4 million conversations in the first month of the marketing campaign alone
Chipotle became the leading fast food brand in the USA and won the "Cannes Lions Award" in 2014
Microsoft: Learn Microsoft Office easier with Ribbon Hero
In this game, you have to complete different tasks. You will automatically be introduced to the world of Word, Excel, and PowerPoint. The existing challenges were even embedded in an exciting story. Everything revolves around the well-known Clippy paper clip. Due to its great success, Microsoft has now released the successor Ribbon Hero 2.
Reddit: Karma points through up-votes
The well-known social news aggregator is a remarkable example of successful gamification. The Reddit system motivates you as a user, and you can vote posts up or down. If a post has an unusually large number of "up-votes," it rises in the list and vice versa. The Reddit Karma System gives you karma points, and these increase your reputation within the global community. This system ensures that users are more active on their own to increase their importance.
Audi: digital training for sales
Audi announced in 2018 that it would introduce a virtual training program for employees. In a computer game-like setting, employees have real customer contact and have to master difficult, challenging, and funny situations. The virtual customers have a mood barometer (similar to "The Sims") and react to the employees' actions. Thanks to the successful gamification mechanism, the Audi employees learn how to deal with customers correctly and have a lot of fun in the process. According to Audi, over 570 German car dealerships use the virtual gamification training offer.
SAP: Play golf when transferring orders
The IT company uses gamification in several areas. Among other things, a digital golf game was developed in which the orders are played back and forth between the various departments using virtual golf shots. The SAP community is an externally visible, successful example of successful gamification. Members collect points by answering questions from other users and receive awards.
Conclusion: Gamification is here to stay
Using gamification, you transfer the tried and tested, playful elements into different contexts, such as websites, apps, or various offline areas. Reward systems, progress bars, or other feedback elements can be quickly introduced and ensure user actions and motivation.
Successful gamification has an appealing visual design and focuses on the essentials. As early as 2012, the well-known market research institute Gartner predicted that in 2015 over 40 percent of the 1,000 largest companies would use gamification internally.
The German "Federal Ministry for Education and Research" described gamification as a defining social trend up to 2030. Gamification is being used in more and more companies, both online and offline.
Many companies have improved their sales, customer loyalty, market position, or productivity through successful gamification.
Due to the annual increase in gaming revenues and the growing number of executives who grew up with computer games, it can be assumed that gamification will play an even more critical role in companies in the future.
We hope that our gamification examples will inspire you in the future.
With this in mind: Happy Gaming!