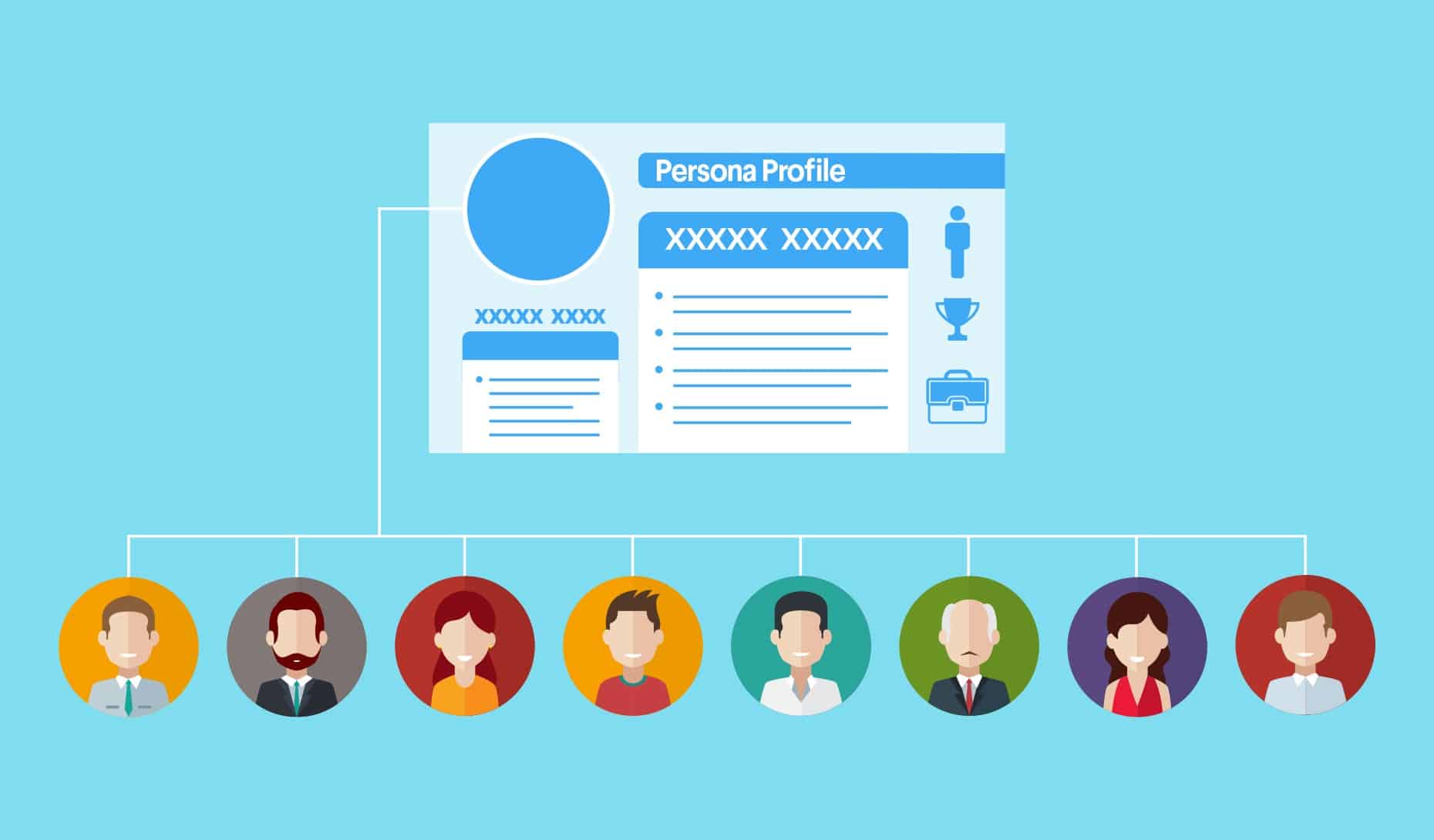 Marketing is still in the midst of change. I'm not talking about offline to online marketing. The whole strategy is changing.
While customers used to be made to buy a product or service, today it is a matter of aligning the service and the work with the customer and marketing it accordingly. This paradigm shift poses entirely new challenges for marketing as we knew it.
First and foremost, we need to be aware that we are starting to take user-centred measures. To do this, it goes without saying that we have to be clear who these people are, whom we count as our target group.
Target groups and personas in online marketing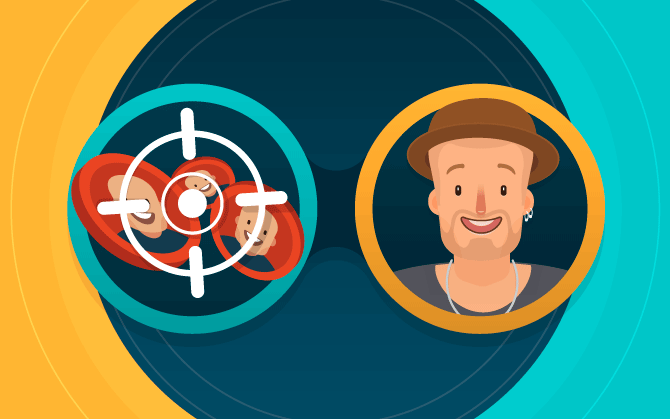 Every (online) marketer will sooner or later – usually sooner – come into contact with the term target group.
A target group is defined as a group of people with specific characteristics who satisfy a deep inner need with the help of our product or service. As archetypal users, personas represent goals, motivations, needs and other factors, as representatives of the broadly defined target group. Personas make it easier to make informed decisions in the development of user-friendly products and at the same time to create the right content in marketing.
The target group analysis
We can define our target group by performing a target group analysis. The following segmentation criteria are of interest in a target group analysis:
Geographical features (origin, nationality, etc.)
(Socio) demographic characteristics (age, gender, family status, etc.)
We find out such static information by analyzing internal and external data.
In the past, complex market research studies had to be carried out for this. Today we can use the data from our CRMs or tracking tools such as Google Analytics. Here we find the determination of age or origin.
Competitive analysis can be used to analyze external data. Google, Facebook, Amazon and also rating portals offer a good insight into the target group of the competition.
If we collect all the characteristics of our possible target customers and later cluster them, one or more data-based target groups with more static characteristics result.
One quickly becomes aware that geo- and socio-demographic characteristics and rough competition analysis are not sufficient for a detailed target group analysis because the data gives you the first feeling but is not meaningful when it comes to purchasing behaviour and the needs of the target group.
Persona as a detailed target customer
Personas can be described as fictitious ideal customers with their name, picture, age, marital status, monthly income, personal problems and needs.
A persona should make it easier for companies to properly adjust their product, service and marketing strategy to the actual customer.
According to a report in Smashing Magazine, personas were first developed by Alan Cooper, a software designer and programmer. Cooper developed the concept of personas to understand better the people who wanted or had to use his software. Cooper interviewed several people from the intended target group and got to know them so well that he was subsequently able to slip into their roles and pretend that he was one of the target group. This allowed Cooper to develop and evaluate ideas from the user's perspective. With this particular method, Cooper was able to put users at the very top of his creative process.
In addition to the static properties of a target group, further information is required for this. In addition to the segmentation criteria described above, there are additional:
behavioural characteristics (buying behaviour, price flexibility, shopping locations, etc.)
socio-economic characteristics (level of education, salary, occupation, etc.)
psychographic characteristics (personality, needs, motives, lifestyle)
The behavioural characteristics are based on income and purchasing behaviour and price flexibility. The socio-economic criteria describe income, educational level and occupation. Such features can be found, for example, in research and typologies such as the sinus milieu. Psychographic characteristics of a persona describe their needs, motives and personality. For this purpose, for example, typology descriptions as they can be found in the Limbic Map or via findings and studies that personality psychology offers us.
The different characteristics or criteria of the desired customer definition are not to be defined simply by using tools. To do this, you have to conduct surveys, take possible customer feedback into account, delve deeper into the thoughts and actions of your customers, and conduct more intensive research than with the standard target group analysis.
If the concept of personas is used correctly, you will get a feel for the people interacting with your website (or app). Personas will help you avoid creating websites that only "somehow" work, but cannot offer any real target group-relevant added value.
Why do we need personas instead of simple target groups?
Personas offer unique advantages compared to simple target groups. Some of the benefits were undoubtedly already evident from what was described above. Here again, the gifts at a glance:
1. Personas help build empathy
A detailed persona enables you to see the world from your customers' point of view. Thanks to this point of view, it is easy to understand what goal your desired customer is pursuing. The persona helps you to tailor offers, a product and online marketing to the needs and wishes of your selected customers.
2. Personas provide the focus
The creation of personas in online marketing helps you to build up a targeted customer focus. You will understand for whom you can offer solutions or which needs you to have to satisfy and for whom you cannot. Once you have identified several personas for your company, they will help you to define them, and you can view and market your offers in a differentiated manner. This way, you avoid placing the wrong focus on the wrong target customers.
3. Personas help to communicate in a targeted manner and to build a consensus
Usually, several people work together to guarantee the ultimate user experience with your company. Assuming that all members of your team (marketers, designers, product developers, etc.) have different points of view, interests, perspectives, experiences and skills, the use of detailed personas serves to ensure that everyone starts from the same point of view. If all employees have the same understanding of your users and customers, it becomes easier to reach a consensus on essential issues.
4. Personas make it easier to make decisions
When making decisions about products, offers or marketing activities, defending yourself based on the data obtained and research on users (represented by a persona) is the best way to show others the logical and user-oriented considerations behind the decision.
5. Personas make it easier to measure the effectiveness
People can be understood as a fictional but still precise representation of your users and customers. Different implementations, be it content or website design, CTAs and other changes on your website, can be "tested" by linking a person to a scenario, similar to how we test systems with real users. If someone who thinks their way into the persona thanks to detailed information does not find out how to use a function, the actual users they represent will probably also have difficulties.
As you can see, the effort to construct detailed personas is worthwhile for almost every company.
6 point instructions for creating a persona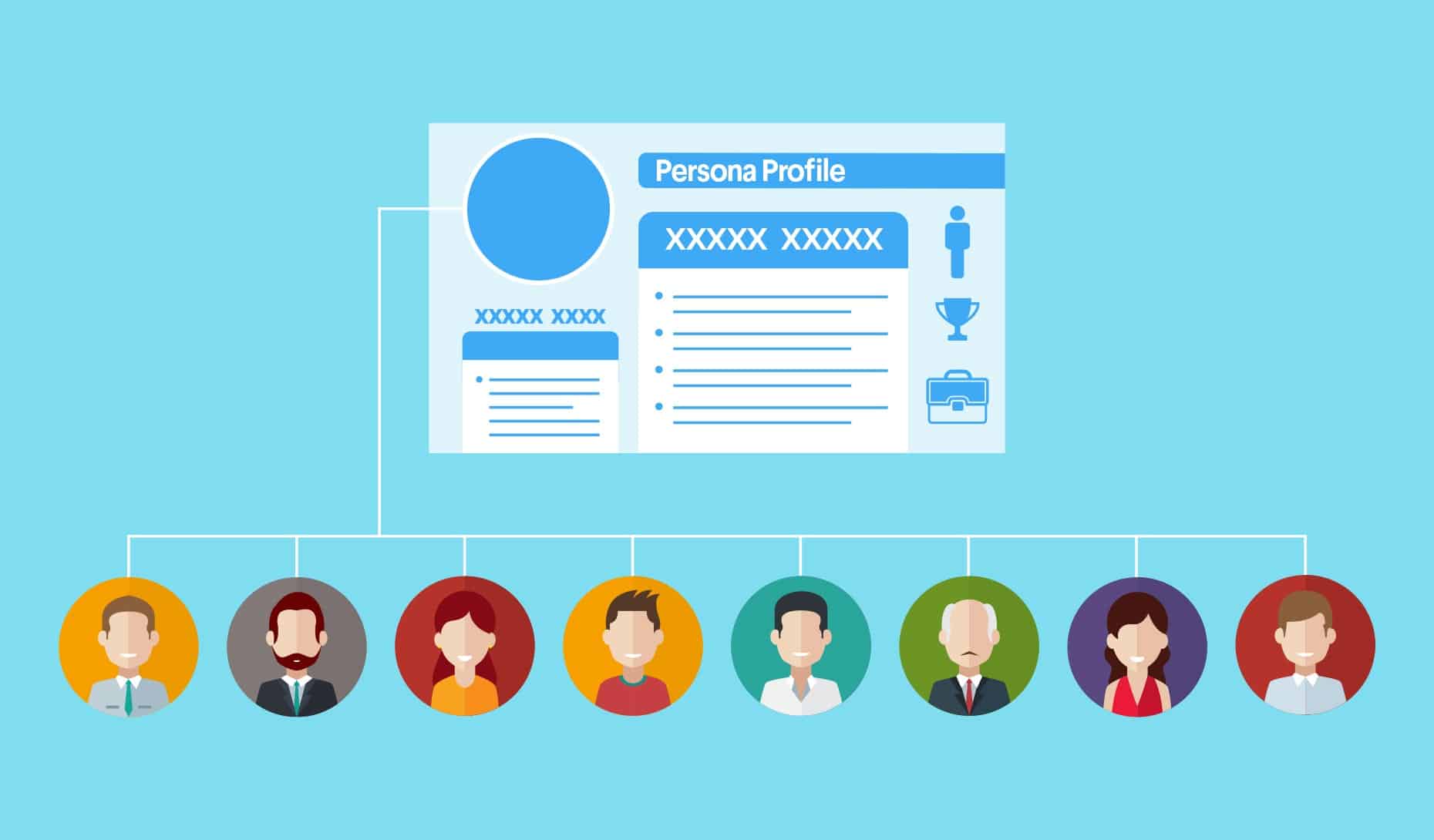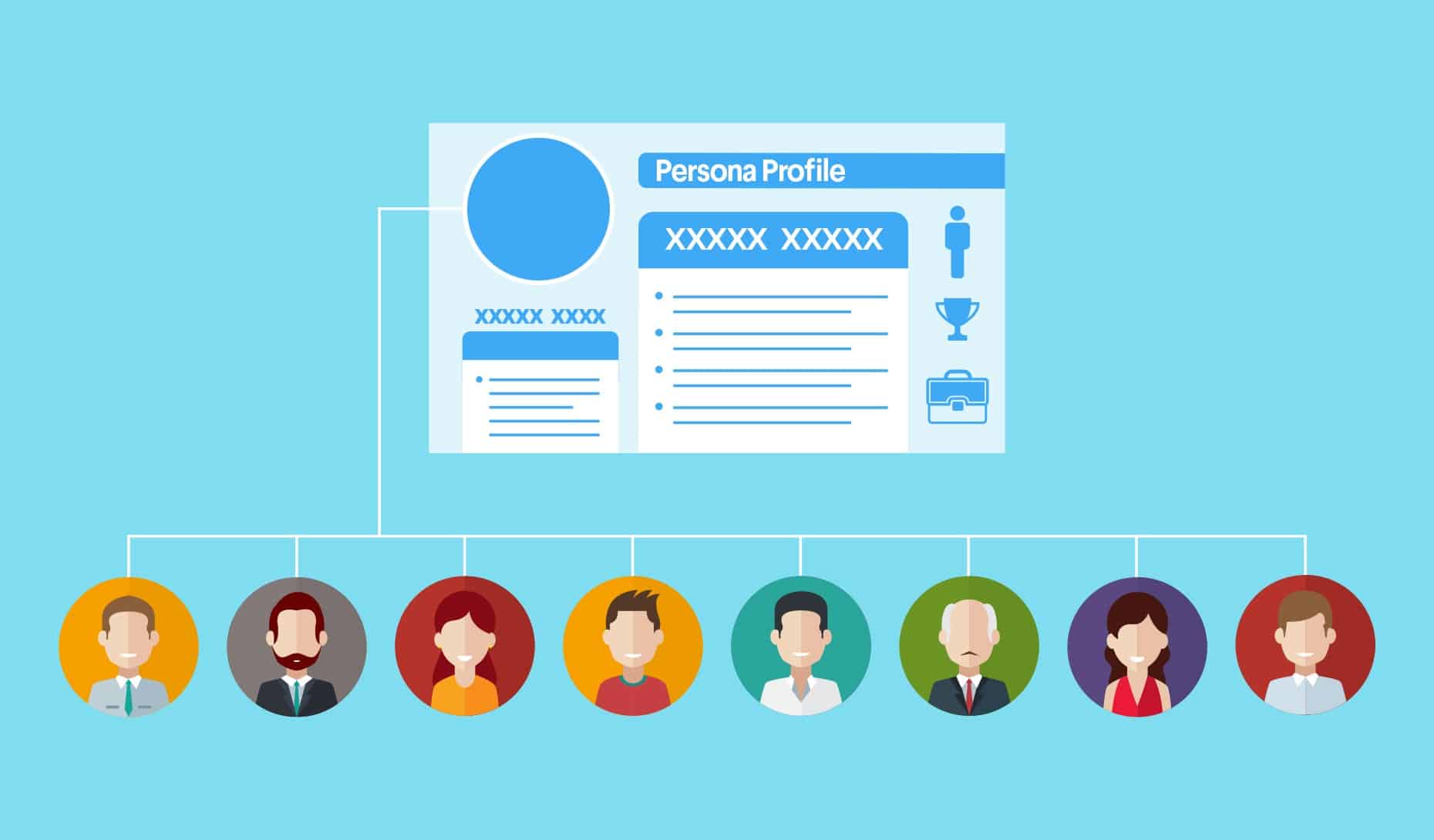 You can find out here how you can create a persona for your company step by step and what exactly that looks like in the end.
# 1 Do as much research as you can
You can't start creating personas until you fully understand your target audience. And you can't fully understand your target audience unless you research and analyze your target audience extensively.
Abby Covert, the American information architect who lives and works in New York, describes the task very accurately in her book "How to Make Sense of Any Mess":
"People are complex creatures when it comes to their interpretation and use of certain things. We are full of contradictions. Research knows that every now and then we exhibit strange behaviors. From the way we use our cell phones to the way we walk through grocery stores, none of us are exactly alike. "
People are complex beings and have very different backgrounds, goals, motivations, needs and problems. You come to a particular website or app for entirely different reasons. It is therefore essential to understand the background and the need to find out what makes your customers unique, what distinguishes them from other customers and what connects them. In any case, creating personas will help you to gain a broader understanding of what makes your customers unique.
It's understandable if you now feel that you don't have the resources to create accurate personas. By research, we don't mean that you have to commission an extensive survey. In the following, we will show you what we mean by research and what is feasible within the framework of your unique possibilities to analyze your target customers as precisely as possible to build one or more personas.
There are two types of research you can do:
1. Quantitative research
The term quantitative research is understood to mean the collection of lots of data, numbers and measured variables. There are a lot of tools suitable for this in online marketing that can make statements about behaviour on the website or provide you with geographical and socio-demographic data (e.g. Google Analytics, Google Ads, Facebook Analytics, etc.). You can collect points such as the demographics of a persona here relatively quickly.
2. Qualitative research
Qualitative research is an exploratory type of research that you can use to understand why your customers are doing something and how they are doing it.
For example, you could ask
Why are your customers looking for an answer or a better way to get a specific task done?
Second, you can ask
How do your customers cope with their particular problem today? Which possibly still inadequate solutions are they using?
How would your customers interact with a new product?
In qualitative research, you look at the behavioural, socioeconomic, and psychographic characteristics of your persona.
Use customer interviews, review pages, competitor analyzes, customer feedback, customer questions or also start a creative meeting with everyone who is close to the customer and can make statements about his needs, his attitude and his behaviour.
To get the most complete and coherent picture of your users, we recommend that you carry out both procedures.
# 2 Question and interview people
As already mentioned, you can conduct customer surveys and interviews. These help you to gain direct statements from the customer and thus to learn more about his attitude, his behaviour or his wishes.
Tip for a good interview: An important principle is to convey to the interviewee that they are liked and that their opinion is critical.
A good interview always requires the right questions and an interview guide. The interview guide is a document that you should have with you during your consultation to ensure that you stick with the topic and get all the information you need.
Remember, it's about understanding customers as real people, how they think, what they feel, what they are afraid of and what has already helped them. All of this information will help you to set up a relatively realistic persona afterwards.
# 3 Create creative surveys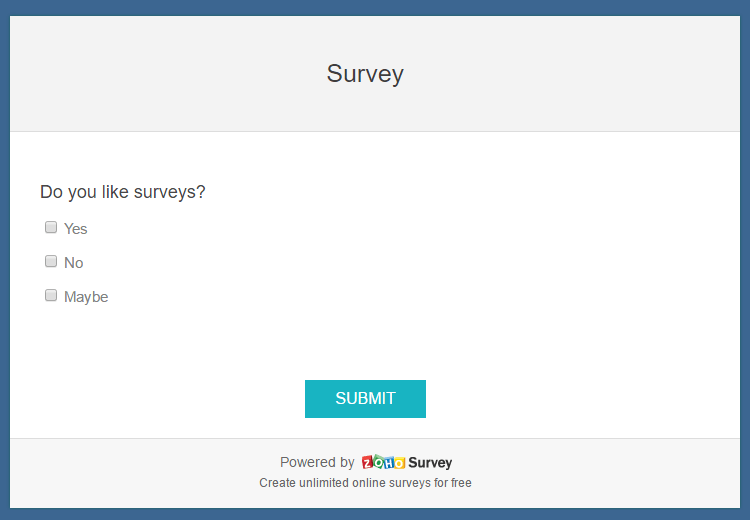 Surveys are also an effective way to collect targeted and personal information about the target customer.
Any information you get from a survey can play an essential role in your persona research process. Surveys may seem like a quick and easy way to collect data at first glance, but unfortunately, this is not often the case in practice.
Here are a few tips to help you create a survey:
Determine the goal of your Survey.
From this, relevant questions can be developed.
Choose Who Should
Receive the Survey Before making a decision, look at demographics, the environment, and how they relate to your brand. If necessary, include previous analyzes that give you a first look at the target group or persona.
Write a short but generally understandable and comprehensive introduction
It would help if you had this introduction to explain the purpose of the Survey to the respondents at the beginning and to clarify necessary information such as evaluation criteria, structure and survey duration. It should also contain a confidentiality declaration on your part, in which you assure that no personal data from the Survey will be passed on to third parties.
Keep the Survey short.
Members of your team may want to include different questions. However, you should avoid the temptation (admittedly excellent) to collect as much information as possible with just one Survey. Instead, compromise what to ask so that you have a better chance of respondents filling out your questionnaire in full.
Use a survey tool like SurveyMonkey
especially if the tool integrates with your marketing and sales software. So you could automate the Survey and find out what you already know about your best customers and prospects and what information is new. The key is to ask the right questions in the right way.
Make sure that your items have a logical flow and are easy to answer.
Your items shouldn't deal with two aspects at once – a negative example of this: "Rate the quality of boots based on comfort and appearance."
Probably the most important tip: let your creativity rule!
Of course, customers are not available 24/7 to answer your company's next Survey. And that's precisely why I recommend doing surveys differently. How about surveys on the Instagram Story, packaged as a competition or adorned with discount codes as an incentive? Be sure to be creative here; try what you can think of and help your users to help you!
# 4 Do an empathy map as a supplement
The whole point of the concept of personas is to understand your customers as best as possible. So-called empathy mapping can effectively help you to understand customers better and to learn to see the world (or your company, your website) through their eyes. Let other employees do an empathy mapping of your customer and compare the results at the end. In this way, you cover the understanding from the customer's point of view across several perspectives.
The goal of empathy mapping is to find out how you can better communicate and interact with your customers by focusing on what messages your customers are confronted within everyday life.
The method of empathy mapping is often seen here as an alternative to persona creation. Especially if you don't have the resources to do full staff development, but you can also use it as a supplement to research and surveys.
# 5 Analysis and synthesis of the data obtained
Ideally, you have gathered a lot of information through your research. Your desk is covered over and over with notes and important papers. Your wall is littered with sticky notes. What do you do with the amount of information now?
It is time to analyze and synthesize to create a persona finally.
Start organizing, clustering, and categorizing your results. When you synthesize, it means you are creating useful information from raw data. You can and should do both at the same time.
One way of synthesis is to create an affinity diagram. An affinity diagram will help you to sort the obtained data into logical categories. The use of a whiteboard is practical here. To do this, write all the results of your research in keywords on sticky notes and then sort them into categories. In the middle is the name, possibly a photo or a drawing of the person (s).
You can, of course, also categorize this using tables and templates digitally on your computer. Here everyone should choose the technique that suits them best.
To do this, first set up categories, such as:
Demographic data
Job description / income
marital status
needs
aims
Daily challenges
motivation
personality
When you cluster your acquired data, try to find out whether specific patterns are forming. Notice whether there are categories that contain significantly fewer sticky notes than other types. If you find some similarities, that's a good sign as it brings you closer to your actual persona development.
# 6 Avoid dusty personas
When you have created your personas, make sure that all processes are aligned with the fictitious but exact target customer. It is therefore advisable to involve your employees in the persona development process right from the start. This ensures that everyone on your team understands that the properties of the fictional personas are based on actual data from real, existing people and are both valuable and useful.
In addition to (re) realigning the processes, you should always make sure to question personas at regular intervals and update them if necessary. Everything in the world changes over time, and so makes people, their decisions, needs and wishes.
Recall that you invested a lot of resources in creating detailed personas. So use your insights to put the right content on the right channels for your customer.
The development of personas is complicated, but brings you a lot closer to your goal!
Every company, from start-ups to corporations, needs to know which customers you want to address with products, services and the related content. The more information you have about your desired customers, the better the understanding for the customer.
No question creating personas is a complex development process. But those who are more successful than their direct competitors must also learn to understand their customers better.