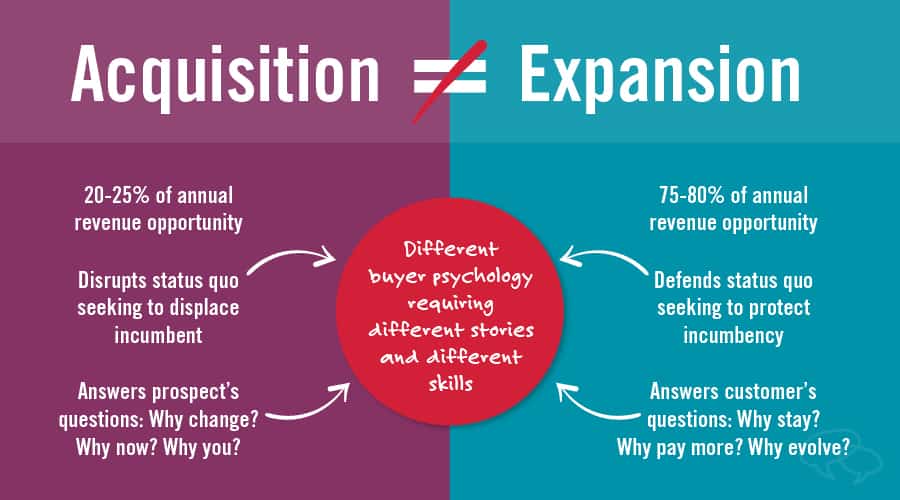 For healthy growth, there is practically no way around acquiring new customers, but that is sometimes downright hated.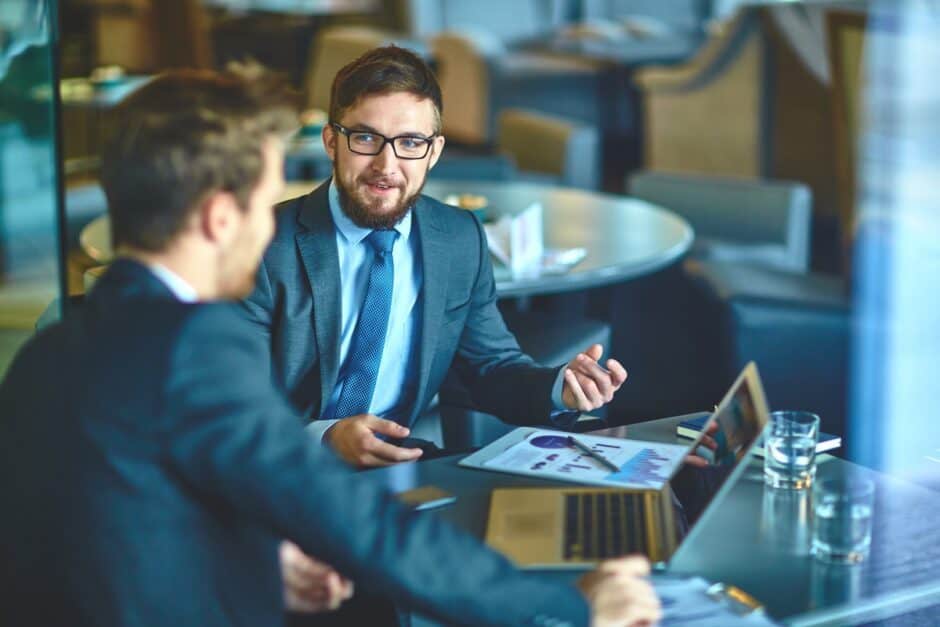 Introduction
Can waxing be unhealthy? It can work very well. Let's think of a tsunami in which the excessively rising wave has devastating effects. This dramatic picture can be compared with full utilization in the company: Because if the sales capacities are tied up by customer service and order processing, then one thing will fall by the wayside – targeted acquisition!
To put it drastically: The most significant predator of actual sales is the operational business. Therefore, employees who are entrusted with sales should never have too many other activities in their job profile.
How can companies recognize how urgently they should rethink their corporate and sales strategy or how great the need for action is? For example, with the help of sales risk management based on previously defined factors.
Risk factors that jeopardize healthy growth
Risk factors that endanger a healthy customer base and thus, healthy growth:
Dependency on one or more significant customers or, accordingly, excellent utilization: Even if key accounts overwhelm young companies with orders so that capacities are already being used, it does not make sense only to use one or a few cards.
Too old, inactive customer base: If customer relationships are not actively maintained, that is, regular contact is actively established with the contact persons, then they will soon no longer "not buy," but possibly also migrate. There is a double risk: a decline in sales and a loss of market share to the competition!
Too little diversification: Dependency on just one industry for customers or on just one product line. In crises in particular, as we are currently experiencing, it often becomes apparent that entire branches of industry are affected by an extreme economic downturn. It's good when companies have relied on several "horses".
Insufficiently filled sales pipeline: How many leads are in the sales funnel, and at what stage of purchase are they? How many sales opportunities are there currently, and with what order probability? Whether B2B or B2C: Sales controlling must deliver these precise results, and the company's sales force must ensure that everything is in the green and that no warning signals are lit!
There are undoubtedly other indicators that show when actual sales should be prioritized in the company. However, the best risk management is one that you don't need, and the best guarantee for this is the active acquisition of new customers. But it is not infrequently extremely unpopular or even hated. Read below where this comes from and what you can do about it.
Where does the acquisition aversion come from?
The question is: why is acquisition so unpopular? Three reasons are apparent:
1.The fear of "no."
Salespeople and business owners are only human too. And people want to be liked. We often take a rejection, a "no" personally. Our self-esteem drops. So that this doesn't happen, we need a healthy resilience. We have to recognize that the rejection is only a momentary condition and is based on factual reasons. In sales, it helps to speak up to yourself: "For this week I will soon have reached my 'no' rate. Then come the 'yeses'! ".
2.Lack of self-discipline
Of course, it is sometimes tedious to persevere and maintain your sales activities until you succeed in acquiring new customers. My motto here is: "Polite persistence helps." From experience, I can say that the god of sales rewards the hardworking and resilient. And so many entrepreneurs and potential clients value precisely this sales commitment with an order.
From experience, I can say that the god of sales rewards the hardworking and resilient.
A missing sales strategy
Many companies, especially if they have little experience in sales, do not know who to address. With which hangers? And with what arguments?
Clarity about your valuable offer and why the soon-to-be customer ("target or desired customer," because the person addressed does not know that he will soon be a new customer of the acquirer) will benefit from it, ensures a confident and motivated appearance.
To set the right course for a successful acquisition, it is first necessary to do strategic homework. And then, of course, motivated to go to work. So that success does not fall by the wayside, it is essential to think about it in advance: Am I just extrinsically motivated?
This is how the acquisition drive gets going.
The self-employed and entrepreneurs usually have an intrinsic acquisition motivation. They know why they are targeting new customers. To increase this natural drive, many use a motivational poster. The so-called vision board helps to show the positive effects of active selling visually and thus more emotionally.
But what about salaried salespeople? One thing is clear: in sales; we cannot avoid goals; after all, they create clarity and measurability. But we all know the problem when the new customer and sales targets are set externally – usually controlled by the sales manager or boss. This is a classic "away-from-motivation": The sales representative wants to avoid anger or even fears a drop in salary.
To achieve "motivation to go," that is, giving sales and new customer targets a definite attraction helps to answer the question: Why does it make sense to meet these goals? What is the positive effect then? To name a few examples of the sense of actual sales: secure jobs, more freedom in structuring sales work, personal success, self-confidence, etc.
My tip for acquisition goals is to set activity goals instead of results.
My tip for acquisition goals is to set activity goals instead of results. Instead of "We are gaining XY percent of new customers this year," instead, "Every sales employee addresses XY new customer contacts per week."
Pleasure instead of frustration arises when these goals are realistic and, at the same time, somewhat demanding. They should also be attractive to everyone involved. In addition to the question of meaning, rewards, a team challenge, or other favorable events can also be linked to the achievement of the acquisition goal. 
With five questions about successful new customer acquisition
Whether a self-employed, entrepreneur, or even sales employee – the procrastination of acquisition is spreading. It is expressed in symptoms or pretexts that sound like this or something similar: "No time!", "I have something else to do," "Not in a good mood," "I'll do it tomorrow."
Only: "No (new) customer is also no solution!" Especially not when a company wants to grow. Because the basis for any growth is a well-developed, lively customer base.
This is easier if you can answer the following five questions for yourself:
1.Do you know your motivation?
Knowing your drive for acquisition is very important! Why should you sell more actively and put both time and energy into customer acquisition? What opportunities does this create for your company, and you personally? What happens if you don't get enough new customers?
2.Do you have a transparent prey scheme?
In addition to the hard factors such as budget and potential, your pleasure factor can also decide who you prefer to address in the acquisition. So: Which types of customers have you had good experiences with? In which industry do you have relevant references? And in which areas would you like to be active or sell something more often? 
3.Do you use the right sales mix?
Variety has never hurt. Above all, don't inadvertently bet on one horse that may not be favorite. It helps immensely to shed light on and test all possible ways to then determine the right combination as a successful acquisition strategy. 
4.Do you take enough time?
If you do not plan two to three sales activities every day to acquire new customers, customer acquisition in operational business will quickly fall short. It, therefore, makes sense to reserve time blocks for this in the calendar regularly. Otherwise, there will be neither routine nor success, and motivation will quickly fall by the wayside. 
5.Do you measure and celebrate your successes regularly?
Be happy in sales life and successful in customer acquisition !? As simple as it sounds, it isn't easy to do both. And we know: It's easier to sell when you laugh! Do a positive check every day and ask yourself the following question: "What did I succeed in selling (particularly well) today?" Do not set the proverbial bar too high; look forward to small successes – and celebrate yourself with a reward. Your brain learns that acquisition is positive and should be repeated more often. Acquiring new customers becomes a personal ritual of success!
The acquisition ways to acquire new customers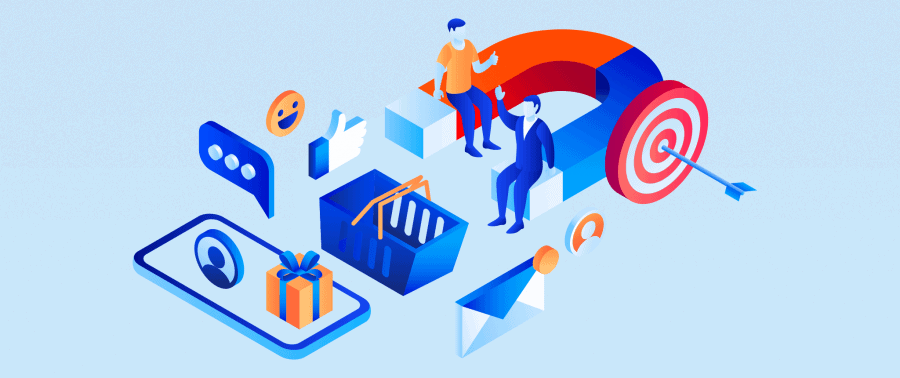 Many ways lead to the goal of acquiring new customers. The question is, which are the right ones? It's not that easy to answer. The prerequisites are far too different, both in terms of the companies, the employees involved, and the market itself.
In general, however, the following points apply:
Industry: How do I best reach the target group?
The fundamental question is: where is my target group? Social media is a good example: Here, the channels differ, where the contacts can be reached. Where some use Instagram and Facebook more, others can be found more on business channels such as LinkedIn or Xing.
Another rule of success is combining virtual and classic channels so that interested parties and decision-makers can be contacted in several ways and more often than once.  
Marketing strategy: what resources do I have for implementation?
Marketing and sales activities should always be closely linked. For example, a medium-sized company has a strong presence on the Internet and has useful content ready for potential customers on its side. This is a great way to generate familiar leads from unknown visitors. With the help of "lead nurturing," the company gets in touch with new interested parties and, after a corresponding phase of establishing contacts and trust, can make customized offers.
It is essential to coordinate marketing and sales when a Qualified Marketing Lead becomes a Sales Qualified Lead. And how it comes from automated contact management to personal contact management between customer and seller.
Sales channels: which paths suit the seller or entrepreneur?
An essential aspect of customer acquisition: If salespeople know what they enjoy most, or if they act according to their strengths, the acquisition path is more comfortable to follow.
For example, if salespeople want to get to know potential customers personally, it makes sense to gain contact via networks and business meetings. However, one should know that these are usually not crowned with short-term success but require a little patience. Is a Salesperson Good on the Phone? Then decision-makers prefer to research online and convince them of a personal appointment directly on the phone. If a company has enthusiastic regular customers and a correspondingly high number of positive online reviews, then customer acquisition through targeted recommendation marketing is an obvious choice.
Closing word
In sales, the term growth is often only associated with sales growth or, at most, increasing one's market share and conquering new markets. We discussed at the beginning to what extent this is still healthy. Growth means so much more – especially on a personal level. And that's precisely what new customer acquisition is all about: Salespeople should be aware that small obstacles are always growth opportunities. Instead of resisting it, they should rather accept it – especially before market conditions force them to do so.