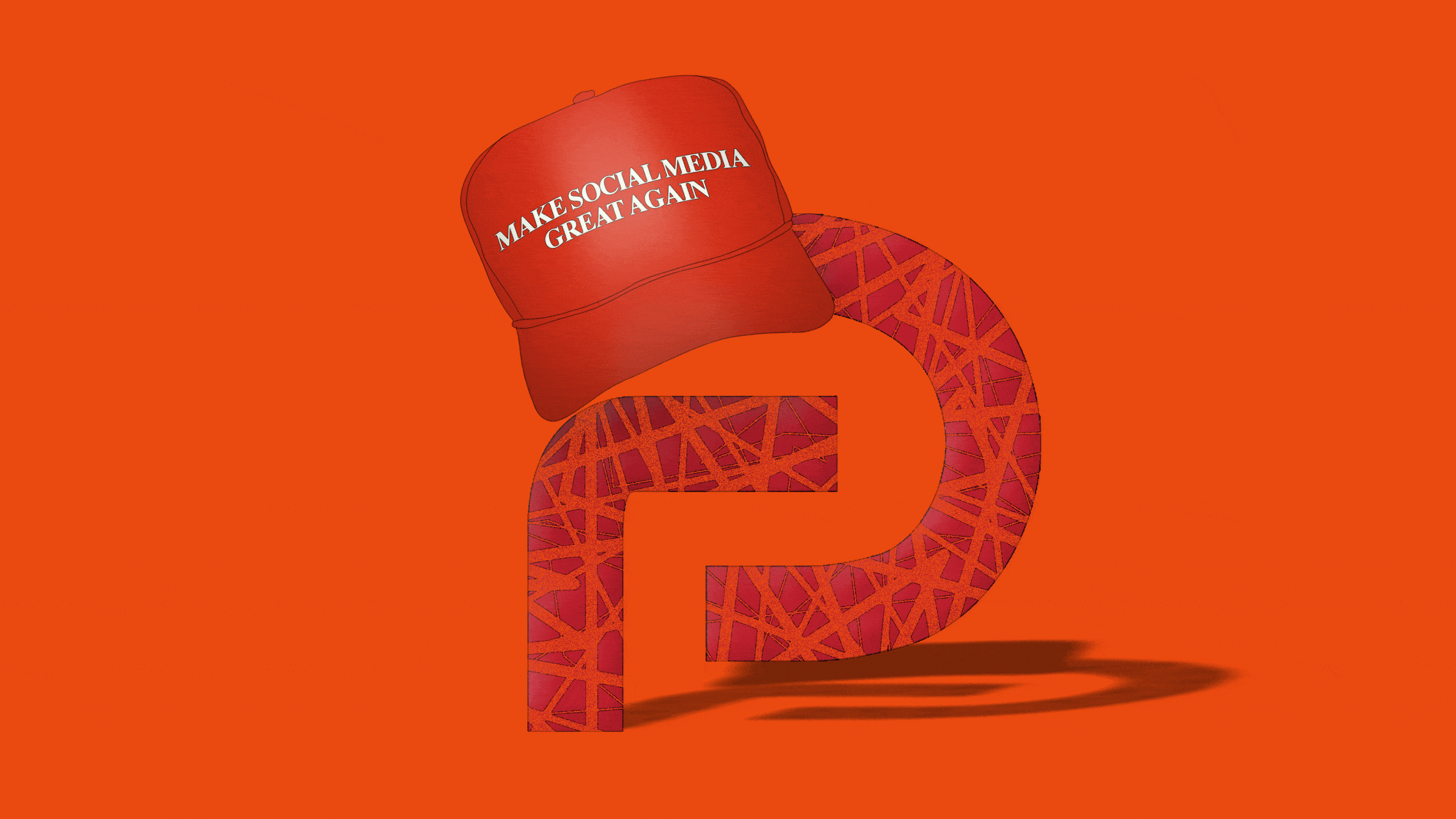 Facebook and Twitter intervene more and more rigorously in content that their users distribute. Parler benefits from this. The platform advertises with freedom of expression and is gaining popularity – especially from the right-wing camp.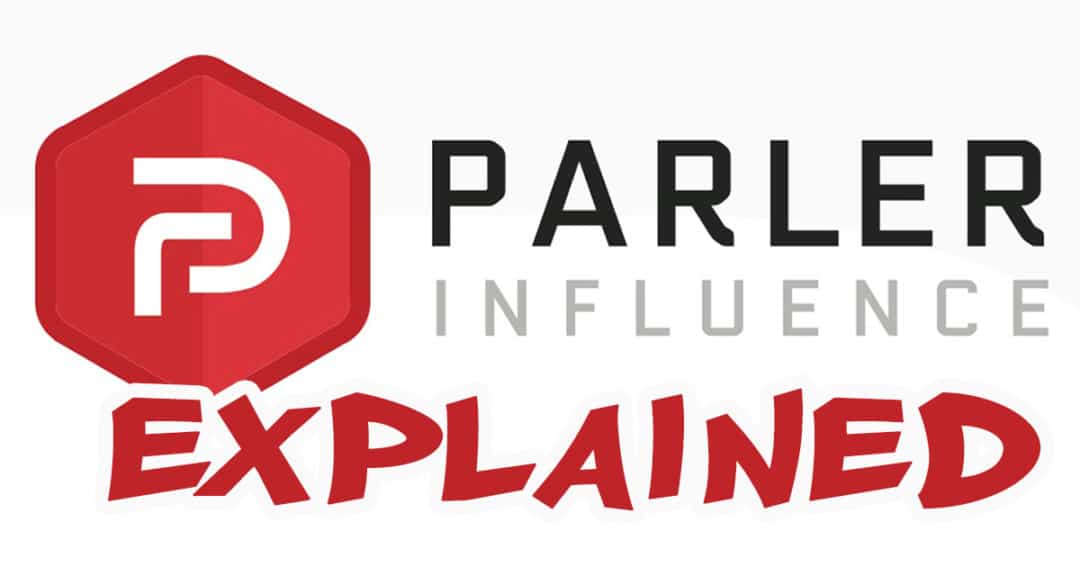 John Matze is a gun collector. British and American rifles from World War II hang on the office walls of the 27-year-old American. "That goes down well with the conservatives," he says. Matze is the founder and CEO of Parler, the self-proclaimed anti-Twitter.
The social network has been viral these weeks. Since Facebook and especially Twitter began to intervene more and more in the content and to block users to combat fake news and hate speech, Parler has gained some critical personalities. Among them are confidants of the American president Donald Trump such as his advisor Brad Parscale and his son Eric, well-known Republicans such as Rand Paul, Ted Cruz, and Rudy Giuliani as well as the Brazilian President Jair Bolsonaro – and, more recently, representatives of the extreme right-wing European identity movement.
Freedom of expression versus «techno-fascism.»
Parler's soaring began when Twitter first marked a tweet from Donald Trump as "potentially misleading information" in late May. More flags followed and with them a storm of indignation, especially among American conservatives and the right. Since then, Twitter has continued to crack down, flagging posts and banning accounts of the identity movement and conspiracy theorists. Facebook, whose boss Mark Zuckerberg has long spoken out against fact checks on politicians, has also come under pressure. Advertisers such as Coca-Cola, Unilever, and VW announced at the end of June that they would at least temporarily stop placing ads on Facebook. The official reason: Facebook does too little against hate messages.
This mixed situation now benefits Parler. In August 2018, John Matze and a former college roommate founded the platform, which is very similar to Twitter in terms of layout and operation. And yet it should be completely different, namely offer "true" freedom of expression. The company is based in Henderson, near Las Vegas. This means that Parler has both a spatial and a mental distance from Silicon Valley. In his attacks on the tech companies there, Matze is also not very fussy. "We reject techno-fascism and those who believe that they are the only guardians of the truth," he wrote in a Parler article in early July.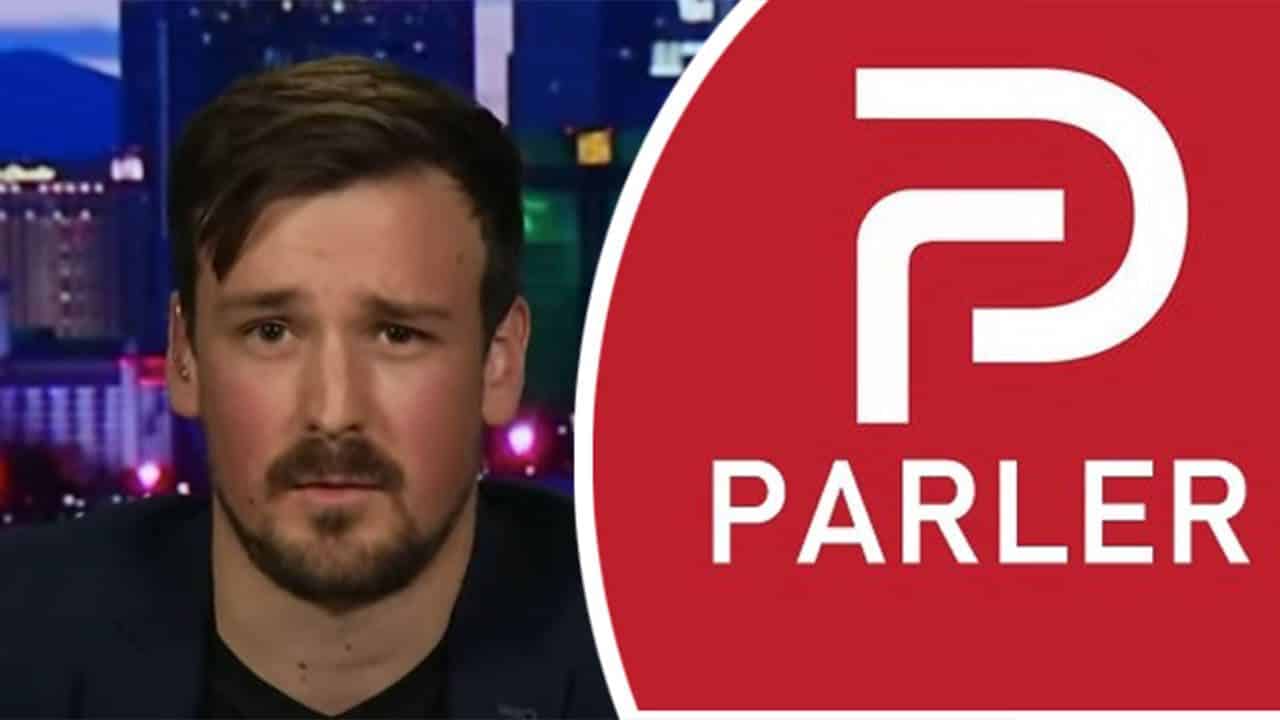 "Facebook and Twitter behave like publishers," said Matze. With algorithms, moderation, and blocking, the users would only see a distorted picture in their newsfeeds, a real discussion culture and opinion formation could no longer arise. This is different from Parler, claims Matze. Only content that violates the First Amendment of the American Constitution and the Federal Communications Commission's guidelines, the state supervisory authority for media and communications issues, would be deleted. But, Parler's community rules also comprise six pages; individual points are provided with references to the Supreme Court's corresponding judgments. Spam, profanity, terrorist content, and calls to violence are prohibited.
As an example of how Parler differs from the established social networks and stands for freedom of expression, Matze cites the handling of the "Plandemic" video. This "documentation" is full of conspiracy theories. She states that leading experts were supposedly covering up the truth about the new coronavirus to gain power and money. When the video spread in early May and was viewed millions of times in a week, Facebook, Twitter and Youtube deleted it from their platforms. The rationale for this was that the video would spread false information that was potentially harmful to health. Parler then posted the video on his official account. "We wanted to show our users the video and let them decide for themselves what they think of it," says Matze.
Millions of new users in a few weeks
At the end of 2018, Parler had almost 60,000 users. A year later, it was more than half a million. Now there are around three million. According to Matze, hundreds of thousands of new users have been added every week since May. The Parler app even left Twitter behind in Apple's app stores. Parler's user numbers are still small compared to Twitter, with its 1.3 billion accounts and 330 million monthly active users. Still, the growth, especially among right-wing political heavyweights in the USA, is remarkable.
How politically unbalanced the platform it becomes clear to anyone who registers there. Parler suggests both users and media to newbies. For the latter, the right-hand online medium "Breitbart" comes first (800,000 followers). Users are Dan Bongino, a well-known American radio and podcast talk show host and Trump supporter (1.2 million followers), Trump's campaign account Team Trump (1.2 million followers), and Eric Trump (970,000 followers). These suggestions are a reflection of who is active on Parler because, at the moment, they are still generated automatically. There you end up with the most followers and a gold-colored badge – i.e., a verified account of a famous person.
Those who follow the suggested accounts have correspondingly one-sided contributions in their timeline. The topics are not surprising: calls to support Trump's re-election, unflattering things about Trump's rivals, China's guilt for the Corona crisis, violent activists in the "Black Lives Matter" movement, attacks on the so-called mainstream media and various conspiracy theories. As an American politician or publicist, anyone who wants to see and reach their audience in the right spectrum has come to the right place at Parler.
Parler's investors are ideologically motivated, according to Matze. "They all want freedom of expression and neutrality," he says. For him, it is first about growth, and then mainly making money through advertising. This should be tied to influential individual accounts, i.e., targeted to their followers. With this, Matze wants to avoid problems like the ones Facebook is currently experiencing with the advertising boycott. "The companies don't want to see their advertising next to content that damages their brand," says Matze.
Who deletes what?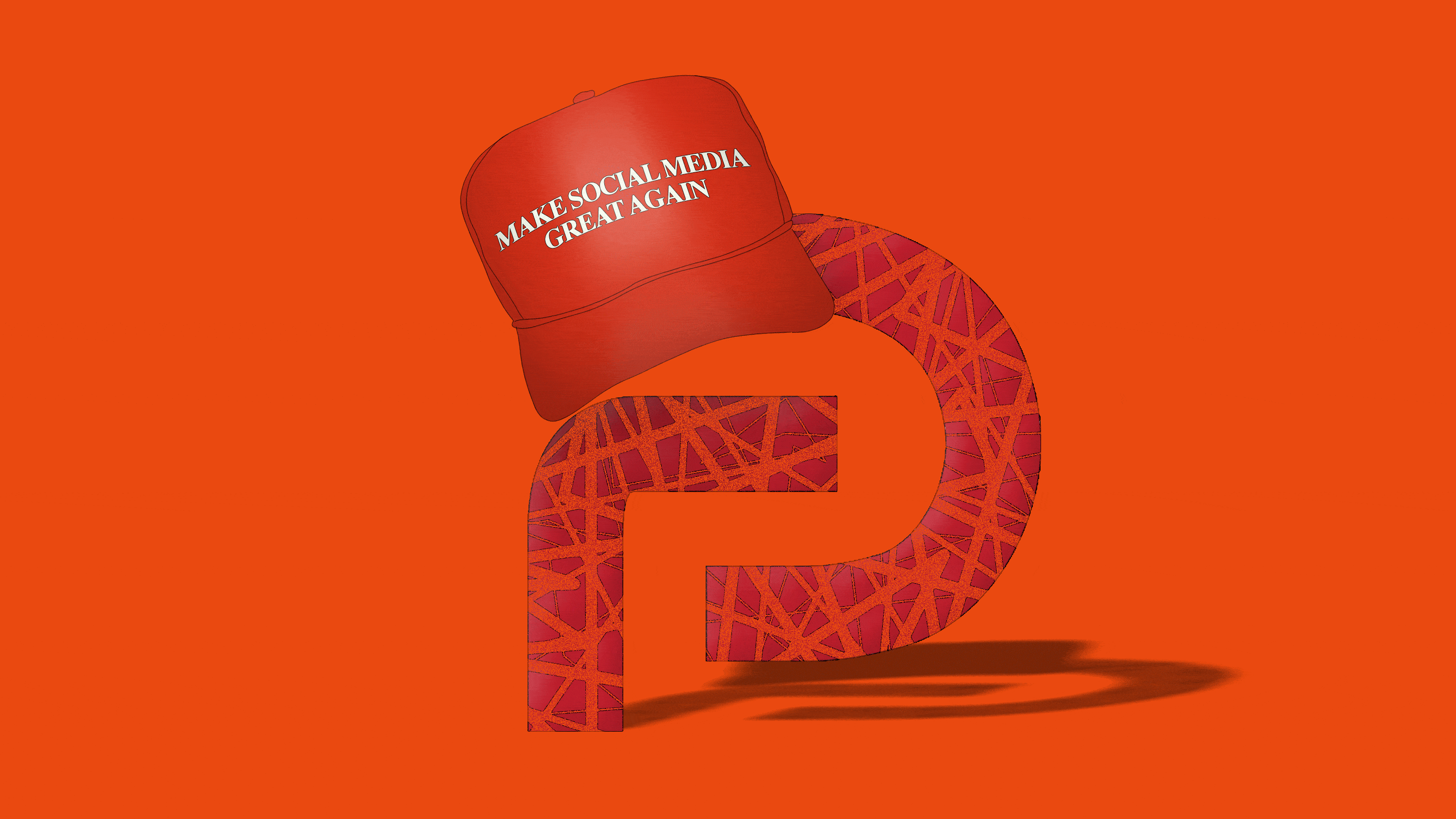 However, in the course of Parler's growing success, leftists have also signed up to provoke and insult right-wing users. To get the whole picture under control, around 200 volunteers now take care of the moderation of content. They are based on the community guidelines. Two moderators look at user complaints independently of each other. If both come to the same conclusion, then the case is decided. Those who apply to become moderators must take a test based on real cases. After this has been passed, it is checked whether the users themselves have never broken the rules, do not take any extreme positions, and their account is verified.
However, as with other social networks, the interpretation of the community rules is not always clear. This can also be seen in Matze's statements. When asked, for example, how Parler deals with racist contributions, he said in an interview with a conservative political commentator in June 2019 that racist comments could exist as long as there was no call for violence. In an interview with CNN a year later, his answer sounds a little different. This may be because Parler now has millions of new users, and the "Black Lives Matter" demonstrations are currently showing a high level of sensitivity for racism. Many racist comments fell under the spam rules anyway, says Matze evasively. "Many of these users simply insulted, did not discuss and are ultimately deleted."
In addition to the fact that there are moderators at Parler who decide on content in case of doubt, there is another point that makes the creed for free expression of opinion vulnerable. Because the open discussions that Matze would like to have according to its statements can be prevented relatively easily by users, everyone can specify in their user settings how they want to deal with comments under their posts. For example, users can initially hide all comments as long as they have not approved them manually. There are also word filters and the option to exclude certain users.
Identitarians discover Parler for themselves.
Parler has not only gained new users recently in the USA. Right-wing circles have also become aware of the platform in Europe. The reason for this is probably Twitter's crackdown on the Identitarian Movement in recent weeks. The Austrian Martin Sellner, the head of the movement, has been with Parler since then. It's not a coincidence. His American wife Brittany (nee Pettibone) is active in the alt-right movement and has been a member since Parler's early days in 2018. However, like many others, it only became active at the end of June.
At this point, Martin Sellner Parler also joined; he now has 2,800 followers. Suppose you look at the list of those he follows. In that case, you discover many identities from all over Europe and also some young supporters and local politicians of the Alternative for Germany (AfD). Many of these accounts didn't join Parler until the end of July. The dominant issues in this circle are similar to those in the United States: corona conspiracy theories, violent foreigners, and alleged censorship.
What if Trump joins?
It remains to be seen whether the trend will continue and whether the European right will continue to discover Parler as an alternative to Twitter. Many identities have withdrawn in groups of the Telegram messenger service. For the time being, Parler will not actively seek European users. The privacy policy does not comply with European data protection laws. The moderation becomes more complex; the more languages ​​are used on the platform. And Matze admits without hesitation that he is not particularly interested in European politics – despite relatives in Carinthia, Austria, with whom he used to babysit. After all, according to Matze, Parler has now hired someone who is familiar with data protection law and can at least legally prepare the platform for a European campaign.
And what if Trump decides to join Parler? According to his statement, he expects to be blocked from Twitter before the presidential election in November. "Some people say I should join Parler," Trump said recently, adding, "Maybe."
"If Trump announced this on Twitter and we only have an hour to prepare for it, that wouldn't be so good," says Matze with a laugh. But with 48 hours lead time, Parler would be ready. With the rush of new users to be expected, the balancing act between free expression of opinion and moderation would probably become even more difficult. Soon or later, Parler could precisely get the same problems that the "techno-fascists" Twitter and Facebook already have.