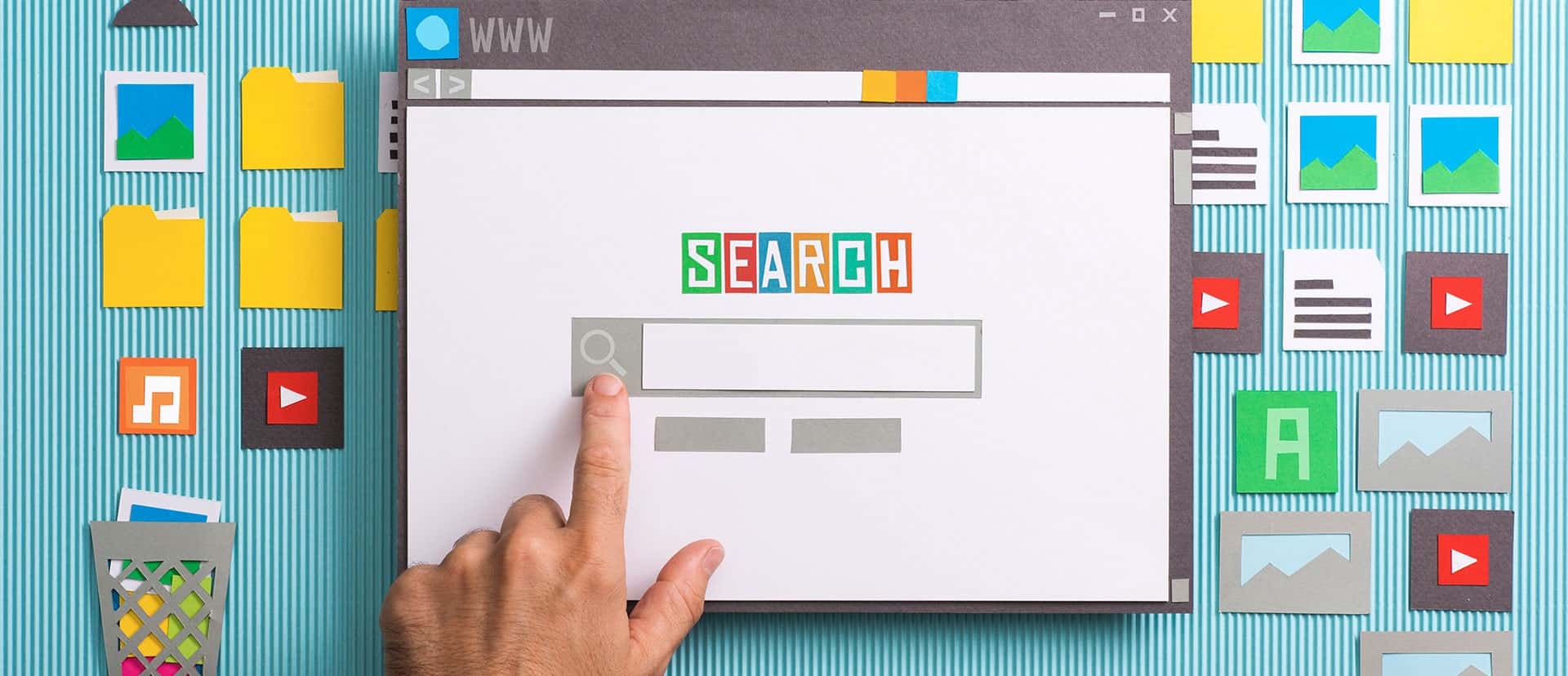 The all-in-one entry: Here, you get all the essential basics for writing or having SEO texts written yourself.
Are you looking for an all-in-one entry into SEO text? Would you like to write SEO texts yourself or have successful SEO texts written? I will give you an overview of what is essential, a definition and detailed step-by-step instructions for creating SEO texts.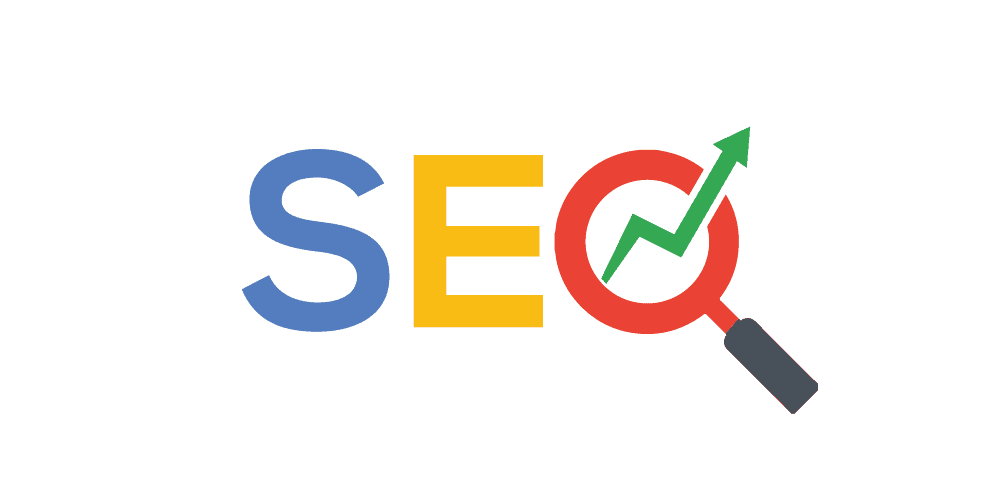 If you have read this post, then you have internalized the most important basics about SEO text.
SEO text: what is it?
A text that is optimized so that it takes the best possible position in the search results in the search engine (SERPs = Search Engine Result Pages) is referred to as SEO text. The idea behind it: The better the position of a search result, the higher the likelihood that a searcher will click it and thus get to a website.
Texts optimized for the search engine have (compared to non-optimized texts) more potential to be found by your target group, to direct more traffic to your website, to increase the visibility of your services and products, to attract new customers and prospects Promote sales (the primary goal of a company).
SEO texts are a useful tool in their marketing mix for online marketers, companies and bloggers. At the same time, there has been a lively discussion about the term "SEO text" for years.
Why?
Understanding what an SEO text is has changed a lot in recent years. Ten years ago, online marketers optimized their texts with a fixed keyword density. I have seen extreme cases where a static keyword (keyword) with a frequency of 10 per cent was used in a text. This means that the keyword appeared ten times within 100 words.
Observe yourself and ask yourself: Is the sample text legible in the graphic? Does he enjoy reading? Does it give added value?
Probably not. This is also the reason why Google uses intelligent algorithms and updates to combat content-free texts with excessive keyword setting (keyword stuffing). The updates are, for example, Hummingbird, Rank Brain and BERT. They are intended to guarantee that the reader gets the best possible search result in terms of content, finds a suitable answer and ideally finds added value and that his search needs are satisfied.
Our tip: If you want to write a successful SEO text or have it written, ask yourself the following questions in the first step:
1. For which target group would you like to write SEO texts?
2. Which topics are interesting for your target group?
3. Which search phrases (keywords) does your target group use?
4. What is the intention of your target group when searching?
Instructions: 9 steps to successful SEO text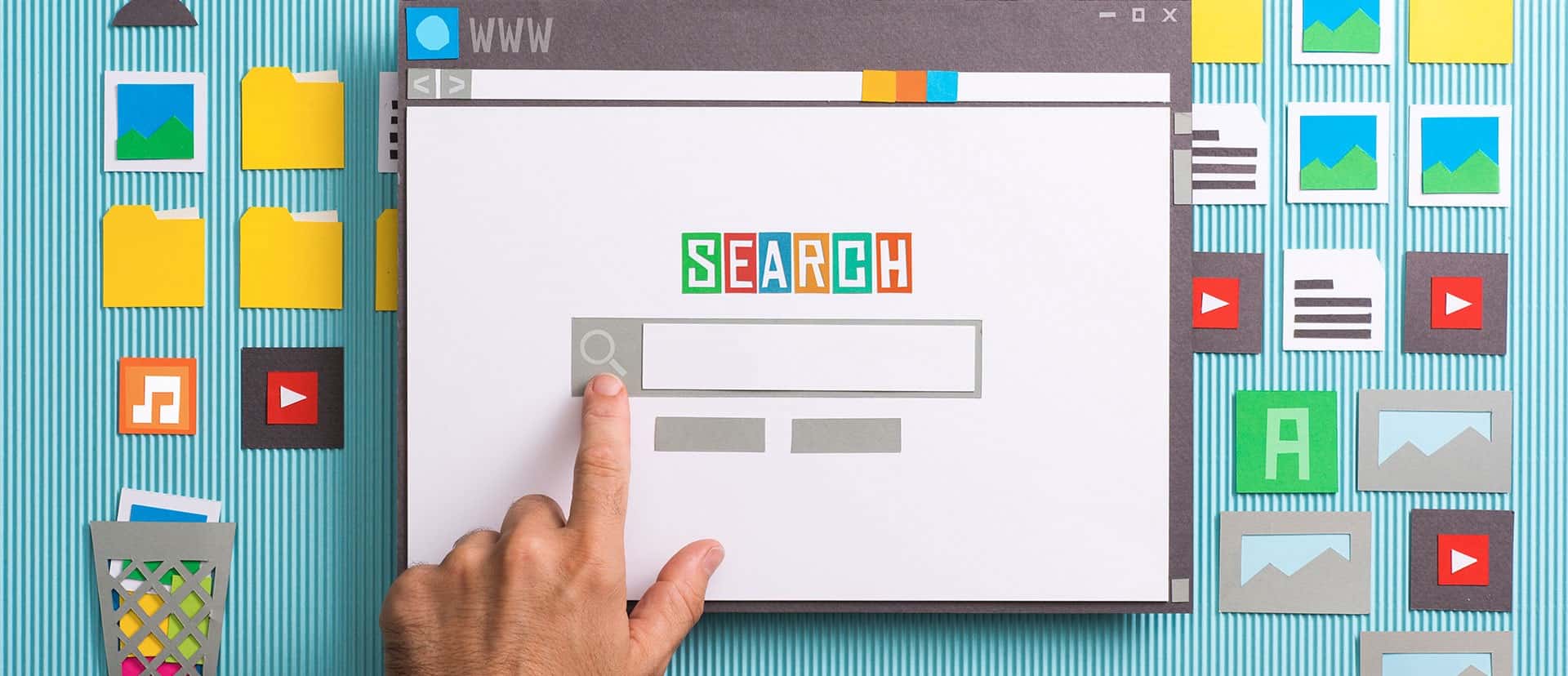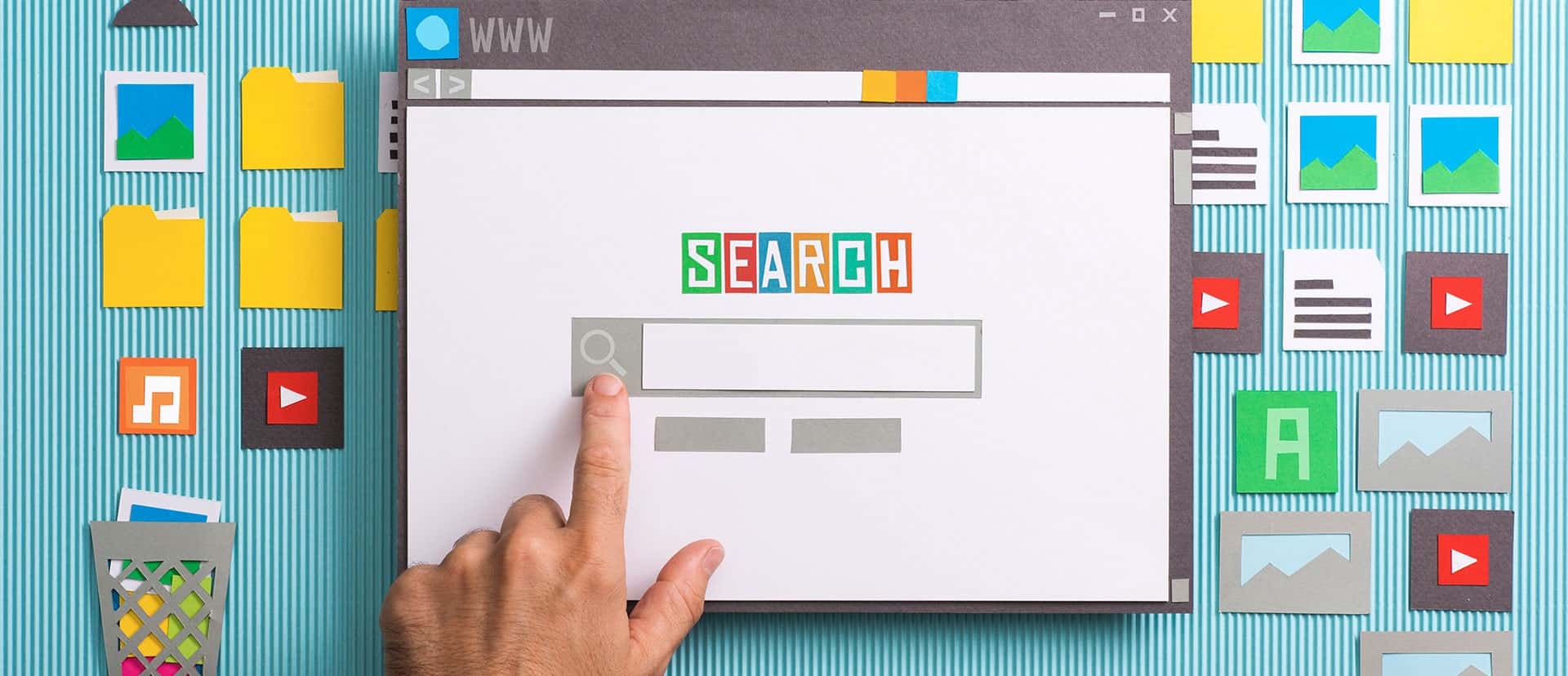 Let's start in practice. This guide shows you how to write successful SEO texts yourself. If you prefer to have search engine optimized texts written, then the instructions can help you to get an even better overview and to write to your SEO copywriter more precisely.
I need to give you the most detailed instructions possible. Because: The details are crucial for the success of your SEO texts. As a small side note: We have already generated new customers with high sales for our customers through well-prepared content marketing and SEO texts. So the reading time is well invested.
Step 1: identify the target group.
Before you start writing or commissioning SEO texts, ask yourself:
Who is my target group?
Why is my product or service particularly interesting for my target group?
Which products and services can meet which needs of my target group?
Also, there are further questions that are crucial for a successful SEO content strategy. Thematically, it is about the usability and conversion optimization of your website. Here are a few sample questions:
Can my website already offer relevant conversions to traffic generated via SEO texts?
Is the range of services on my website understandable for my target group (who comes to me via SEO texts)?
Is my website optimized for easy (low-threshold) contacting?
Step 2: Identify questions and search intentions of the target group.
A little preliminary consideration: I would like you to ask yourself how you use the search engine briefly. You enter a general keyword or a particular search phrase (longtaillongtail keyword). What happens in the background? Right, you have an intention. You have a desire, a need. They want information, for example, they want to buy something, or they are looking for entertainment.
For a successful SEO text, it is therefore essential to know the search questions (keywords) and the search intentions of your target group. It's about getting out:
What specific issues and needs does my target group have?
Which topics are particularly important?
What are the intentions behind it? Would my target group want to find out more about a specific topic? Or is my target group already looking for purchase options?
Such questions and the answers to them have a decisive influence on the format of your SEO text. If, for example, your target group is specifically looking for information, tips and tricks, then you should answer this informational search intention with an advisory text. However, if your target group is specifically looking for a service or a product, the ideal format for your SEO text may be a transactional product landing page.
To analyze especially prominent search phrases of your target group, we recommend keyword research tools. Here is a small, excellent selection for you:
Keyword research aims to identify potential. You can see at a glance which search queries in your target group have the highest monthly search volume. Within Long Tail Pro, for example, you can have the keywords relevant to your SEO texts played out according to search volume and difficulty and save them in a project folder.
Expert tip 1: Do not concentrate your keyword research only on large-volume and general keywords. Also, search for niche keywords (longtail keywords) that represent the very best search queries for your target group. Niche keywords have much smaller search volumes but are sometimes much more comfortable to fill and hit your target group in an advanced search process with more conversion potential. The target group knows exactly what they are looking for and what they want.
Expert tip 2: Don't use the keywords and longtail keywords found in the analysis later statically in your SEO text. This approach is outdated. Use synonyms, similar formulations and keep telling yourself: "I write a legible and valuable text for my target group and not a wooden text for a machine."
Step 3: competition analysis
You may be asking yourself: What does a competitive analysis do for me? Because: You already know your target group and have analyzed burning questions using keyword research. So why look at the competition?
My Answer: A thorough study of your competition will help you understand more about what the final SEO text can look like. How to proceed: First enter a keyword found in step 2 in Google. For example, the search query: "Content Marketing Examples".
Which search do intentions satisfy the top competition sites? (Looking for information or looking for a purchase?)
What are the content points of the high competition sites?
What is the scope of the SEO texts of the competition sites?
Which content formats do the competition sites use? (Text, image, audio, video)
And why the whole thing?
The idea of ​​considering the competition so extensively is simple. I assume that Google would like to give a searcher the best possible results for a keyword. The mental counter-test: What do you think is happening to a search engine that provides wrong answers and ignores search intentions? Right, it offers no added value and will lose users in the future. Google, as the largest search engine in the world, wants to maintain its position and is continually working to understand its users better and better and to provide better results for a search.
Expert tip: Use your top competitors in Google search as a role model. And: make it even better.
Step 4: first rough structure of your SEO text and pluses in terms of content
So you know your target group (step 1), you know questions, search phrases and keywords of your target group (level 2), and you have carefully studied the top competition sites (step 3). Now you provide plus points and additional added value for your readers.
Ask yourself:
What can you describe more intensely and in more detail than the competition
What own perspectives can you integrate into your SEO text?
Do you have more up-to-date information with which you can score against your competition?
Expert tip: Use your wealth of experience and expertise. Describe your approach. Show solutions that have paid off in your everyday life. Give insider tips. Feel free to go ahead in advance.
With all this information, you now have the first rough structure for your SEO text.
Step 5: Integrate additional content and further links
You created the first rough structure in step 4. Experience has shown that a lot of text is already accumulating at this point. So that in the end, it does not become a pure desert of writing, now provide visual background music – in the form of pictures, self-created illustrations, graphics, sketches, lists and screenshots. Include suitable videos that make your SEO text entertaining, entertaining and exciting. Further links (internal and external), summaries as downloads or white papers with inside information can turn an SEO text into a successful piece of content in which your readers see the real added value.
Step 6: final text optimization with TF * IDF
We finally optimize (perfect) our SEO texts using the TF * IDF process. The frequency of a term is compared comparatively over a set amount of documents (content pieces) to recognize the relevance.
Does that sound too difficult to understand?
Here is a practical example:
We analyze the relevance of the keyword in a set amount of competition sites. At the same time, synonyms, similar terms and additional secondary keywords are displayed. As a result, we get a list of primary and secondary keywords with their distribution in the top search results for a specific search query. This helps to add relevant terms (subject areas) to the text.
Step 7: optimize title tag and meta description.
I noticed that many articles about SEO text end with the final text. But it goes on. When the text is finished, you should take care of the title tag and the meta description. Both together (the so-called snippet) will be the first point of contact for your target group with your SEO text in the search engine.
Expert tip: For example, you can use the plugin YOAST to create your title tag and your meta description. Assuming you use WordPress.
In our work as a content developer, we see again and again what difference good and bad snippets have on click behaviour. It is particularly sad when an excellent SEO text that has taken a lot of time and creativity is not clicked because the piece has not been optimized.
By the way, we also understand snippet optimization when considering search intent. Does the look and content of the snippet match the real interest of those who see it after entering their keywords
In summary: What is essential when optimizing a bit?
A snippet has to be brief and to the point the content of the underlying SEO text.
A bit has to tease. The reader should immediately feel like more.
A bit is welcome to use a few special HTML characters such as ticks, arrows, or a star.
A bit contains a call to action.
A piece takes into account the search intent.
Step 8: put it online.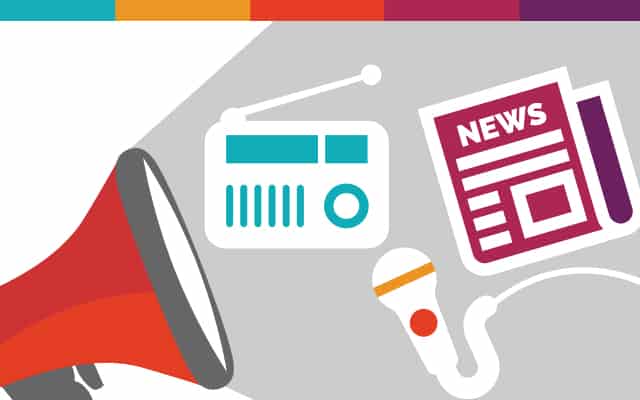 Shortly before we put an SEO text online, we choose an ideal permalink. It is read in by the search engine when the SEO text is crawled. We use the primary keyword in the permalink, to which the SEO text is optimized, and a small addition to the content.
After the final check of the function of all links within the SEO text, we read the final text proofreading. Then we put it online.
We immediately apply for indexing in the Google Search Console. We manually signal to Google that new content is online in our blog. The Google crawler is thus tasked with indexing our new post as quickly as possible. This helps to be visible more rapidly in the search engine.
Step 9: monitoring and further development
The optimization of a text is not finished with the online course. The monitoring now takes place. Rank tracker tools help to monitor precisely which placement a text for specific keywords currently occupies in the search engine. There are a large number of devices on the market.
But how do you find all the keywords that your SEO text ranked to in the first step?
The Google Search Console helps, for example. At the push of a button, it shows all search queries (keywords) for which a separate SEO text is found in the search engine.
Expert tip 1: Check the rankings of your SEO text once a week.
Expert tip 2: be patient. A good ranking usually doesn't come overnight. It can take several months before results can be seen – especially for new websites that have no real relevance, no backlinks and shallow user signals to their core topic.
On the subject of further optimization: right organic places in the search engine are not reserved for eternity. A text that is in the top 10 today can also lose seats in the future. The following applies: Observe the changes, draw conclusions, see which SEO texts are placed before your text and expand your SEO text if necessary.
Think of your SEO text as a plant. So that it grows and thrives, you have to take care of it regularly.
Gain experience, exchange ideas. Find out about updates in the Google algorithm. Learning, practising, training … is the motto. Then you will be successful with SEO texts in the future.
Central questions about SEO texts
When I speak to customers, I encounter many questions about SEO text every day. I have compiled the most frequently asked questions for you here. Short answers enable you to gain knowledge quickly.
If you have any further questions, please feel free to write to me. You can find a contact option at the end of this entry.
What are keywords?
Keywords (you could also say keywords, keywords or search terms) are essential for a successful SEO text. Why? They are thematic hangers and critical elements of every search in a search engine. Watch yourself if you are looking for something online. What do you enter? A keyword, a search phrase, a question … For your search query, the search engine will then play out the results that are most likely to meet your search needs best.
Should I use rigid keywords in an SEO text?
No. You do not have to use the word "SEO text" mechanically bluntly when writing about search engine optimized texts. Google is continuously improving its algorithms to recognize the thematic relevance of the text. Google is identifying synonyms, related terms and thematic connections more and more. The BERT update was recently rolled out. It is a further development of Rank Brain and helps the search engine to understand the content even better in an intelligent way.
How high should the keyword density be?
Our experience shows that a maximum keyword density of 1 to 2 per cent is usually sufficient. Better yet, don't think rigidly of a specific keyword density. Use your main keyword as a hanger for your SEO text. The content is about answering the reader's questions, helping him/her and adding value. A fixed keyword density will not help you here. If you read articles about SEO texts, in which, for example, a keyword density of 3 to 5 per cent is specified as an essential requirement for optimal web text, then simply ignore it. The post is probably already a few years old – or at least the knowledge of the story behind it.
What is keyword stuffing?
This is a method in which excessive keyword attempts are made to increase the relevance of an SEO text. The process is considered obsolete and no longer works today. Google is strictly against keyword stuffing. Over-optimized SEO texts are sanctioned, get poor rankings or are entirely banned from the search index.
Are keywords alone the key to success?
In addition to keywords, the following criteria are essential for a successful SEO text:
Quality/authority of your website
The high-quality link profile of your website
Trust your website
The architecture of your website
User signals from your website
All of these criteria should be optimized in the course of a good SEO strategy. They form the basis for the success of SEO texts.
How long should an ideal SEO text be?
In step 3 of my SEO text guide, I described the possible length of a search engine optimized text as part of the competition analysis. The summary: If your top competitors provide relevant text content of, for example, an average of 1,500 words and contain a lot of valuable information and answers, then that's a guideline. Remember: For your SEO text to perform successfully against your competition, it must be even more productive. In addition to the text length, there are other criteria as to why an SEO text performs well or poorly.
Why is the structure of an SEO text so important?
The structure of an online text can be divided into a visible and an invisible part. Both are important.
The part invisible to the reader consists of code. A good code structure helps the search engine crawler to index the content quickly and barrier-free. The crawler is often the first "visitor" to scan an SEO text. A complicated code structure can have an unfavourable effect on the ranking potential of an SEO text.
In addition to the code structure, there is a content structure. It is the text structure recognizable for website visitors. The aim is to ensure that readers have a well-structured and interestingly designed text in front of them. Here, for example, highlighted headlines, clickable tables of contents, labels, subheadings, lists, boldings and a good contact option for queries and communication help.
Also, other content formats such as images, graphics, audios and videos can enhance the text, increase the enjoyment of reading and positively influence the length of stay.
What does the future of SEO texts look like?
Even if none of us can say with one hundred per cent certainty what Google plans and implements in the future, we do know one thing: Google's goal is to always provide the user with the best possible result for a search. Google wants to get better and better at interpreting search queries. The Natural Language Processing (NLP) area is playing an increasingly important role here.