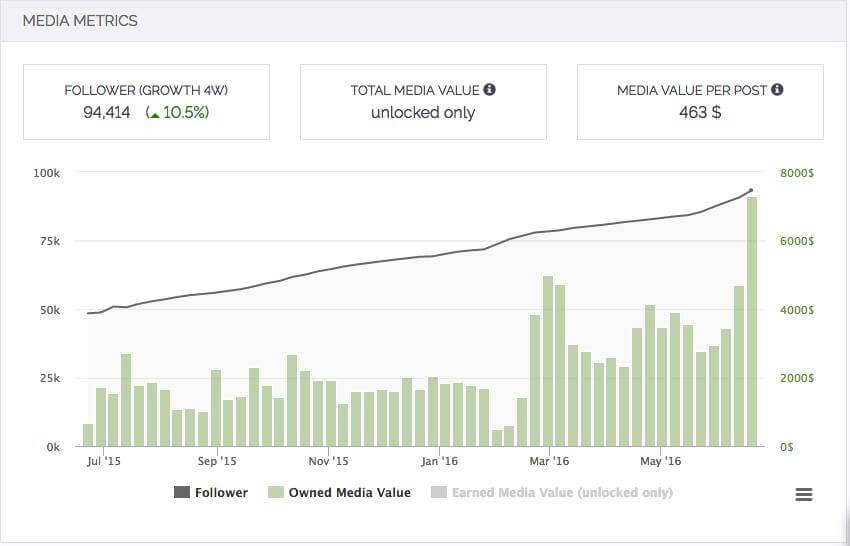 Get excellent products for free, be a sought-after guest at events and get sponsored holidays – and only because you have thousands of followers on Instagram? The idea sounds tempting, and its implementation is not so unrealistic. After all, today's opinion leaders were neither discovered by talent scouts nor won at a casting show. They just upload new content to Instagram every day. But is it that simple? And what makes an Instagrammer an influencer? Can everyone be an influencer? And if yes, how does it work?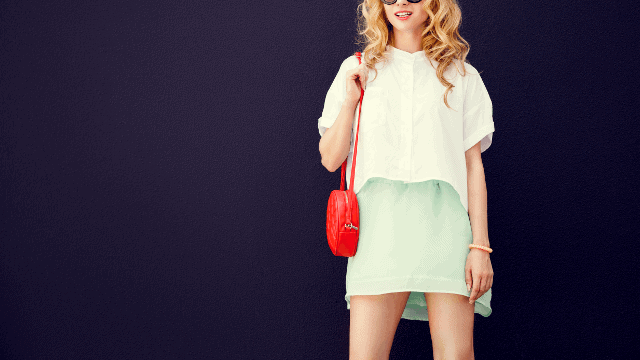 Become an influencer: The ultimate guide for ambitious Instagrammer | Picture: Brickrena, Shutterstock.com
Influence vs audience
Let's start with the definition: what is an influencer? In principle, everyone who puts content online has an impact on their followers. Who is not inspired by their online acquaintances, be it through recipes, for well-thought-out products or even a holiday destination? For us, it is irrelevant whether the person who posted the tip or tip is considered an influencer by marketing standards.
So everyone has influence, but not everyone has the necessary audience to be considered an influencer by the advertising industry. Because the goal of marketing is to inform as many people as possible about a product or a service. So here is the difference between a single recommendation and an influencer.
The simple truth is that long-range is one of the requirements to become an influencer. It is comparable to a large circulation or many viewers in the print or television business. However, influence without an audience is just as little worth it as an audience without control. Some users want to fool a broad audience with "bought" followers. But the bottom line is that they never become real opinion leaders because they have nobody to whom their opinion matters (#failedagain).
So the question is: How can you build a "real" and above all broad audience on Instagram?
Attractive, entertaining or informative
The average number of followers on Instagram is probably around 200 users. This is a range that each of us can create without using sophisticated growth strategies. These accounts are mostly people we already know, either personally or from other social networks.
How do you manage to inspire a large number of strangers to you? You have to meet one of these three criteria:
1. Attractiveness
Instagram is a visual platform where beauty and aesthetics are essential. The fact is that you can score with good looks on Instagram. If you have a specific talent for this, success is almost inevitable. These influencers usually even make the million mark.
Example: Toni Mahfud (@tonimahfud) 2.6 million subscribers
2. Entertainment
Instagram is a pastime. The users want to see beautiful things and people, but also want to be entertained well. Users who are humorous or creative or who can sing particularly well, for example, have good prerequisites to gain many followers.
Example: Younes Jones (@younes_jones) 21,800 subscribers
3. Information
A large number of followers can also be won with useful and valuable information. If you know your way around well, you can use Instagram as a platform to share your knowledge and build a fan base.
Example: Kris Stelljes (@krisstelljes) 15,600 subscribers
Another way to get many followers on Instagram without being "the face" of the page is the "topic-based account". These are Instagram pages that are dedicated to a specific topic and primarily deal with external content. However, these pages must also meet the criteria mentioned above to achieve the desired number of followers.
Mostly, pictures of other Instagram users are shared (with an appropriate mention or link), or photos or videos are posted on the Internet. You should be aware that you are legally moving on thin ice with it. Caution is advised here so that the effort of maintaining the account was ultimately not in vain. The influence that you gain is not based on the person of the account operator, but on the high reach of the specific audience that is on the site. You can earn money here, among other things, with suitable product placements or by advertising for different accounts ("shoutouts").
Example: Faktastisch – Das Original (@faktastisch) 5.1 million followers
At this point, I would like to point out that we will not deal with this type of pages in the further course of this article, but rather with those that focus on yourself.
Tips and tricks for building followers that work
In advance, let me take a critical look at two well-chosen, but not severe, methods of building followers. I will then give you tips on how you can make it better, but above all, more sustainable.
First less severe method: buying followers …
As discussed, reach plays a significant role in influencer marketing. This means that many users who would like to be influencers buy followers on specialized platforms. There are now a lot of apps that advertise that they can "help" build followers. In the next section, you will find out why this is nonsense and why you will never become the right influencer. Also, there are now analysis tools ( e.g. influencerdb.net ) that companies can use to examine influencers' accounts. And bought followers are noticed pretty quickly, as these screenshots show: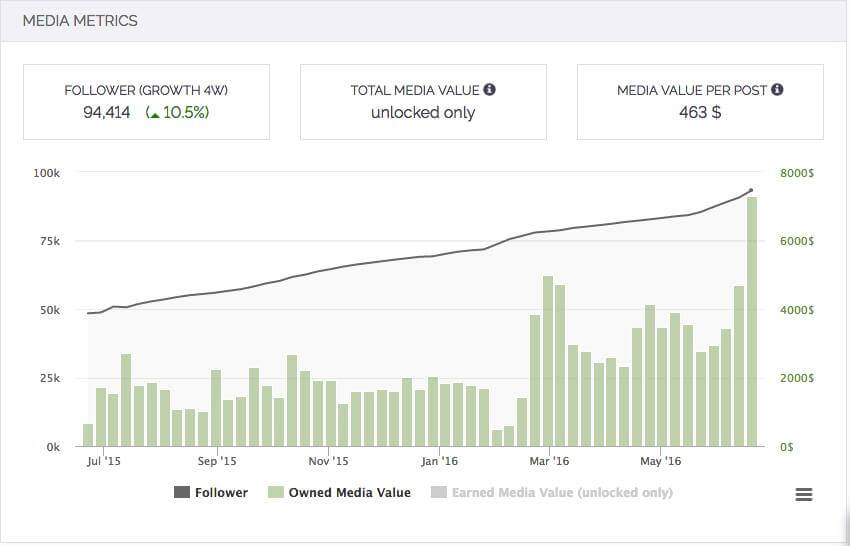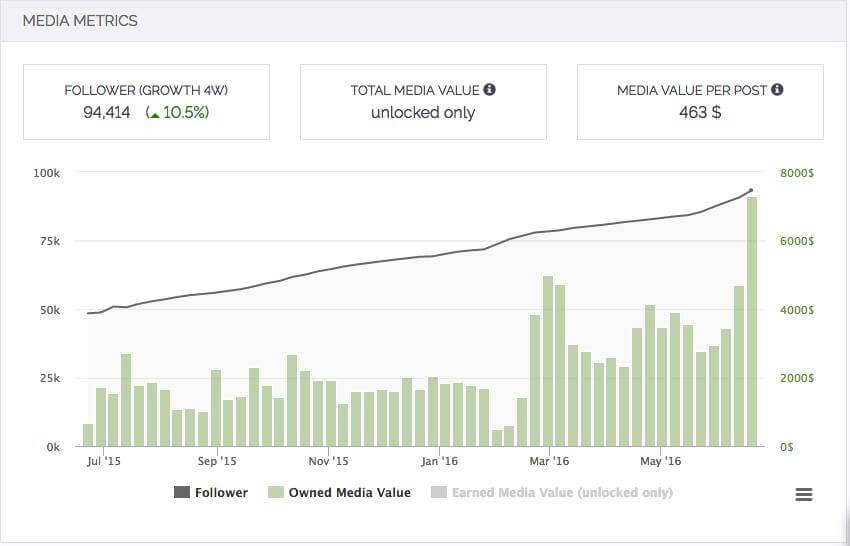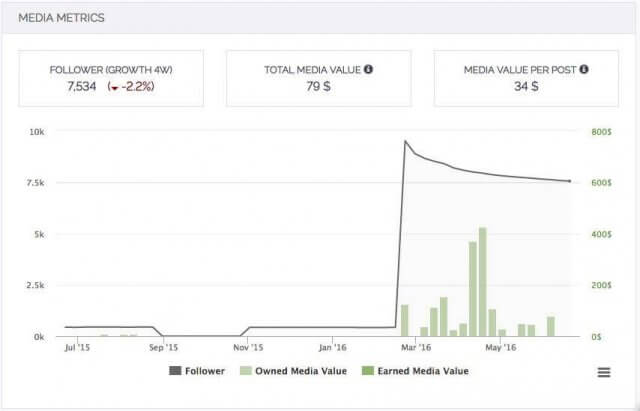 Flop: account with purchased followers
Second less severe method: Instagram bots that automatically follow and "follow" users again or like and comment on what they can do …
There are enough pros and cons in this context, but the question is usually not "whether", but "how" to use these tools. Without going deep into the details and settings of these tools, I would like to point out three errors in use that you should avoid:
1. Automatically comment on posts
In the meantime, "normal" Instagram users can easily recognize such comments as spam. Also, the comments often go wrong because they simply do not fit the content ("Nice photo" as a comment under a video = #nailedit). So it's best to do without the comment function and only stay with liking.
2. Follow users and then follow them again
Sure, everyone is happy about a new follower and looks at their profile. If the content fits, we will be glad to follow you back. It, therefore, leaves many users with a strange aftertaste when the "fresh" follower jumps off after two days. This is not always noticeable, but when, you have messed up with these users. Therefore, the tools should be set so that only the users who do NOT follow you back can be followed again.
3. Subscribe to the same user several times
The worst thing is accounts that play the above-mentioned game again and again with the same users: Follow, follow, follow, unfollow … at the latest, the affected users will be outraged. As a consequence, the annoying account is blocked and reported on Instagram. So please set the tools so that they only follow the same user once and then never again.
At this point, I would like to point out that these tools violate Instagram's guidelines; I would, therefore, not want to encourage you to use them. If you still choose to use these tools, you run the risk of being banned.
But now, to my suggestions on how you can draw attention to yourself with less risky methods on Instagram!
Measures for greater reach
1. Use hashtags correctly
Hashtags play the same role on Instagram as keywords on websites. They help you to be discovered by users who are in the same area as you. Instagram currently allows a maximum of 30 hashtags per post, and you should use them as much as possible. There are two things to watch out for …
First, the hashtag language. Very often, users who otherwise write or speak on Instagram in German use English hashtags. That doesn't make much sense because the content is discovered by international users but not understood.
Second, the popularity of hashtags. Just as there are keywords in SEO that are highly competitive, there are also hashtags on Instagram that everyone knows and uses. As a result, thousands of new posts will be uploaded to these hashtags in a matter of seconds, and the likelihood that you will attract attention with your photo or video is pretty small.
What is the best way to do the hashtag search? Instagram now offers the opportunity to research hashtags. Let's take the hashtag #nutrition as an example. If you enter this hashtag on Instagram, you will see the suggestions that go with it.
If you tap one of these suggestions, Instagram will even show you other related hashtags.
So you can choose a list of relevant hashtags instead of just using #foodporn.
2. Video, Instagram Stories and Live Videos
In principle, it is worth paying attention to what Instagram is currently essential for strategic reasons. Now, everything is about stories, live streaming and video in general. Because these formats are still relatively new, you have a good chance of landing on the Explore Page with a video or story. This increases your visibility enormously.
3. Like to join or create groups
These are groups of Instagram users who, for example, form themselves on Facebook to push each other on Instagram. In principle, it works like this: Every time one of the members publishes something new on Instagram, the other members "like" and comment on it. The larger the group, the stronger the effect.
Since Instagram's algorithm prefers posts that have high interactions, this increases your chances of being displayed more prominently and landing on the Explore Page again. Also, the members of these groups support each other with mutual "shoutouts" and cooperations. All you need to start such a group is a few Instagram friends who also want to join. Each of them invites new members, and the group grows.
4. Be active
This point goes hand in hand with the last one: The best strategy to increase your visibility and gain followers is the good, old human interaction. Click through the hashtags of your niche regularly, follow suitable accounts, like other users' posts and leave "real" comments. The bigger you get on Instagram, the more critical it is that you stay human. I am always happy when my role models respond to my comments.
5. Competitions, raffles, giveaways …
The good old competitions also draw on Instagram. This article explains in detail what types of games are possible on Instagram and what needs to be considered.
These were just a few of the strategies to get followers on Instagram. However, as we have already established, a potential influencer does not only need a broad audience. The next step is to build a real impact.
Know, like and trust
Zig Ziglar: "If people like you, they'll listen to you. But if they trust you, they'll do business with you. "
To understand how to build your influence systematically, please remember the last time you bought something based on a friend's recommendation. How did you feel about it? Was there any certainty that you had made the right decision? Did his / her guidance save you time because you didn't have to search for the best product, the proper service or the perfect tool yourself? Did you get good advice because your girlfriend told you all about the advantages and disadvantages of what you wanted? And how did you experience this exchange? Did it connect you even more, maybe also weld it together?
It is precisely this experience that an influencer must be able to have a real influence on his followers – just "Big Scale." How can a person become best friend with thousands of followers? The answer is simple in theory, but a bit tricky to implement. Like a friend, we also need to know the influencer well. And that means not only recognizing his face in pictures but knowing something about him, possibly knowing his / her life story. It is about not only seeing the person from their perfect side but also experiencing their failures or the bad days. We have to recognize ourselves in this person and be able to identify with him. The reason why the Kardashians are so successful, for example,
And if you say now: "I don't like the Kardashians at all!" – Great! Because to get this insight, you have to know it first. And that brings us to the next building block of influence. If a person shows what they are, they will undoubtedly deter some people, but those who remain faithful to them like them.
As a result of these two factors, trust builds up over time – like a "real" friendship. So we can only speak of an influencer if this person appeals to a broad audience that consists of people who know, like and trust them.
The second reason is in the content. Unfortunately, most Instagrammer pretends to be someone they are not. That will be seen very quickly. Authenticity is the key! In my opinion, the process is much more exciting than the "goal". Developing and growing together with your followers and sharing the path with all its ups and downs on Instagram – that is what makes a "real" account.
Speaking of content, unfortunately, things are not as easy as it sounds. Some material is more popular with Instagram than others. We will examine this topic in the next section.
Red thread instead of mixed colours
Instagram has evolved enormously in content in recent years. While in the past, we were "blessed" with selfies, food photos or sunsets, today high-quality, aesthetic images dominate. A visual language has been established that users expect and find useful.
The overall impression of a page is particularly important. If we land on a new profile, we first scroll over the last posts to get a first impression of the page. It is therefore important that the contributions not only have an aesthetic effect but also that they harmonize well as a whole and convey the topic of the page.
Instagram user profiles prefer to stay with one topic. Whether fashion, makeup, travel, sports or photography – we want to know what we can expect from one side. This doesn't distinguish Instagram from magazines; we subscribe to it because we know what content will be published shortly.
Developing your style and keeping the red thread is a must for every influencer. With image processing apps like VSCO or Snapseed, the modern look and feel can be achieved. For example, UNUM helps you to design your feed by offering a feed preview visually. This way, you can check whether your upcoming postings visually match the rest of your content.
The image description is another point that is often neglected. An influencer is supposed to be an opinion-maker, and that only works if he expresses his opinion. The image description offers the perfect opportunity for this.
Instagram stories and Instagram live videos are other levers that aspiring influencers urgently need to use. These formats are ideal for building closeness to followers and showing personality.
Common mistakes in influencer marketing and how to avoid them
Now you have a few tips to get you started on Instagram. But before you go, I want to warn you of some mistakes that you could easily make in this business.
1. Neglect the content
Everything depends on the material that you publish. All strategies, tips and tricks for building up followers will not bear fruit if your postings are uninteresting, dispassionate or interchangeable.
2. Have no patience
Unfortunately, success will not come overnight. You need perseverance until you gradually arrive in your niche. Try things out, pay attention to the feedback from your followers and stay tuned. And never buy followers!
3. To pretend and not to be authentic
Your personality is unique, and you should use that. Don't compare yourself to the big influencers (more than that, don't compare yourself to anyone!), But start where you are and document what is happening. The world has not been waiting for the next Kylie Jenner.
4. Abuse the trust of your followers
If you've already reached the point where you become interesting for companies, don't forget your followers and the belief that they have given you. Only get involved in collaborations that offer you and your followers added value.
5. Deal unprofessionally with companies and cooperation partners
Being an influencer isn't just about getting free products sent and posting a beautiful picture of them. Companies have expectations and want cooperation on an equal footing. The moment you agreed to cooperate, you became an ambassador for this brand – more than that, you almost work for it. Your task now is to bring the company or the product closer to your followers authentically and credibly (which brings us back to point 4).
Conclusion
As with many other topics, there is much more behind influencer marketing than you might imagine at first glance. But above all, there is a lot of time, energy and passion in it. If you want quick success and are looking for the shortcut with dubious means, you are ultimately harming yourself. So the best strategy is to remain authentic, to focus on the content and to build real relationships – for years.