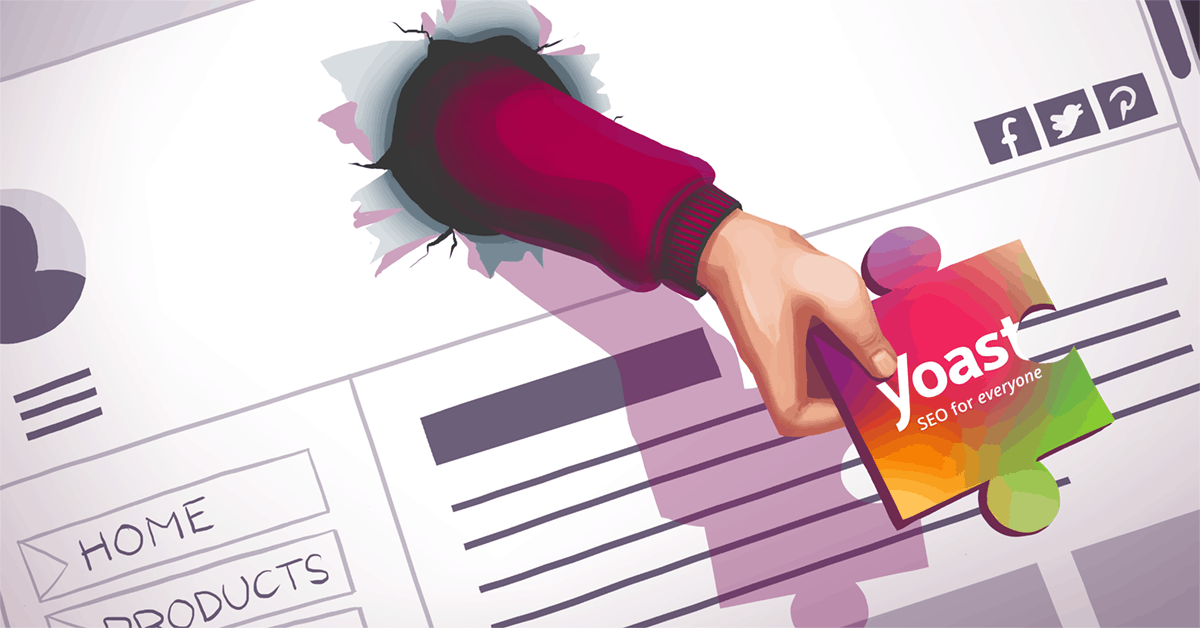 Do you want to learn more about the WordPress SEO plugin from Yoast? Then just read this post by giving you the most important one.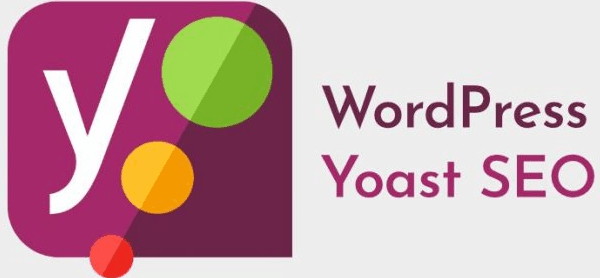 What is Yoast's WordPress SEO plugin, and what does it offer?
As the operator of a website, you want your page to be found by search engines. Rank in Google and Bing search results is one of the purest forms of internet marketing. The so-called search engine optimization mainly consists of two large fields: on-page and off-page. Off-page are, for example, other websites that link to your page and thus "recommend" you. On page is all you can do on your page to appear for a keyword in the index. An SEO plugin helps with these SEO measures.
You have to consider a few things when writing your posts, and every article has the chance to rank well with search engines for the right focus keyword. It also gets more clicks. More clicks on your entry on Google means more readers on the website. This, in turn, brings you more conversion. Depending on the intent, more transformation can mean higher advertising revenue through more reach or more sales. What exactly do you have to consider when optimizing your website for a search engine? The Yoast SEO plugin for WordPress will help you with this.
The plugin shows you additional fields such as meta description, meta title, page title and focuses keyword under each article. These are necessary so that Google and other search engines can understand what your page is about. This information is also used for your entry in the index. You can also get more conversion if you are already ranked, but your meta description or the page title in the search results is not appealing enough.
Installation
In the WordPress dashboard, go to Plugins and enter Yoast SEO in the search bar. With one click, you download the plugin and install it on your WordPress. After installation, the configuration wizard will guide you through the necessary settings and functions in ten simple steps, if you want. If you have previously installed other SEO tools such as wp SEO or All-in-One SEO, you can import the settings into the installation of Yoast SEO and do not have to create everything again. To do this, go to Import and Export and "Import from other SEO plugins" in the Tools tab. Put a tick, click import, and the settings will be transferred.
As the operator of a website, you should be registered in the Google Search Console, formerly Webmaster Tools. If Google detects problems with your page, you will be informed. You can connect the Search Console to your WordPress. Statistics, i.e. essential data for your SEO measures and tips for better conversion, are displayed directly on the dashboard. The SEO plugin can also help you with the traffic light.
If you already have a relatively large page and are installing the plugin for the first time, you can see in a clear dashboard which posts need optimization. With a simple traffic light system, each of your pages is marked in green, yellow or red. With each field that you have optimized, more traffic lights jump to green. Of course, no one wants to edit over 100 pages individually and optimize them for a focus keyword. Therefore, the Yoast SEO plugin offers so-called templates. Just create a rule like A field "title" should always be composed of "Category: Page title" or the meta description should always be the first 120 characters of the post. And you've already optimized hundreds of pages in five minutes. But that is only the beginning.
All functions of Yoast SEO at a glance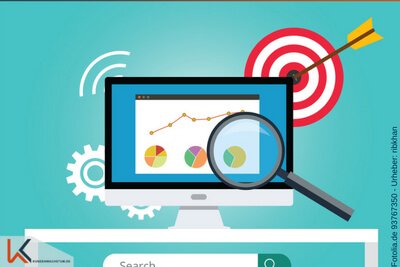 Both versions of the Yoast SEO Plugin (Premium and Free) have the following functions in addition to the necessary additional fields required for SEO in WordPress:
Keyword check
The SEO plugin automatically calculates how often your focus keyword appears in the text and uses the traffic light to show you whether it is too little or too often. It also checks whether the keyword is in the right places. This is possible, for example, in the page title and the first paragraph of the text. Of course, your keyword should also be found in the "Meta description" field and the URL to achieve a good entry in the index. This is a good start for your  SEO measures.
Legibility
The Flesh Reading Ease Score is determined automatically. This tells you how simple or complicated your text is written. The calculation is based on a simple formula. A score of 60-70 is easy to read for an eighth-grader; a score between 0 and 30 is only understandable for university graduates. An important factor here is short sentences and the use of binders such as before, after, nonetheless. The Flesch Index is probably the best-known indicator of excellent legibility of texts. However, there are other indices for readability, such as the Viennese exact formula and the Gunning Fox Index.
Breadcrumbs
Something that you write either fits into different categories or you change the article types when writing and the breadcrumbs get mixed up. With the plugin you can easily define the first category and determine the subsequent taxonomy without having to work long in the backend. If you have not yet created breadcrumbs on your page, you should consider such measures in SEO think. They are accommodating for good online marketing of your website. Google partially takes over the breadcrumbs in the entry. So instead of the URL www.meinehomepage.com/neuerartikel under the blue heading in the snippet in small letters is www.meinehomepage.com> Category> Subcategory> Third level. This way, the search engine knows better whether your page matches a keyword. The searcher also knows quickly and clearly that he wants to read your page.
Duplicate content
Avoid duplicate content! The Yoast SEO plugin helps you via canonical to mark the original content. For example, if your page can be reached at the URL www.deinehomepage.com and yourhompage.com, these are two different URLs with the same material. To avoid that a search engine classifies this as duplicate content, you simply set a so-called canonical link. There are also so-called scraper websites on the web. These search the internet for exciting content and automatically copy it to a collection page that should rank for a specific keyword. If you have an RSS feed, this SEO plugin adds it to the link building feed with a canonical link each time. So everyone who takes your content automatically links back to your page and is not classified as a duplicate content.
Technical SEO
You have no idea what robots.txt, .htaccess files, clean permalink URL and sitemaps are or how you access the backend of your site? You don't have to know that either. The Yoast SEO Plugin is easy to install and automatically configures a few essential technical SEO aids in the backend. This will make your page more visible. The clear dashboard is helpful to make things in the backend easy to understand. If you are already familiar with .htaccess, Permalink and robots.txt, you can easily optimize them using the SEO plugin. Also, you do not need an additional plugin to create an XML sitemap.
Noindex and Nofollow
Most of the time, you want your posts to have a Google entry, but not the many archive pages on the keyword. Then you should set the Permalink to noindex here. Or you have an article that is only available for advertising purposes, and you want the Permalink in the text to be set to nofollow in order not to spread the link juice unnecessarily. This is also easier to change with Yoast SEO than in the standard WordPress dashboard or backend.
Images SEO
An often neglected field of search engine optimization is SEO. First of all, of course, you have to consider whether you want your images to appear in Google Images Search. If this is the case, then Google must know what can be seen in the pictures. You can tell the search engine this with an image title on the one hand and with the alt attribute on the other. The alt attribute is the meta description for images. If you prefer to write "What a beautiful forest" as a caption for a picture of a squirrel that eats a nut, then you should write in the alt attribute what can be seen: "Squirrel eats nut". If someone searches for squirrels in the image search, they will find your image as an entry for this keyword.
Linking
The Google algorithm was initially based on not merely listing all the search results that match a keyword. Above all, it was essential to enter the pages particularly high in the index, which have many links from other pages. This type of recommendation mechanism made Google better than other search engines. Therefore, it is part of proper search engine optimization. It is a kind of code of honour for online marketing. So if you find something useful on the net, don't just write about it, but link it. Make sure to link a page with Permalink. This is a page where the link does not change. If you search for a product in the search engine, the link to the search will no longer be active approx. 20 minutes later.
Timeliness
Have you ever heard of a panda or penguin? In the online marketing world, these are not just animals, but above all significant changes in the Google algorithm, which often lead to a sudden sharp drop in visibility in the index. This can also affect pages that are well optimized. Google even makes small changes, about 500 to 600 times a year. The Yoast SEO plugin is updated every two weeks. So if Google spontaneously changes something in the algorithm, your page is quickly up to date.
Preview
What does your entry look like in the search results? And what if a potential customer or reader is looking for you from a cell phone? Sometimes this is good to know before the text goes online. Therefore, the Yoast SEO Plugin shows your Google Snippet directly under each article. You can see a section of the search results or what they will look like. Google also uses so-called "rich snippets". This means that your Google "snippet" is enriched with other functions, depending on the article type and keyword. Rich snippets are, for example, the sightseeing carousel, if you are looking for a place, or the box on the right, adding pictures, names, excerpts from Wikipedia,
Even if the standard Google entry begins with breadcrumbs or with stars because it is marked as a rating, this is already considered a "Rich Snippet".
The advantages of Yoast Premium compared to the free version.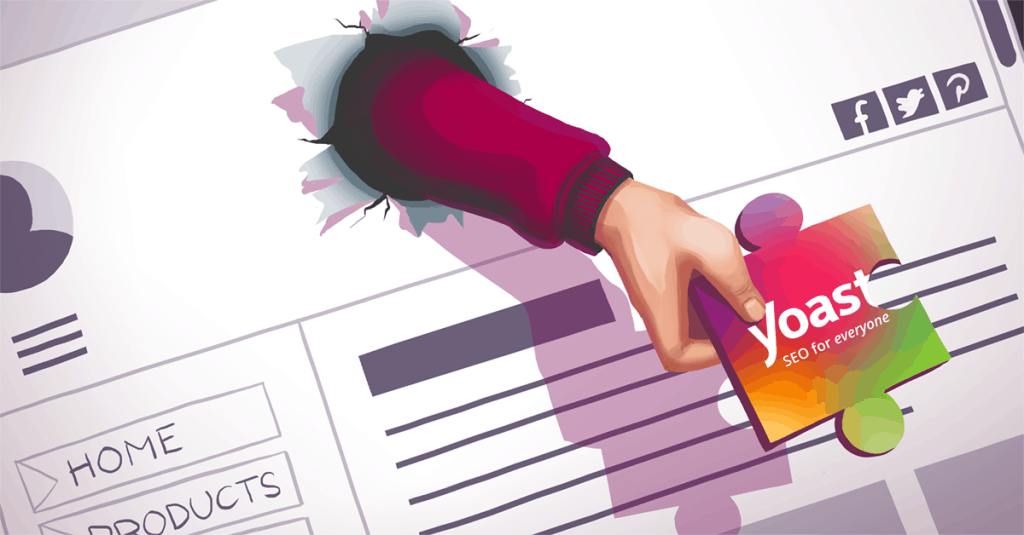 One of the main arguments for the premium version is, of course, support. If you like to leaf through FAQs and Yoast's knowledge base, you will have no problems finding help. However, the premium version offers round-the-clock support by email for one year.
Also, the premium version not only has a preview of what the snippet shown in the index will look like later. It also shows a preview for Facebook and Twitter. This is how you will find out what your page looks like when someone shares it on Facebook or Twitter. The plugin shows you which text and which thumbnails are used for posts so that you can make changes before you press the "Publish" button. If you don't want to think about it for every article, you can simply set a template for the social media metadata in this SEO plugin so that it is always the right title and the right picture in the correct format.
When it comes to internal linking, the premium variant automatically makes suggestions as to which of your pages you can link to in the new article. And while you are writing. No (internal or external) linking would be a waste of a good text or a well-running material. You cannot always keep all the pages and article types of your homepage in mind. However, the plugin can check all of your pages and make suggestions that would be suitable for internal linking. The internal link is an integral part of on-page optimization.
Content Insight
Automatic content insight is particularly useful. The five keywords that appear most frequently in the post are displayed. So you can quickly compare whether they correspond to the desired keyword for which the article should rank or whether another focus keyword has crept in. This is particularly helpful if you like to deviate from the topic in the page title when writing. BTW: If you want to optimize a text for more than one focus keyword, you can create several keywords with Premium, on which your text should be optimized.
A redirect manager is also included as a feature in Yoast SEO Premium. Redirect plugins are available in the plugin store for free and like sand at sea. However, sometimes it is better if everything comes from a single source, and you have no additional installation. The more plugins installed in WordPress, the higher the chance of performance or compatibility problems, especially with updates. The practical thing about the Redirect Manager in the Yoast SEO Plugin is that it asks you every time you delete a page, and the Permalink threatens to go nowhere to redirect the URL in the backend. So no user ends up in 404 nirvana, and the dashboard is clear.
Internet marketing digression
A little internet marketing digression on redirects: For example, if you want to switch from the URL with www.meinehomepage.com/456132 to a speaking URL like www.meinehomepage.com/here standing essential things, you should redirect the old page to the new URL. If you wrote an article about new buildings ten years ago under the URL www.meinehompage.com/neubauten2008 and you want to write an updated version under the permalink www.meinehomepage.com/neubauten2018 and delete the old material, you should, of course, remove it Link new ones, and no user will land on a 404 error page. Also, all the old links then link to your pages and they have a good start in the search results. Make sure the title and URL are similar on both.
The SEO plugin also offers a CSV export in the premium version. Of course, you can manually create an online marketing table in which all pages are listed with their focus keyword or simply use the WordPress dashboard so that you do not appear in the search results with multiple pages on the same keyword. But that's Sisyphean work. With the installation of the premium version, you can easily export and download this table, including SEO scores into a CSV file. This feature saves time.
Finally, unlike the free version, this premium version is, of course, ad-free for all types of items. For this, you pay 79 euros net for one year, including support and updates.
Disadvantages of the Yoast SEO WordPress plugin
In contrast to the free version, the premium version naturally costs money. But you get an excellent package of features. But whoever searches, finds. So you can also name a few disadvantages with this SEO plugin, but they tend to border on "complaining at a high level".
Some functions of the premium variant should be used with caution. If you are not familiar with SEO measures and simply accept all suggestions for internal linking, readers will quickly end up in a click circle. Also, it is not pleasant, and the readability on page disturbs if five words are underlined in each sentence.
Optimizing a text for several keywords is feasible without prior knowledge, but not always useful. For example, to optimize it, you need to know that the keywords are very similar and should cover the same search intent.
Google can now see very well that online marketing, online marketing and online marketing are the same keywords. The Yoast SEO plugin cannot. It only finds exact matches in the traffic light rating with meta description and title in the snippet.
In particular, the semantic feature with Flesh Reading Ease Score for readability does not always work correctly in languages ​​other than English. The feature content analysis in the premium version is also not available in all words. Previous languages ​​for which it is optimized are: English, German, Dutch, Spanish, French, Italian, Portuguese and Russian.
Snippet
Sometimes Google automatically picked parts of the page for the title or description in the snippet because no metadata was stored. For example, if you change the "Meta description" field, the piece in the index is still the old one and different from the preview. It happens that the snippet displayed under your article does not match Google. That may be surprising, but it doesn't matter. Your SEO measures will still appear in the search results over time. The social snippets sometimes look a little different than in the preview. For example, less text is used for the title or Facebook / Twitter posts show more of the URL.
The Yoast plugin itself is not actively looking for duplicate content. For example, the SEO tools sideliner or FeedWordPress SEO Fix are much more suitable.
The underlying parameters of the plugin are, of course, standardized and therefore do not cover all article types. This means that if you write a glossary with many short texts, the tool will recognize it as not optimized and make suggestions for improvement. Among other things, that it should be more than 300 words. You want to keep this page as short as possible.
We, therefore, recommend the Yoast SEO plugin
Even the free version offers extensive functions to optimize your page fundamentally. The Yoast SEO Plugin is simple to use and easy to understand. It covers the essential SEO requirement that your website needs to be found by a search engine. You suddenly know what a page title is and what your preview looks like. The plugin is easy to install, and on-page optimization is covered with a solution. It also prevents one of the most significant risks of good content: duplicate content.
It is also the best known among SEO tools. It has over 40 million downloads, is stable, and helpful. The installation is also not only available for WordPress but also Magento 2, TYPO3 and Drupal. However, WordPress remains the market leader among the CMS, with a 60 per cent market share.
A unique gimmick of the Yoast SEO plugin is the traffic light. The evaluation for good, medium or bad for the individual SEO parameters is carried out using a small circle that lights up green, yellow or red – similar to a traffic light. This is not only pretty and easy to understand but can be a real motivating factor. If you edit the metadata for the preview of a snippet and slowly see how the traffic light changes from red to yellow to green, this immediately stimulates the internal reward system.
Conclusion
All in all, Yoast SEO is an excellent tool for starting online marketing and very helpful for on-page optimization. The premium version is especially recommended if you rely heavily on social media marketing in your internet marketing mix. Or if you just want personal support. If you have fundamentally exhausted all SEO measures with the tool, optimized every field and your page still does not rank as you wish, then you should consider the human factor. Let an SEO expert look over your site. Because a page with infographic often lists better or has a better conversion because you use more than one content type on one page. The Yoast SEO Plugin does not tell you that yet.