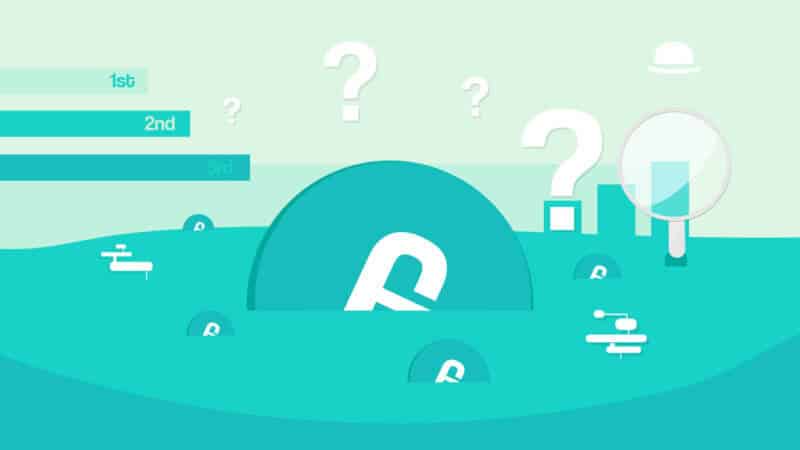 You have an online shop, and you have questions about SEO? Then you are right here! Welcome to the Monster FAQ on SEO for Online Shops.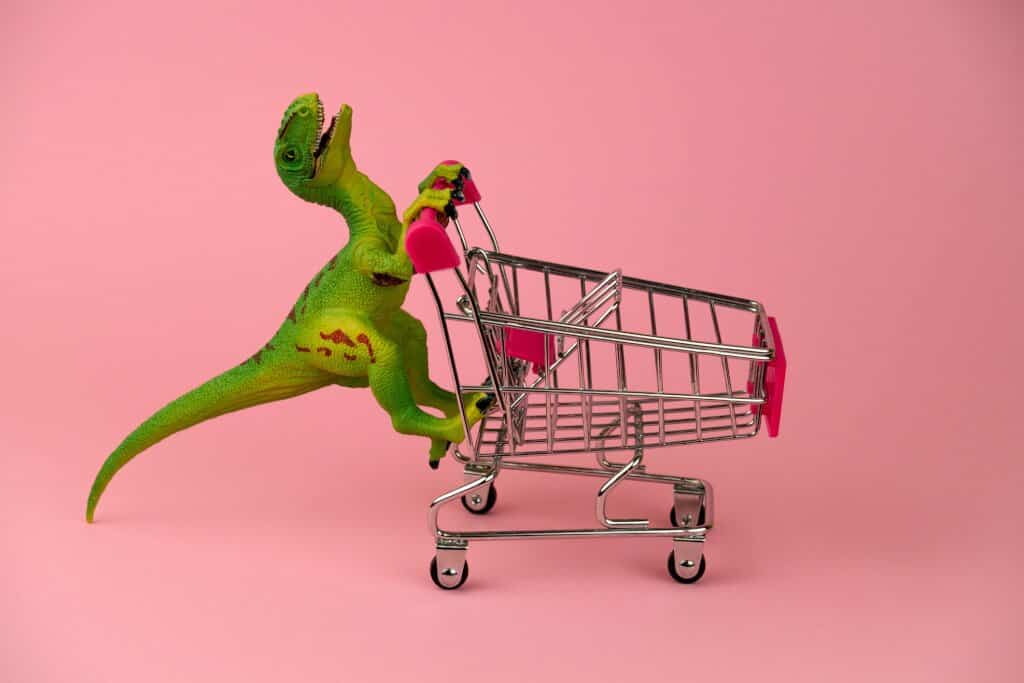 Basic questions
If you already know your way around, feel free to skip these questions. But I tried to shed some light on aspects that not everyone knows. Maybe there is something for advanced users too!
How does search engine optimization work for online shops?
Phew, there is usually a lot to do. But to put it roughly, you try to achieve several things:
Your shop should be accessible and legible for Google. Google (or any other search engine) needs to recognize that it's a shop and what products it sells.
The shop should deliver the best result for the user on this topic, i.e. also give the user exactly what he was looking for.
The shop should have a good reputation online. This works mostly through links from other useful websites. Google also evaluates other signals such as social media and the like.
What SEOs do now is to improve the online shop on these three points. Everyone does it differently. And everyone sets different priorities. While some swear by link building, other shops optimize technically such as page loading speed down to the last detail. Still, others focus on the content of the website and offer the user the best experience. Since it is an algorithm, there are several ways to get there. In the last few years, the first final points felt to have become more critical, the first point lost relative to the others. You should always keep an eye on all three to get the best results.
Is search engine optimization prohibited?
No. Neither Google nor the legislator has anything against search engine optimization – on the contrary! Google even wants you to make your website more readable – this will make your work more comfortable, and the search engine will find good results faster – which will help users and ultimately make them more satisfied with Google.
However, some techniques violate the so-called webmaster guidelines. For example, if you artificially procure links (for example, by bribing other webmasters with money instead of getting real recommendations to link to your website, you can book advantage for yourself in the short term. However, there is one at Google own team that takes care of exposing these techniques. If you get caught, you may be deliberately downgraded a few places or even flipped entirely out of the Google index so that you may be accurate accomplishes the opposite of what you want.
Apart from this, techniques such as the purchase of links and the setting of links in forums for advertising violate the Unfair Competition Act (UWG). Since you don't want to show Google that you are buying links, bought links are rarely awarded. Unfortunately, many search engine optimizers – especially agencies – still buy links today. This works mainly because of the principle "Where there is no plaintiff, there is no judge". If you do something big here – as is currently the case with Instagram influencers with unmarked advertising – then the link buying industry is in bad shape.
How long does it take for my online shop to have good rankings?
To make it short: It depends a lot on the market environment, the desired keywords and your website. Generally speaking, SEO is a matter of months to years, not a matter of weeks. There are some techniques – such as optimizing titles and descriptions – that can affect very quickly (i.e. in a few days or weeks). But if you want to gain trust with Google with a brand new domain, you should plan for a long time. However, initial successes can be visible very soon – especially for niche keywords that do not have a high level of competition.
Why does SEO seem so crucial for my shop?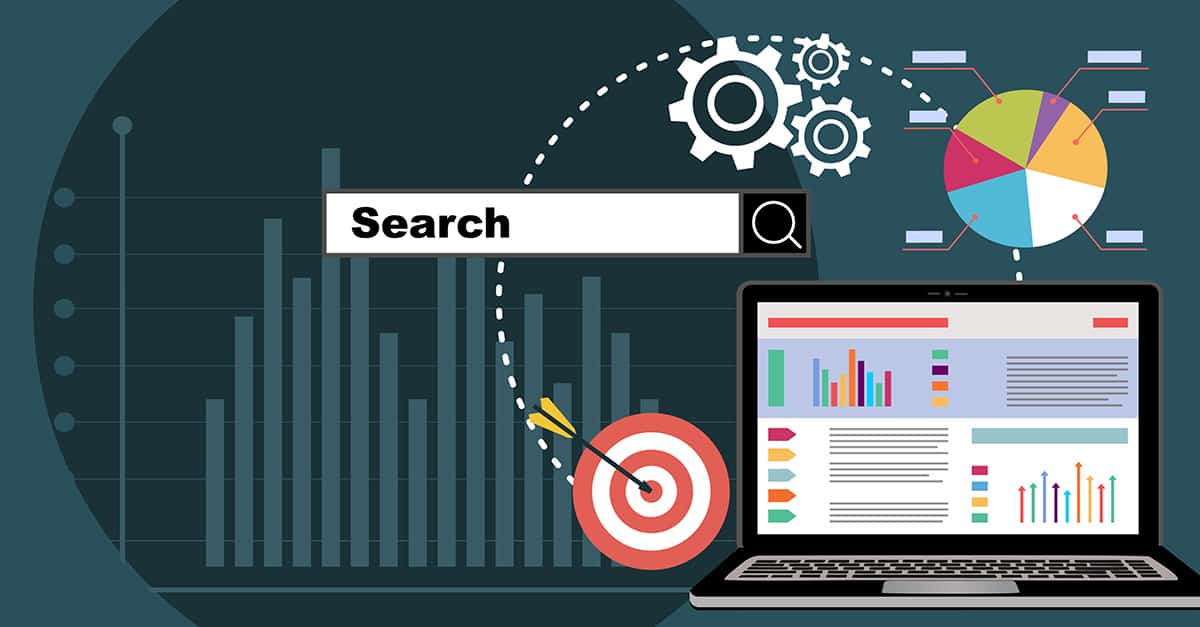 For most websites, SEO is one of the most cost-effective channels for high-quality visitors – despite the work that you have to do yourself or for which you have to pay an agency or a freelancer. You get targeted visitors with SEO who googled for "Buy blue hiking pants XL". Anyone who offers such hiking pants (and has matching pants and a beautiful online shop) will have a good chance of buying them. Many high-quality visitors can only be obtained via Google Ads. Google Ads is excellent too, but usually costs more per order (compared to SEO). That doesn't mean you shouldn't book Google Ads – most shop owners run SEO and Google Ads at the same time.
But you don't have to do SEO. Some shop operators rely 100% on Google Ads. Others go full offline marketing with flyers and Co. That also works, and SEO is just one channel out of many.
If you want to sell a product, also consider whether you don't want to just do it on eBay, Etsy or Amazon? The fees there are high – but you save the costs of an online shop, marketing (mostly) and many other things. Likewise, SEO doesn't make sense if you have a completely new product that no one knows about yet. In that case, nobody is looking for your product because nobody knows that it exists. Here, however, it makes sense to optimize for relevant terms and keywords in the environment of your product, for example, the "problem" that your product helps with, rather than the product itself. A company magazine and content marketing are ideal for this.
How much does SEO cost?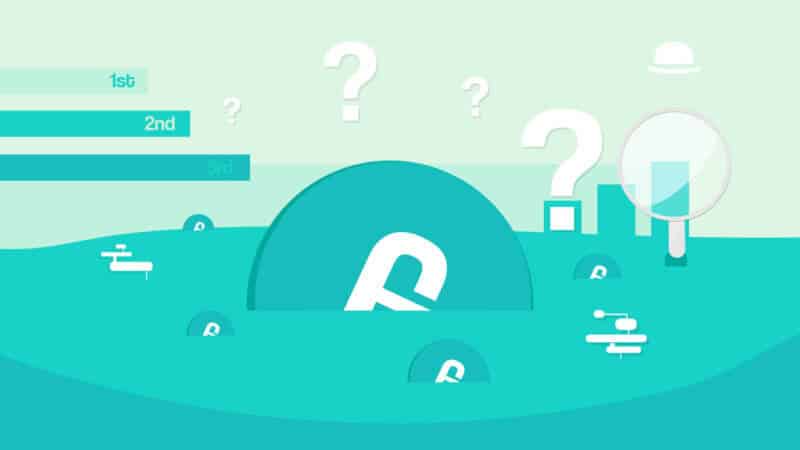 The question "What does a website cost?" Or "What does a car cost?" Is similarly simple. It all depends on what you want to achieve and where you start. Do you sell puzzles online?
The following models exist – the more SEO, the higher the costs, of course:
You can completely implement SEO yourself.
You can do most of the SEO yourself, with a programmer and SEO consultant at your side.
You can give SEO completely to an agency and programmer.
You can hire an in-house team for SEO, i.e. one or more permanent SEOs who do nothing but SEO.
You can hire an in-house team for SEO and have it supported by an agency. This works with them and is available as a sparring partner for essential questions.
The whole thing is, of course, not static. Successful online shop operators often go all the way from 1-5 (over many years). 
How do I find a reputable SEO agency for my shop?
I find this question incredible because it is so often on agency websites. The answer is then as neutral as possible, whereby towards the end of the solution, it becomes clear that your agency is the only one that uses the Rankingbooster3000. But seriously: It is incredibly difficult to see from the outside how good an SEO agency is. Most of the time, you can only see from the outside how professional the sales department is. Even I often do not know how well or poorly other agencies work until I am brought up with one or the other. And also then you should be careful because opinions are often very subjective. Just because the work at one agency's client was catastrophic does not have to apply to all of the agency's other clients and vice versa.
I have been doing SEO for 12 years, and two methods can reliably help you find the right agency:
Inform yourself beforehand in detail about the topic of SEO and know your way so far that you can assess the statements of your counterpart. The more knowledge you have, the less you can fall for dubious offers and the more you can identify which agency suits you best. Ask the agency of your choice if you have holes in your stomach – the more, the better! The principle also applies to craftspeople, car workshops, doctors and any other service provider.
Ask acquaintances, friends and colleagues if they can recommend someone to you. Unfortunately, this is not the panacea, because sometimes spam techniques work well for your friends and they recommend you to someone who is not dangerous. Therefore tip 1 is much more effective. Another good advice is to take your friend/acquaintance into the conversation with the agency. So you learn what your acquaintance values. Incidentally, this also works great when buying a car with a friend of my car mechanic.
How is SEO success measured? How important is visibility?
There are a lot of tools that give SEO points, show visibility and with which many SEOs work. The best known are Sistrix, Searchmetrics and Xovi . These three tools regularly monitor millions of keywords, assess their value and use them to calculate an index that then reads like a stock chart. This can be important for an initial assessment of a domain – or when comparing different areas in the same industry. However, the values ​​are an approximation and sometimes do not say much about the actual SEO traffic.
The visibility of various SEO tools shows the actual SEO traffic only to a limited extent
You can ultimately make the most reliable statement about SEO success if you use your web tracking tool (e.g. Google Analytics) to check how many visitors come to your shop via SEO – and how many of them buy. What you need are more acquiring customers about SEO – no SEO visibility. The Google Search Console is an indispensable tool for determining which terms visitors use to come to your website and where you appear on Google.
Can I do SEO for my online shop myself?
Of course! Why not? Especially when you are at the beginning of your business, you often have no money for an agency. The alternative is to read yourself in and then take action yourself. So if you have the time, there is nothing to be said against trying it yourself. By the way, this is how I came to SEO myself. My t-shirt shop did not have enough visitors and a forum member in a shop operator forum advised me "Try it with search engine optimization".
Of course, it will be the case that you don't use the levers that a professional would use from the start. This means that you make wrong adjustments or invest a lot of time in things that are not worth the time. So in my first days as SEO (in 2007) I wasted days on an XML sitemap. At some point, I realized that firstly there are sitemap generators and secondly that sitemaps are not so important. Only one thing: If you don't have time for SEO and no money to pay someone else to do it, it looks terrible.
Questions about online shop technology
Which shop system is best for SEO?
I hear the question quite often. It is like this: you should choose your shop system according to what other functions you need. Basic SEO can do most just fine. SEO is often more about the template (i.e. the design) than the system itself. My advice is: get a system that is as widely used as possible. There are usually right SEO extensions for this, and you also ensure that updates continue to come. Also: good web agencies only work with sound shop systems. Shopware, Shopify, Magento, Gambio, WooCommerce– these are widely used systems. You should do detailed research, only then choose a suitable method. At least shop systems work "off the shelf", most require adjustments to your individual needs.
Small "quick-and-easy" solutions may help you get started quickly, but changing a shop system later is usually very expensive. Therefore, I would always rely on one from the start that is easily expandable.
When do I start with SEO in my shop?
You should get an SEO specialist on board as early as possible. The best time is when it comes to the basic design, and you have already considered the categories for your shop. A basic plan should already be outlined (as a sketch), but the SEO can change that again for usability reasons. He can also question the categories after performing a keyword analysis. Another possibility is that you create the shop and then have an SEO overlooked before going live. Here, however, there is a high risk that you will have to knock down a lot. I would do it after choosing the shop system, create a dummy without a design and also a sketch of the shop – and then wait what the SEO says about it.
What should my URLs look like?
One thing that is often screwed up at the beginning is the shop URLs. Google wants thematically arranged directories, so you have achieved that well. Of course, you should only introduce subcategories if they make thematic sense so that you can structure them well. Think of your categories a little like a guide in the department store – how would you design one? And what would you put in which aisle and then on which shelf?
What is a good headline structure for online shops?
First of all, headings are not as relevant as you might think. The reason? Many web designers misuse layout headings so Google can't rely on them. Depending on the page type, the product name or the name of the corresponding category should be defined as an H1 heading in your shop. Further small lines such as the article description, unique features and the like can then be in H2 entries. Under no circumstances should design elements in the sidebar or the footer be marked as headings – here the template designer should work with CSS and not with lines.
How do I get to number 1 for my keyword?
There are very few industries where a single keyword is essential. For most of the shops that I optimized, even the most critical keywords were often responsible for less than 5% of sales. Conversely, niche keywords were relevant for 95% of sales. It is also felt that the more search volume behind a keyword, the more difficult it will be with the ranking. If you want to start wisely with SEO, then book Google Ads and see which keyword groups you use to generate good sales – and later try to achieve granular success there.
How important is page load speed for SEO?
Google has repeatedly stressed that page load speed can be critical. It is also confirmed that a fast-loading online shop leads to more conversions. You should have a quick loading page. But it is certainly not the most important factor, just one of many. Only because you load the fastest in your industry, you will not be in the first place.
Shop content
Do I have to enter a product description for each product and a category description for each category?
As smart as Google is, it is unfortunately, still a text-based search engine. As a rule, it makes sense that you create unique product and category descriptions. Do not use the one that the manufacturer provides for free. And conversely, please do not make them available for free price search engines. But yes: you need individual texts for your shop.
Can I use automated/standard texts for these SEO texts?
Of course, you can buy cheap texts. However, it is not advisable. If you have a large number of products and cannot afford the texts for so many products, you may ask yourself from the other direction: Do you need so many products? Prefer to prioritize your range: What are your most important products? Start with these and create good product descriptions for them that inspire the user to buy and that are optimized for search engines.
Many people will advise you about additional content. Why? Well, if Google has a choice of 50 different online stores that sell the same thing and have similar prices, they'll put those in the forefront who go the extra mile and advise, inform, or maintain the customer. Your customers will also be happy if you don't just provide an item description, but a tutorial on how to use the product.
What one understands by good content, the opinions of experts differ widely.
Videos
Good descriptions that answer my customers' questions.
Instructions for your products
Examples of use
Excellent and large photos – the more visual the product, the more important
FAQs on shipping, ordering, delivery costs and returns.
A shop magazine that provides news about the products or shows insights into your company.
Helpful tips on your products.
Reviews from other customers about the product
I recently ordered a hedge. A glossy loquat "Dicker Toni" to be precise.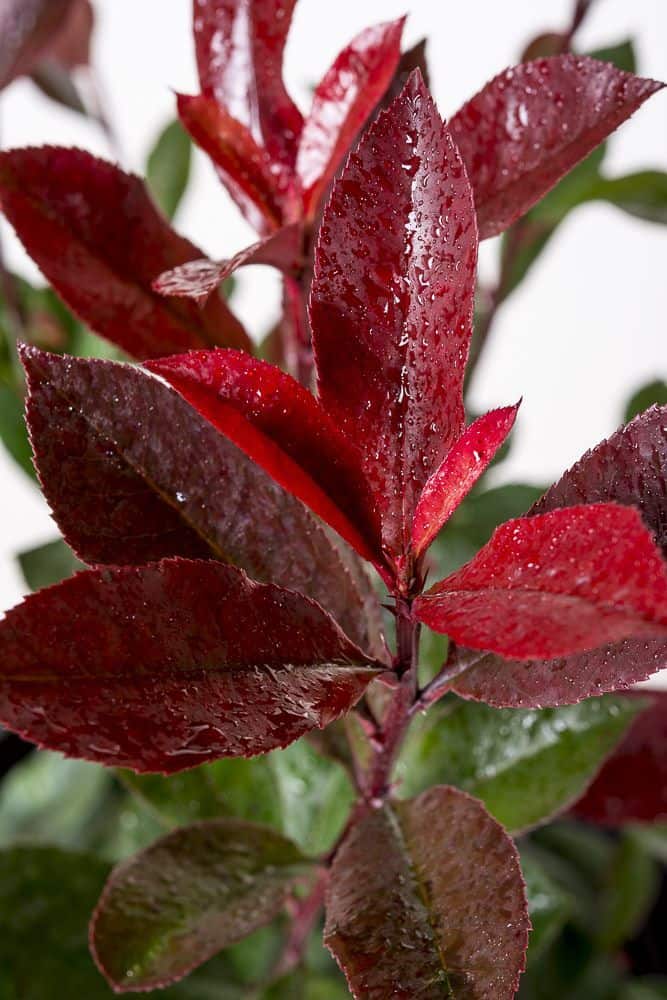 I ordered them from Pflanzmich.de. Plantmich.de is not a customer of ours, by the way, just for information. If you look at the product page, you may notice why I ordered there. There is a lot of detailed information about the product that I urgently needed. The excellent content here was about the growth rate or the height, and much more. The product text is very informative. Probably someone wrote it who had detailed information about the product. There are also so-called "master questions" at the bottom "- this is an APP that answers all sorts of questions about plants and gardens free of charge. In the meantime, that's 31992 responded to questions – that's quite a lot.
As a customer, I ordered there because other shops, particularly in the garden area, often only had scant information about the individual plants. What I like as a professional: Pflanzmich.de thinks up from the user. There you think about what the user needs and wants about hedges. I want to know how fast the fence grows and how high it gets. Unfortunately, 90% of the hedgerow shops do not answer that. So much for my hedge example. Incidentally, it has already been delivered and looks great!
User experience (UX) and shop SEO
Do you already know Google's GrowmyStore? There you can have your shop tested for user-friendliness. From Google – for free. It is not unusual that the tool exists, but how it works. Automatically. The device not only recognizes how well your product details are described (see picture below), but also whether your pickup offers in the store or a flexible order execution in terms of express delivery. According to the FAQs, this works by searching for specific keywords. I am not sure whether Google also incorporates such results into the ranking, but it would be possible – too resource-saving and straightforward. And the engineers at Google like that.
Google automatically recognizes whether your product details can be found quickly and described adequately.
How important is UX for the SEO success of my online shop?
Very important. If your users despair during the ordering process, your categorization is not user-friendly, and your shop is otherwise difficult to use, you can no longer win a flowerpot today. Take this sentence to heart, unfortunately, I have seen some otherwise good shops slowly dying. From a Google perspective, a website gets a good ranking if it serves its purpose well. The use of an online shop is to inform you about products, to present them well and to make them easy to buy. This works out!
How do I improve the user experience in my shop?
Three approaches are best made one by one, starting with the 1:
There are specific basic rules that you should use in your online shop. Your logo is at the top left, the shopping cart and "Checkout" link are at the top right. You should check and apply these rules. You gain a lot with that.
You can put users in front of a monitor and watch how they operate your shop. You will learn a lot. This can be done quickly and inexpensively, for example with rapiduser tests.
You can do AB testing. Here you present different versions of your website to different users. You can even do this for free with Google Optimize.