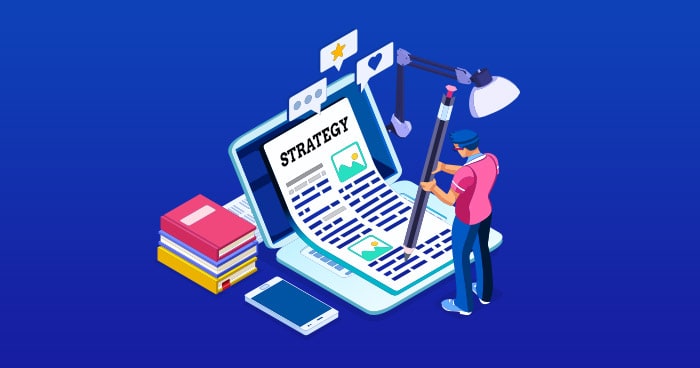 If you want to get visitors now, you need to create high-quality content first.
But before you start with the actual work, you should invest a little time in the planning.
Step 1: content planning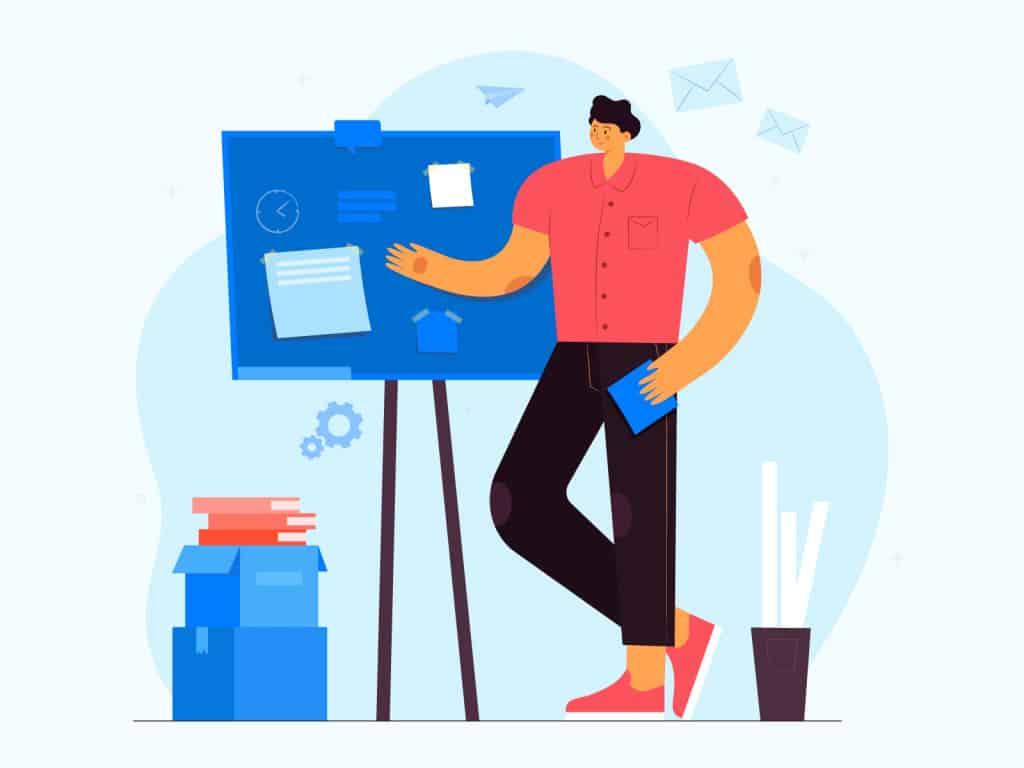 By now, you should have roughly defined your inbound marketing strategy and created a buyer persona.
Let's take a closer look at critical strategic points related to content marketing:
Step 1.1: Define your rough topic
You start by defining your big topic. What category is your company in? Your topic could also be your industry here.
Step 1.2: Define your subtopics.
After you have defined your topic, you should consider the associated subtopics. As a rule, your topic is very rough. What components can you split it into?
With us, it is possible to divide our topic into the following areas: content marketing, social media marketing, blogging, search engine optimization, advertising texts, landing pages, conversion optimization, analytics, design, and marketing automation.
These are the pillars around which your content will turn.
If you follow these two steps, you have mostly automatically defined relevant short head keywords with which you want to rank in the long term. Short Head means that it is short keywords that are searched a lot, but accordingly have a lot of competition.
As a rule, you should find 5-10 subtopics. You can also call these topics or terms "seed keywords."
Step 1.3: Think about content ideas.
Your seed keywords are the big categories for which you should create content. Here you can choose your rough topic or one of your subtopics (e.g., "Inbound Marketing") and think about content ideas (e.g., "Inbound Marketing Benefits") for your editorial plan . At this point, think about a publication rhythm such as B. "once a week".
Et voilà, you already have an exciting idea and also a keyword that you should focus on. With this, you have automatically defined a long tail keyword. In contrast to the short heads, these are longer and therefore have fewer search queries, but less competition.
Step 1.4: Do keyword research
In between, you should always do little keyword research with the Google Keyword Planner and pay attention to the following points:
Relevance – How relevant is your idea to your potential customer? What does he expect? What exactly does your keyword describe?
Search queries – How often is your opinion searched for per month? Is the work worth it? Anything over 100 searches is worthwhile.
Competitors – How strong is the competition for your idea? How difficult will it be to rank with it?
Since it is not so easy to rank with short head keywords, you should first focus on long-tail keywords with little competition and pick them up first. Let's do it too! 😉
Step 1.5: Choose the content medium.
In general, you should not start with several media (text, image, audio, video) at the same time, but limit yourself to one medium.
Even if you, For example, a good copywriter up to, creating content that has a marketing function is a bit of a bummer. You have to learn and perfect that first. I only started with text in 2012.
I also recommend that you do not create news-heavy content, but focus on evergreen content. Many of my posts from 2012 are still valid today and are shared diligently. Timeless content is much more efficient. Above all, small businesses always have to struggle with the scarcity of resources. That is inevitable.
Duration: about 1 hour
Step 2: content research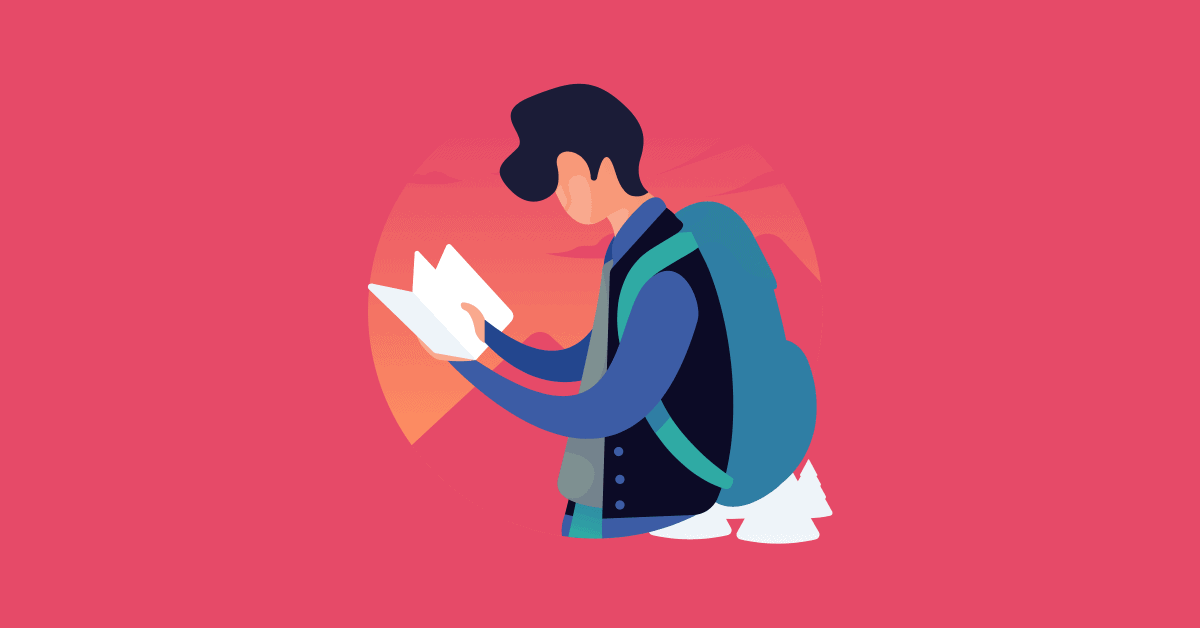 OK. Research doesn't sound as exciting as letting your creativity run wild and creating content. But solid research is essential if you want to be successful with inbound marketing.
It is about collecting so much data (statistics, examples, quotes, theories, ideas, and stories) for your potential customer to provide them with sufficient information. This is also one of the most common mistakes I see:
Unfortunately, the content is often far too thin.
This is due to a lack of research. Fittingly, Wilson Mizner once said so nicely: "If you steal from an author, it's called plagiarism. If you take from more than one, it is called research ". I don't mean that you should copy other content. But you can calmly inspire yourself. After all, there is no monopoly on ideas. It is essential that you bring your own words, your own words, and only your way in your point of view. This makes your content unique.
You will then no longer have any blockages because you have plenty of material that you can use. Even if you're an expert in your field, you should always research to find exciting ideas that you didn't have before.
But how do I do it correctly?
Step 2.1: focus on a keyword.
When planning content, we came up with a few content ideas and found a few new keywords to match.
It is crucial here that you focus on a keyword. The trend is in the opposite direction, but that's how you keep it friendly and straightforward.
Step 2.2: Brainstorming keyword variations
Let's stick to our example with the advantages of inbound marketing. Here I have z. For example, simply search for "inbound marketing advantages", "inbound marketing benefits," and "inbound marketing advantages".
Step 2.3: Scan the first 100 search results.
I checked the first ten pages for each of these terms, so I scanned all 100 search results. Here I mainly look at the headline and select the posts that seem appropriate to me. Sometimes I find inspiring and exciting articles on page 10. In-depth research pays off! 😉
Then I scan all the posts and filter out those that are not relevant. Amazingly often, there is still inferior content.
Step 2.4: Consume the found content.
Finally, I consume the content and keep taking notes at the same time. I also collect essential sources such as studies or statistics, which I will link later.
During this research, you automatically check your competitors. So look at what they do well and what they do bad. Then think about what you can do better.
Step 2.5: stay up to date.
Also, you should regularly consume a lot of third-party content to acquire plenty of inspiration, ideas, and metaphors. Therefore, you should also follow your influencers and look at their content.
Duration: about 4 hours
Step 3: Content creation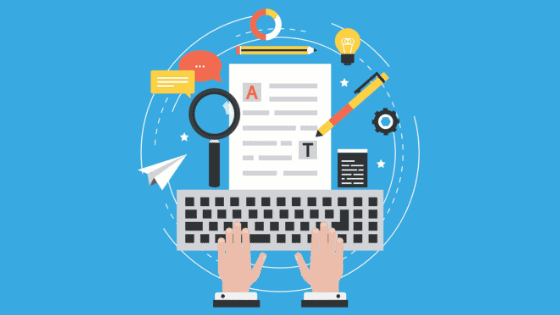 Anyone can create mediocre content.
But producing content that is regularly read, shared, and linked is a somewhat higher art. An art that is hard and takes time. The resources and knowledge needed.
Now let's take a look at how the process works in detail. Whether you choose text, image, audio, or video, the workflow always remains the same:
Step 3.1: Think of your buyer persona.
First, take your buyer persona at hand, imagine it again in your mind's eye and start producing content just for them!
Step 3.2: Create a heading
Your headline is the essential element. It is a promise in return for the valuable time of your prospect.
Therefore, make sure that your heading contains a benefit. What does your prospect benefit from? What's in it for him? A simple trick here is to start with a "like you" heading. When you do that, you automatically force yourself to think about its benefits.
Take your time here. You should create at least 10-30 variations of a heading.
Always remember that everything is only temporary. The finishing touches come later. I always choose the first best. But over time, I keep changing it because I find something better.
Step 3.3: Create an introduction
With the introduction or the intro, you have to pull your prospect into your content. That is why it is the second most crucial element.
Tell something exciting here, make a definite statement, ask a provocative question, or list exciting statistics. Work here with things that draw attention. You are welcome to tell a story that, at first glance, has nothing to do with the topic.
Step 3.4: create a structure.
Then you think of a structure that breaks up your content into small parts. If you focus on the text, we are talking about the subheadings here.
Make sure that they are in a logical order (such as the post you are reading). You should also remember that the beginning and the end are essential. These are the points we humans remember.
Step 3.5: fill in the blanks.
If you have a structure, you have created a form that you only have to fill out. This makes the whole thing much more comfortable.
So start by writing down everything you can think of and what you've learned from your research. Don't pay attention to structure or spelling. The main thing is to put your thoughts on paper!
Step 3.6: Don't forget the conclusion
A missing conclusion is one of the most common points that I miss from our guest authors and generally on the web.
Therefore, summarize the entire topic in a few sentences, since many only look at the conclusion. In the end, feel free to ask an open question to encourage comments or make a direct call for action. An exciting cliffhanger is not wrong at this point, either.
Step 3.7: do the finishing touches.
You have now created a rough draft. Now you have to grind it again from start to finish.
The previous steps were your notes or script if you focus on image, audio, or video. Now it's about the creation of the recording.
Make sure that your content is personal, that you use everyday language (content is not an essay), and tell stories.
Step 3.8: take a break.
Yeah, congratulations! You have a robust design! You can now retake a look at it, but editing or editing it doesn't do much.
You're just too blind, too deep in the subject.
So you shouldn't do anything at first. It sounds ironic, but it is true. Have a beer or wine to celebrate the day. Relax! 😉
The next day you should start again with fresh eyes. I do it in detail like this:
Day 1: Research, brainstorm, and make enough notes. Then nothing. Then take a break.
Day 2: Make a first rough draft. Bring in a little structure and order. Then retake a break.
Day 3: Fine-tune your content until it's perfect. Then feed him in and publish it.
It works well!
Step 3.9: Optimize for the search engine.
After the fine-tuning and the break, you take care of the on-page optimization. Here you simply make sure that your focus keyword appears in the following element on your page:
Title tag
URL
H2 and H3 heading
In the actual text
Bold or italic
Image, alt attribute, and filename
Meta description
Also, you could now do OffPage optimization and take care of what's outside of your website. All to get links. But here is the most straightforward strategy to start with to create content that is automatically linked because of its added value.
Step 3.10: Add your content
Finally, you have to enter your content. To do this, copy your text into your CMS and, if necessary, upload your infographic, podcast episode, or video.
Make sure that your spelling is correct, that you are using further links and show notes, and that the formatting is designed appropriately.
Duration: about 4 hours
Step 4: content marketing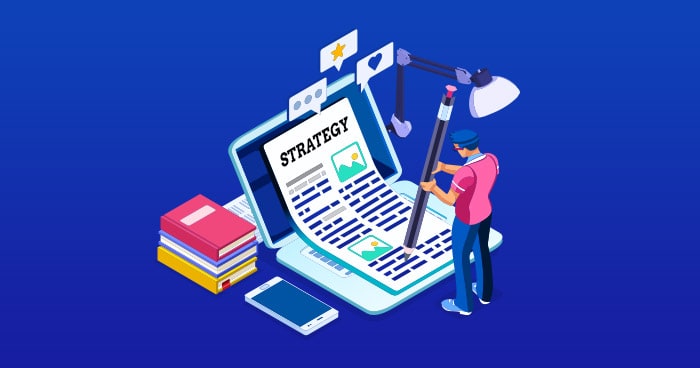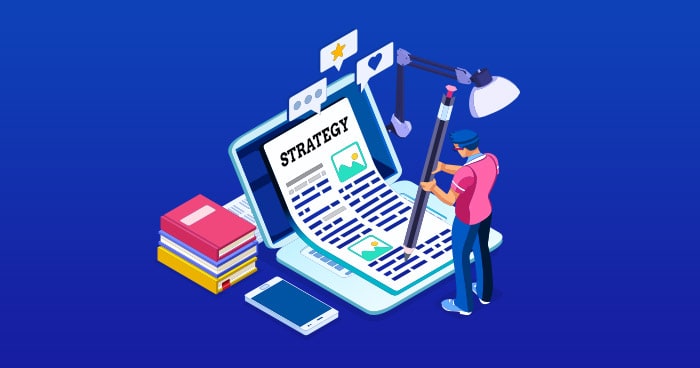 Unfortunately, the fun doesn't stop after the content is created. That was only 50% of the work. You should spend the remaining 50% doing your doctorate.
The internet is just a crowded place. Your content may be great, but finding it is a problem.
Getting your content closer to your target audience is hard work!
To make things a little easier, follow the steps below. Of course, you don't have to take them all now. But the more, the better results:
Step 4.1: Create an email campaign
Your audience should always know about your new content first. And email is still the best way.
Your email subscribers are your real audience.
That is also the basic idea of ​​inbound marketing. You start with a small audience and let it grow bigger and bigger, and they help you more and more to spread your content and your brand accordingly.
Step 4.2: Link from older content
Many like to forget this point. You should link from your older content to your new content. Here you already have perfect prospects and customers who may also be interested in your new content.
Step 4.3: Promote via social media.
Social media is the best place to discover content. That is why you should share your content there via your fan page, relevant groups, and also via your private profile.
Here you can promote your content more often. In the past, we only got a doctorate once. Today we do five promotions per content. Much more effective.
Step 4.4: leave comments.
High-quality comments that add value to entertainment are excellent content that can draw attention to your new content.
You should have thought about who your influencers are in your inbound marketing strategy. So leave comments on relevant posts and link your new content.
Step 4.5: contact your influencers.
If you're already with your influencers, slowly build a relationship with them and ask them to share your content or link them where appropriate.
Step 4.6: Write guest posts
Guest posts are an excellent strategy to reach the audience you want quickly. Everyone involved benefits. Guest posts can also provide relevant links that can have a positive impact on your rankings.
Buffer has e.g., B. wrote 60 guest posts at the beginning and thus got 100,000 customers. Not bad, right?
Step 4.7: Unlock Paid Ads
You can also spend a bit of money and promote your content via social ads (such as Facebook ads) or search ads (such as Google AdWords). Facebook, in particular, makes it pretty easy with its boost function.
Step 4.8: be creative.
Finally, you can get creative with your marketing. Mint has z. B. worked with badges with something like, "I'm horny for mint" on it. Over 600 blogs took part, linked the website, and gave Mint a lot of visitors and links. Blog parades count e.g., B. also here. Or how about a crazy marketing stunt?
It is even more relaxed if you already plan your doctoral strategy when it is created. So you can e.g., B. mention, quote, and link your influencers in your content. So you have a good reason to let them know afterward.
Duration: about 4 hours
Step 5: content optimization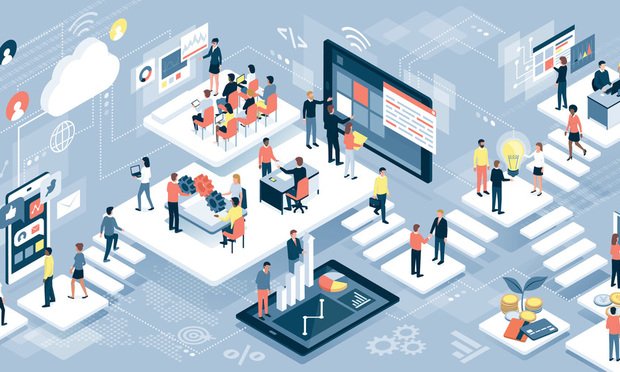 When many hear "content optimization", most think of the search engine. But just focusing on it here is a bit too short.
After all, inbound marketing is about more than just the search engine!
So let's take a look at the individual steps to optimize your content so that it produces better results.
Step 5.1: optimize your content.
First, take a look at your visitors. Does your content marketing work at all? Do you even get visitors with your content?
If not, you should first look at your formatting. Your content has to be attractive. Even if that sounds like a trifle, I often stumble across content that looks inferior but is not.
Then you should look at your quality and ask yourself if your content is of high quality. At this point, also look at your grammar, spelling, content length, and whether you get to the end.
Step 5.2: optimize for social.
In this step, you look at your shares. Is your content shared at all? That's a good factor in whether your content is of high quality.
Another, not so unimportant, point is the social media images. Do you have an exciting picture at all? Can you see your intriguing headline in the picture?
Also, it can only be due to marketing. Therefore, check again if you can go more about influencers and guest posts.
In some industries (most sensitive topics), content is not shared publicly. Here you simply have to focus on the search engine.
Step 5.3: Optimize for Search
Here you look at the absolute criterion: your rankings. How well does your content rank for your focus keyword? You should also see how many links your content has received. Links are still one of the most crucial ranking factors.
What can you do about it? First, focus again on the good old OnPage optimization and see if you meet all the points from step 3.9. Often you go over here quickly and like to forget some points! 😉
You can still do link building and ask for links to essential content influencers, magazines, bloggers, and other websites. The best thing to do is simply go through guest posts here.
Step 5.4: Optimize for conversions.
Finally, you look at the business indicators. Is your content already generating leads? Can you attribute your content to your sales?
What you can do about it is challenging to say. Then you probably have a strategic problem. Then you should dig in-depth, conduct interviews with your prospects and customers, and try to find out why.
Check out what the best content is. Why does it work so well? Can you create more content like this?
Duration: infinite
Conclusion
The core of inbound marketing is always about content marketing. So you have to start with quality content to get traffic.
But before you start, you should plan a bit and think about your keywords and content ideas.
After that, you should do extensive research and collect enough data to provide your prospect with enough information.
Only then will you be able to create content that delivers value.
Once you've created your content, you should market it via email, social media, comments, influencers, guest posts, and paid ads.
Your content is never perfectly optimized. Always better. That's why you should run there regularly.
Inbound marketing is a journey. And no campaign.