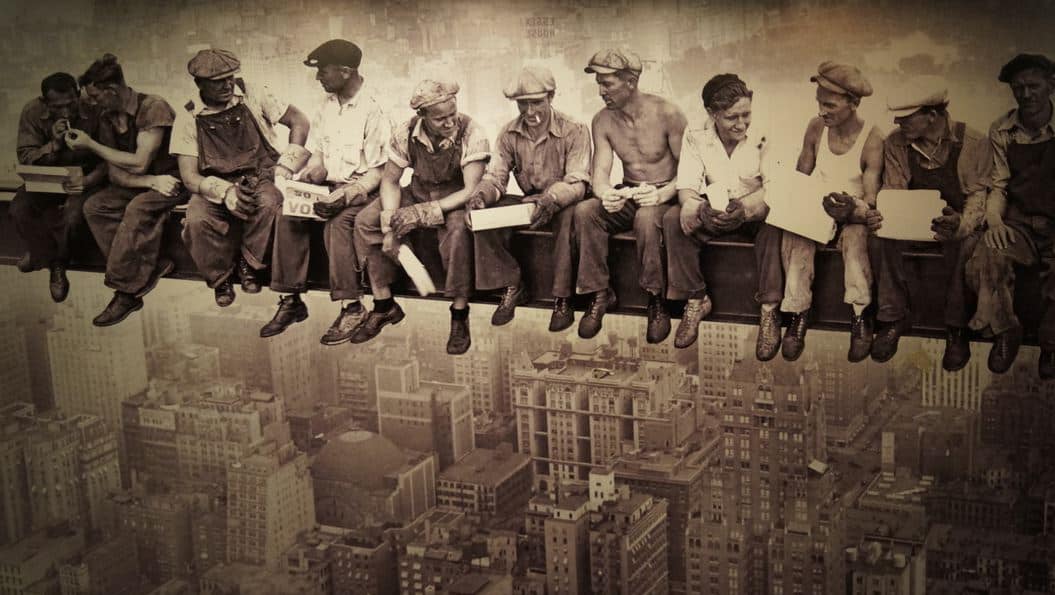 In the meantime, everyone should have noticed that content marketing has become extremely important in online marketing! For several years now, the term has been buzzing around the online marketing scene.
But why is content marketing so important?
With good content, the brand/product brand/product…
…Life!
… be explained visually!
… generate specific emotions for the customer of your choice!
… Generate customers/leads!
In theory, very quickly said, but how do I implement this in practice?
A hip product certainly has a lot of starting points here to supply the in-house blog with content for several months or years. But how does the operator of boring products do that? Products that are about as exciting as waiting in a traffic jam you understand.
Examples?
It doesn't need one. Just read this blog article and think about the extent to which the content can be adapted to your brand/products. If good ideas come up, we have achieved what is intended with this blog article.
I have these content formats available for content marketing.
Content means more than text. Good content marketing is a combination of different content formats:
This means the typical blog article, a product description, interviews or guest articles. In principle, everything that the written word represents.
Pictures are the ideal way to trigger emotions in the viewer.
Attention: The human brain demonstrably works best / preferably with pictures, and especially women react to visual stimuli.
Images are also ideal keywords.
Use presentations! With Slideshare or a PDF reader, you can expand your content in a precious way.
Sometimes moving images are much better at explaining a product or issue than any written text.
Tables, in particular, can be used to prepare and illustrate data and facts very well.
Do you have a product or service that requires explanation? Write a guide for more comfortable use or better example.
Relatively complex, but a first-class way to present explanatory routes visually, interestingly and appealingly.
Any tool that makes your dream customer's job easier? Maybe even a free (slimmed down) version of the device you want to sell.
Competitions attract a lot of attention but often attract the famous "cherry hunters". It is not always the audience that finally buys my product.
Pick up the customers you want and ask them about their needs. Surveys help to get to know the desired customers better and to align the products optimally. Customers feel flattered when asked for their opinion.
Podcasting is currently experiencing a kind of renaissance. It is ideally suited for users or target groups who are less read-friendly.
One of our favourite content formats, which creates an extended stay and has a positive impact on perception and status.
The perfect solution to build up an extensive mailing list in your target group.
Theses, white papers, statistics … there are so many types of content.
For some readers, there was probably already an idea that broadened the horizon of possibilities. Most people understand content primarily as text, text and again text. Material or content marketing means much more. And if you want to have "awesome content", the best thing is to create a blog article that contains several (or many) of the content above formats.
Content marketing needs goals.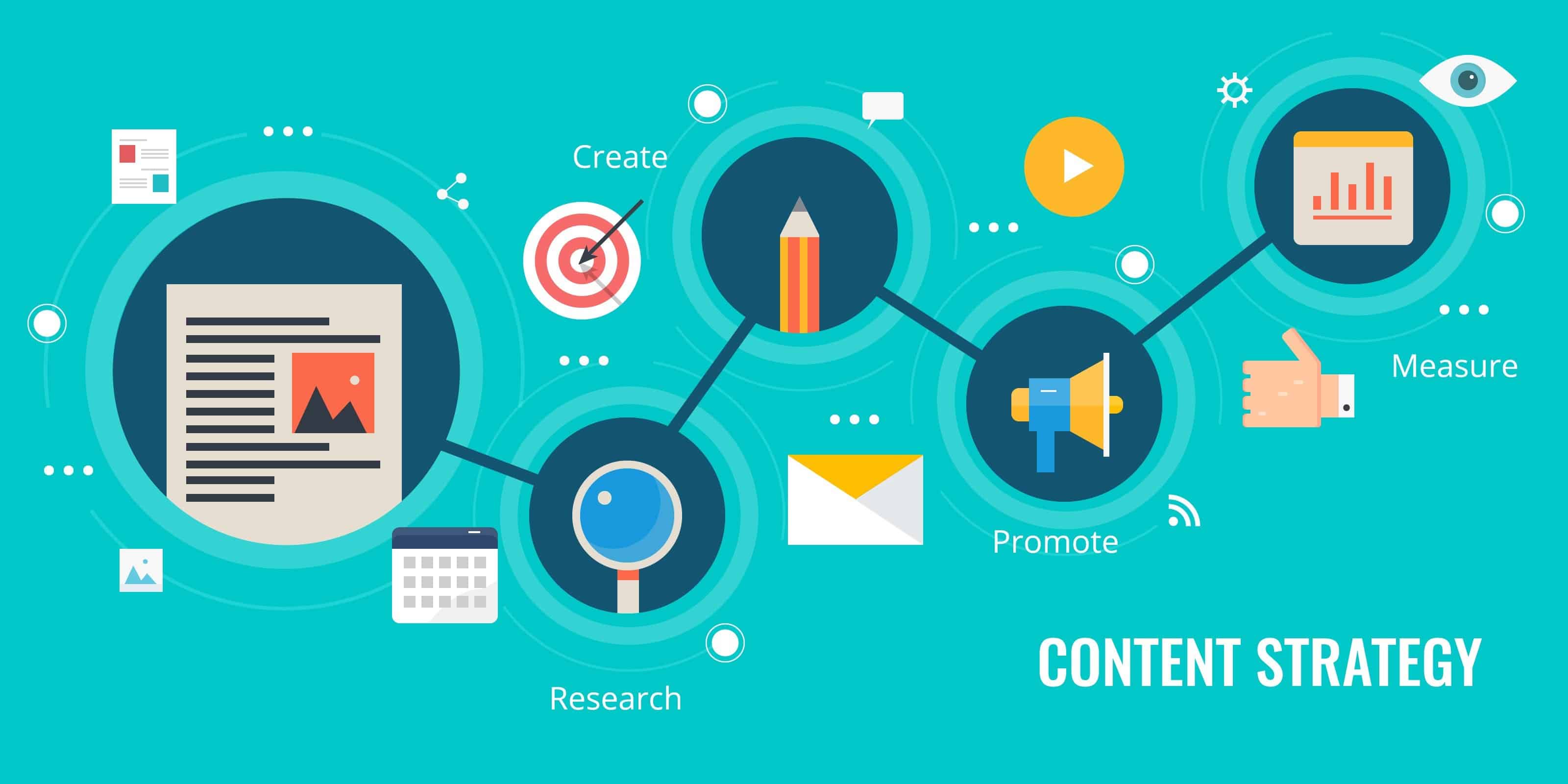 Before you deal with the content, set goals! The best thing to do is to develop a good content strategy to achieve these goals.
However, please note that the pursuit of several or competing goals can often prove to be an obstacle, and this must be avoided. True to the motto: less is more! In this area, inexperienced marketers should concentrate on their current content in the best case on only one objective and pursue it consistently.
Possible objectives are divided into three areas as an example:
Engagement goals
Call to action
Downloads
Orders
Leads
Corporate goals
Brand building
acquisition
New customers
Market research
Feedback reputation
Customer loyalty
Customer satisfaction
inspiration
Community building
Communication goals
Social buzz / social signal
Notoriety
Visibility/rankings
Fan assembly
Link building
You can try to combine goals from all three areas, but this is not always possible. It is relatively easy to produce content that is written as a brand-building measure (strategic corporate goal) and thus leads to greater awareness (operational communication goal) and thus leads (leads goal).
But there is also the possibility to provide inspiration with a webinar and thus to do link building via a targeted influencer marketing. However, there may only be existing customers among the webinar participants so that no new leads can be generated. However, since the webinar promotes customer loyalty and customer satisfaction, it can make a lot of sense even without new leads.
Basically:
You should always ask yourself what you want to achieve with your content and only then start to align the content with the goals and produce accordingly.
These points are primarily assigned to the area of ​​"strategic content marketing". Before you start thinking about targeted content, you should understand the essential characteristics of your content marketing:
What needs do your dream customers have, and can I divide them into need groups?
What exactly is staged? Brand, product, service or person?
What tonality do I base my measures on?
Which channels should be used? Which content do I need for which channel or which type is suitable?
Are only your channels used, or should you also access third-party resources (seeding via social networks, native advertising, etc.)?
The part of strategic content marketing deserves a lot of attention, but should not be expanded here because this article has a different focus.
Essential rules in content marketing
There are a few fundamental rules in content marketing that you should follow if you want your content marketing to work.
Just write what you know
You are in a shop talking to a seller. The seller tries to recommend a product to you (or put it negatively, it could also be called "gossiping"), but you immediately notice that he is not familiar with the product. In the worst case, he even contradicts himself with his statements.
A negative feeling develops – would you still buy?
The same applies to your content. Why should someone use your service when they realize that you are not competent?
Conclusion: Only write about things that you are knowledgeable about.
Do not do anything halfway – only deliver top quality.
But it is not enough just to know your way around. You have to show it too. Don't do things by halves and don't put "half" or "unfinished" items online. If you have something to say in a blog article, plan it meticulously and extensively.
At SwaCash, we proceed by first creating an outline for an article. Then we look (if available) at other items on the same or similar content and add further ideas to our structure.
If it has already been determined in advance which keyword the article should rank on, you should deal with as many items as possible that appear under this keyword on Google and try to write a better (more extensive and more in-depth content) article.
Only then will the article have the right to appear on a better ranking. A lot more ranking factors play a role in achieving a top ranking on Google with its content, but if you don't have a high-quality article, the essential prerequisite for a sustainable top ranking is not there from the start.
Create added value
Think about who you want to help with your article. Do not try to help everyone, but focus on the people you want to target with this article. This can be all of your potential customers or any other predefined target group.
Think about the problems or needs your desired customers have. Answer their questions because the moment you can answer questions to your target group or meet their needs, you also have the chance to win them over as customers.
It is essential at the point that you mention relatively early in your content which problem should be solved with this article. The reader must quickly recognize the added value the report gives him, only then will he read it to the end.
However, you should be careful not to make empty promises. If you promise someone a problem-solving at the beginning of your content (e.g. blog article), this problem solving should also come. If you have made empty promises, you are not only losing a potential customer, but you may also be running around a disappointed reader or negative multiplier who expresses yourself accordingly negatively and whom you cannot use at all. Evidence shows that bad news spreads much faster than positive news.
Only produce the amount of content that you can manage.
Attention: Your content on the website should always be up to date. I would like to refer to our blog here.
The topic of online marketing is very fast-moving. Things that we describe today may already be out of date in a few months or may no longer apply.
However, online it is easily possible that a potential customer will only come across our article in about three months and then read it. However, if a reader notices that an item is no longer up to date, or even worse, its content is now incorrect, and out of date, he will stop reading it. Also, he will not like him, share it or recommends it in any other way. Nobody wants to consume content that is out of date or simply wrong.
So make sure that your content is always up to date. Please continually update an old article before creating a new one.
An example from real life:
"Do not have a third child if you are unable to take care of the first two children." The same applies to texts on your blog. Better keep 20 blog articles up to date than always creating new things. Your rankings will thank you.
And by the way: An updated blog article is an excellent reason to share it again via Facebook, Twitter or a newsletter.
Content has to live
This point is based in part on the previous one. Of course, content must always be up to date, but you can also update or expand your content before it becomes obsolete.
Earlier in this blog article, I told you about various content formats. Think about whether you can add a decisive extension to an already written essay. That would be a significant update.
Examples:
Offer a checklist as a PDF download
Create a ppt that summarizes the whole article on the main points
Speak the item as a podcast to give the lazy visitor a chance to consume the item.
An article extension is also an excellent reason to redistribute the article over the entire range. By the way, returning visitors are also a superb ranking signal. In this respect, article extensions can also be very beneficial for the respective rankings.
Write for the customer and not for the search engine.
Do you know these texts that are so loaded with keywords that they are no longer pleasant to read? At least not legible?
These are mostly texts that were only written for a specific keyword, in which someone tries to rank easily, stupidly.
And unfortunately, this still works in part, which is why such texts can always be found. With every Google update, however, the likelihood of good rankings of such texts continues to decrease, whereas excellent content is increasingly upgraded.
Thanks to the increasingly better evaluation of user data, Google is getting better and better at identifying good (user-friendly) and bad (user-unfriendly) texts. Positive user data play an increasingly important role for good rankings.
Illegible articles are often not finished reading and leaving, which means an increase in the bounce rate. The time spent on these texts is usually concise. Both are essential user signals that flow more and more into the search result when evaluating the content or its rankings.
These examples quickly show how important it is to offer real visitors (and not the search engine) added value or an authentic experience. Create content that captivates the real reader or encourages interaction, and you get such a useful user data that possibly not an optimal use of keywords is more than compensated.
Another little tip: Write the content of the article as entertaining and professionally as you can. For further optimization, you are of course free to "readjust" the article to one or the other keyword using a good WDF * IDF tool. But please, without making the article appear less readable.
You can even find content for boring products!
Of course, knowledge is, above all! But in the second step, the reader also wants to perceive a specific authentic connection between the writer and the content (e.g. the product).
"Do we know our product, do we live our product or would we buy our product ourselves?"
The easiest way to get a blog article is to identify ourselves with the product, use it or know it from the inside out.
Do you know your product? Then you will surely think of enough topics to write about.
What does the competition write about?
Of course, you should always keep an eye on your competition. What content are your competitors producing and what problems are they trying to solve?
But be careful, because you have two types of competition: firstly, the competition that represents your competition offline in the real world and secondly, all those who compete against you online on the desired keywords.
There are essential differences to differentiate here so that both sides have to be taken into account.
Tip: Please do not copy any existing content, just let yourself be inspired. Take up topics and try to answer these topics even better, more comprehensively and more in-depth.
Ask your customers
How close are you to your customers? Ask about their needs and open questions; then you know precisely what graphic content you need to produce.
In consultation with your customers, write detailed advice and guidelines on how to use your products and services.
Collect the FAQs of your customers and think about processing these FAQs in detailed blog articles.
Also, a customer often feels flattered when asked about his needs. Even better if the requirement is also satisfied at a later point in time.
Ask your employees
If you do not want to confront your customers with these questions directly, it can be a sensible alternative to get your employees on board. What questions are your employees constantly facing? The customer service staff in particular should consider the topics that are important for your content.
It is your employees who often have a completely different view of things than you do. Do not limit yourself to your perception, but open yourself to the views and opinions of others. After a long time with the same product or service, a certain degree of blindness sets in. Your view of things changes over time, and you often lose sight of the essentials. If you accept that and successfully control it, you will become even more successful in the long term.
Use tools for better topic development
There are a lot of tools on the market that simplify topic research and topic development.
a. W-question tools
Which questions are asked most frequently on Google? Just enter a question word (where who, how, what, …) in connection with a keyword on Google. You will immediately be given various suggestions (Google Suggest) as to what the question could be.
These Google Suggest questions refer, among other things, to the frequency with which a problem is searched on Google.
With the use of a W question tool, it is straightforward to determine which questions should be dealt with in the planned content.
b. WDF * IDF
The abbreviation stands for Within-Document-Frequency * Inverse Document Frequency. Explained in one sentence, this means: "How does an article relate to a certain keyword compared to other articles (documents) that rank on the keyword?"
The context keywords are also decisive for relevance. If you have chosen the keyword "content marketing", then keywords such as inbound, online marketing, marketers, AdWords, visibility and seeding should also appear in the respective content. These context keywords are simply highly relevant to the selected main keyword, and the more often these context keywords are called, the more certain Google can be that an article is related to the corresponding main keyword.
You can also get a lot of ideas about the direction in which the content should develop using the keywords mentioned here.
c. statistics
Statistics have a lot of potentials to describe certain things. Statistics are often very informative and answer many readers' questions.
We are delighted to use Statista.com, which has an extensive list of statistics. However, the use and integration of the statistics are chargeable.
Another good source is the Federal Statistical Office. Many statistics are available here free of charge and are therefore, an excellent content provider.
At that point, I looked for statistics on the topic of "content marketing" and found a lot. There is certainly a lot of good content to expand or decorate my content.
Pay attention to trends.
Trends can be a perfect way to do proper content marketing. However, this content production is very current and therefore, time-critical. The content will often lose its topicality over time, which prevents long-term use.
What have been typical trends lately?
Some examples of trends come up spontaneously:
Following the shocking New Year's Eve incidents in Cologne, the number of hits on the keyword pepper spray has increased massively. An outstanding possibility was to generate massive traffic with a fast article and possibly even sell products.
This is also a trend. When Pokemon Go was launched, it was (felt) ubiquitous. My Facebook newsfeed has exploded, and all the young people have just walked across the streets with their noses sticking to their cell phones.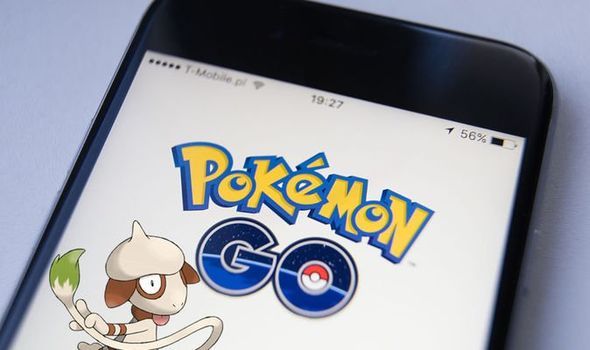 In the meantime, the situation has calmed down somewhat, but the trend is still going flat.
In this context, Google Trends is a perfect and free tool that can be used to research such trends.
Think about the future
Are there future events in your industry that are predictable?
If so, you should produce the content for these events today so that you can rank on these keywords at the right time.
Football is a perfect example. We know precisely that there is a world championship every four years. An online shop that sells jerseys should already be producing content for upcoming major events such as the 2018 World Cup in Russia. Do a keyword analysis and determine what the users were looking for at the 2014 World Cup in Brazil. Now produce content that covers the same search queries for the 2018 World Cup.
In other industries, this can also be upcoming trade fairs or special events. These events are often only briefly in the focus of the general search behaviour, and yet they offer an excellent opportunity to draw attention to your website. The same applies to other types of recurring seasonal factors.
What else you should pay attention to with your content!
In addition to the technical content, there are a lot of other things that you should consider with your content.
No spelling errors/commas
Yes, misspellings make an article look human. That's right, but the material seems so unprofessional. It is effortless to avoid spelling mistakes.
Simply copy your content (insofar as the material consists of text) into a simple Word document, and Microsoft's spell checker will help you to eliminate simple mistakes.
It becomes a little more problematic when setting commas!
Up to the time of researching this article, I did not know of any tool that could also be used to correct the comma.
Grammarly has a spell check online that also checks the comma. I tried it right away, and although it is a beta version, it seems to work quite well.
However, using it is a bit tedious because the free version only allows 800 characters. With a holistic article that contains more than 3,000 words, it becomes a very nerve-wracking process. But at least it is possible.
Test reader – You are blind; let the target audience read the text.
Before you put a text online, you should have it read by your target audience. Look for test readers and discuss the text with the readers. It's not about the readers patting you on the back, it's about getting real feedback.
What content is missing, what is not written well enough so that the layperson (or potential customer) understands the article?
Under no circumstances, feel personally attacked when someone criticizes your content, but use it as an opportunity to improve your article.
A headline that arouses interest
Create the content and then give it a headline that arouses interest.
Choosing the right heading is undoubtedly a science in itself, but it's one of the most critical points in content creation.
You can create the best and most exciting content, but if the headline doesn't pop, nobody will look at the article.
Since the headings also have a very high SEO relevance, I will dedicate my blog article to this topic at a later date. Until I have written this article.
Cool pictures
Images immediately catch the eye in the positive as well as on the contrary case. You should assign very high importance to the cover picture in particular.
Poorly chosen pictures are often a reason why many readers jump off again. An image should attract attention or go very well with the article.
A tip: Hire someone who knows about it. A graphic artist, for example, or take suitable, creative screenshots.
But please do completely without stock photos. Stock photos from well-known image platforms are accessible to everyone and frequently used images quickly become apparent.
Who of you knows this picture?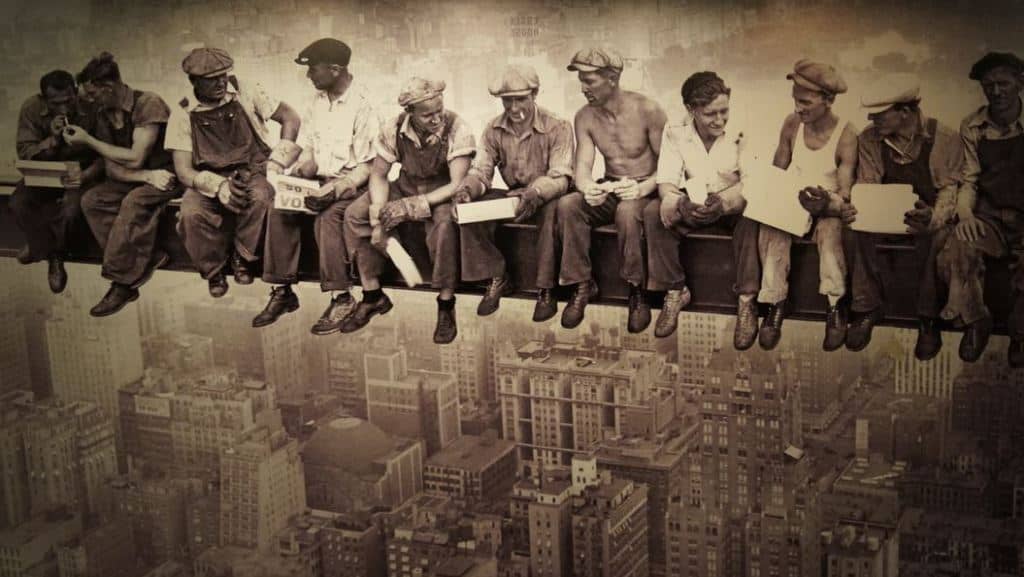 How do you feel?
The picture is undoubtedly impressive, but you have seen it too often for it to be something unusual.
Create unique content, this also applies to the images used.
Work meticulously on a structure.
An article without structure is often not read to the end. It is about the typical common thread that guides the reader through the material. Create content that builds on each other and goes in-depth at the right place.
Always keep in mind that a person scans an article first.
Just as you scan a newspaper for your headlines before buying, so does other content. And not only you, but Google also scans content based on its headings, so that subtitles should also be used from an SEO perspective.
As already mentioned in the point above, I will dedicate my blog article to the headings and go into detail about the importance of the headline here.
You should also make sure to look at a situation from different perspectives. Different perspectives help a reader to understand better.
The essential content of the structure is a good summary. Many readers are already familiar with the facts described and may just want to find out a few small things. With a table of contents (and associated anchor texts), we simply bring them to the right places in the content and create a high level of satisfaction among users.
Just stay
Remember that many of your readers are nowhere near as knowledgeable about the subject as they are. Keep it simple, especially at the beginning of the content. Here, too, you can use a good structure (standard thread) to go from a simple explanation to a very detailed and technically in-depth (perhaps complicated) description. In this way, each user is picked up, and everyone can decide how deeply they want to get involved in the topic.
Schedule updates
I have pointed out the importance of timeliness and regular updates in this article a few times. That can also be planned. Write self-contained content. At a later point in time, you can further deepen individual parts and thus write updates.
In this context, it is recommended that you should always use share buttons instead of like buttons when using social plugins. Why is it easy to explain, each content can only be "like" t once, but "shared" several times.
Thus, every user who has shared the article in the first version can share the article again with an update. The people who shared the article the first time are potentially vulnerable to finding the article even better after the update.
In this way, you can provide your content with permanent traffic and thus also strengthen user data. They show the search engine that your article is engaging over a more extended period and that it would make a lot of sense to show your article as far ahead as possible among the relevant keywords.
Outdated texts are a conversion killer.
I do not want to go into the text updates again here but would highly recommend not assigning content to date. Blog articles in particular often have time, in the worst case even in the URL.
With us, in online marketing, it is merely the massive conversion killer to have an article from the blog over three years ago. Even if the article is still up-to-date, quite a few will not click on the blog article because the date suggests that it is not up-to-date.
A well-run blog only has articles that are up to date. There is no need for a date!
Gain distance
Write your article and save it. After a few days, you should reread the article and revise it. You will notice that just a few days apart changes your own opinion on various passages in the article. The same goes for any other content you produce, of course.
I have noticed very often that this way the quality of our articles is massively improved.
Choose metadata cleverly
The metadata is undoubtedly worth its blog article, but I have to cut it short, at least in this blog article. We have already spoken extensively about the headline, i.e. the meta title, but the meta description is also essential to guide readers to your article at all. Especially if these readers should come through the search engine.
The meta description is (felt) 90% of the time shown in the Google snippets, and is therefore massively decisive whether a ranked content is clicked or not!
It is therefore crucial for Google's CTR on the respective article and is therefore highly relevant for your search engine ranking.
The right seeding
The best content is worth nothing if no one can find it. This is where well-thought-out content seeding comes into play.
Yes, excellent content will always have particular relevance in search. Depending on how secure your website is, this may be the case earlier or later. Since Google is now placing a strong focus on the user data of a website, detailed articles with a long duration of stay should rank better and better over time due to the user data and thus consistently get more readers.
What if I don't want to wait for readers to come to us by searching? How can I support this?
There are many ways in which the content can reach the desired target audience.
Owned media
In principle, everything that you have built yourself in your reach or which channels you can control yourself is included here. Even if making your channels/range is of course, very time-consuming and cost-intensive, distributing the content via your structures is the quickest and easiest way to get attention for the intended content or article.
Above all, the company's website should be mentioned, on which the respective content should, of course, be placed. Depending on the level of awareness, your website will already ensure a regular flow of visitors by addressing visitors who are interested in new articles.
Also, your email marketing is a fantastic opportunity to bring new content to the interested target audience. If you regularly publish fresh content on your website, you should set up a newsletter. Having your newsletter distributor is a strategically important decision, especially to build up a very sound, alternative traffic source.
Finally, seeding via your own social media channels is, of course, critical. The choice of social media channel depends on where the target audience is for the corresponding content.
Earned Media
The expert defines earned media as the distribution of one's content via third parties without paying for it. So media performance that you "deserve".
At this point, we can, of course, take advantage of our existing traffic on our website and, by integrating social sharing buttons, use the readers to receive more traffic. Since readers will only share if you like the content, this is called "earned media".
Earned media also includes the activation of your network. Do you know influencers who can spread the article? Influencers often have a broad social reach, so their shares can have a significant impact on visitor numbers. With a little luck, these influencers will also link to your content on their website or even publish it in their newsletter.
Scour your network and think about who could be an influencer (regardless of whether you are large or small) for the respective content and enter into a dialogue. Depending on the content or type of content, these can, of course, also be different people. The influencer of a past content need not be an influencer for the current content.
Paid media
There are now many ways to get paid content to people. We now see the best targeting options on Facebook. The target group can be narrowed down to the last detail on Facebook, thus minimizing wastage. But Twitter also offers excellent opportunities here. The targeting options on Facebook are certainly worth their blog article. This should not be discussed at this point. But take it as a hint to deal with Facebook Ads. The possibilities are nearly unlimited.
Another perfect way of mass-disseminating content that many do not yet have on their radar is providers such as plista or Ligatus, which bring enormous reach into the game through their cooperation with the major newspapers. Here, too, there are already excellent targeting options based on the user behaviour of the potential readers.
As part of a seeding strategy, you can also think about purchasing in relevant newsletters. Google Adwords and Bing Ads are certainly noteworthy alternatives.
Highjacked media
By highjacked media, we mean the positioning of our content on other websites that fit thematically very well. However, this is a point that caution should be exercised from a search engine optimization (SEO) point of view. In the end, this is nothing more than building a link, at well-fitting places.
A typical case is the blog comment of a reader, who links to his article under an article. This can work and go well, but if it is too pronounced, it can also hurt your rankings in the search engine.
The same applies to the distribution of content in topic-related threads in various forums.
Used correctly and carefully, this can lead to good traffic increases. Misused, a search penalty would also be possible.
Conclusion:
I hope I was able to give you a good overview and broaden your senses about your content production.
The most critical finding is certainly that content is not created on the side, but requires targeted planning. Unfortunately, content becomes very expensive in this way, but it's worth it. Professional content allows right conclusions to be drawn about the person or company behind the content and ultimately strengthens yourself and your reputation. Who wants to look unprofessional?