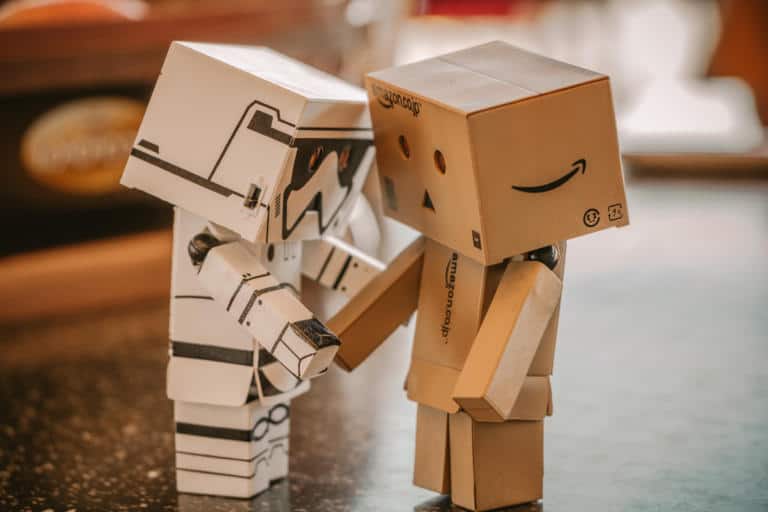 Printed advertising media are available in all shapes, sizes, and for every occasion. Used differently than usual, classic printed products and popular promotional items unfold their potential as creative advertising ideas. Get inspired and discover new applications for your marketing.
Good advertising stands out, arouses emotions, sticks in your memory, and, in the best case, encourages you to buy. So much for the theory. In practice, however, there are some disruptive factors. The constant overstimulation and the advertising of other (competing) companies can cause distraction. To stand out from the crowd, you have to do some things differently than the others. Creative advertising ideas with that specific something are in demand.
We took a look around in the color printing and advertising world. There are many underestimated advertising materials or giveaways from a different perspective that can attract the attention of your target groups. To inspire your marketing, we examined our print products about secondary, further, and third-party recycling. So much can be said: Some classics have the potential for creative advertising ideas. Let our "hidden champions inspire yourself".
Creative advertising ideas for classics
Sometimes it doesn't take much to become an eye-catcher: a fancy motif, an unusual location, or a picture that breaks with our viewing habits can be enough. Simply reinterpret traditional advertising media such as posters or business cards: Use uncommon formats, unique materials, or merely other printed products than usual to put your advertising messages in the limelight.
Posters as advertising playgrounds
The oldest form of outdoor advertising still plays an important role today. Despite all the animated and multimedia light boards, the printed poster holds its own in the public eye because it offers a lot of space for creative experiments. Whether as wrapping paper or as a guide, for a competition or a design competition, posters can be used in a variety of ways and can be created and printed quickly and cheaply.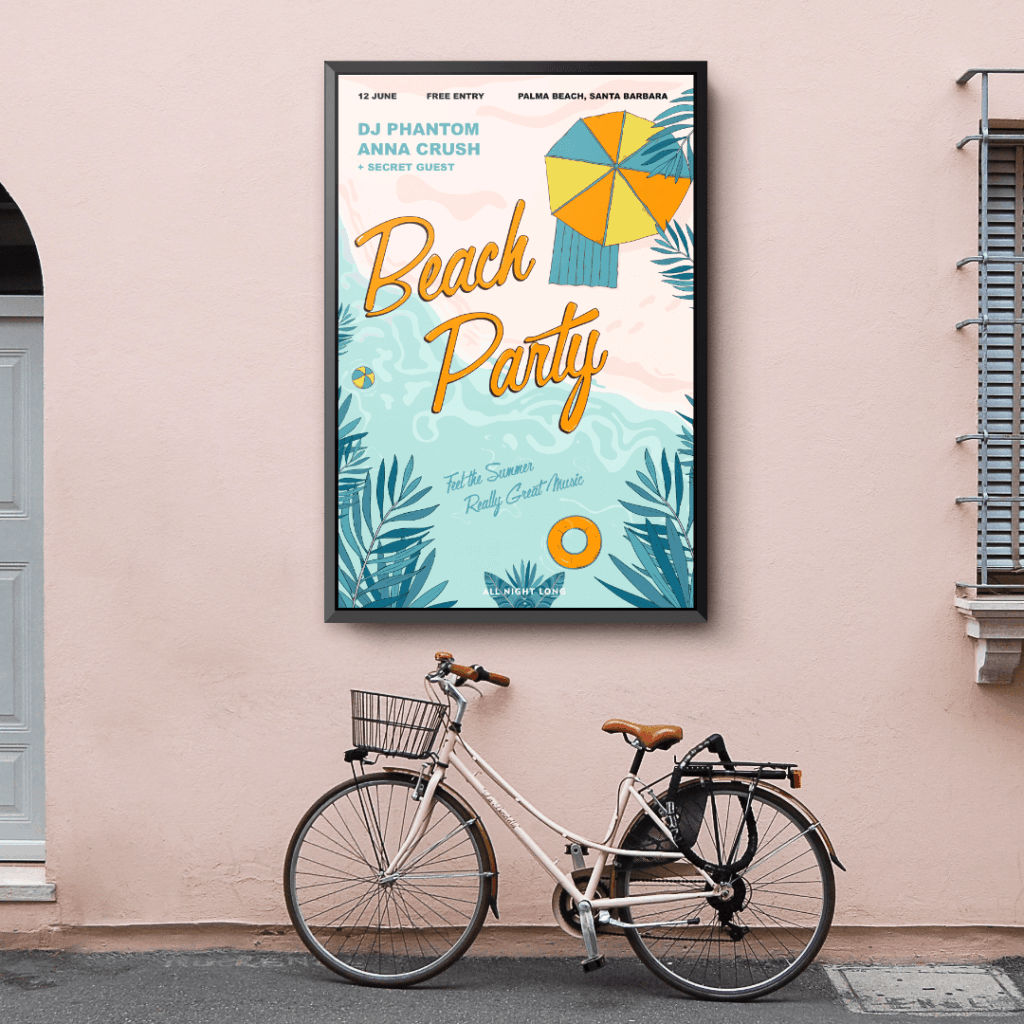 Design funny posters in front of which your customers can take selfies and share them with their friends. This will keep customers in business and provide entertainment. Link your marketing activities and use analog posters for digital competition. For example, for example: According to the motto, "The most beautiful photo in front of our posters that is shared on Instagram with the hashtag XYZ wins!".
Floor sticker for the aha effect
They are often pioneering in the most real sense of the word: floor stickers are commonly used as directional arrows to direct customer flows to where you want them. Place your advertising on the way to your shop or leave mysterious messages or footprints to spark customers' curiosity and prospects for your offer. There – and go – they stand on it. Have you ever thought about using floor stickers? We have put together a few creative floor sticker advertising ideas for inspiration:
Classically used as a signpost
With directional arrows, the stickers traditionally show the way to an event or trade fair event. Guests gratefully accept this as support. If you want to lure spontaneous decisions, you should also put a short advertising message or invitation on the floor sticker, such as "Visit …". Depending on the place of use and the surface, you can order the labels for indoor or outdoor use.
For promotions: the way is the goal
Stickers are generally prohibited in public spaces. The city administration can, however, grant exceptional permits for temporary actions. And you should apply for this if you want to attract the attention of your customers with (floor) stickers.
You can use rectangular floor stickers in the standard DIN formats. More striking and chic, however, are stickers in a more unusual shape. The directional arrows already mentioned, which point to the uniqueness of the offer, are simple but effective: "Only today" or "Be quick before everything is gone" "A cool refreshment is only a few steps away".
A little more unusual is a single sticker that directs the customer's line of sight. This is possible, for example, when opening a store: design a circle or target in a striking color that the customer should stand on. Use lettering such as "Please place here" or "Take a seat for the best view" to ask the customer to look at your business or your campaign. Show humor: If the passers-by do not position themselves right away, you can include additional information in smaller letters. It says something like "a little more to the left" or "a little more". If the line of sight fits, the actual request is made with another sticker or poster: "Just go straight – and enjoy".
Permanent advertising that sticks
If you want to refer to individual offers in a large shop or book advertising space in a shopping center, you can advertise on the floor for more extended periods. Customers' needs can be addressed explicitly with questions or short statements: "How to save money" or "Relaxed today?". The reference should be apparent, either through direction indicators or stickers placed immediately in front of the offer.
There is even more: Instead of text messages, use meaningful pictures or graphics – this will attract attention. They are original when they break with viewing habits, offer particularly unusual motifs, or provoke in any way. A 3D effect makes image advertising on the floor spectacular. The phenomenon we know from street painting lets us stumble across a picture. A supposedly high pile of books draws attention to a small shop in the part of the shopping center with less walking crowd. A sticker designed as a gaping hole in the tiles almost made us fall and thus noticed the insurance office opposite.
Whether floor or wall, advertising is particularly useful when it offers interaction. This can be done directly through a request or indirectly causes a sensation, such as with Frontline advertising: With a large advertising motif of a scratching dog, Saatchi & Saatchi in 2009 brought the parasite protection agent to life in a unique way. They chose a heavily frequented place and brought the motif to life through busy passers-by who acted as oversized insects from above.
More than privacy protection: creative advertising ideas on fence banners etc.
Fence banners and tarpaulins cover unsightly construction sites and busy conversions. They offer a lot of advertising space. If the tarp only says, "This is where you are going to …", the potential is being wasted. Make the areas entertaining – for example, with beautiful pictures, funny sayings, or more detailed information about the building.
For example, use large-scale motifs that advertise your offer. You can also stand out from the crowd with minimalist designs. With the many images that invariably affect us, this is what sets it apart from the surroundings. Awaken the curiosity of passers-by with a brief question or statement. An isolated, large "What is being built here?" In the middle of the cloth encourages us to come closer so that we can read the much smaller printed answer in the bottom right corner. The selection of the font (s) is particularly important.
Time for a selfie
Or how about a creative selfie wall that encourages passers-by to join in? Again, you can bridge the gap between offline and online measures. For example, there could be an action that calls for images to be posted online with a specific hashtag at the topping-out ceremony. A contest connected with this increases the willingness to participate and, at the same time, ensures a social component.
Fence banners or the most entertaining privacy screen in the world? You are responsible for the design of your fence banners; But what is there against consciously pointing out, informing, and entertaining passers-by to the construction site? In this way, you can ideally combine offline and online advertising measures.
Banners in city centers or frequently visited locations need nothing more than an original motif or lettering. This can simply be the sentence "We are Berlin", under which you group yourself into a photo. There are also funny placeholders for people, who are then referred to by various names such as "princess" or "hero of work". Think about what is currently up to date with your target group. And don't forget the company logo. It should be placed so that it is visible in the photo and, if possible, not covered by the selfie posers.
Exceptionally unusual: advertising media with additional benefits
Some printed products contain a lot more than you can see at first glance. With a little misuse and imagination for secondary use, customers are offered additional advertising benefits. There's more to stickers, coasters, and door hangers than you might think at first glance. Even business cards can exchange contact more. Great variants such as multiloft and letterpress business cards also make a kind invitation and entry cards are ideal "save-the-date" cards, gift tags, or accompanying cards for a taste.
Fancy advertising with stickers
The self-adhesive advertising media are viral – provided the motif is right. Decorate stickers with fresh designs and funny sayings, often clearly visible, folders, booklets, and bags. Stickers with funny sayings and reference to the product make an excellent addition to mailings. But that's not all:
Collect and stick
Stickers are an excellent collector's item, as the Panini booklets have proven for decades. There doesn't have to be an album for it, but it should be an incentive to collect. Different motifs are conceivable that together form an image, or words that can be combined into a saying. Of course, self-adhesive loyalty points are also possible. Since these are already available in umpteen versions, an original design would be beautiful, for example, an image in which the individual stickers have to be fitted.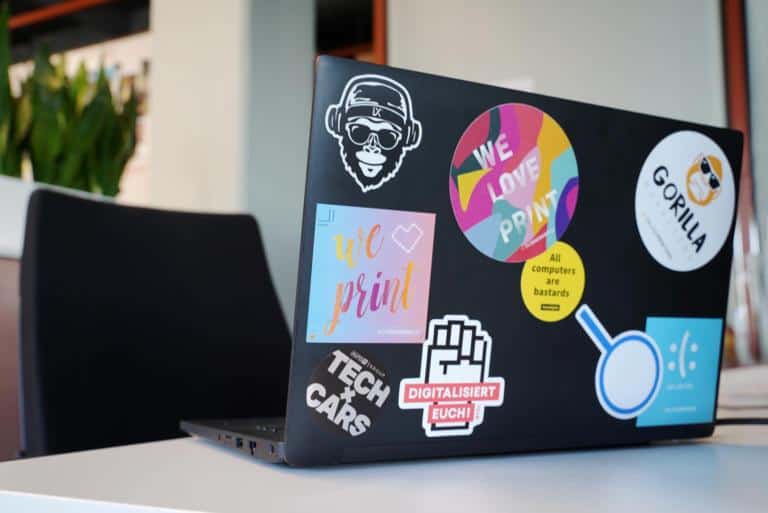 A new trend? Laptops with funny stickers can always be found in many advertising agencies and start-ups.
Even more creative advertising ideas with stickers
In the appropriate format, a sticker can also be sent as a postcard, which means mutual upgrading. The label has an impressive size; the letter becomes more valuable due to its additional benefits. It also looks great as an invitation or admission ticket. A self-adhesive admission ticket is both useful and practical. It sticks to the lapel by itself and ideally still looks good. You can achieve a more extended stay on a briefcase or bag if you make a kind of discount voucher from the sticker, counted towards the admission price each time.
Since everyone likes to win something, stickers that also act as luckless are extremely popular. This can also be combined with a campaign in which the sticker lot has to be stuck on and photographed. Some radiostations have already done this to identify your listeners and delight them with a win.
End consumer-oriented
Address labels are also available in the B2C area. In addition to an order, the customer receives branded stickers with his address. He can stick them on letters or use them to label water bottles and other items in the office. Also practical: medical or physiotherapy practices can issue stickers to their patients as appointment slips. So the note is not somewhere where it is difficult to find, but always sticks where it should be: on the refrigerator door, on the notepad, in the wallet, or on the tablet box. For this purpose, the stickers should be printed on writable paper, for example, offset paper.
Window stickers attract a lot of attention if they are stuck on, preferably in the office. First, they should look good, and second, they should fit the product or company. For example, a tour operator could advertise with the image of a luxury resort, along with the saying: "This is how the view from your window could soon look".
Marketing ideas for beer coasters
The small cardboard coasters should not be missing in any pub, but sometimes they do well outside of the catering trade. So far, however, breweries or beverage manufacturers have mainly used their advertising potential. Many others miss something! Because beermats can also be used for advertising in other companies and industries – guaranteed to attract attention.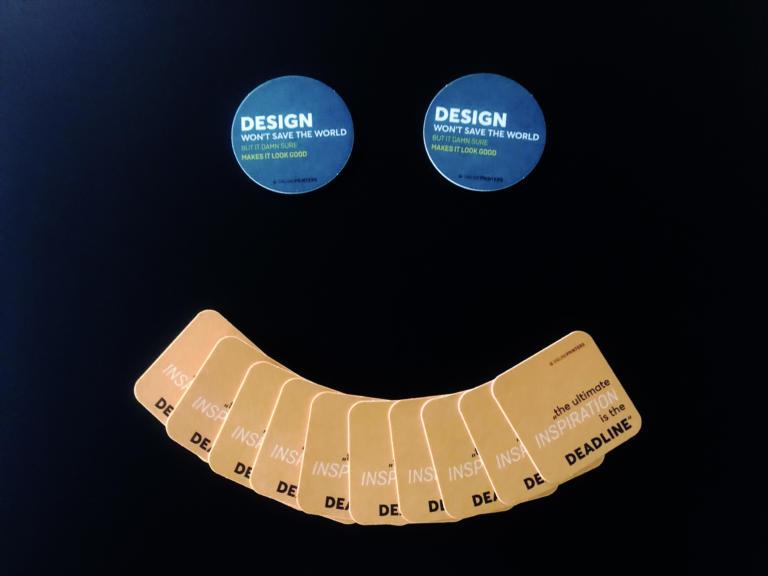 The small cardboard coasters not only look good in the catering trade – but beer mats with cool designs also tempt you to play or arouse the urge to collect.
For information, as a postcard, or for customer loyalty.
Thanks to their small size, the coasters are also suitable as flyers or to be taken along with a beverage crate. Since wine and non-alcoholic drinks can also be placed on the coasters, non-beer drinkers also become aware of the beverage manufacturer. The beer mat gets even more attention in correspondence when it is sent solo as a postcard. So it is particularly suitable as an invitation to social gatherings.
Beer mat remains a beer mat.
Of course, you can also make an impression at events with beer coasters. Who acts as host, be it at a trade fair or an event, can design beer coasters with the fair trade motto, a clear advertising message, or a funny saying, especially for this purpose. If a particularly original lid succeeds, the likelihood that guests will take it home with them increases. If coasters are used regularly for advertising, it is worth designing new designs more often to appeal to customers' collective drive. Numbered motifs, which, for example, only form a broad picture when put together, or various limited editions that are published at different times, attract even more attention.
Tip: How about individual beer coasters for autumn, Father's Day, International Women's Day, or a limited edition for the Oktoberfest? Use current occasions to attract attention with the beer mat designs. You can also score points for the next soccer World Cup or European Championship with matching beer coasters from all teams – give them away in a set together with a large poster to your customers. Printed on both sides, the coasters represent a country and your brand.
Win with beer coasters
Beer coasters can also be the focus of a competition or design competition. Simply have a few beer coasters printed with a number code or a motif that wins. Not every day, but that's why it's good to attract attention: a design competition with beermats. The winner's proposal will be awarded a prize and be included as a draft in an upcoming advertising campaign. Such a competition is also entertaining as an accompaniment to an event.
Beer coasters have a lot of potentials, whether as an unusual postcard format or to entertain your guests.
Tempting to play: coasters not only protect tables from unsightly watermarks, they can also be used for entertainment. The coasters can increase the gaming factor of an event: With appropriate designs, you can use them to win four, play memory, or start a competition to build the tallest / fastest beer coaster house.
Creative advertising ideas for door hangers
Classically, these signs hang on the hotel room doors. The red side says "Please do not disturb!", The green "Please clean up the room". This is useful, but individual hotels or chains stand out from the crowd if they become a little more creative here: pictograms, pictures or sayings bring variety and make the guests smile.
Even in his capacity as a door hanger, he doesn't have to be limited to the hotel and restaurant industry. As a giveaway for business partners, for example, sayings like "Please do not disturb!" Boss has to think". If there is a lot of public traffic, the trailers also do well in their own company. Visitors will then see signs such as "This is where the XY team is working on new solutions".
Even more options
The tags, which can be printed on both sides, can also be converted into a flyer for a mailing and sent as an info post or invitation to customers and interested parties—a nice reference to the actual use of the sign. A sentence starts like "So that you can finally be undisturbed …" is enough. The signs also make cute bookmarks: unusually large, but functional. When the hour of leisure finally comes, the flag can be hung on the doorknob for its original purpose to browse undisturbed.
If the customer receives a fine red wine as a gift, the gift gets the right whistle with a funny bottle tag. Here too, as with bookmarks, the actual purpose can be incorporated as a door sign. For example, with "Do not disturb, taste buds to unfold! I enjoy the XY Bordeaux."
Be creative: less elegant, but sometimes very helpful: the back scraper. Yes, a sturdy door hanger (300 to 400 g / m² thick paper) can also be used. Anyone who often sits alone in the office for a long time knows about the beneficial effects.
Unusual advertising with table stands
The cardboard displays offer advertising at eye level: on the counter, on the shelf, at the table. They are used particularly frequently in the catering trade, but also prove themselves in shops and have potential as creative advertising ideas. But there is more:
Original as a card or packaging
The displays can be included in a mailing as a kind of pop-up card. When opening, you motivate with funny office sayings or crisp motifs. Prism, as well as square and hexagonal stands, are particularly suitable as packaging for T-shirts or some other malleable giveaway. So that the case gets its value, it should be as original as possible and complement the gift.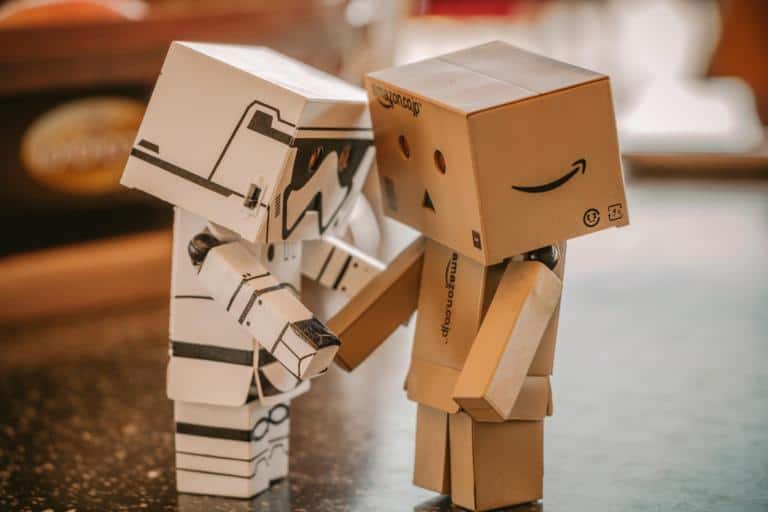 Use table displays differently: a printed T-shirt, a pop-up invitation card or funny packaging, a printed T-shirt
Versatile – with a few simple steps
At events with fixed seating, smaller displays are eye-catching place cards, which attractively tempt you to take them with you, and may also offer an additional benefit: In summer, which is increasingly coming up with hotter days, a table display is used as a fan. To do this, depending on the type of display, it must either be folded up or unfolded. Point out this practical aspect with brief instructions. Or how about a second use as a flag at a sporting event? Simply convert the table displays from the champagne reception and cheer on your favorite team.
Wherever children spend a long time or are waiting for adults, be it in a restaurant, doctor's office, or a shop, the table display can become a craft sheet. With areas for coloring, a work of art is created that the little ones – discreetly branded – are happy to take home with them.
New life for underestimated giveaways
At trade fairs, they are coveted objects by B2C and B2B customers who love to collect. Despite the mass of giveaways from the competition, well-made giveaways are useful. The following promotional items could also be classified in the category "simple, often underestimated but effective":
Sticky notes
Notebooks
Glasses wipes
Mini display cleaner
bottle opener
Lanyards
Everyone can use sticky notes, so they are a very welcome giveaway. Blocks or booklets with self-adhesive markers offer plenty of space for a funny self-presentation and are often placed on the desk. It is similar to notebooks – they always attract attention in the field of vision. A practical elastic band closure stimulates the play instinct because it is so easy to snap. If you want to take advantage of this, organize a small competition to shoot gummy bears or the like at the event. The creative advertising idea is so quick!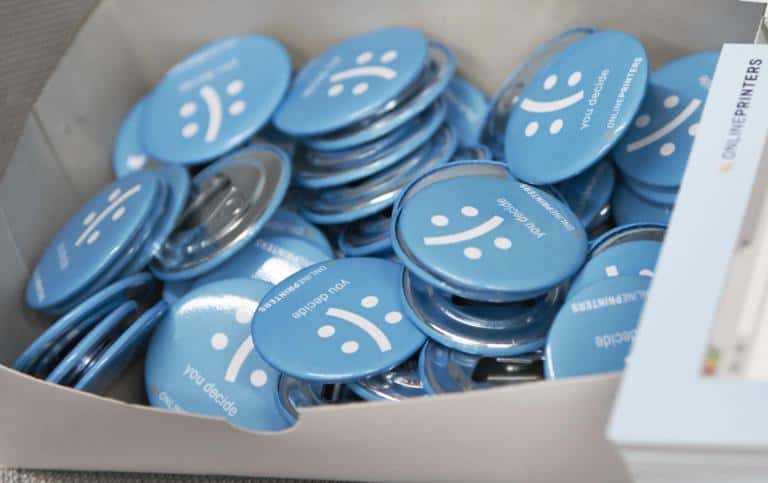 You decide which promotional items will have your stamp or logo printed on them. It is exceptional to stand out from the crowd. Your brand should always be visible
Clear vision is not only popular with people who wear glasses: branded glasses wipes are a useful accessory and can also be used for sunglasses and all displays. For mobile phones, in turn, there are special mini-display cleaners that can simply be stuck to the back of the smartphone. So you don't get lost and are always at hand. This also applies to bottle openers that are used as key rings or bottle opener buttons. With a funny saying and magnets, they "stick" to the fridge and keep important notes.