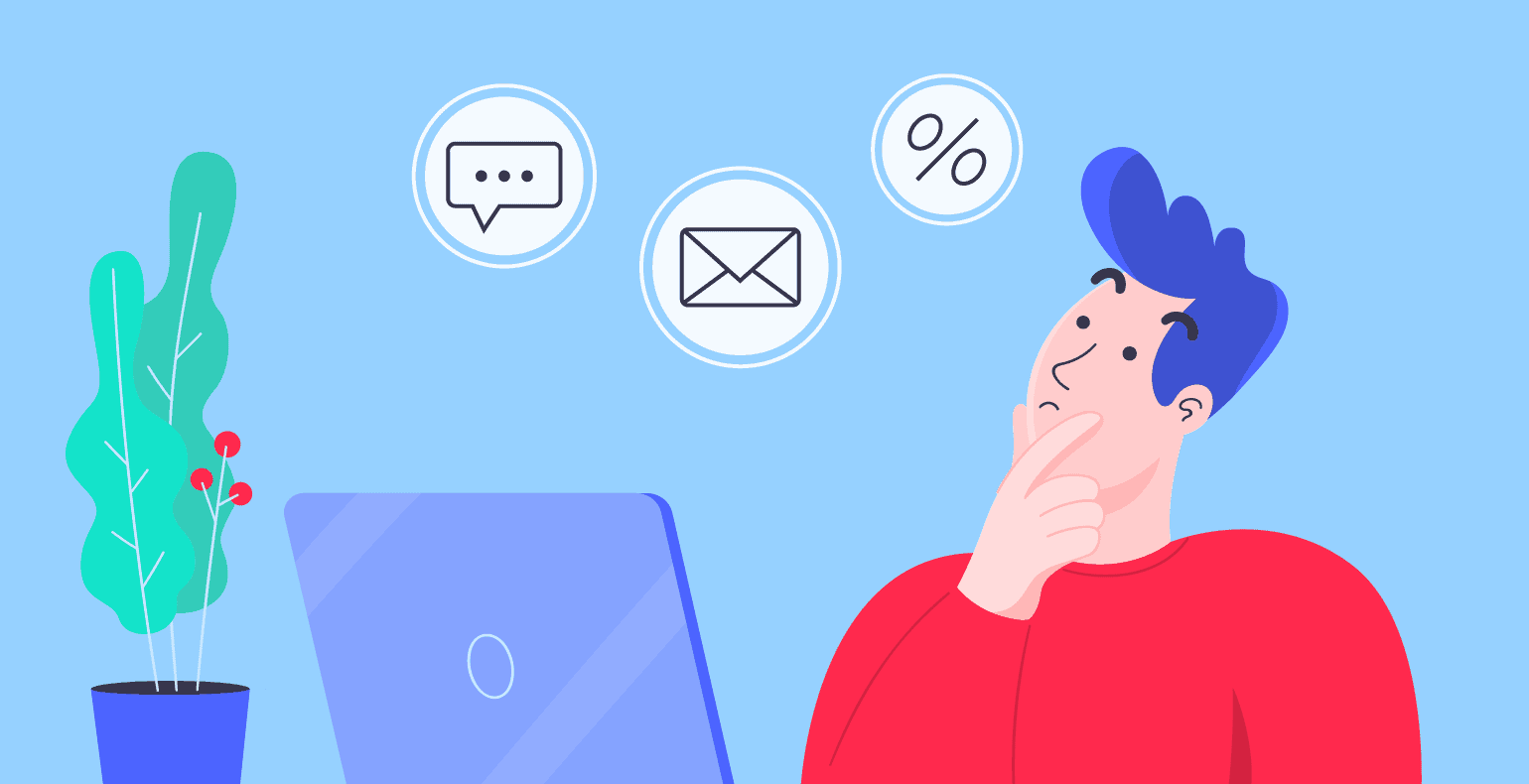 Consumers like to talk about their experiences with companies – and this raises the question of what you can do to ensure that your company scores positively in these conversations.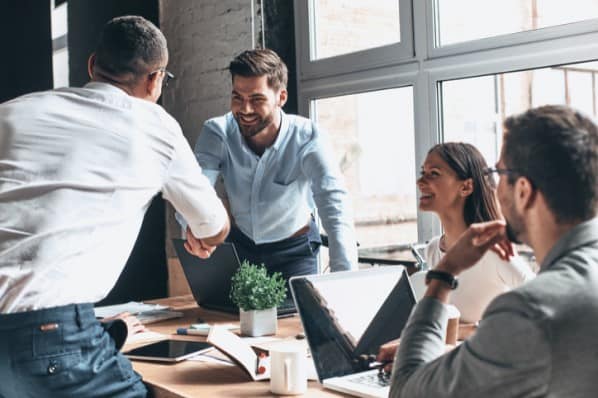 When consumers face a buying decision, 83% of them rely on the opinion of family and friends. In this light, it doesn't seem particularly smart to rely solely on marketing activities to attract interested parties.
It is essential to use the proven effect of word of mouth for yourself. Therefore, many companies use customer referral programs to encourage more customers to recommend their brands, which in turn leads to more qualified potential customers. Because they naturally trust people, they already know more than they would ever imagine your ads. This is an inexpensive way of acquiring customers for your company.
1. Use LinkedIn
With a little preparation, you are more likely to get recommendations than if you simply ask for it.
When you approach a customer, you should already have a name or company that you want to contact in mind. So your customers don't have to worry about it. Practical help is the extended search for people from LinkedIn. This makes it easy to find second-degree contacts that your customers can introduce to you.
To do this, click on the search bar at the top of the page and select "People" from the dropdown menu. Now you can filter your search for second-degree contacts or additional information such as industry, job title, keywords and location. This gives you a list of potential referral opportunities from which you can select suitable candidates and suggest them to your customers.
2. Look for opportunities for the positive feedback
The best recommendations come from situations where customers have seen the value you can offer them.
You probably wouldn't ask your boss for a raise if you didn't meet your monthly targets. For the same reason, it is not advisable (or effective) to ask a customer for a recommendation after disappointing their expectations.
You have the best chance of success if you keep your customers up to date with the results they achieve with your products or services. Satisfied customers are happy to recommend your brand. It starts with a successful onboarding process that gives customers a clear idea of ​​what they can expect at what time and what is required for it.
Then try to combine the request for a recommendation with positive customer experiences.
If you have just been able to tell your customer that your products or services will help them generate higher monthly earnings – ask them directly to recommend your company.
What if you couldn't reach all the key figures that you had jointly defined for the quarter? Then wait with your request for a better time.
3. Provide a template
Don't forget that your customers are probably busy (that's why they work with you, right?).
So instead of making your request for a recommendation and hoping that your customers will eventually find time, be proactive and do some of the work for them.
You can get the ball rolling with an email template like the following example:
[Addressee],
I may have mentioned that I've been working with [your name] for a few months. We had talked about some of the issues we shared with [your name] before, and it occurred to me that I should introduce you two to each other. So …
[Addressee], that is [your name with the URL of your LinkedIn profile].
[Your name], that is [addressee, with the URL of a LinkedIn profile].
I'll leave the rest to you.
See you soon.
If your customer is not convinced of the idea, do not push them further.
4. Respond to positive feedback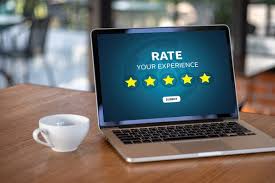 In order for you to get more recommendations, you have to prove to be recommended.
To ensure that you really meet the requirements and expectations of your existing customers (better: surpass them), you should absolutely get feedback and react to it regularly.
SurveyMonkey is software for online surveys. It allows you to easily create and distribute customer satisfaction surveys – so you always know what you are doing well and where there is room for improvement.
Before starting a survey, think carefully about how and where you want to position it. After all, you want to get honest and accurate answers. So write useful questions for the survey and choose the right survey type that fits your needs.
5. Spread your content and resources
According to the Google study on the "Zero Moment of Truth", consumers deal with an average of ten content elements before making a purchase decision. This means that most of your customers used many of the resources that you put together so painstakingly before they become your customers.
This shows how important it is to strategically disseminate this content so that it can attract qualified prospects. And since your potential customers are already using your offered content, you can use a simple link such as "Share with a friend" in the automated emails about your offers or on your thank-you pages to ensure that your content is disseminated among potential customers.
By making it as easy as possible for your customers to pass on their resources to their qualified contacts, even before the deal is closed, you are always one step ahead.
6. Offer potential advocates different options
If you encounter resistance when asking for customer recommendations, first distance yourself and allow your customers time. It is not so important for you to know the reason for the rejection, and you should respect the "no".
After a while, however, you could approach customers with another proposal to gain them as advocates without them specifically recommending your brand to anyone. Instead, you could write a review, make yourself available for a case study, or write a testimonial.
This means less effort for customers but can still help your company generate more potential leads. And a respectful relationship with customers is not jeopardized. Ask them what they would easily share and try to put their positive feedback on your website or social media.
7. Set up a customer loyalty program
It will probably be your most loyal customers who recommend your company most often and most likely. By setting up a program that rewards you for your loyalty and recommendations, you can show your gratitude and appreciation to exactly these customers.
Such a system can be point-based, but can also simply consist of free premium membership. No matter how you design the program in detail, make sure that your customers feel valued. You will then be more inclined to support you.
8. Consider your customers' values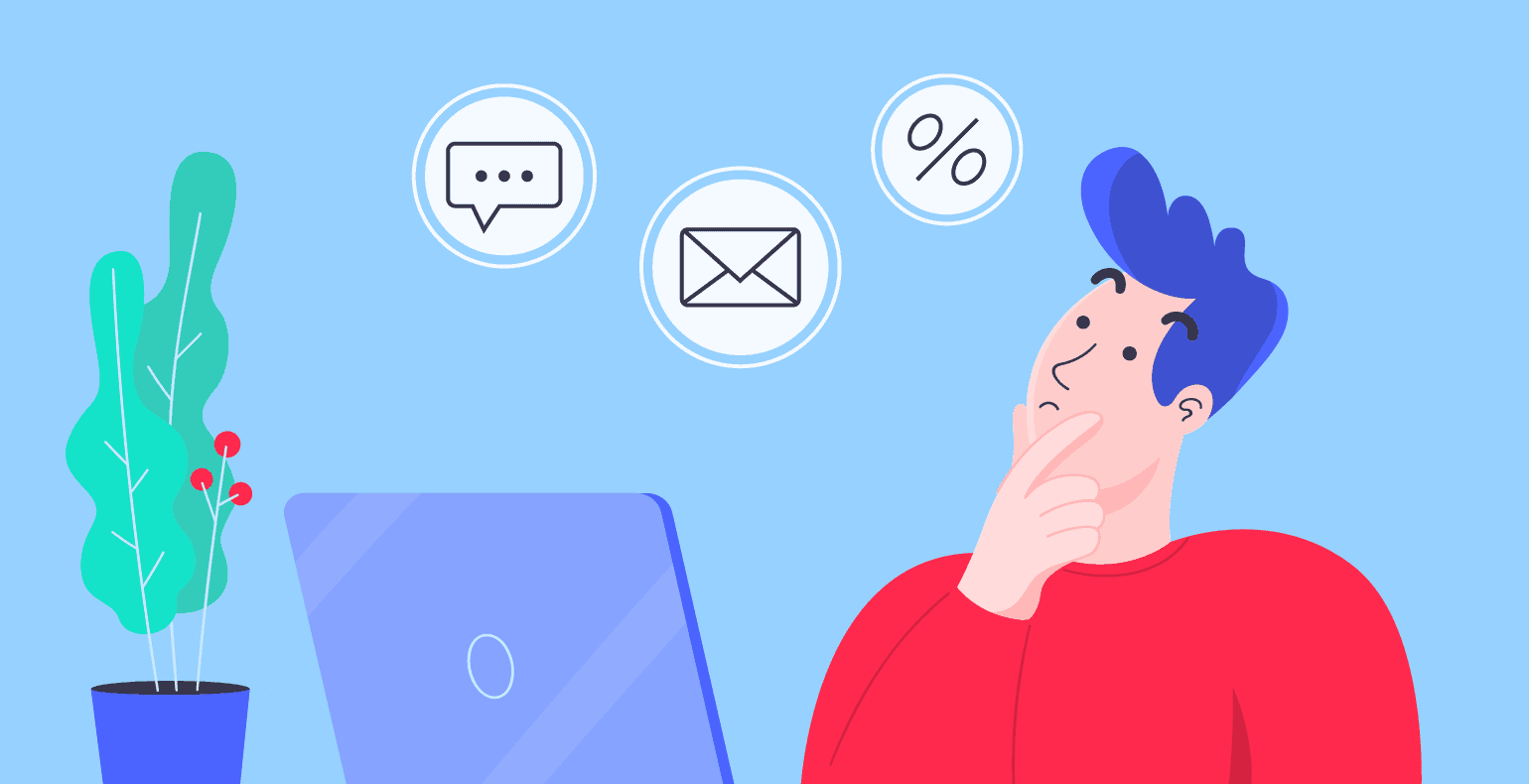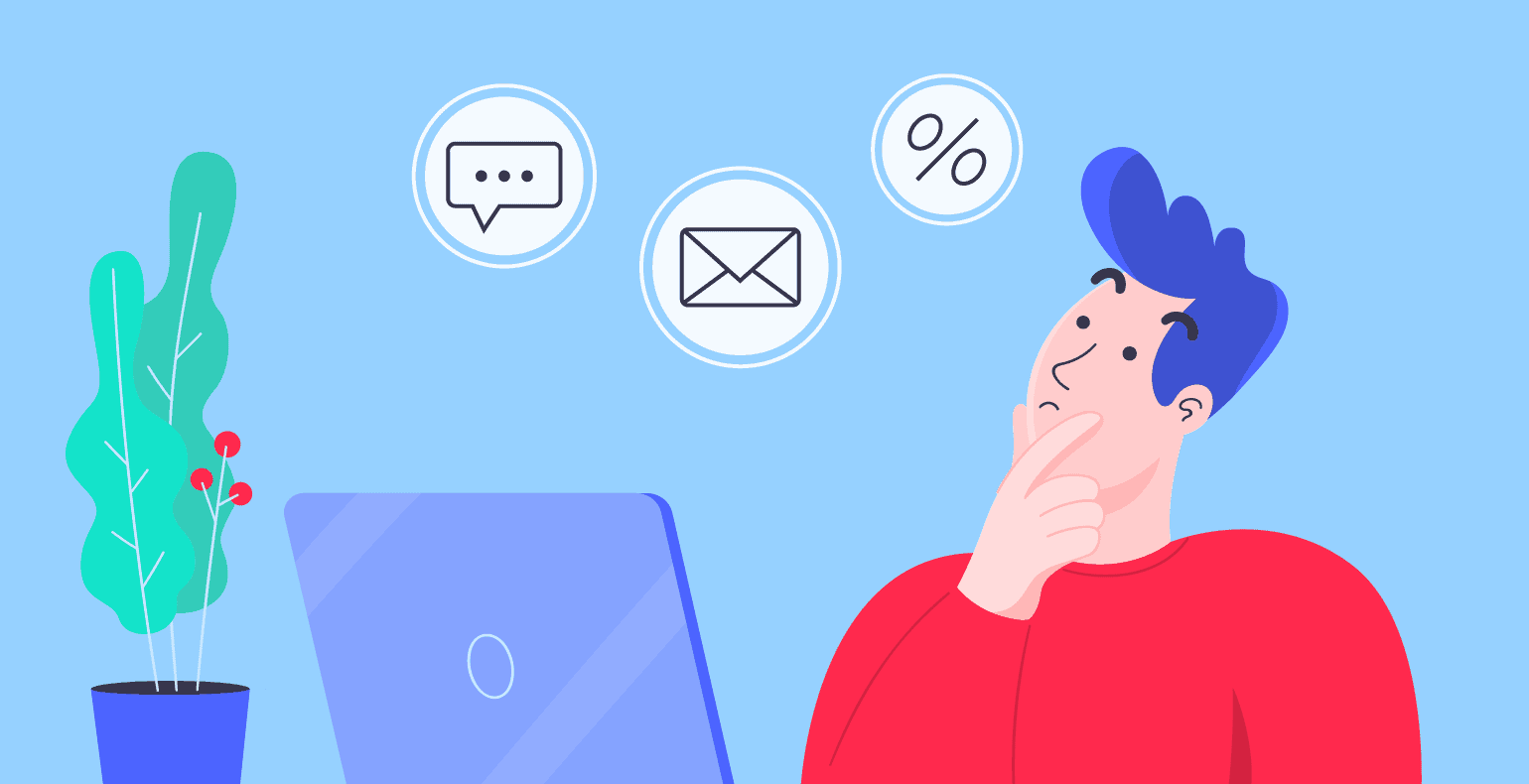 Before you ask them for a recommendation, find out what is important to your customers. Then you can adapt your incentive or thank you accordingly and convey to the customers what positive effects their recommendation could have.
An example: Your customers use your product for charity projects or are involved in private or professional work as an advocate for a good cause. In that case, you could offer a donation on behalf of customers as a thank you for a recommendation. Small gestures like this show your customers that you have more than just a business relationship – a partnership.
9. Exceed expectations
Word of mouth is the most effective way to get recommendations for your business. In essence, however, it only works with loyal customers, and you have to earn them.
For your customers (or potential customers) to rave about your service and like to talk about it, you have to inspire them.
Pull a leg out for your customers. Not only by sharing their goals with them, but also by sharing their content on social media, quoting them on your blog, and proving to be an essential resource for you. If you succeed, your customers will automatically spread their positive opinions about your brand.
10. Set up a customer referral program
An official customer referral program is a great way for businesses to be proactive in generating recommendations. Such a program also shows that you are convinced of your products and services as well as of your team, and this will not remain hidden from your customers.
Also, such a program provides a clear structure for recommendations, which removes obstacles for customers and thus encourages them to recommend your company to their networks.
11. Recommend other companies
Conversely, if you ask your customers to recommend your company, they may expect the same from you. By offering to recommend other companies to your customers, you create an equivalent exchange.
But be careful: if you pass your customers on to other companies, your reputation and good relationships are at stake. So you need to be sure that you only recommend companies that you can be sure that they will deliver what they promise.
12. Offer incentives
Hardly anyone likes to work without getting something in return.
If your customers go to the trouble of finding suitable contacts for a recommendation in their networks, you should reward them for it.
Your customers deserve a thank you for helping you connect with qualified leads. For example, it could be a voucher for Starbucks or Amazon, a free subscription for a month, or just plain cash.
One way to create such incentives is through formal referral agreements. These can be a good source of new leads for your company as they create a system that rewards influential customers.
Referral agreements
What is a referral agreement?
A referral agreement is a contract between a company and a third party that the company agrees to reward the third party for successfully recruiting new leads. Both sides are suitable on terms that are acceptable to them and officially sign the agreement. This is an ongoing relationship from which both the company and the third party can benefit.
What should be included in a referral agreement?
When you set up a referral agreement, you should include the following elements in your template:
A heading that contains the name of your company and the respective third party and the date of the agreement. The usual legal formalities.
A description of the relationship between the parties involved, with the company as the owner of the capital and the third party as an external "service provider".
The definition and requirements for the mediated contacts. Do you have to become a customer, or does the agreement already apply to the status as a lead? Recommendations do not necessarily have to lead to new customers, so it is important to note when the agreement comes into effect.
A description of how the external party is remunerated. This can be about a fixed amount per lead, or the quality of a lead can determine it. In some cases, the reward is only paid when the leads become customers.
Conditions for the premium payment, such as whether there is a certain period in which the payment must be made. If mediated leads must first become customers before the premium is paid, it is important to note the period in which the conversion to the customer must take place. If brokered leads become customers within this period, the agreement applies, and a premium is paid.
Does the agreement apply to repeated conversions if a previously referred customer buys from the company again? If you pay premiums in such cases, you may be able to motivate your partners to mediate leads of higher quality.
Whether the agreement is exclusive or not. If you don't want your customers to have similar agreements with other companies, you should record that.
A confidentiality or confidentiality clause. This can prevent the parties involved from disclosing confidential information while the agreement is valid. This can also act as protection for intellectual property that may be compromised under such agreements.
When should a referral agreement be used?
An Amazon coupon as a reward for finding new leads is probably not a sufficient basis for a referral agreement. This should be reserved for large customers or accounts and cases in which the parties involved significant exchange amounts of money. Then an official agreement creates collateral and ensures that the relationship is mutually beneficial.