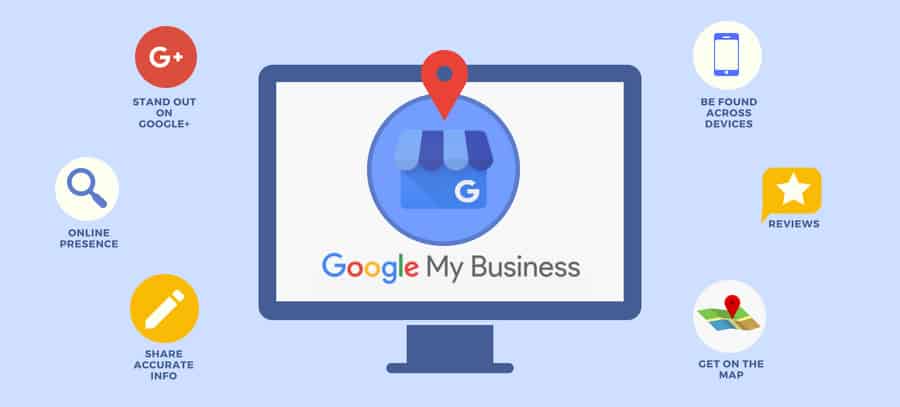 Customers' buying decisions are influenced by many factors.
We all know that: we ask friends and acquaintances whether we should buy something or not. Maybe they have a recommendation – or a warning. And of course, we thoroughly research the various options on the Internet.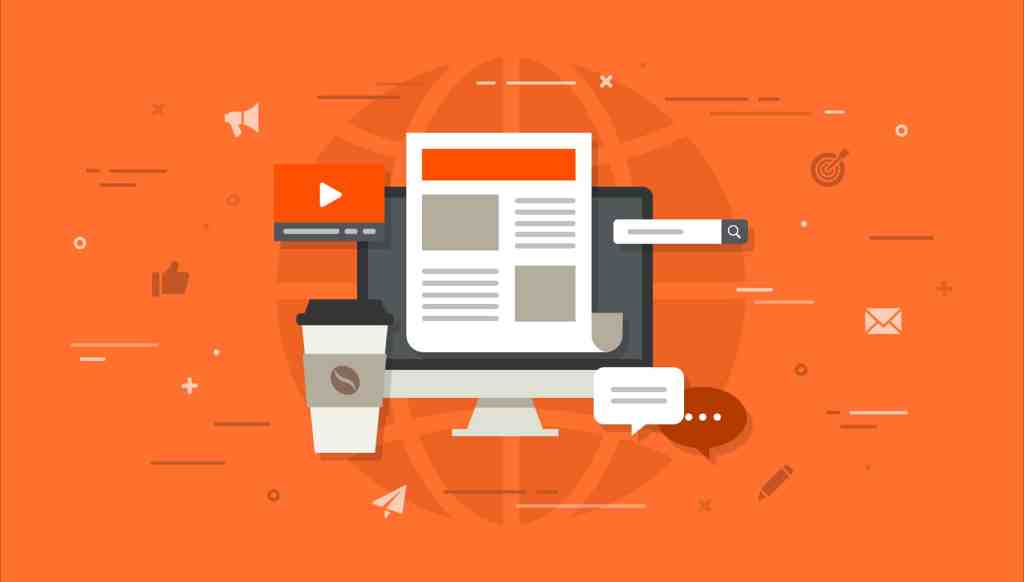 Online shopping is quick and so smooth that contact with sales staff is no longer necessary. The Internet practically takes on the role of the sales staff. And that has a significant impact on whether a customer buys from you or not.
Your company's most effective marketers and salespeople aren't necessarily employees of your company – they're your existing customers.
Customers have less and less trust in companies. HubSpot Research was able to show that customers trust recommendations from friends and family rather than the marketing and advertising campaigns of brands and companies. According to a study by BrightLocal, 85% of consumers believe online reviews as much as personal recommendations, if no one from the social environment has a tip at hand – making them the most trustworthy and credible "advertising" there is.
According to HubSpot Research, 60% of consumers rate customer reviews as "trustworthy" or "very trustworthy." So if a company manages to collect a lot of positive reviews, the chances are that customers will choose to buy from that company.
The BrightLocal study mentioned earlier also found that positive customer reviews gave 73% of consumers greater confidence in a company, and 57% of customers visit a company's website after reading positive reviews. For companies to not only survive in today's highly competitive market, which is primarily determined by online sales but also to grow, they need satisfied customers who disseminate positive reviews so that other consumers visit the company's website.
Fortunately, customers are usually more than happy to help: 68% of the 74% of customers who asked for feedback was willing to do so, according to BrightLocal. Don't be afraid to ask your customers a favor – you just have to ask them, and they'll most likely be happy to help.
So how do you get your customers to write the positive reviews that help you get more deals? How can you ensure that your customers are so satisfied that they also respond to the request for a review? In this article, you will learn which strategies you can use to get positive customer reviews.
1) Provide different review options
Make sure potential customers can learn about your business before they visit your website, no matter where they start researching online before making a purchase.
There are some third-party websites that consumers like to visit to learn about a company or product:
1. Yelp
BrightLocal found that consumers in the United States considered Yelp and Facebook to be the most trusted sources of customer reviews. But you should also register your company for target groups from other countries and always keep the entry up to date. For information on how to take over a business listing (or add your business if it's brand new), see Yelp for Owners.
Don't forget to check what feedback you get from this profile regularly. Responsive owners are highlighted by their average response time and response rate, and this can be an argument for readers to become customers with you.
2. Facebook
You should also use your company's Facebook page so that potential customers can find you and learn more about you without leaving their social network. This platform also rewards responsiveness, so it is best to have an employee responsible for keeping an eye on all incoming messages on the channels that you want to optimize for customer acquisition.
3. Google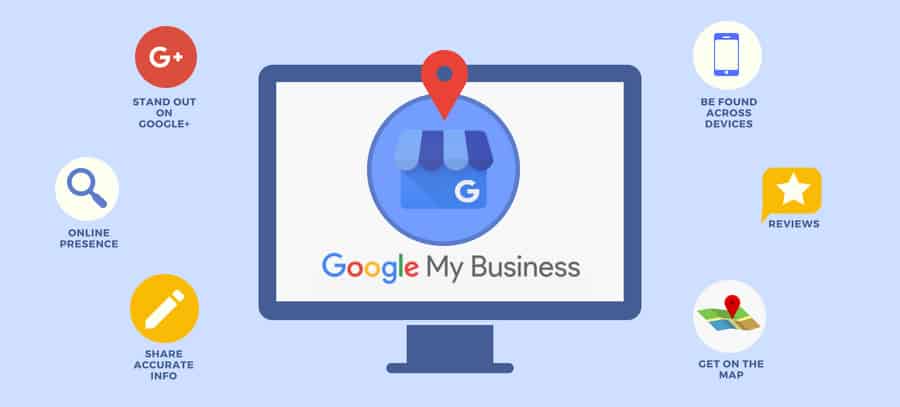 Also, use Google My Business to register your company in the world's largest search engine. This is how potential customers can find you when they search for information on Google or use Google Maps. (This is particularly important for companies that are not only active on the Internet but have "real" branches and therefore want to attract walk-in customers.) Reviews are also written on Google.
4. Amazon
If you are an Amazon seller, you should, of course, also claim and adapt your Amazon page. 
Amazon displays a variety of search results for different searches. Make sure that your Amazon page conveys the history of your company correctly, as you can see it on your website. If a buyer finds your brand through an Amazon search, your page should include product details, testimonials, and reviews.
5. Yellow pages
In the "Yellow Pages," many will think of the useful old direct mail items and a tome made of wafer-thin recycled paper, depending on where they live. But far from it, the yellow pages are also available as a digital business directory across World.
Companies can set up a start entry there free of charge, which receives an increased ranking in the hit list with their branch in your location for three months. After three months, this "starter bonus" is reduced (it can be extended against payment), but the entry remains.
If there are rating websites specific to your industry, you should also use them. Examples are TripAdvisor for travel and hotels, G2 Crowd, GetApp and Capterra in the software industry or gastronomy for restaurants. Make sure that your contact information, a link to your website, business hours, and offers can also be found on these more specific websites.
2. Optimize content
Satisfied – or dissatisfied – customers can write reviews on third-party websites without being asked.
It should also be easy for customers to leave reviews when they visit your site.
Optimize your website, blog articles, online profiles, and emails so that customers can quickly and easily find a way to write a review:
Set up widgets to direct visitors to your Yelp, Facebook, and Amazon sites to read and write reviews.
Optimize your website for mobile devices  – this is important for visitors who come to your website while they are active on their smartphone in social networks or searching the Internet.
When emailing customers for a review, be brief.
3. Create incentives
Time is valuable. Not just yours, but also that of your customers. Therefore, you should give them a reason for a review.
Even if a lot of customers would probably write you a review without receiving anything in return … it won't hurt if you offer them an incentive. This can be a discount code or a voucher code, participation in a competition with even better prices, or gift cards for coffee, online shopping, or even plain cash.
4. Ask at the right moment
You get the best reviews if you ask customers at the appropriate point in their purchase process.
It depends on the right time: if you ask at the wrong moment, a customer may write a negative review, which may read hundreds of potential customers who are considering whether or not to buy from you.
Ask your customers for a review if they just had a positive experience with your brand, for example:
after experiencing or reporting success with your product or service
when you buy or order something again
after tagging your brand in a social media post
if they are visiting your website (again) and find out about other products or services
if they have recommended your company to other customers through a referral program
These are just a few examples of situations that can give you information about your customers' satisfaction. And in such moments, customers would most likely write a positive review.
In this Etsy example, customers are asked a month after they buy something there if they want to leave a review. In this case, it was gifted for a hen party, and there was enough time in a month to find out if the product was a success.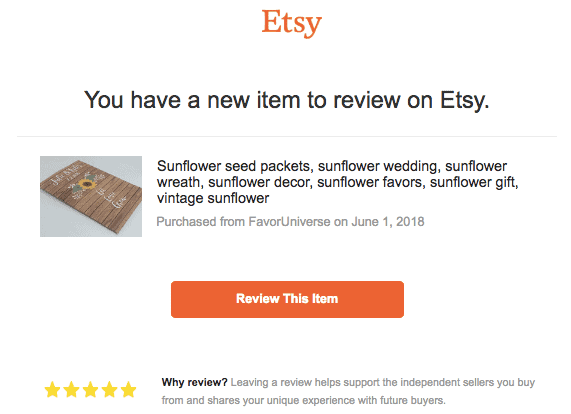 However, this period would be too long for other products or services. The Lyft taxi app usually sends a request to rate the experience immediately after the end of a journey. And the language learning app Duolingo asks for a rating in the app store after users have completed a lesson or reached a milestone.
5. To meet the customers
Don't email your customers asking them to write a positive review on Yelp.
Your request should show customers the exact way to the platform they should choose for a review. So if you ask for a customer review in an email, add a link that will take customers directly to where they can post that review. If you would like reviews for your Facebook page, you could send the request via Messenger. If it is unavoidable to ask for a review via another platform, integrate the desired platform as well as possible: Link to your Yelp page in your email signature or write to customers who have something on your Amazon site bought a follow-up email.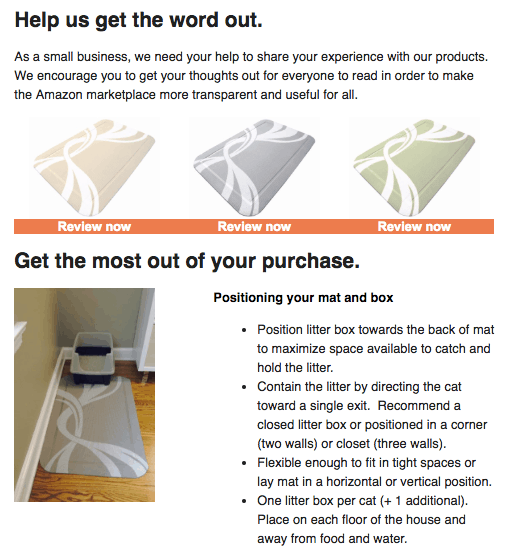 This request for a review comes from a seller on Amazon – along with a few tips on how to get the most out of the recently purchased product:
6. Get started with open questions
Don't fall straight into the house and ask for a customer review.
Better start a conversation. The best way to do this is with an open question.
"How satisfied are you with the product?" Or "Would you like to order the product again?" Or "How did you find contact with customer service?" – with such questions, you get the conversation going and can better assess how satisfied the customers are before you ask them for a review.
And that has two advantages:
You get helpful feedback from your customers.
You don't accidentally ask for a review before you learn that customers have had a negative experience with your company.
With open questions, you collect customer feedback and can also make sure that customers are satisfied before prompting them to write a review. Of course, negative reviews cannot be completely avoided. However, if there are customers that you need to help with a problem first, focus on that before asking for an evaluation of your business.
7. Answer all reviews – even the negative ones
Mistakes can happen to anyone, and sometimes they cause customers to leave a devastating one-star rating on your website, on Facebook, or Yelp.
Take the time to think carefully about such an assessment. Do not be defensive, but try to find a solution. If you work in customer service, this is the right way – your company can benefit in the long term.
The Harvard Business Review found that companies that respond negatively to reviews online actually get better reviews overall. Not only is human being wrong, so are your customers. Sensitive, empathetic customer service hits a nerve with customers and leads to a slight increase in overall ratings – and especially positive ones.
8. Share existing positive customer reviews
When you get the first positive reviews from your customers, use the momentum, and share this feedback so that other customers may do the same.
On Google, Yelp, TripAdvisor, Glassdoor, and many other review sites, owners (and website visitors) can rate reviews as helpful. Well-rated reviews are shown higher up on the website and are therefore read by more visitors. Therefore, you should regularly rate positive reviews as helpful so that the best is always displayed on your company's page.
You can also share positive reviews on your brand's social media channels to reach your target audience. Or share positive Facebook reviews in a post on your page or positive design reviews as quotes for Instagram for your followers.
Social proof is an effective marketing tactic – when customers see other people like you share reviews; they are more likely to do the same. So not only should you ask for new customer reviews, but you should also ensure that the positive reviews you receive are disseminated through the different channels of your brand.
9. Give customers a positive review
If you want to get customers to write a review, go ahead and write a review about the customers.
Depending on the industry or product, this is not always possible, but in many cases, you can motivate customers to return the favor.
If your product or service is suitable for evaluating customer profiles – as is the case with Uber and Airbnb, for example – leave a positive rating so that the customers do the same. Of course, you don't have to do this for uncomfortable customers, but if you want to get more reviews, it often helps to take the first step.
Another great option is to recommend your customers on LinkedIn. If you work in customer support and deal with certain customers over a long period, you can give a recommendation or support on LinkedIn. Both are extremely helpful for your branding and could lead you to reciprocate and leave a positive review for your company. And if customers thank you for the recommendation, you can politely ask them to write a review on another platform.
Customer: Thank you for recommending me on LinkedIn! I appreciate that.
Account manager: You're welcome! I have enjoyed working with you over the past few months, and I just wanted others to know what your ace in web design is. I hope you enjoyed working with me, too – and if so, I'd be happy to review our product on G2 Crowd.
This strategy is particularly recommended if you have built a real relationship with a customer over a long period. If a practically unknown person arbitrarily recommends customers on LinkedIn, this can easily seem scary and will not result in these customers making recommendations on their part.
10. Ask customers personally
If you work as a Customer Success Manager or hold a leading position in customer care and were able to establish a close relationship with your customers, you can ask your customers to write a review in a personal conversation.
A good opportunity, for example, is when you go out to dinner with a customer or invite him to an event at your company. Have a casual chat and add a question to ask if your product or service has worked. (Ideally, you already know from your regular conversations whether the customers are successful or not – and then ask those who you know have achieved their goals.)
If your customers are satisfied, tell them that their opinion and loyalty is important to them. And then ask if a positive review would help you reach potential new customers. Take another look at the beginning of this article. Most customers like to write a review – you just have to ask them.
11. Organize an event
User conferences or industry events that add real value to your customers in addition to the products or services you sell are a great opportunity to personally ask for reviews (as described in the strategy above). With such an event, you create conditions under which customers are happy to write a positive review.
Help your customers to an inspiring and helpful experience, in which they can make contacts, get to know new products first, use discounts, and meet their contacts in your company personally. Your customers will be in a positive mood, and you will most likely get more reviews. You could even incorporate customer reviews into your post-event feedback process: After your customers take part in a survey to evaluate the event, ask them if they want to share a few highlights of the event on a public rating website.