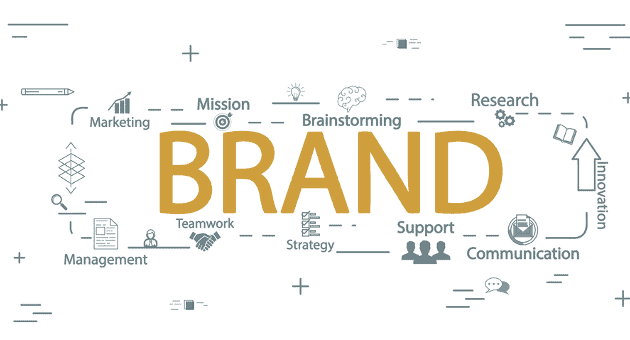 The current coronavirus crisis is also permanently changing e-commerce: shops are closed, people have to spend a lot of time at home and are increasingly using the Internet.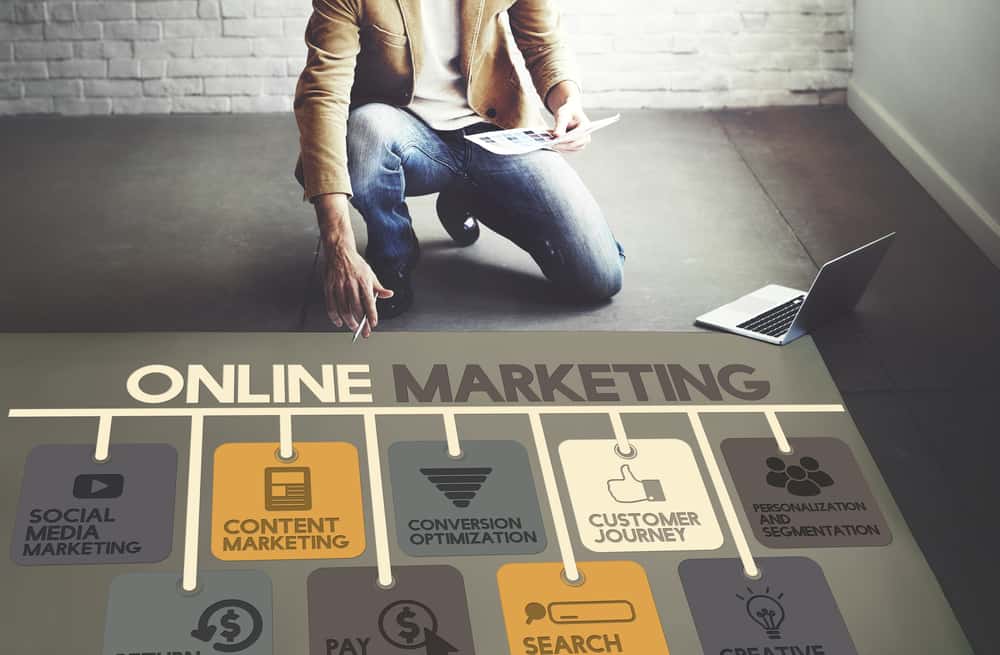 Why is a Louis Vuitton handbag traded for over $ 1,000, while Dorothy Perkins handbags are usually sold for less than $ 30? Differences in quality, design and material alone cannot explain this difference. The brand makes a difference. Anyone looking for a Louis Vuitton handbag is not looking for "handbag", but for "Louis Vuitton" – this is the desired scenario for all brands. Strong brands can achieve higher margins and avoid the fierce price war. But a strong brand needs to be built and maintained, which usually takes years and requires the use of online marketing.
Online marketing: performance control is not enough
There is a great temptation to optimize online marketing only according to performance indicators. Seductive is the campaign to control conversion numbers and the address of a loyal group of users with accurate tracking and retargeting. The long-term target, namely traffic, is often neglected. The result is that the sales funnel gets no replenishment and the number of users who are reached continuously decreases.
Pure performance control should, therefore, not be the sole component of an online marketing strategy. Simon Peel, Adidas' global media director, caused a stir in late 2019 when he decided that focusing Adidas' online budgets on performance campaigns was a mistake and that more brand marketing would be used in the future.
How brand marketing improves awareness and image
Two factors are essential on the way to a strong brand: awareness and image. Knowledge creates reach and traffic. The image is so important because people make their purchase decisions mostly out of trust and feeling. The more trust is placed in a brand; the fewer comparisons are made with alternative products. The communication of values ​​such as sustainability or emotions such as a thirst for adventure, health or fitness is transferred from the brand to all products.
In the era of COVID-19, when people spend more time online, companies can significantly increase their awareness of online advertising. The users have a lot of time at the moment and are more ready for less targeted online browsing. Many people who are not particularly digital-savvy can now also be reached online. New target groups and particular attention are now at the feet of providers.
Online marketing: staying power and consistency
The current crisis is different for each company. Some providers are overwhelmed with inquiries; others have a wallflower existence; others have delivery difficulties or have to pause. But one thing everyone should consider, regardless of whether they are growing at the moment or are at a standstill: there is a time after the crisis, and who is now concerned with awareness and image will be well-positioned later.
To build or strengthen a brand with the help of online marketing, it usually takes a long breath: continuity and many advertising contacts with the target group are essential. The values ​​associated with the company or the products offered must be constant and consistent across all contact points. This process is currently accelerating due to increased online use.
People are very diverse on the Internet. Your search and shop on platforms such as Amazon, Google, and use a variety of information services or apps as well as multiple browsers – from mobile to desktop. Ensure a uniform presentation across all channels and devices, suitable for the entire corporate design and corporate culture. The visual language must be consistent across all formats and appear in the right surroundings.
How online marketing contributes to branding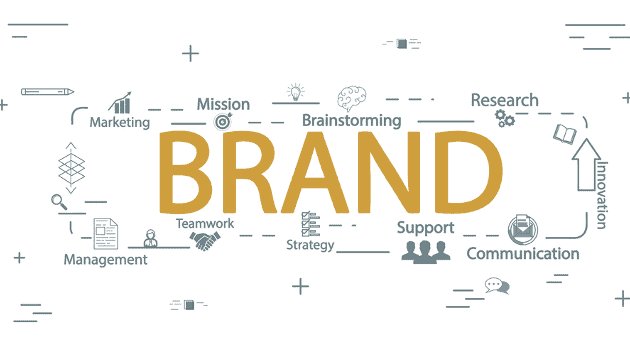 Programmatic Display: Programmatic display campaigns are the first choice for digital branding for many companies. With eye-catching advertising media in different banner formats, the user can be reached repeatedly and very memorably during his trip on the Internet. Compliance with the corporate design makes it possible to recognize the brand across all ad formats and, above all, only a few internet users can avoid display ads. The controller can take environments, target groups and range targets into account.
Comprehensive display campaigns are for branding goals almost indispensable. This way, users with an installed adblocker are not reached, after all, nearly a quarter of German Internet users. Therefore, Programmatic Display shouldn't be the only element of your branding campaign.
Social media: The social media channels are also well suited for branding-oriented banner ads. Online advertising on Facebook is still a comparatively cheap advertising channel. It offers an excellent opportunity for target group selection, whereby the selection for branding goals should be as broad as possible. XING or LinkedIn are also suitable, but rather expensive channels.
Marketplaces: Those who are on the Internet today almost always move around in markets. Many consumers now use Amazon, but also Otto, Real or eBay. The branding opportunities that arise here are not still exhausted since the advertising companies focus primarily on optimizing their product data. Unfortunately, the marketplaces in the product data hardly offer any opportunity for a company to contribute its corporate design; even the company's fonts and colours are not adopted.
To present yourself as a brand, the Amazon Sponsored Brand ads, for example, where the brand logo is presented in a banner, are useful, in addition to two to three products. The Amazon Stores, in which the look and feel of a brand are mapped like a web shop, are even more advantageous for branding purposes. As soon as they have landed in the Amazon Store, users are immediately familiarized with several products from the brand world, and the competition remains outside.
Search engines: an Internet search is as important as the display and marketplaces. Google is still the first point of contact for many Internet users. Search Engine Advertising (SEA) is one of the oldest disciplines in online marketing. With the right mix of brand and non-brand ads, the brand is strengthened in the SEA.
Brand campaigns are necessary in order not to give the competition a chance for visibility and to not rely on organic results. Organic entries often do not appear in the visible area "above the fold" on smartphones. If the demand for your brand has increased, you will even benefit twice, since SEA brand campaigns are much cheaper than non-brand and at the same time convert more.
Non-brand campaigns for generic search terms are more expensive, but they are also necessary because they expand the target group. The high-quality fashion brand Luisa Cerano, for example, uses "designer clothes" as one of the non-brand keywords to reach new customers.
Online marketing: the balance between branding and performance
As mentioned at the beginning, the danger with online campaigns is to focus too much on short-term performance indicators. The result is a short-range and neglect of the potential of new customers. In the long term, sales growth is only possible with a continuous supply of interested parties. This means that both performance and brand campaigns are justified in online marketing; the right balance between the two makes the difference.
In the online environment, it is advisable to control the complex campaign structure by considering a cost-revenue ratio (KUR), which includes both the branding and performance budgets. This overall cure is usually higher than the pure performance cure because it also provides branding measures without directly attributable sales. In the long term, however, this mix ensures healthy growth with a more extensive customer base and higher resistance to short-term fluctuations or price competitions.
At the moment, the chances for sustainable branding and increasing the reach are excellent. The attention in all online channels is unusually great and utterly new user groups find access to the digital offers. Anyone who starts with good branding today benefits now sets a reasonable basis for the time after the crisis.