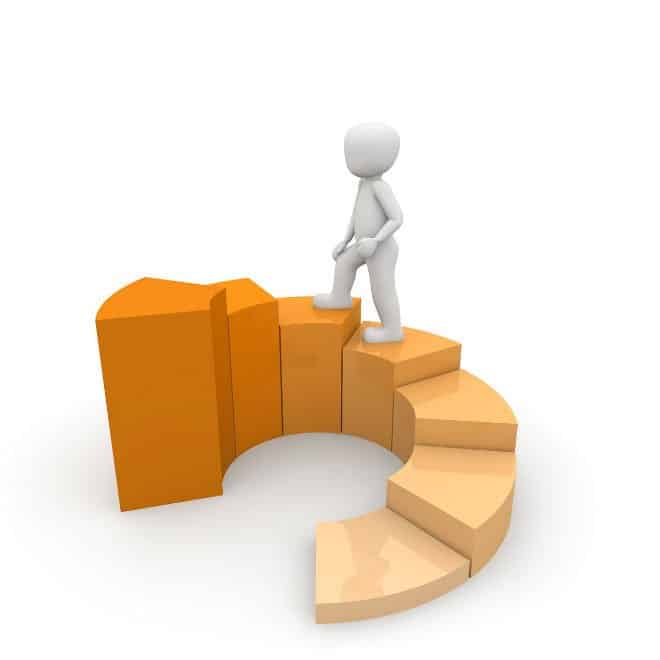 People only become your customers when they trust you. The better you can create this trust, the easier it will be to accept your offers. One way to gain the confidence of your potential customers is to present yourself well. I have a few tips for you.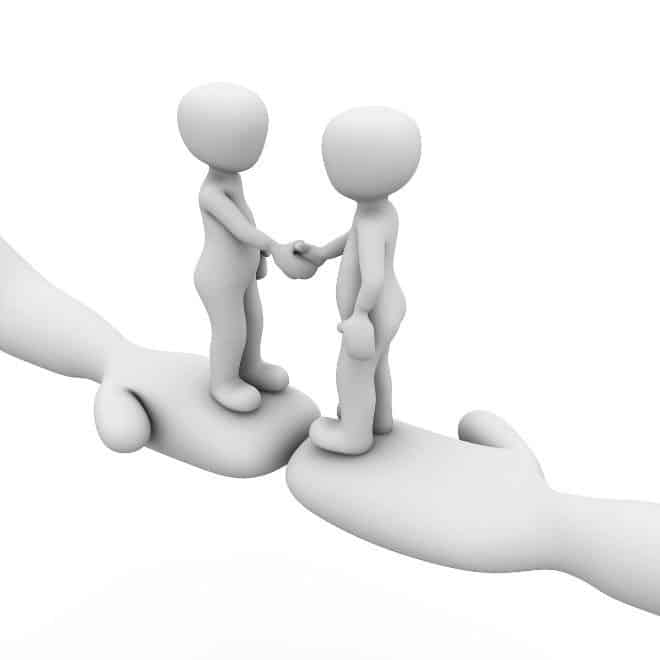 With self-expression, it is such a thing. Most of us have probably been raised to be humble. The mom never wanted us to present ourselves positively so that we don't appear arrogant and are left behind by potential friends. So we learned as children to be more cautious and never peddle with our abilities.
At the latest, when you enter professional life, you can curse your mom loudly for this parenting mistake, because here it is essential to be able to demonstrate your skills convincingly. Modesty is entirely out of place. This always applies, regardless of whether you are looking for a job or a client. Marketing in-house, also called self-marketing or personal branding, is one of the most critical success factors of the digital age.
The following tips have a strong focus on the independent freelancer but are generally useful for everyone else who earns a living from a favorable external perception.
Part # 1: The self-presentation on your website
If you were able to attract a visitor to your website, you have overcome the first hurdle. Congratulation. If you can offer him a new page, reasonable offers, or products and just as good "sales texts," you have passed another crucial hurdle.
But especially on the Internet with its anonymous structures, one thing is overlooked, again and again, the need of the reader or potential customer for, say, "confidence-building measures."
Because before your customer gives you order or buys a product, you first have to convince them that they are in the right hands with you. References are a good thing. They still leave you or your company in the background too much.
Therefore, make yourself understood as a provider and establish a basis of trust: list information, skills, experience reports, and background stories. Become understandable and transparent. The right place for this is the self-presentation, company presentation, "About me" page – as you want to call it.
What does the reader want to know?
First of all, a self-introduction is not a resume. The reader should not be interested in your high school diploma, your former university, and diploma or various past employers. Unless, for example, they are essential for your current job or you could score with the special status of your university.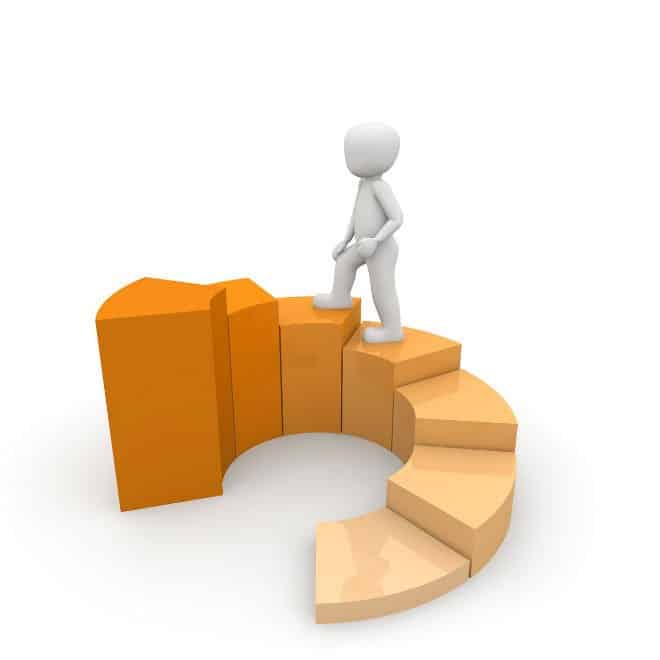 The reader wants to know:
What is a person or a company capable of? What is his (professional) experience? What skills does he have?
What kind of personality does man have? What values ​​does the company stand for? Are we on the same wavelength?
What attitude to his work shines through in the text? Which way of working is the company aiming for? Do I feel in good hands there?
The better you can answer the insecurities and questions of your readers here, the sooner they will give you the necessary trust and, if the chemistry is right, engage in contact.
What do I write in my self-introduction?
So what do you write in your self-image? The best thing is to help answer these three questions.
If you have previously dealt with your profile as a self-employed person or company, this should be easier for you. So you can fall back on a well-prepared collection of facts and characteristics. For example:
Skills and experience
What training or further education did I do?
What unique practical experience can I have?
What can I do professionally? What knowledge and experience do I have?
What unique method know-how do I perhaps have?
What makes me unique as a service provider?
Settings and values
What is important to me? What do I stand for? What do I want to be connected to?
What attitudes, beliefs, and values ​​determine my nature?
Preferences and interests
What things or topics are close to my heart?
What hobbies or special interests do I have?
Remember, the reader wants to know if you're the right person for him. Therefore, collect specific things that can make it easier for you to answer them – in your sense.
Of course, please, without flickering. This comes back at the latest when you get an order that you cannot fulfill due to a lack of knowledge.
And remember, the reader wants to get a feel for you. He wants to know what kind of person you are and whether he can get involved with you. Make him happy here too.
For example, write about your sporting activities if you work in the field or if you have the impression of dynamism, energy pp. Want to generate.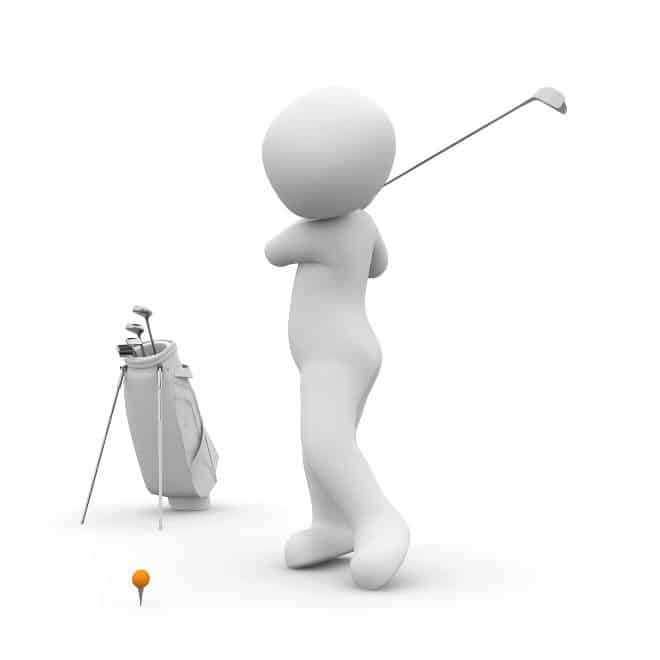 Or mention your musical streak if you consciously set counterpoints and want to address all readers who are interested in sport but also in music.
Always ask yourself: What does the reader want to know? And how can I establish contact with him, be interested in me and my offers?
How do I write my self-presentation?
How you write your self-image now "purely technically" is relatively irrelevant.
You could play with lists and bulleted lists. Or write in the – then well structured – body text. Or mix both.
You could use a table and name milestones. Example: Freelance web designer since xx. With your agency since yy. And so on. Or you could group content and focus. Sample: Experience in web design: xxx. Programming knowledge: you. Or, especially lovely, you can try storytelling.
Tip: Increase awareness and build trust with storytelling
A few times, I came across a self-image that was indeed written as a "story," ie, as a (company) story.
For example, the progress and developments of the company were told like a chronicle: in 2019 this happened, in 2020 that. And so on, and so on.
But please note again: Do not run out. Describe briefly and precisely the highlights of the year that might interest the reader in answering his question, "is this provider the right one for me."
So do not tell about the new company building if it is not essential for the reader. But if you have expanded your skills, won over well-known customers, expanded your staff to include people with specific skills – then bring it on.
Otherwise, I have the tip for you here to write elements of your self-presentation using storytelling.
For example, is there a "story" that you could use as an introduction to your text? Anything special to pull the reader into your writing? So an anecdote, a personal statement, an "image." Something that says something about you, so to speak, like a snapshot, and that the reader can grasp well.
Or are there things in your résumé or company history that you could use to fill your enumeration lists with life?
An example: Let's say you wanted to make it clear to the reader that you are an enthusiastic salesperson. Then you could write it like that, logically. However, that would be a pure claim that your reader must swallow without contradiction.
It would be better if you had "evidence" stories that you can use to support this claim. So about various sales successes, further training, publications and and.
Everything that thinks "around the corner" is always beneficial. For example, an argument like: I am very interested in people. I want to know how and why we are, what we are. That helps me in sales. Because also in sales you have to assess people and be able to respond to them individually. Or something more. Do you recognize the principle?
Tip: The icing on the cake
Then if you still
say something about your motivation or "philosophy" without getting lost in the platitudes of various corporate philosophies.
where appropriate, prizes or awards pp. can show
Associations or other "trust-builders."
bring selected references or customer testimonials
nothing should stand in the way of good self-expression.
Part # 2: The self-presentation in marketplaces, job exchanges, and Co.
Market places, job exchanges, and Co. don't leave you much space. You only have a few lines to show yourself from your best side and to interest readers in you and your offers.
How does a self-employed person get his orders? There are many options, so to speak, from A (acquisition) to Z (work). One way leads through so-called marketplaces, more particularly also order exchanges. So databases or websites on which you can present yourself with a small self-portrait and possibly a photo or logo.
But how do you write such a text? How do you put enough "message" within a few lines to get the reader to click on the link provided and find out about the self-employed or companies? Let's take a closer look at that now.
I will focus on examples and show you what you better avoid and how you should do it instead. True to the motto: practice is the best teacher. The examples are all changed in wording compared to the original text. But I tried to preserve the essence of the text.
1. Too often: the bare list
You encounter this form relatively often: The self-employed list in a more or less long list everything they have to offer. For example:
print design – media design – web design – and so on. Contact: xx
Or:
Web design: conception and development of blogs, forums, websites, online shops, pp.
With such pure enumerations, nothing typically sticks with the potential customer. Especially when it comes to more widespread offers and services, such as the creation and maintenance of websites.
The situation might be different with an exceptional niche, such as a complete offer for the support of forums. If someone tells me here what I can expect from all services related to the forum, it is more tangible for me than just "we are a complete provider of professional forum solutions".
2. Please avoid: the big general
Okay, listings are not bad. They are still better than texts that are too general, which you will find at least as often.
Then you read, for example:
I coach the self-employed. I support you with all challenges and help you to be successful professionally and personally.
That is too shallow for me as a reader. What challenges do you want to help me with? What is the background of whoever wants to help me? Why should I click on this offer? If you can't garnish such a text with an attractive photo or a well-known name, you will find it difficult to stand out from the crowd of others who "want to help with challenges."
Similar to:
I offer you individual support for all questions related to IT. (From advice to seminars.) I orient myself to your individual needs. Arrange a non-binding discussion for more information.
That, too, would be far too general for me as a reader. Who can I expect from such a self-portrait? A technology-savvy all-rounder and jack of all trades? How likely is it that he can help me with my exceptional problem?
3. Rather be specific: Show courage to be special
Of course, you shouldn't write a whole CV or something similar, straight away.
By the way: This also occurred in such entries, starting with birth, school, and studies. These are all things that a potential customer is usually not interested in, and that has no place in an ad-like marketplace entry.
Readers, however, only attract texts that become more specific, go into the details that show the personality behind a thing. Readers attract offers that draw a picture, convey a sense of belonging, have something in them that makes the reader sit up, and take notice. This is especially true in such a competitive market as the web design industry.
Then come well …
Thematic focus: I work as a designer for environmental technologies and organic building.
Special target groups: I specialize in artists, cultural theater, and other cultural institutions.
Something unique about the provider itself: Over ten years of professional experience in xx guarantee you …
vivid, concrete examples: In addition to my public projects xx (link) and yy (link), I work for …
Special assurances or offers: New: Your website for a fixed price of xx EUR
… and other "eye-catchers" more.
Although I find the last example good as a marketing campaign. Readers who want to have a new website knitted pay attention here – while phrases such as "at a fair price" tend to leave them cold. Finally: what, please, is a fair price?
4. Swipe: Bla-Bla, empty phrases or phrases
Eliminate phrases and phrases from your self-portrayal.
Reliable, sophisticated, and creative
you should work by yourself, or at least not advertise with it. Likewise, if you are
just different
pretend to be. Other than who or what? And above all: how different? Just don't woo other people. Instead, be very specific about what you are particularly good at.
Similarly unhelpful:
I help you that your website becomes a first-class tool for your customers.
Or:
We develop websites with original design and modern programming.
That doesn't work. For one thing, such things should be a matter of course, in many cases. On the other hand, they say nothing about you and your offer.
5. Delete # 2: Please do not write anything that produces question marks
Caution: Please also no worn slogans, deliberately hip texts, innuendo that hardly anyone understands, or other things that only provide question marks.
Not possible – there is no
have used the forefathers of brand communication before 1863.
Seminars in life design with the
updating of your self
to apply is creative. But readers need at least three attempts to understand what it's about. This is too much for the average surfer who has an attention span like a goldfish.
And if art or design are supposed to be useful in a slogan, I still don't know what that means in concrete terms. Is there anything left after all this pranking?
Yes, the functional, factual, in a nutshell, text.
6. How it works: Simple, functional and result-oriented
For example (slightly modified from the original entry, please do not pay attention to the subtleties of language):
I am an IT freelancer, and I design and develop appropriate Internet applications and software in the field of geographic information systems. I am a geologist with a postgraduate degree in business informatics and have worked in the IT industry for 5 years. (Abstract)
Here the reader is told: what is it about? Development of software and web applications in a specific area. What kind of background does the provider have, what qualifies him for the job? The right studies with professional experience. What can he do for me? Stand-in for me as a freelancer / accept my orders. And so on.
Or:
Max Müller advises and coaches small internet startups in Düsseldorf. The successful internet entrepreneur (reference link) specializes primarily in online marketing and strategy development. His two books xx and yy have become standard works in his industry. He is also a co-founder of the Go Internet 2024 initiative. (Extract)
Here too the reader learns again: Who is addressed? Small internet startups, not just from Düsseldorf and the surrounding area. What are they offered? Consulting and coaching especially in online marketing and strategy development. Who is the provider? Even a successful internet entrepreneur with and references. And so on.
Or:
We offer online shops for eBooks and information products. Software set-up, user advice and training, care and maintenance. Long-term cooperation with online booksellers such as (reference link). (Abstract)
And here too it is clearly said: what is it about? Online shops for specific products. So what is it not about? Programming for everything and everyone. Who is addressed? Anyone interested in these products and shops. What does he get All-round support from the facility to eventual training and maintenance. What enables the provider? The and the references.
I think you recognize the principle. Texts should always be formulated so that you can find yourself personally in them. Don't use a rigid pattern that doesn't suit you. Authenticity is a critical success factor in freelancing.