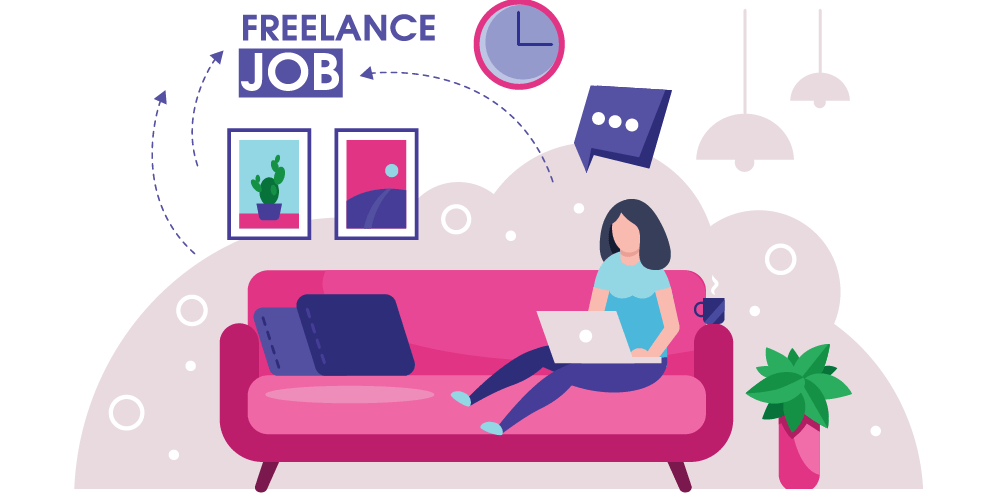 Freelancers work wherever and whenever they want: what sounds fantastic at first glance reveals some pitfalls at second glance. When the boundaries between professional and private are blurred so much, many self-employed find it challenging to find the work-life balance.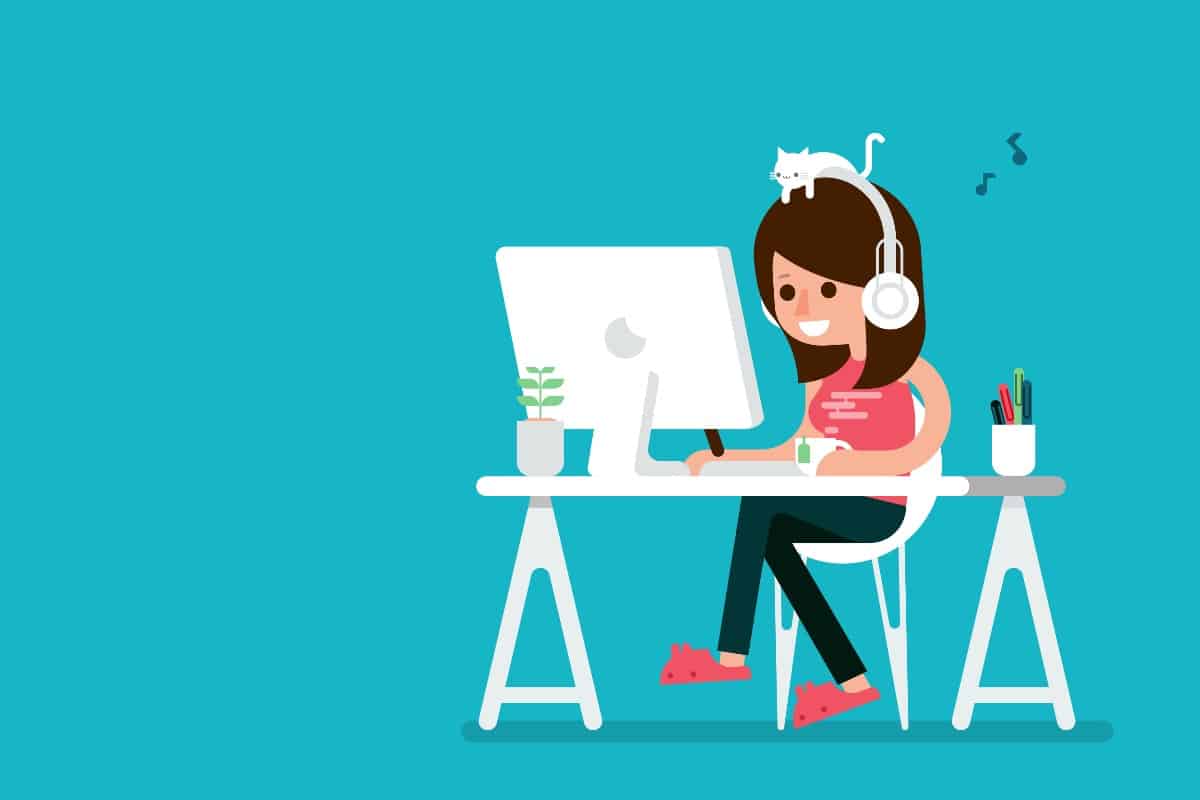 1. What must, what can? – Set priorities
For freelancers, the actual job in the field is often only a fraction of their tasks. Self-marketing, customer acquisition, networks: The list of to-dos often does not stop.
To keep the upper hand over their tasks, the self-employed have to set clear priorities: What do I have to do today? Which jobs will still be enough tomorrow? A useful tool here is the Eisenhower matrix: You list all the pending tasks and then classify them into four categories:
What is important and urgent? You should do these to-dos as soon as possible.
Which tasks are not necessary, but are nevertheless urgent? You should tackle them soon too.
What is essential, but not urgent? This category ranks third on its agenda.
Neither critical nor urgent tasks should be kept on the radar, but should only be tackled when the system is idle.
2. Notifications off – avoid distractions
A new like on Instagram, a message in WhatsApp group chat or a due reminder – if information arrives, the smartphone display lights up and thus disrupts your focus. It takes an average of one minute before we are entirely concentrated again. Productivity suffers significantly from the constant distractions, so it takes longer to complete a task and maybe, therefore, has to work an hour longer in the evening.
To be efficient, you should either put your smartphone in, do not disturb mode, or at least turn off all unnecessary notifications.
As for your laptop, you also need to consider which push notifications are essential to your work; you should rigorously turn off all others.
Dare to end your emails or project management tools in phases of maximum focus! You will most likely not receive any messages that could not have waited an hour.
3. Structured but not meticulous – plan with foresight
Whether tax return or annual financial statements: In addition to the regular pending to-dos, specific unscheduled tasks keep coming back. Therefore, calculate this in your workload in good time to avoid unnecessary overtime.
It is a good idea to divide all the tasks to be done over the special days at the beginning of the working week and to give them fixed time slots. While some still prefer the manual appointment planner, a digital version is worthwhile, since you can make simple business appointments via an integrated email invitation and link calendars from business partners, for example.
In your working day, however, always leave some space for spontaneously occurring tasks to maintain certain flexibility – some urgent to-dos just flutter in spontaneously.
4. If you rest, you perform – take breaks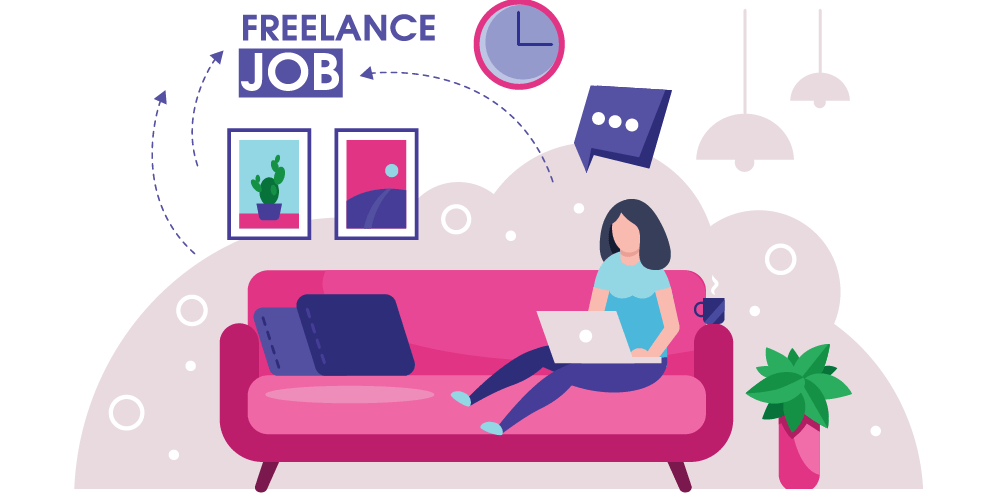 Nobody can deliver at their best all day, so you should include regular breaks in your weekly schedule. If lunch is officially entered in the calendar, the temptation to eat in front of the laptop while working is reduced – after all, you have an appointment with yourself.
Not taking enough vacation time is a mistake that both newly-hired self-employed and long-time freelancers commit again and again. Only those who give the head long enough breaks can tick off to-dos again with full drive!
According to our freelance compass, the self-employed take an average of 26 days a year to recharge their energy resources. If you enter your vacation immediately in the calendar, the time to switch off is just as binding as the next customer meeting.
5. Show a clear edge – strictly separate work and leisure
At the client's site, in the coworking space or at home? Freelancers are spoiled for choice when it comes to their jobs.
Those who go about their work from home run the risk of work creeping in after work or at the weekend: if the sofa or dining table serves as a desk, the sight of it reminds you of unfinished tasks at some point and creates a guilty conscience in your free time.
If you prefer to freelance from your own four walls, you should set up an office and only work there. Close the study door and relax in the rest of the apartment.
A coworking space has the advantage over the home office that you are not alone in the quiet closet. Among the colleagues in the rental office, there are often potential business partners or even friends who upgrade everyday work and make it more social.
Regardless of where you work: set business hours and communicate them to clients and other business partners. Anyone who tries to reach you after the official end of the working day must be patient until the next morning.
6. Business vs. private ringing – purchase a mobile phone
The smartphone is our constant companion, and we are almost always and everywhere accessible, which is one of the most significant stress factors of our time . Especially if you do business and business on the same cell phone, you can never really switch off, because every ring could be an urgent call from the client. Customers often simply assume that freelancers are always available as service providers and call at the most absurd times.
You should, therefore, invest in a business cell phone to block the constant availability, at least from a professional point of view. While a dual-SIM smartphone is an inexpensive solution, business partners can still contact you at any time of the day or night. Therefore, get a separate service cell phone and only provide the service number and your working hours on your website, business card, and in cooperation with customers.
Just in time for the end of the day, switch off your business smartphone rigorously and enjoy your leisure time undisturbed.
7. Save time and money – outsource to external service providers
Freelancers always have more than enough to do: If no project calls, administrative tasks are often required. Write invoices, make payments, revise your website – the list is seemingly endless.
Instead of torturing yourself and investing unnecessarily much time and energy in such additional tasks, you should instead outsource. Nobody can master everything equally well, focus on your core competencies! If possible, delegate other tasks to other service providers who are experts in this area.
Outsourcing is also affordable: each of your working hours has to be refinanced, so the faster a task is completed, the cheaper it will be for you. If you do the bookkeeping yourself, you will need significantly longer than an external specialist who has the appropriate specialist knowledge and the necessary resources.
By outsourcing to-dos to qualified service providers, the bottom line is that you save money and can now invest the free time in your area.
8. Always happy – develop regular customers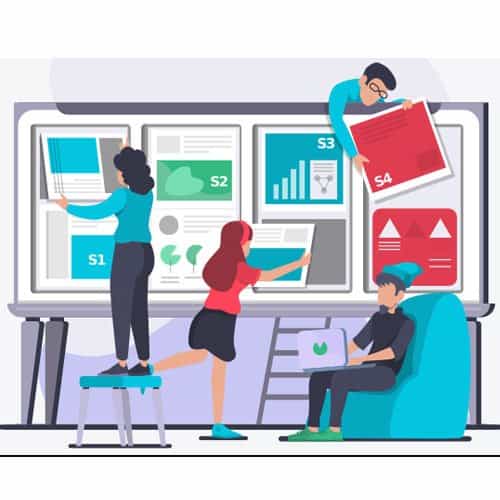 Customers come and go, but a specific firm customer base makes life as a freelancer much easier. From onboarding to the workflow: With new customers, you first have to develop a work mode that is suitable for everyone involved.
If, on the other hand, you have a longstanding relationship with a customer, time-consuming briefings are omitted, and you can start operating immediately. If you work with a client again, you can also respond to specific wishes much more individually – the ideal collaboration.
When you have a trustworthy customer base for new projects, idle times are less likely, and you also have to spend significantly less time looking for potential orders. This way, you avoid stress and insecurity.
9. Time for yourself – do not neglect your interests
When things get stressful, the time for yourself is usually the first thing to fall under the table. As an individual with your interests and hobbies, you often miss out on work, household, and other everyday duties.
However, leisure activities have a balancing effect on life: they should not help you further your career, but serve purely personal passion. If you pursue your hobby, leave the stress and worries of work and everyday life behind and dedicate yourself to yourself. That may sound selfish, but it is necessary so that you can tackle the challenges of daily life with new energy and a fresh look can.
Therefore, deliberately allow yourself time to go to sports or read a book, for example, and make a binding note of the date with yourself in the calendar. If a spontaneous project request comes in or friends ask if you want to eat with you, stay hard: You have an appointment with yourself. Otherwise, social obligations can also become stressful!
10. Mental and physical – health as a top priority
Overwork, tension, back pain – too much stress has an impact both psychologically and physically, and a healthy body and mind is an essential requirement for a fulfilling life – whether in your private life or at work. Prevention is always better than intervention here: once your well-being suffers, it is more difficult to recover 100% than to keep a fit head and body.
To do something good for your health, you should adapt the work station to your requirements so that you can sit, for example, without damaging your back. Sport also offers an excellent balance to the long working day, because exercise prevents or relieves stress and gets the blood circulation going. Already two hours of training a week reduce the risk of cardiovascular diseases by a factor of five!
11. Come down and let yourself go – maintain private contacts
As crucial as networking is, it is just as essential to maintaining social connections without "professional added value." Knowing new business partners or independent colleagues strengthens your position and market value in the industry, but networking also consumes a lot of energy. Since you want to present yourself in your role as an expert, you can never be completely relaxed and leaned back in a conversation; you have to be well received.
You can only really switch off with friends and family – people who have nothing to do with your job. Maintain your contacts regularly and recharge your batteries from being with relatives and friends.
Nevertheless, it is also essential to be entirely on your own – so always leave a little bit of air in your free time to just do what you feel like doing.
Conclusion: recovery as an essential requirement for good work
The work-life balance does not have to be exactly 50/50, and it is much more essential to find the mixture that works best for you personally. Whether outsourcing, setting priorities, or acquiring a business mobile phone – clearly separating work from work is an essential step in bringing action and life under one roof in the long term. Instead of just always working, you have to take time for yourself so that you can escape the daily grind, be it to go for a walk, or read a book. People work with higher quality if they switch off and clear their heads – this also applies to freelancers!