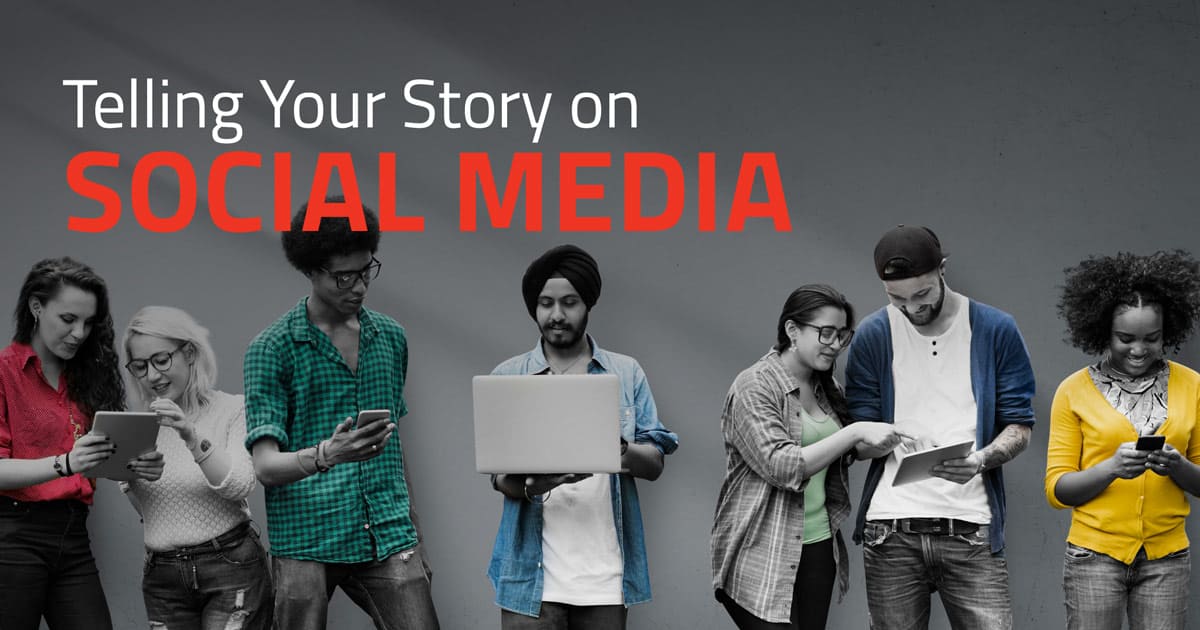 Upload an Instagram story quickly, prepare the Facebook post for the winter sale that starts at the weekend, answer direct messages from customers… .ach, and then the new event flyer has to be added to the website. Puuuuh … it will be nothing during the day-to-day business! Who is familiar with this scenario?
Retailers, small businesses, and the self-employed in particular, struggle with routine structures in their content management processes. Hardly worth mentioning that when you quickly "publish a post again", creativity also falls by the wayside. But the right apps, tools, and a bit of discipline help to bring structure to chaos – and are not expensive at all.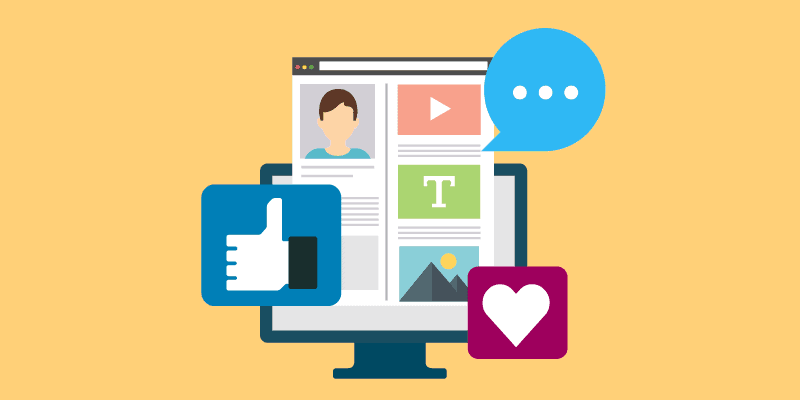 In this article, you will learn …
… how to find a fixed content planning routine for your business.
… why consistently implemented content planning processes will provide more relaxation in your everyday business life in the short term.
… .Why it pays to use the content on your social media marketing platforms regularly.
… how creativity and spontaneity don't fall by the wayside despite planning.
But first of all: "Planned" social media content for business – does that have to be? ⠀⠀⠀⠀⠀⠀⠀⠀⠀
YES! And why?
Because you and your business are found online by potential customers today, but you will often find them offline in your store again. They want to buy from you because you noticed them with their exciting behind-the-scenes Instagram Stories, your permanent "New to us" section on Facebook or directly through the Instagram ad you activated, and they noticed you and your business / want to get to know your service.
Because you can use social media content to provide your target group, new and existing customers with authentic content that creates trust – including added value, regular customers also follow their offline favorite shops and service providers enthusiastically on Instagram, Pinterest, Facebook, and Co., leave ratings on Google and network with you on LinkedIn. There is even a lot of potential locally and nationally in this area because the identification of customers with local service providers via social media is high.
Because the regular and structured publication of social media content in combination with other online marketing measures builds and develops customer relationships in the long term and generates reach. Continuity ensures visibility.
Therefore: Find your content planning routine with this 8-point plan
# 1 Work with fixed time blocks in your calendar
The time factor is number 1 among the biggest obstacles to content planning. Maybe you also fail because of you … ⠀⠀⠀⠀⠀⠀⠀⠀
… Focused on a specific topic!
… To find a suitable time window for content planning!
… not to be disturbed!
My recommendation:
Routine saves! Block yourself a fixed period that you use for content planning, topic determination, and analysis. And preferably weekly. Retailers or small companies with fixed opening times can, for example, choose time slots before the actual opening hours, so as not to be disturbed, some use Monday morning for it, others Friday, because it is often more relaxed in some offices.
No shift: Blocker is a blocker, also (or just) for the content, and should also be treated as such. Write it down firmly in your calendar. Should something come up in between, plan an alternative directly – in the same week. Or consider possible postponements to expect in a week.
Set priorities in your content blocker! What should be posted promptly, what still has the time (and should always be recorded in the editorial plan)? Do specific topics need to be pre-produced, e.g., in the form of photos or videos? That should also be considered in your planning. If the content is managed by one of your employees, implement a fixed routine here, and coordinate with him weekly.
Recycle content: Many topics in the retail and business calendar are repeated every year. If necessary, content that has already been created can be accessed here, which only needs to be updated with other images or data
Experience shows that if you set a content planning blocker every week, preferably on a fixed day and at a fixed time, it will feel natural after a few weeks. And your content will be at the start regularly.
# 2: tell YOUR story! Consistent on all channels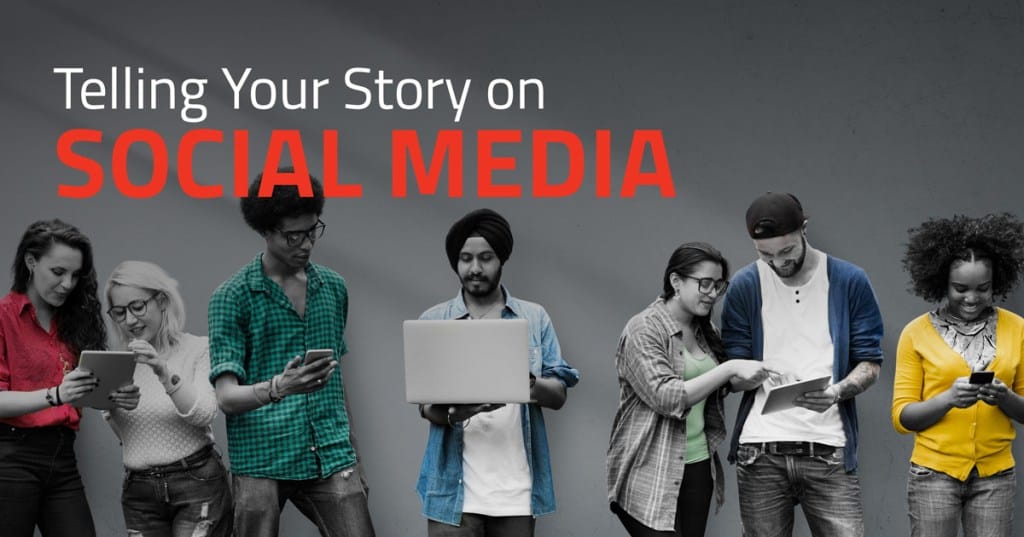 What distinguishes your business from others? How did you get your business idea? What is everyday life like in your business, your company, your office?
Document events, present your products and services, share your daily tasks (yes, also how you spend your break), share your specialist knowledge on a question, show your workplace, introduce employees, describe your current mood in a GIF, make a Quiz for your community or shoot a short video in which you can take a tour of your business, for example. You will see that your everyday business has a lot of topics that can be used to create exciting content. In your weekly planning, you should integrate all of these ideas into your editorial plan, and you will soon be able to offer your community a lot of variety.
Another personal live hack from me: Ideas that come to mind outside of the content blocker can be super saved in a note-taking app and a fixed topic memory in your editorial plan. Or, of course, is a classic notebook that you can access at any time. You just shouldn't get lost.
# 3 Just make it yourself! Use fixed content categories and recurring formats
If you now sit in front of your filled idea sheet and think, "Phew, and how is that supposed to be a post now?" Don't panic! Divide your ideas into overarching categories, for example, in daily business, specialist knowledge/product presentation, events or "behind the scenes stories."
Assign all ideas to one of these categories, preferably seasonally or months accordingly.
Supplement this framework with fixed or seasonal promotions (sales, customer event, summer party), and there is already a content schedule in which you can also integrate cross-functional content for the website, newsletter, and offline PR. It is essential that you schedule each category alternately as regularly in your feed or on your social media platforms to generate variety.
In addition to your content categories, fixed theme weeks, or recurring formats such as series help to promote a specific topic on all your channels. Participation in a trade fair could serve, for example, to build a theme week with videos, texts, and the presentation of your services/products around this event.
# 4 Consider (offline) promotions and events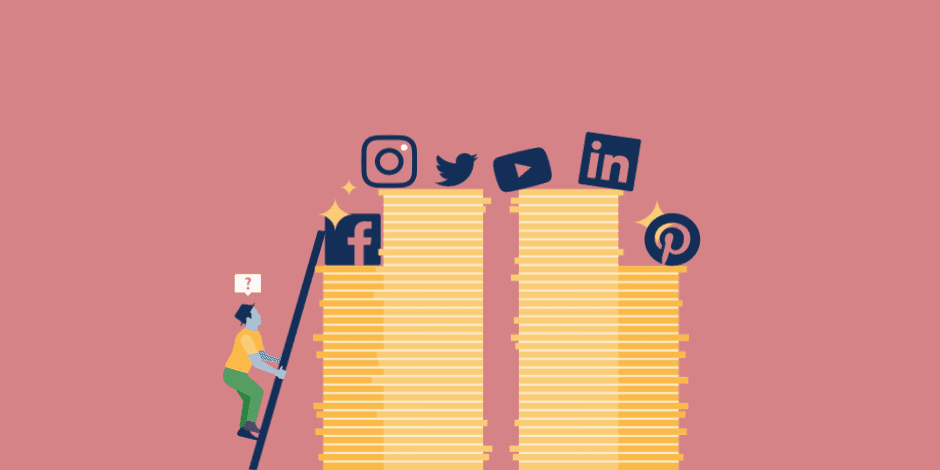 Significant synergy effects can be generated from the combination of online and offline marketing. If you know what the respective area is working on, depending on the size of the company. In addition to your social media content calendar, create an overview of all offline promotions, dates and focal areas, to integrate them into your social media content if necessary or to supplement or extend these measures via social media marketing.
# 5 Set goals for every planning session
Whether a weekly sports session, customer meetings, or a shopping list: with a clear goal in mind, it is much more comfortable. This can be transferred one to one to your content planning routine. Who knows that in his planning blocker, he will design the total posts and stories for a predetermined period can focus on other activities in the remaining time.
So: Set one or more goals in each content planning session, for example: "I will have the next blogger campaign including all participants, tasks, and goals fully designed," or "I will each have three Instagram and Facebook posts including graphic design and text created that cover the content of my complete next week."
# 6 Put on a set of app helpers
Why make it difficult when it is easy? Just. The smartphone is now the mobile workplace to go, especially in the area of ​​content planning and creation. Use fixed apps to edit your pictures, create graphics, or cut videos. The more you use it and know its functions, the easier it is to use and save time.
For example, I use the apps and desktop versions of Canva and Over to create graphics, Mojo, and Pretzel to produce animations for feed contributions and stories and shot for film contributions.
Planoly makes it easier to plan my Instagram posts, and I do the complete editorial planning of all my channels with Trello.
At least as necessary as the use of useful apps and tools, however, is to sort the created material on the mobile phone in folders according to customers, topics or periods, so that you keep an overview.
# 7 Use the feedback from your community for your planning
Social media is the perfect tool to exchange ideas with your city or your customers. Use that to optimize your content! Surveys via Instagram Stories are ideal for, for example, coordinating between two products or services. Regularly ask for feedback and suggestions, have a vote, share customer feedback with your community, and answer questions frequently. Exciting content formats can often be derived from the input of your customers.
# 8 Maintain structure – even after posting
When the planned posts and stories are published, the associated interaction or customer service must not be missing. I recommend daily fixed short sessions of approx. Fifteen minutes for community management, in which private messages and comments are answered, relevant hashtags are liked, and appropriate profile contributions are commented on for your account.
This ensures that you can concentrate on your day-to-day business without spending too much time with Instagram and Co. Turning off push notifications can also help not to get bogged down.
At GUDE Stories Content Wednesday, we meet live on Instagram every Wednesday at 10 a.m., discuss a key topic from the area of ​​social media marketing and plan our content.
(# 9) Interested in joint content planning? Then come to the GUDE Stories CONTENT WEDNESDAY on Instagram.
If you are interested in joint content planning sessions but do not want to / cannot leave your office or workplace, I have an excellent tip for you: take part in GUDE Stories Content Wednesday. ⠀⠀⠀⠀⠀⠀
Every Wednesday morning, between 10 a.m. and 12 noon, we take time for content planning on Instagram and start with a short live session on a changing weekly topic in the field of social media marketing.
You can ask your questions about planning, tools, content ideas, etc., the community, and I will answer them.
No more excuses. We implement it together! And that regularly!