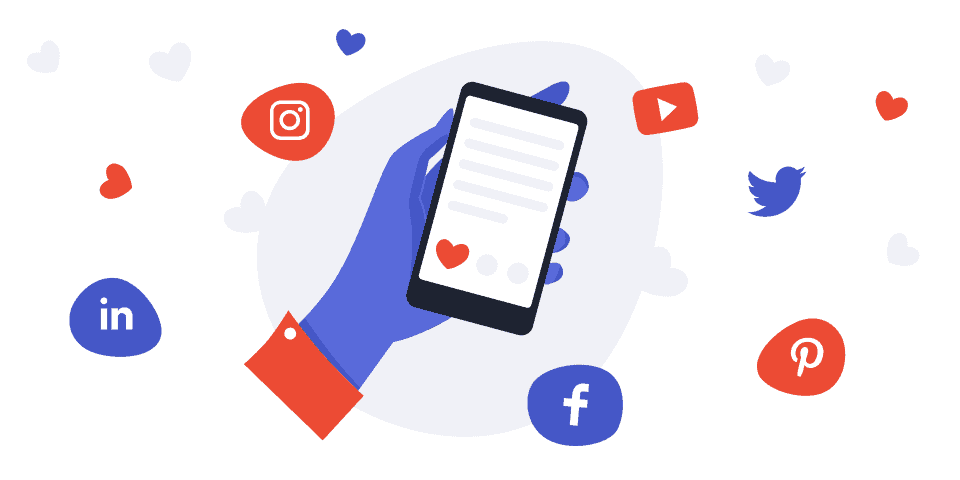 The topic of content distribution cannot be viewed in isolation, but must be explained in the context of "content marketing ". Content marketing has become an established discipline in online marketing, but it makes sense to define the term content marketing in advance.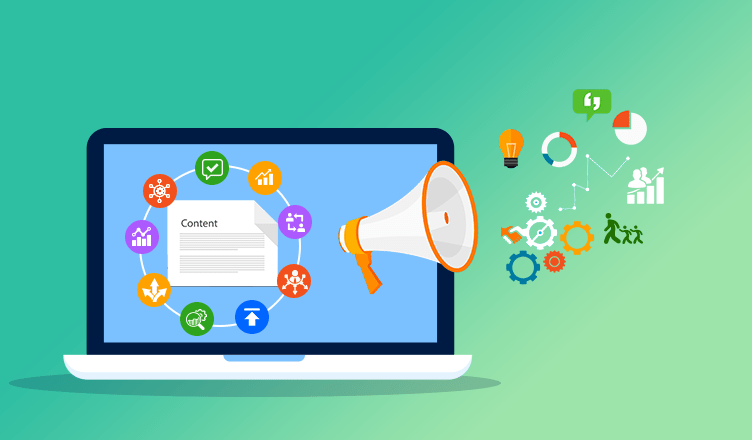 Definition of content marketing
"Content marketing is a specific design of a company's communication policy in such a way that the target persons and target groups are offered informational, advisory, and entertaining content that is often only indirectly related to the range of services of the company communicating in this way."
It is crucial that content marketing is clearly differentiated from advertising:
"In contrast to advertising techniques such as advertisements, banners, or commercials, the content of content marketing does not focus on the positive presentation of your own company with its products but offers useful information, further knowledge or entertainment. The content and marketing of content marketing are based on specialist press, consulting and entertainment publications. Content marketing achieves its goals by profiling content producers as experts, consultants, and entertainers, who demonstrate skills, know-how, and value proposition through the content instead of just claiming it."
(Source: Wikipedia)
The content marketing strategy forms the basis of all content marketing measures. Among other things, the goals and target groups are analyzed and defined. To achieve the announced goals, however, the content must be made visible to the target group at all; a relevant reach must be completed in the respective target group. Since many companies have a relatively low number of visitors to your website, it is not enough to simply publish the content, for example, a blog post, under the menu item "Blog" on the company website. The same applies to the company's YouTube channel – the video will be discontinued, and it is hoped that many viewers will see the video. This procedure of "publish and pray" is not desirable, because, in times of the so-called content shock, there is exceptionally high competition from content for the attention of users. However, if the respective target group does not perceive the content, it can of course not achieve its goals
Here are a few statistics on content production: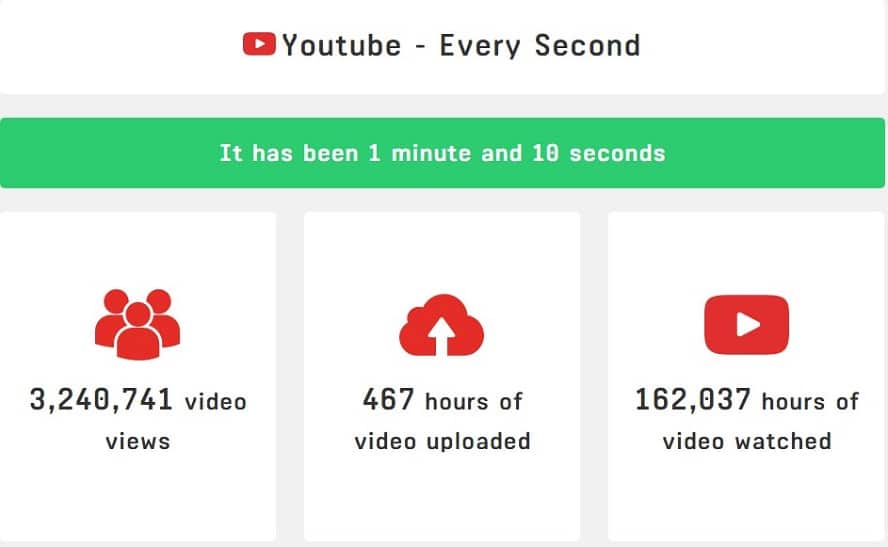 Fig .: Every Second Youtube (source http://www.everysecond.io/youtube )
Due to this explosive increase in online content, it has to be actively distributed among the relevant target groups; this is the task of content distribution. Here is a definition:
Definition of content distribution
Content distribution "is not a discipline in its own right, but uses existing online marketing methods to make content visible on the web. From this, it can be concluded that those who want to promote content successfully must be familiar with these disciplines." (From: "Content Distribution", Auler / Huberty, 2019)
Content distribution strategy / marketing
When creating a content marketing strategy, a strategy should be developed for how the content is distributed to the target groups. Content distribution is not to be considered separately from the general content marketing strategy, but is
an integral part of a content marketing strategy. The following questions should be answered:
Target group definition:
precise research on the target groups/personas and their information needs
Set goals: Define content distribution goals
(derived from content marketing strategy)
Determine content form and media forms: Which content should be advertised on which platform
Determine KPIs: How are the goals measured?
The PESO model, which was initially developed by Forrester Research, can be used as the basis for developing a content distribution strategy.
The PESO model – methods and Media for content distribution
Content distribution takes place in different channels with the help of various disciplines of online marketing. Using the so-called PESO model, four media forms can be distinguished, each using multiple online marketing methods for content distribution.
P = Paid Media
E = Earned Media
S = Social Media
O = Owned Media
Paid Media
This includes all media in which reach is purchased through a media budget, i.e., search engine advertising and advertising on social platforms. Payments are mainly made using Pay-Per-Click (PPC). Examples are:
Google Ads
Facebook Ads
LinkedIn Ads
Xing Ads
Instagram Ads
Whether the planned marketing and communication goals are achieved depends on two factors: 1. the amount of the media budget and 2. the know-how about how the ads must be created in the respective medium to achieve the best possible Achieve performance. For example, a white paper can be promoted via Google Ads. For this, a keyword search must be carried out on Google Ads, then the text of the campaign must be set up in such a way that it appeals to the user, complex settings must be made in the dashboard, which ensures that the budget is used in a targeted manner. Different campaigns are often tested against each other, and those with the highest conversions have to be constantly monitored and optimized.
Another form of online advertising that can be used for content distribution are banners and display advertising.
Native advertising is also one of the paid forms of advertising. With native advertising, portals with a high number of users and a fit for the target group are selected, and the publishers receive a commission for the publication of content.
According to Wikipedia, native advertising is "… a form of advertising on the Internet and in print media that is designed by offering content in such a way that it is difficult to distinguish it from editorial articles." Only through labels such as "Sponsored Post" or "A service from …" do the contributions differ from editorial content, otherwise the content is adapted in terms of design to the environment so that the user experience is not impaired.
benefits
Low entry costs
Scalable
Immediate effect
Controllable
Challenges
Not sustainable
Not high credibility because of advertising
Earned Media
Earned media are publications that the company has virtually earned. As the term suggests, this form of reach cannot be bought. It is generated, for example, by consumers or specialist editors, newspapers, magazines, or blog operators.
If, for example, users share a company video on Facebook and talk about it, the user's Facebook page becomes the distribution channel of the respective company. This form of content distribution has the advantage that it builds trust among potential consumers because it acts as a personal recommendation.
Companies, therefore, have little direct influence in the area of ​​earned Media. But here too there are ways to support content distribution: Companies can make other website operators and journalists aware of their content with the aim of viral distribution. This form is called content outreach or content seeding.
benefits
Challenges
No control
Can be negative
Difficult to measure
Social Media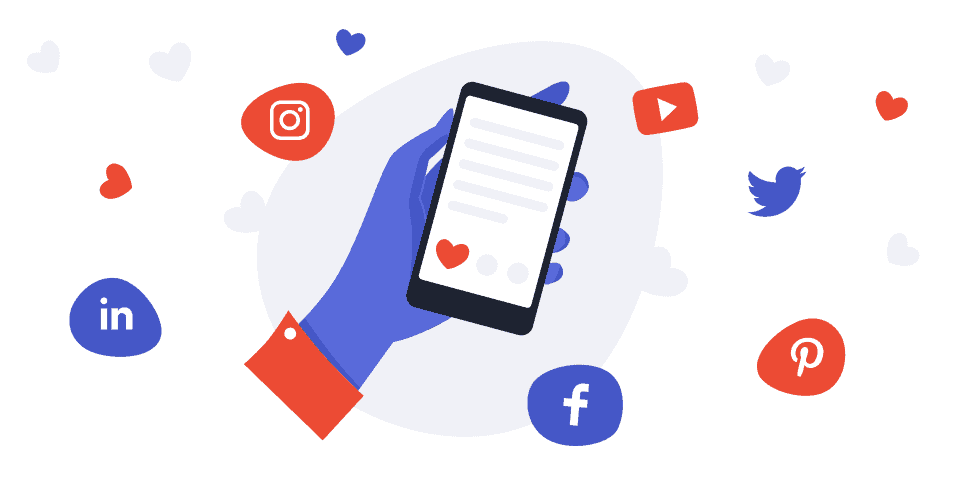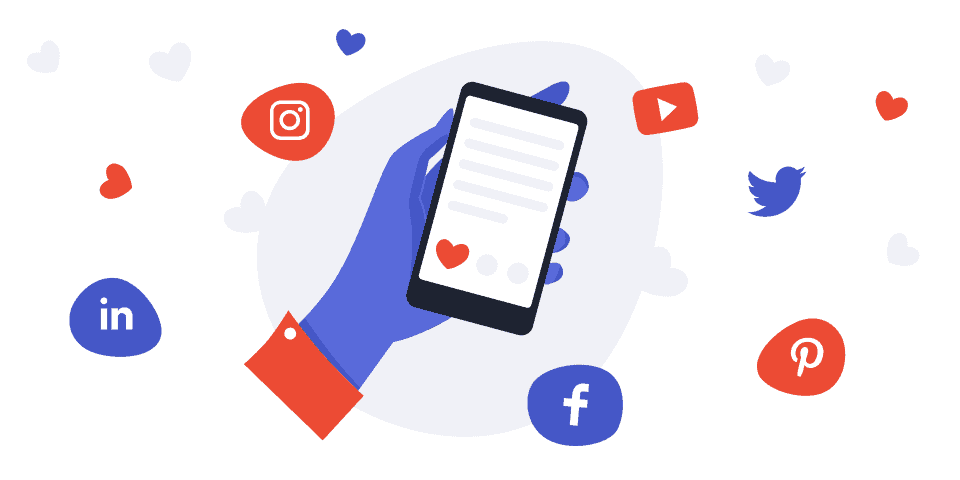 This includes the shipping in the not own social media channels but on the accounts of users on Facebook, YouTube, Twitter, Instagram, etc. This is about carrying out interactions with the users, for example, by liking and commenting.
Advantage:
Challenges
No control
Can be negative
Owned Media
Owned Media includes those media and channels that are owned or controlled by the company:
Company website
Visitors can only see content on the company website on the site. If the site does not have high traffic, the visibility of the content is correspondingly low. To achieve a high reach, the content must be disseminated through additional measures.
Own social media presence such as Facebook fan page, YouTube channel, Instagram account, LinkedIn company presence. This is all about the content that a company posts on its platforms. What the users do with the material can then no longer be influenced by the company.
Newsletter marketing
Newsletters are a handy tool for content distribution because it is a targeted approach. If a user subscribes to a newsletter list, it means that he is interested in the company's products or services. The information ends up in his mailbox, so very directly to the user. The opening rate can be used to measure the reach of the content.
The US retail chain Lowe's is an example of effective content distribution via the company's own Instagram channel. Videos have been posted for the DIY sector, which shows in time-lapse how you can quickly repair or build things yourself. The videos show the problem and the solution and thus provide useful content for the consumer. Further information is available via the link in the profile. One of these posts received over 32,000 views and 32 comments.
Benefits of owned Media
Contents are controllable
No time restrictions
No media costs
Challenge:
The reach of the material depends on the traffic on your website
The credibility and thus the building of trust is lower than with "Earned Media"
Converged Media
The media types shown in the PESO model do not exist in isolation from one another, but rather interact. Paid media can push own media channels and social media. Earned Media can increase the success of content perception in the owned media area. This interaction of the various media channels is known as "converged media." This combination of different channels is the most effective method of content distribution.