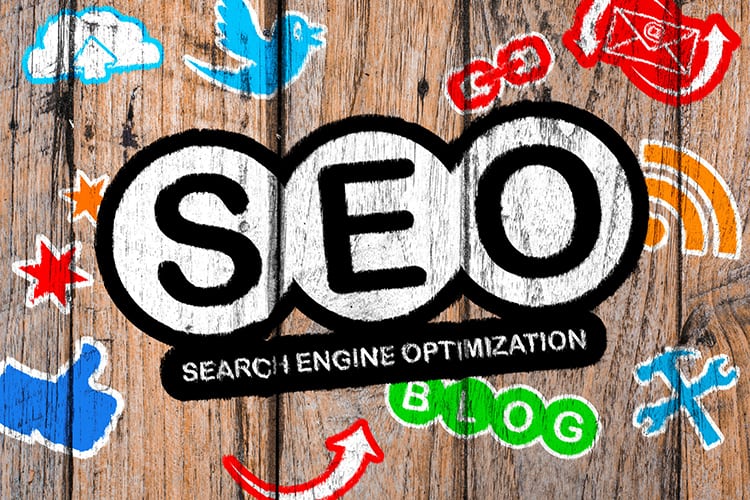 SEO or Search Engine Optimization is an essential requirement for online marketing today. Almost every company, be it a producer or a service provider, has its website today. These should not only be found by the search engines but also placed as high as possible in the ranking. Search engine optimization, which consists of on-page and off-page optimization, is an essential component in all areas of internet marketing. You will certainly ask yourself the question: What does SEO cost?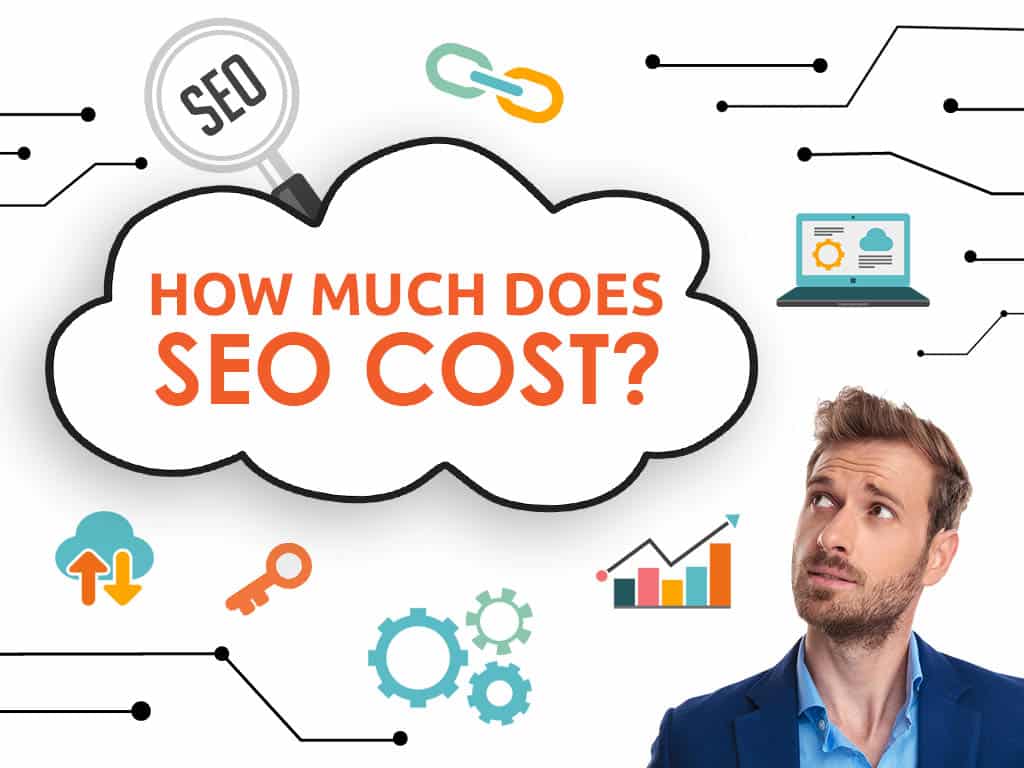 What does search engine optimization cost?
The costs for professional search engine optimization depend primarily on the individual goals. Your SEO measure depends on the approved budget. If the amount invested per month is very high, you can put a lot more pressure here, and you can move forward faster. The competition must also not be neglected, because it is known that it does not sleep. Plump that means: "The bigger the competition, the higher the SEO costs!" If the competition is already too high, the customer comes to a crossroads here. He faces the question, do I want to stand out from the game, or do I leave the current ranking as it is with a lower budget. If the budget in the area of ​​SEO should not be further tightened, Google Ads campaigns can also be run,
If search engine optimization is carried out with the help of an SEO agency, the costs also depend on the agency itself. The larger the agency and the more experience the agency has, the higher the SEO costs. The factors on which the expenses depend can be divided into the following points.
the current situation of the company
the competitive situation
the size of the company
the scope of the websites
the respective SEO agency
The current situation
The current location describes the company's existing digital standard. Are the sites new or have they been around for a long time? Does the website already have a high level of awareness (high visibility)? Is the content in demand? These conditions characterize the starting point for future SEO solutions. Experience has shown that new websites that still have no visibility have to invest more in professional search engine optimization than on sites with high domain awareness. The same is the case with content.
The company size
Many think that company size determines how expensive an SEO measure is. In the best case, the SEO agency receives a monthly budget, from which a suitable strategy is then developed and implemented. Of course, large companies and corporations can release a larger budget per month than SMEs. In the case of SMEs, the measure may take a little longer to take effect due to the low budget.
The scope of the websites
In the beginning, it is essential to know the exact extent of the existing page. This makes it possible to create an accurate cost calculation without starting the project later with an incorrect estimate. It must be checked precisely what can be adopted from the previous structure. In most cases, these are category texts, product texts, or the like. Therefore, it is particularly recommended to optimize the landing pages, i.e., the pages that a user first encounters when entering a search query. An extensive audit of the page usually quantifies the scope of the website.
The SEO agency
As already mentioned, the costs for search engine optimization depend not only on the on-page optimization but also on the size and experience of the respective SEO agency. Nevertheless, SEO is a process that runs dynamically. So you won't get a reasonable SEO with a one-time payment. This means: Initially, there will be higher costs for on-page optimization due to the creation of a so-called SEO audit. SEO is a long-term channel that initially costs a little more, but in the long run, it turns out to be the cheapest channel (calculated on the KPI traffic or revenue per visitor).
Of course, these costs add up within a year and, depending on the scope of the work and the pricing model of the respective agency, prices in the four to five-digit range per month can arise.
Are there good and cheap SEO?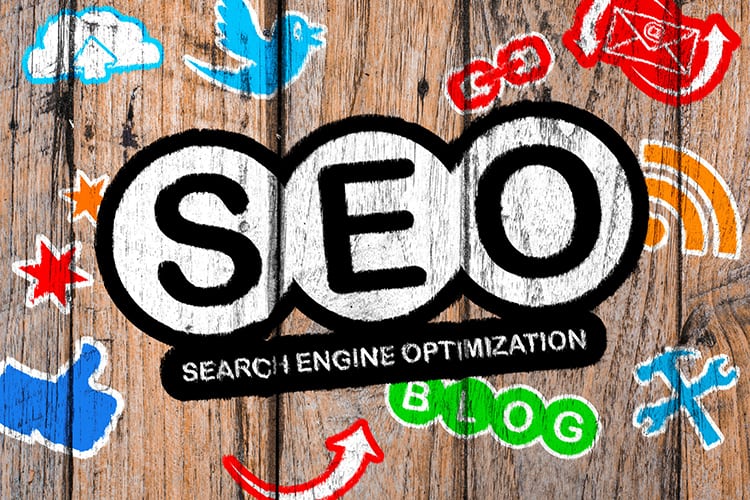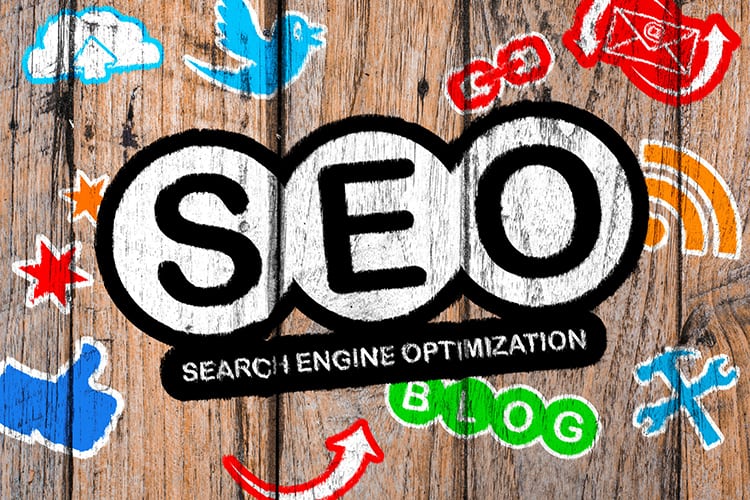 What is right and what is cheap. SEO is a process that should be assigned sufficient attention and a corresponding budget. If I only want to spend € 99 a month, this cannot be successful, because the agency works on my project depending on the hourly rate, maybe not even an hour. Here the money is better invested in a tool. Anyone who offers SEO for 99 € a month simply cannot be severe and has only the quick cash in mind, instead of the success of the project.
What are the goals of SEO?
Search engine optimization has become an essential factor in modern marketing. In addition to SEA, email marketing, and social media marketing, it is one of the most critical components of online marketing. There are three main objectives:
Increase visibility
Increase website traffic
ROI
visibility
The website trust, i.e., the trustworthiness of a website, is underlined by a proper placement of the page in the search engine ranking. The first ten results of a search query by a user, therefore, have the highest click rates.
Website traffic
The number of visitors to a page and their length of stay contribute to the conversion. This is a process that turns users into buyers or customers. The number of search queries about the individual sessions on the websites defines the CTR or click-through rate. On-page optimization, in particular, aims at increasing the click rate. For SEO, it is essential to increase the number of visitors via organic channels. Traffic takes at least 3-6 months after the first SEO measures until the primary positive rashes.
ROI
The return on investment (ROI) is a business key figure that describes the return of capital. In internet marketing, this term has established itself as a description of the profitability of an online business. The investments in SEO measures must pay off. Be it through subscriptions to newsletters or by making purchases and winning new customers. The goals pursued by search engine optimization together contribute to achieving this profitability.
As a rule, an ROI of 12-15 months can be assumed in SEO to be on the safe side. In some niche projects, this can also be done faster, but planning should be conservative here.
As already mentioned, there is a lot of work at the beginning of SEO work, which only bears fruit (in the form of traffic) after many months.
How is SEO implemented in practice?
There are various options for the practical implementation of all SEO measures. The search engine optimization can by
own employees
Freelancer
or SEO agencies
be implemented.
Implementation by trained employees
Trained in-house SEOs are one way of putting SEO measures into practice. This approach is used primarily by larger companies that have a sufficiently large staff and set up their SEO departments. However, small and medium-sized companies will rarely afford their employees for this area. The advantage of this method lies in the long-term perspective. The employees can thus implement the SEO measures in the long term. The disadvantage, however, is the relatively high personnel costs, which in turn answers the question of what SEO costs.
Another disadvantage compared to SEO agencies is that projects are not comparable. Agencies generally have a broad view of the market. They can find out more quickly what is the reason for the fluctuations, especially when there are fundamental changes in the Google algorithm.
The help of freelancers
Freelancers are suitable for smaller and less extensive SEO measures. They are usually less expensive than their employees. However, it is often difficult to find suitable freelancers for search engine optimization. Freelancers are also no employees and are therefore not tied to any fixed working hours. You are only paid on an hourly basis.
Cooperation with an SEO agency
SEO agencies are service providers with well-trained and experienced staff. You can also offer different concepts that are tailored to the individual needs of the company. When asked what SEO costs, a reputable SEO agency will submit a suitable offer and inform you about all the necessary expenses. She will also advise you whether SEO is ideal for you or your company from a business perspective or not. Also, with an agency, you also have the advantage of getting other offers from online marketing that are suitable for you, be it SEA, or social media marketing to achieve the best possible success.
What does SEO cost at an agency?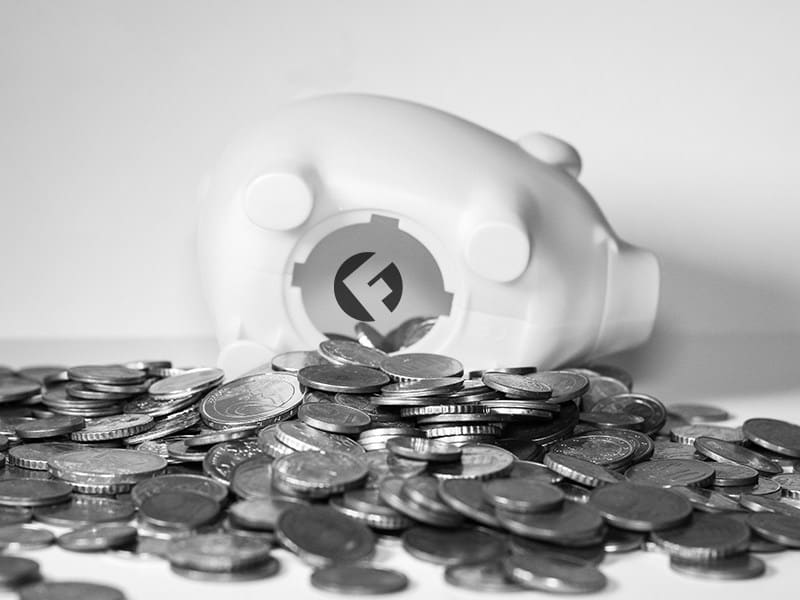 Here we are again with the question: What does SEO cost? Agencies, as service providers for SEO, generally offer different prices and billing models. These include:
Hourly rates or daily rates
Package deals
Success-based offsetting
Hourly rates and daily rates
The calculation, according to hourly rates, is a flexible method for your search engine optimization. But you have to have confidence in the agency. You do not know how many hours per month, the agency works on your orders. The hourly rates of the service providers usually range between 100 and 250 euros. Reputable agencies will often charge hourly rates between 75 and 150 euros per hour. The situation is similar with daily rates. They are between 800 and 1,500 euros. This can become very costly for large orders. As a rule, the right agency always starts with an extensive audit of the site and creates a strategy. Based on the plan, it is then decided together with the customer which path to take and to what extent the whole thing is then started.
But be careful: the audit and strategy also cost time and, therefore, money. Please expect an investment of € 5,000 – € 10,000 before the optimization begins.
Package deals
The question of what costs SEO can also be answered with package deals. Package deals are usually billed over a period of between 6 and 12 months. The fees range from 1,000 to 15,000 euros per month. All-inclusive packages are used that contain a large number of individual SEO activities. The prices, of course, also depend on the agency.
Transparency is essential here. If the content of the job is precisely coordinated, there should be no problems here.
Success-based calculation
Individual agencies rarely offer this type of billing. Different guidelines apply to various SEO measures. The payment is based on the success that paid directly to the SEO measure.
This can be paid based on traffic, rankings, or sales.
Here, however, there has to be a case-by-case analysis, as the sales process is often not solely in the hands of the SEO. If the online shop has a lousy conversion or a service provider simply has a bad sales team, then this cannot be at the expense of the SEO agency.
Prices for SEO services
All measures that are carried out as part of SEO are made up of several individual services and are difficult to categorize. To get an overview and get concrete answers to the question of what SEO costs, you can consider the following critical data:
SEO success depends on the budget invested, so the more I spend, the faster and better I get (usually provided that a good job is done).
From € 1,500 to € 3,000 a month should be calculated at the beginning. Depending on the industry, this may be too little to start with.
An hourly rate of € 75 to € 150 should always be expected. Advisory activities, i.e., consulting, are still to be calculated higher than executing work.
Ever note how high the effort for the creation of content or link building is. This is taken into account in your monthly flat rate. An independent budget pot should be opened for content and link building.
For complex projects, you can count on € 5,000 per month.
Individual offers and standard packages
In principle, SEO should always be offered individually. Standard packages are not still useful. Standard packages include a monthly plan of what to do and what you cannot deviate from. The customer is thus trapped in a cage that is not tailored to him.
With individual offers, on the other hand, all of the client's needs can be individually addressed. Several factors are taken into account in these tailor-made offers. This includes:
Your current situation
The scope of your website
Your keywords
Your company form
The current market situation
Your product or service offering
Your individual goal
Minimum contract terms
There are also different minimum contract terms for an SEO order. Most agencies work with a commitment of 6 to 12 months. Some agencies work with contracts that run for two years. For the customer, however, this fixed contractual relationship makes little sense. Reputable agencies will allow a reasonable period of notice. However, SEO requires a certain amount of time to achieve all of the goals set. Search engine optimization thrives on trust in time.
A recommendation here would be to start with a 12-month contract and then expect to be terminated every quarter.
Exclusive termination rights with a lack of transparency could make sense here.
Regular reports should be standard. And if there was an extensive audit at the beginning and the strategy was discussed, the customer should always be aware of what is currently being done.
The performance-based payment
Performance-based payment, i.e., a settlement based on success, naturally makes sense for you as a customer. You pay if you also achieve apparent success through the SEO measures. However, only a few agencies offer this accounting system. Especially in the area of ​​SEO, where it can take months to first success, that doesn't make sense for many experts.
Also, it must be mentioned that we cannot predict the upcoming reactions from the competition, and therefore the risk remains with the service provider.
Hourly and daily rates
As already described above, many agencies work with hourly or daily rates. You should take a close look at the agency in question. Especially in the SEO area, there are also lots of black sheep. It is best if you ask your SEO agency-specific questions and always send you a monthly time report.
Questions to the SEO agency
Before you get an SEO agency happy with an order, you should consider issues that should be answered to your satisfaction. But be careful: dubious providers will not find a suitable answer to some of these questions.
What is the cooperation like?
How often do I get a report?
What does link building look like?
What references does the agency provide?
Are other companies in the same sector being looked after?
Can I be ranked # 1 on Google by agency support?
Does the agency adhere to Google guidelines?
This poses the essential questions. Cooperation with the agency should primarily be continuous. Reports should be sent at regular intervals. Also, you should always have the opportunity to contact the agency directly and at any time with questions.
A balanced link mix should be offered for link building. Also, all backlinks should be trustworthy. When asked about references, some agencies may not give a clear answer. Many SEO agency customers want to keep their activities secret so as not to inform competitors. This is the agency's right and must be respected
However, some SEO agencies use their websites that serve as references. You should at least be informed of this fact. If an SEO agency looks after competitors from the same industry, it should at least tell you of this, even if it probably does not want to give the name of the competitor. When asked whether your website will become the number one on Google due to the optimization by the agency, you should at best receive a "maybe" as an answer. Nobody can guarantee absolute success. Agencies that give "Safe" or "Yes, of course" as the answer should be classified as dubious. The question about the Google guidelines should be answered with a "Yes." Failure to follow the instructions could result in a penalty or loss of ranking.
The imprint
An imprint is mandatory for every website. Furthermore, the print often has more views than the site itself. The data provided in print ensure trust among customers. SEO agencies that do not have an Austrian or German mark should be treated with caution. There are also excellent international SEO agencies, but they will never please you with an email. If there is a German imprint, but you are not sure whether the provider is reputable, check with Google whether the address given exists. You can also take a look at Google Streetview and make sure what type of speech it is. Is it a private apartment and the provider states a large agency
What can you do for SEO yourself?
The search engine optimization to advance on its own, you can also apply yourself for a few steps. Here we have built up a very detailed themed world, which you can find here.
There you will find webinars, magazine articles, book recommendations, and lots of tips from well-known experts to familiarize you with this topic yourself.
CONCLUSION
The question of what SEO costs is not easy to answer. SEO primarily depends on various individually different factors. This includes keywords, your offer as a service provider or producer, as well as your personal goals that you want to achieve with search engine optimization.
SEO is also a long-term process that takes months or even years to achieve the necessary goals. The process consists of many different individual tasks. Also, the question of how billing is carried out is crucial. Should be billed per month, or charged based on the hourly rates. To create a concrete budget for SEO, it is necessary to take all of these circumstances into account. This is the best answer to the question of what SEO costs.