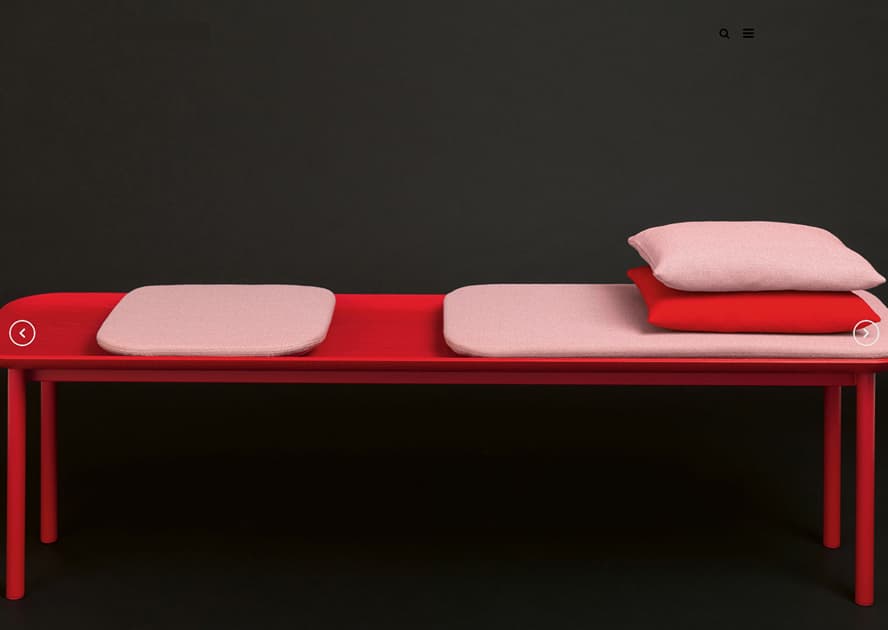 Hardly any area has changed the advent of the Internet as much as sales. If you used to call your insurance advisor and make an appointment, insurance companies are now transparently compared online and taken out directly on the PC. Online sales have fundamentally changed the way transactions are secured.
But not everything that works in classic H2H (Human 2 human) sales is irrelevant today. In this article, we take a closer look at five areas of sales and show you the possible application in online sales.
1. The customer does not buy the product, but the seller.
According to an analysis by the Federal Association Bitkom, the website of the provider is a decisive criterion for purchase for 49% of those surveyed. This means that the seller, i.e., his website, is relevant for every second person. Let's take a closer look at a "good" seller.
Clothes make people
– This was already mentioned in German-language literature in the 19th century. A top seller always dresses stylishly, but not overdressed, based on his target group. Crumpled shirts, worn shoes, or stains in the jacket blur the first impression.

The same applies to online sales. It does not matter whether it is a high-turnover online shop or a regional service provider. What is code hygiene in programming is the successful layout in web design.
You should ask yourself the following questions when looking at your website:
Is my design adapted to my target group?
It is essential to know your target group very well and to implement this on your website. The seller of a skate shop in a tailored suit with tie and handkerchief is just as out of place as a sales representative for high-priced products in T-shirts and Bermuda shorts.
Nevertheless, medium-sized companies in B2B, for example, overwhelm visitors to your website with elaborate web designs à la Apple. However, these are nothing more than self-adulation of the company, and one is then wondering why the investment in online sales is not bearing fruit. At the same time, however, no online shop kit should be used to sell 5,000 products.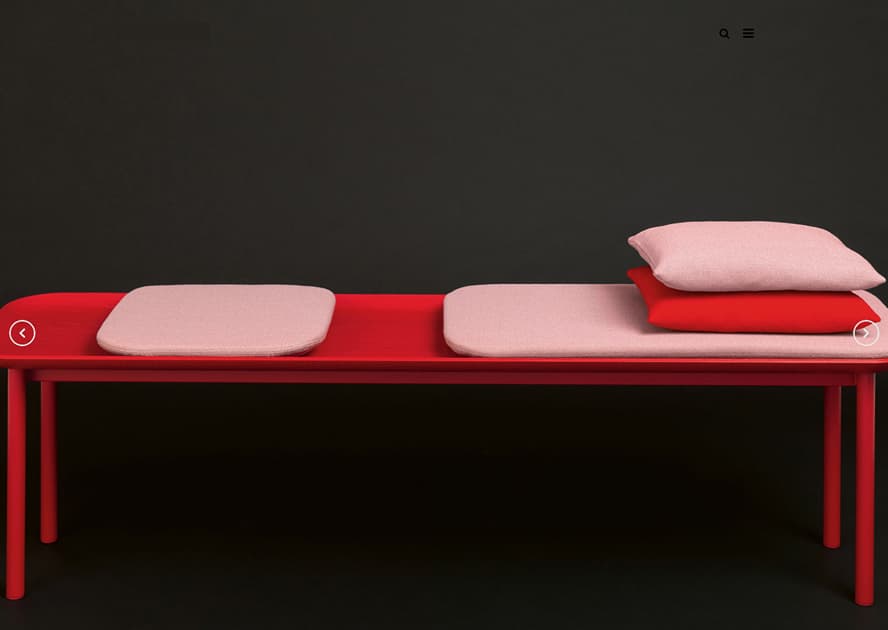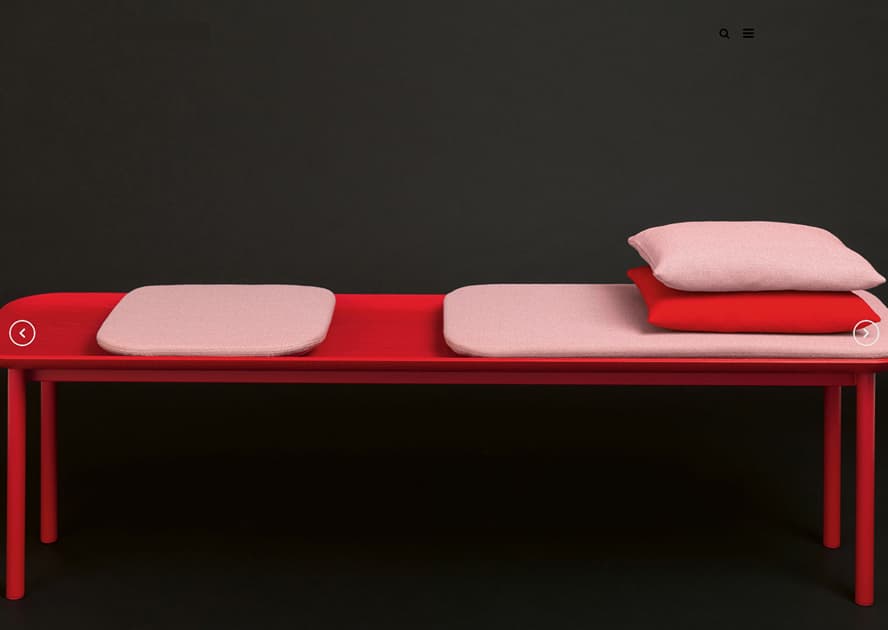 Are there any mistakes in responsive design?
Internet use is shifting more and more to mobile devices. Nevertheless, many online marketers still focus on the desktop version of their website. A mistake that can hurt possible conversions as well as on the ranking. A tip: Identify the most common resolutions in Google Analytics and test them with the corresponding end devices.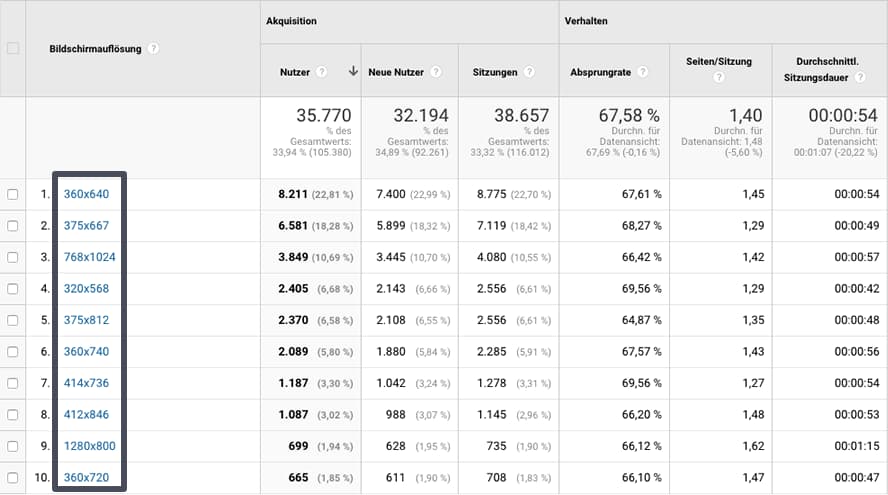 Do I create a coherent first impression?
If you are in contact with a seller, you either identify them immediately, or the seller first introduces himself personally. In online sales, on the other hand, in many cases, you are greeted immediately with quickly changing slides, newsletters, and GDPR pop-ups or meaningless phrases. The area above the fold should receive the maximum attention and pick up the user exactly where you collected them.
2. If you don't stand out, you drop out.
Almost all consumer goods and many services can be quickly and easily compared online. Products can often be purchased from numerous online shops at the same or approximately the same price. What are the reasons you give visitors to your website to buy exactly from you?
If services, products, and their prices are comparable to the competition, you are merely provoking to use the cost as the only distinguishing feature. It should, therefore, always be possible for the visitor of your website to place the value of your product above that of the competition. The explicit goal is to make visitors and potential customers feel differences in one or many points.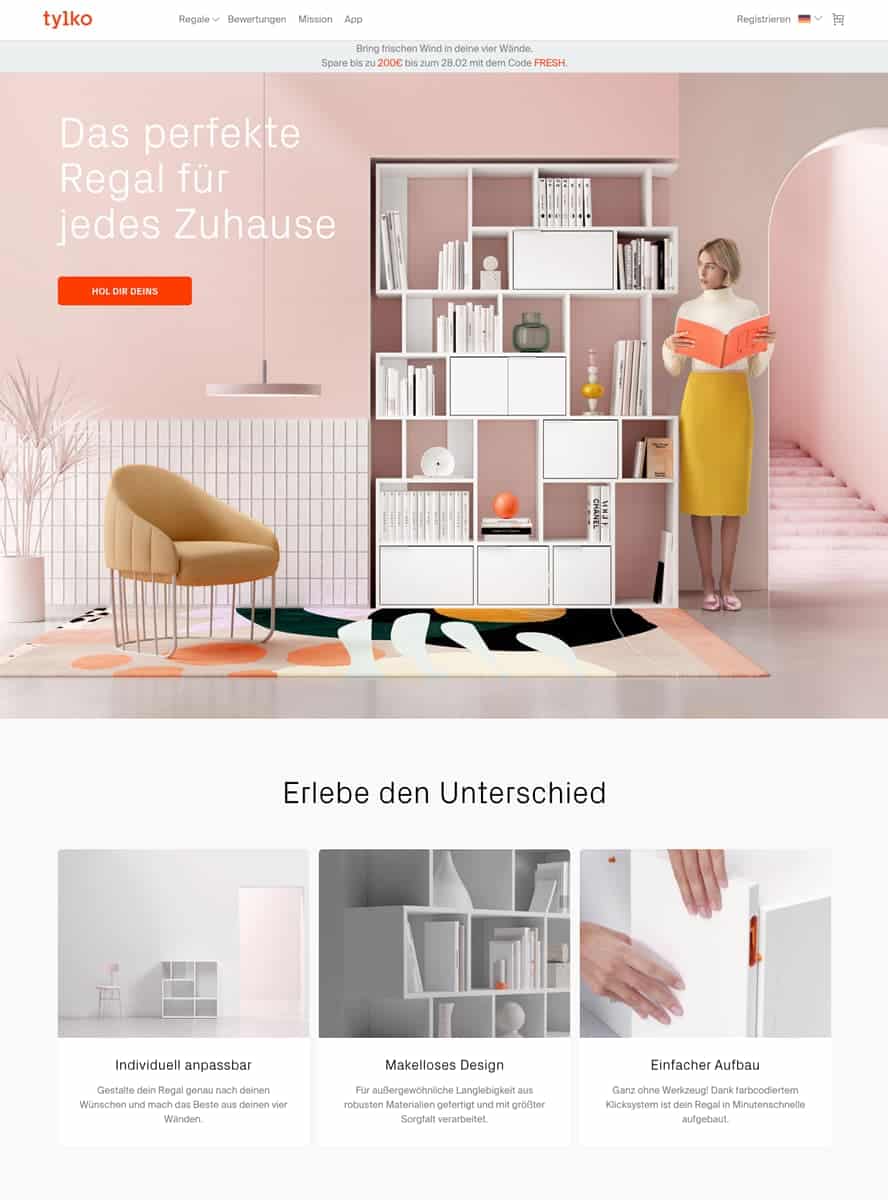 The way to good! USP is long and arduous, but the hard work is worth it and is usually rewarded with an increase in leads, sales, or traffic. For those who have problems thinking beyond the standards dynamically, transparently, and experienced, the level model by Karl Kratz is recommended.
3. A good seller makes recommendations
For many decades – even over many centuries – the proposal was the number one acquisition tool. If you were looking for something new, regardless of whether you were a craftsman, a frying pan, or a sports shoe, you would ask people in the closest circles for advice.
Even today, for example, insurance brokers are almost exclusively based on recommendations and actively ask for advice from their customers. Those who are happy are happy to give them.
But how does it look in online sales?
As a rule, local companies, in particular, tend to take current recommendations very little. A big mistake, because for many potential customers, ratings, provided they are authentic, are another decision criterion for contacting them. Instead, the same excuses are always used (nobody evaluates me, my customers do not have a Google account, I do not have the email address …) and underestimated the potential. Of course, you have to think in advance how you can get an evaluation, as this represents an additional workload for the customer. But once you have thought about it and actively integrate the recommendation into the existing processes, you will be able to collect a good number of positive reviews over time. At the same time, you get valuable feedback for your own company. And everyone who says: "They all rate me bad, that's why I don't do this anymore" should look for the mistake more in their own company and less in evaluations per se.
4. Know your competition
Every managing director or manager knows these annoying calls from salespeople who want to sell their product or service by merely "rattling off alleged unique selling points." But only a few do their homework in advance and know well about the requirements of potential customers. What applies to evolution theory also applies to online sales: Survival of the fittest.
A good seller always makes me feel that I am enjoying his full attention and answers my questions before I ask them. As soon as I name a competitor's performance, a good seller can tell me immediately how this should be compared to his product. He can also tell me why I should still choose him. If I am not prepared and do not know precisely what my competitor is offering, I have lost the sales pitch at this point.
What to do?
Do your homework and analyze your competitors in detail: Why do they rank better organically? Why do they switch Google Ads to entirely different terms? Why do you have a completely different website structure? Analyze the prices and the services they contain. Subscribe to the newsletter and see whether and how email marketing works, which address is chosen, and how your competitors try to stand out from the market.

But please note that competitors are not all the same. Many B2B companies are too rigid on the competition that has been known for decades. They neglect the competition at Google, which can often be completely different companies. It usually says: "Yes, but they have a completely different product." This may be true, but still these companies rank and are visible where I actually want to go. That's why I have to measure myself against such companies.
5. Nothing works without sales motivation.
What is the lack of after-sales motivation in online sales is often also called the AUA method in classic sales, i.e., hitting, knocking, and chopping off the customer. What already works quite well in B2C partially still enjoys an exotic status in B2B. After the purchase is before the purchase – accordingly the online marketing should be oriented with all its possibilities. Away from green bar charts, indexes, and keyword caveats and back to sales between people with intuition, passion, and real feelings. Because one must not forget: online marketing is one thing above all – a means to an end! And yet, companies with a strong focus on online marketing are almost exclusively focused on acquiring new customers. They neglect the fact that reactivating existing customers is usually much cheaper than buying new ones.
But how should you motivate the customer after the purchase?
An example: B2B SMEs
Today, every company usually has the customer's email address. Assuming consent, this is perfect for doing after-sales motivation in online sales. A process could look like this:
Completion of the sales process (customer bought and received the product)
Start of an exemplary after-sales motivation:
Shortly after the purchase: Sending an email with feedback-request on the previous history. Since the customer has only recently purchased the product, satisfaction should be high at this point. Depending on the product, you can already ask for a Google rating.
After 3 – 6 months (period should be tested), a PDF or a link to the website with "5 things that you have not yet tried with your product XYZ" will be sent. The content may be amusing and should not be advertising.
After a further 3 – 6 months, there will be an email with details, such as how many working hours or how much material the customer has already saved. The particulars must, of course, be carefully researched and prepared in advance.
After a year, you can then congratulate. "Congratulations" could be the subject of the email, in which you point out to the customer that he has been using the device for precisely one year today.
With such a procedure, you will be remembered by the customer and regularly reminded that he made the right decision when buying. All of these emails or almost all of the after-sales motivation (if similar to the one presented above) runs 100% automatically and no longer requires any manual work. The initial effort should not be underestimated.
Conclusion
Selling has changed massively in the past 20 years. Both types of sales currently exist in parallel. This will likely remain so for a few more years. But in the long term, purchases over the Internet will win and make appointments with the insurance seller after work as redundant as the seller in the dealership. The question is: where is your company when it is ready? Can you manage to inspire potential customers about your website so that they send an inquiry or buy directly without prior contact? That existing customers will remember you years later and become customers again? That you are always ahead in a transparent comparison over the Internet? And not because your product is just better, but because you understand how to promote online sales with a focus on people in times of the Internet. Feel free to contact salespeople and find out how they delight your customers. Perhaps you will find interesting suggestions for the application in your online marketing strategy.